If you have 10 dollars and you are in Athens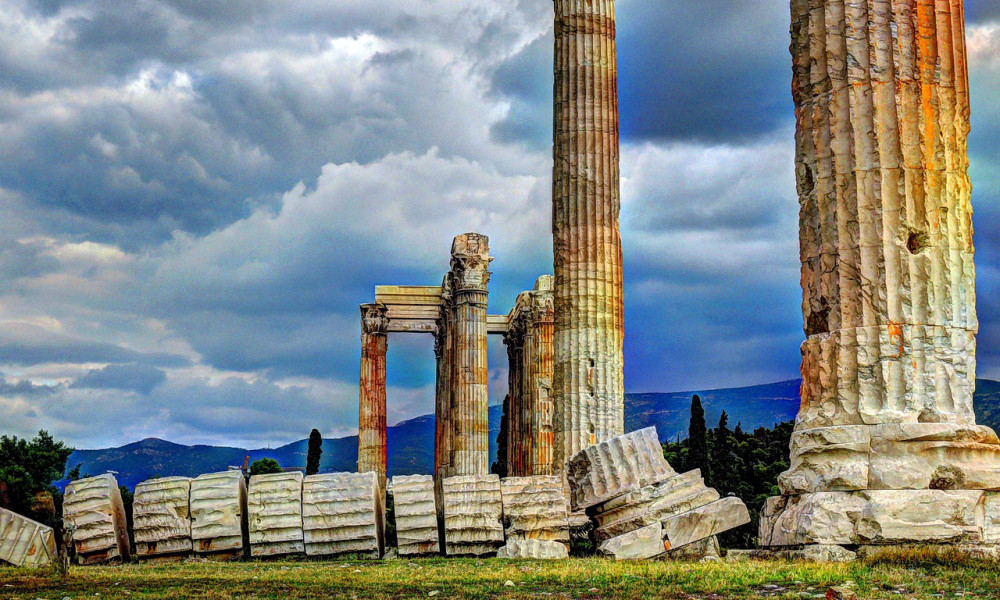 Unique millennial sights, delicious cuisine, beach outskirts - magnificent Athens offers its guests so many options for spending time that their eyes diverge which means there can be a lot of expenses. In order to at least roughly prepare for the financial side of a trip to this wonderful city, we talk about how and what our favorite conditional 10 dollars can be spent on.
Today, the Greek economy is experiencing hard times, slowly emerging from the protracted financial and political crisis that began in 2010. That is why it is very difficult to talk about the real earnings of the Greeks and directly the inhabitants of Athens, since many areas of business in recent years have gone into the shadows to ease their tax burden. According to official statistics, Athens wages fluctuate around a thousand dollars (the euro is the official currency in the country) even knowing the approximate prices in the capital, it is very difficult to speak with confidence about the standard of living of citizens, their real income and expenses. And all this despite the fact that no one here even thought of abolishing the traditional "southern" way of life with a short working day, a siesta and leisurelyness. Well, now, at least a little knowing the background of today's Athenian life, let's try to move there with our amount of money and see how we can deal with it.
We focus on these positions and see that for 10 dollars you can buy about 50 eggs or a couple of kilograms of chicken, or 8 liters of milk, or a few kilograms of fish. Shrimps, mussels, clams will cost about 8-10 dollars per kg. We turn to cheeses which are a huge choice here and our 10 dollars is at the same time 9 kilograms of the cheapest (but this does not at all indicate its low quality since the standards for all products are very high) of cheese or just under one kg of one of the most expensive . Interestingly, famous local yogurts are cheaper than milk – you can buy them all 10 liters for our money. Vegetables and fruits in this southern city also delight their prices – if we talk about potatoes, cucumbers, tomatoes, dates or apples, we will get more than ten kilograms for 10 dollars so there are no problems with healthy snacks. The final section in front of the cash register is alcoholic, in order to buy a coveted bottle (or maybe a couple?) of good wine. Of course, the Greeks who are aware of this drink, and especially sellers, will advise unsuspecting tourists fine wines for 12-15 dollars per bottle but we will be more tricky and stand a little to follow the locals who boldly buy wine for 3 dollars per bottle and enjoy life. So we remember exactly which brands they take, and repeat.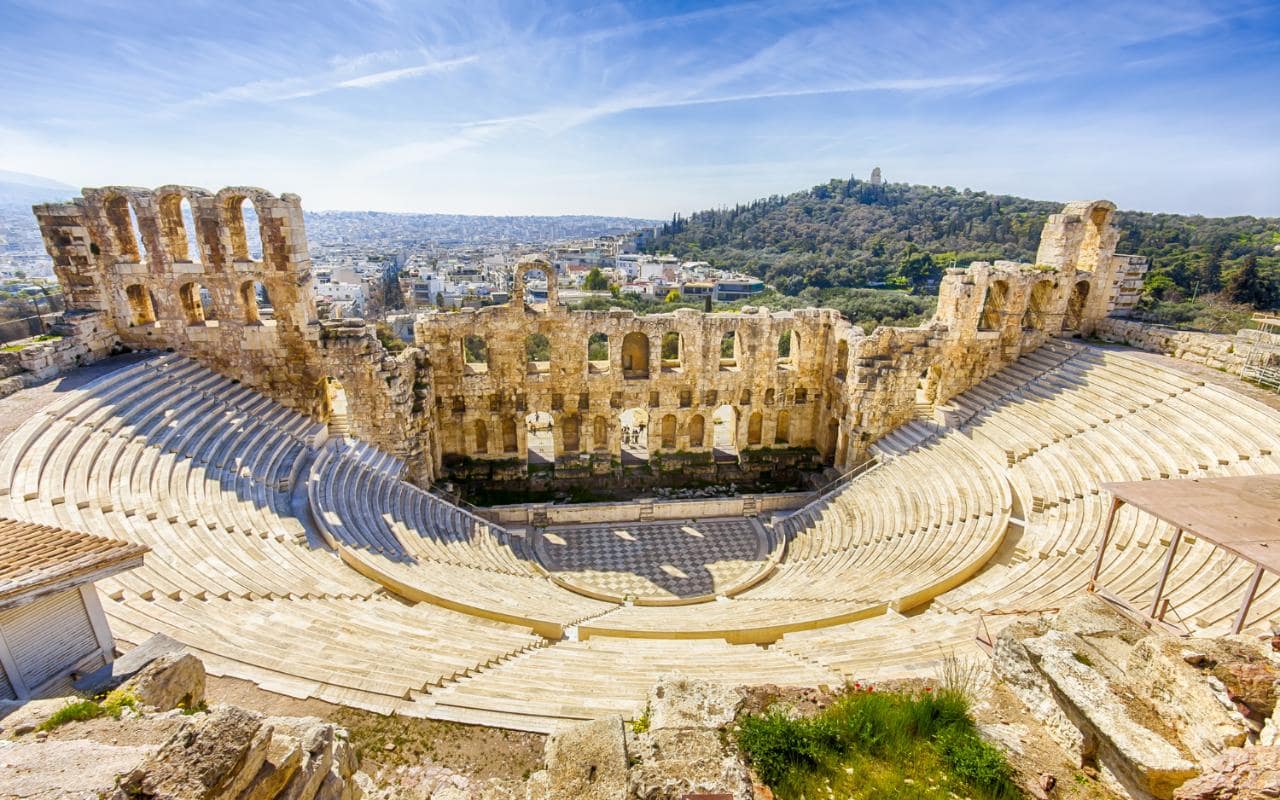 Photo yeucyprus.org
Now we need to somehow take our purchases to the hotel so we cannot do without transport. In Athens, it is developed quite well, and the metropolitan is traditionally considered to be the most reliable which is not affected by traffic jams or siesta, well, in most cases. The fare is about one and a half dollars which means that we can afford 7 tickets. What is important: it is possible to travel on them not only in the subway but also on any public transport within 90 minutes. A useful life hacking – "from" and "to" Athens airport can also be reached by metro which has a special section stretching to the air gate, however, one ticket costs about 7 dollars but it's still 6-7 times more profitable and faster taxi. By the way, about the "checkers" – the landing will cost 2-3 dollars, and then – for each kilometer will have to give somewhere half a dollar. Therefore, we can ride in our top ten in the center or in the direction of the port but we will have to pay about another ten dollars to the beaches. The cost of a liter of gasoline, by the way, 2-2.5 dollars.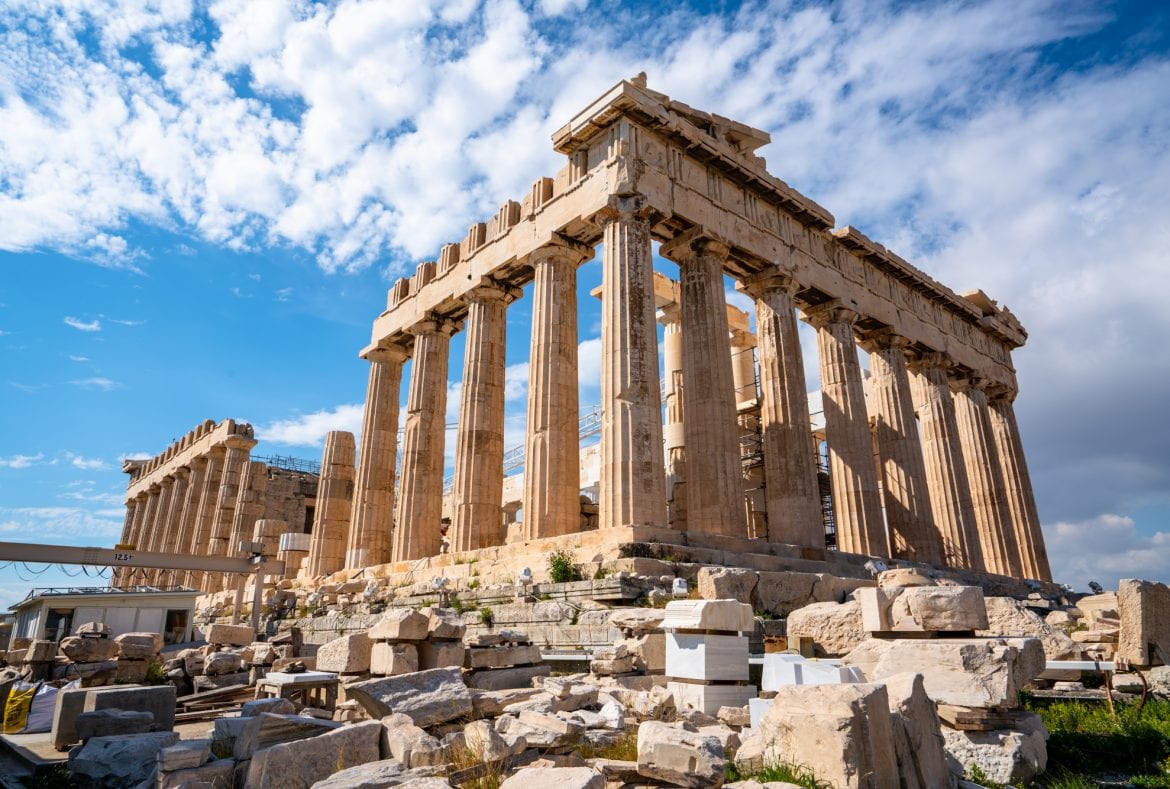 Photo ourescapeclause.com
We turn to the sights of which there are so many that you simply wonder how they managed to "stand up" to our time. Despite the fact that most of them are free, you can also walk around the old quarters for days and weeks, enjoying the ancient architecture and wonders that were seen in books with ancient myths, the entrance to some objects costs money. For example, a single ticket for all top locations – the Acropolis, the Agora, the Theater of Dionysus and the Temple of Zeus – is not enough for us, because each of them costs about 18 dollars and all of them cost their money (with international student's ISIC for free) but for a couple tickets to any one of these places will be more than enough for us, there will still be a bottle or two of drinking water – although it beats at hundreds of fountains in Athens, it is also cheap, 40-50 cents per half liter. There, among these grand and legendary buildings of the great city, you can buy souvenirs for our budget. Olive oil, soap, vintage cards, postcards, and dried fruit are most often brought from Greece. For 10 dollars you can buy a lot of this stuff, about 2-3 positions, and postcards to fill up friends altogether.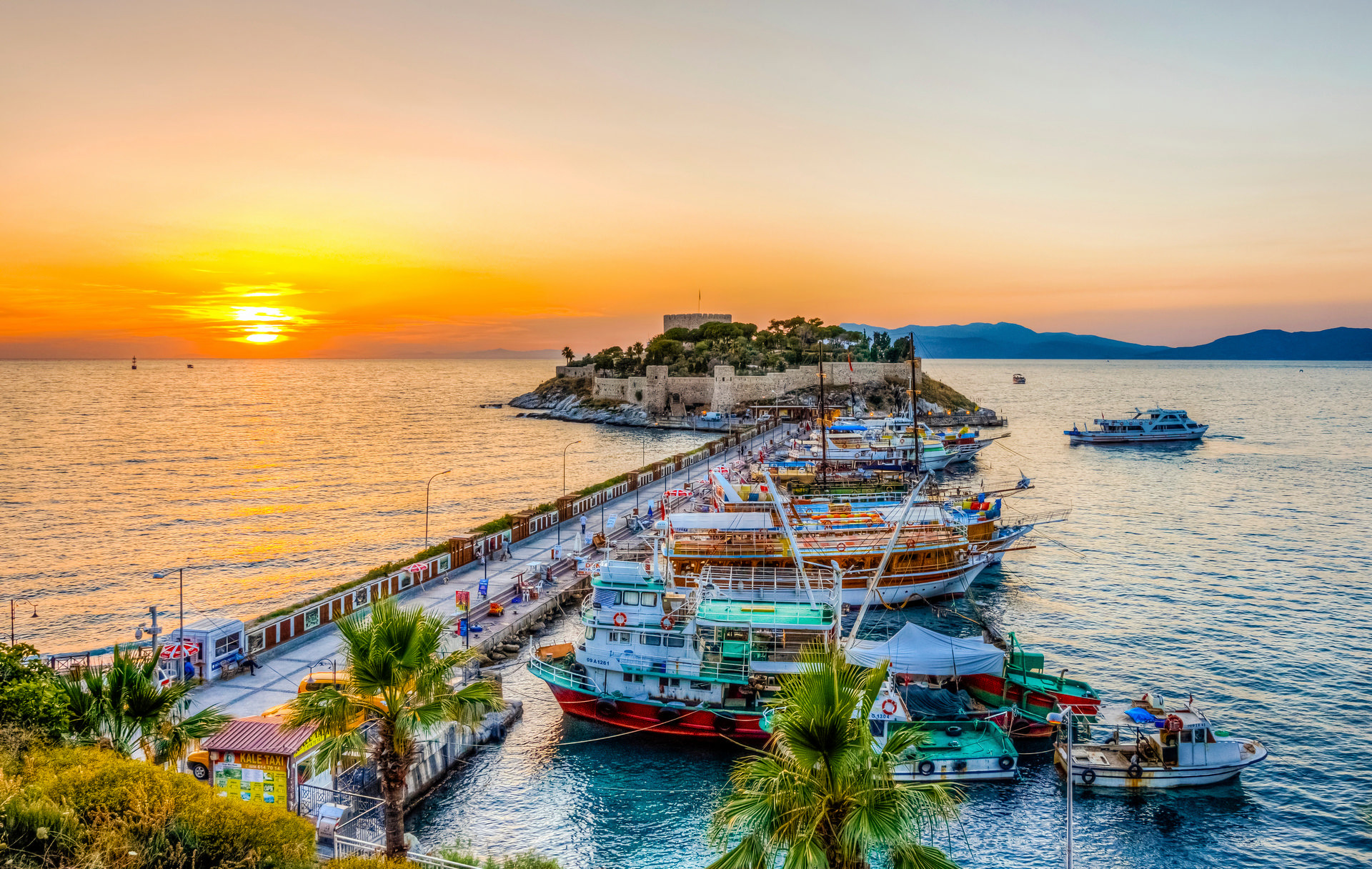 Photo ivisitgreece.com
Having seen enough of all this beauty and having wound a decent mileage in the Old Town, it is a sin not to dine in taverns and cozy family restaurants where there is simply no place to sit, despite the fact that the locals are honored by the visitors. 10 dollars is the approximate price of a decent lunch in most mid-budget but pleasant places. The two of us can't eat in Athens for this money but one person can fully enjoy appetizing meat or fresh clams, or other seafood, interesting snacks, salads, and even topple a glass of other beer or homemade wine. If we talk about street food which is an important part of the culinary life of the Greek capital, it can not be ignored, because it is tasty, cheap and colorful. Even with our 10 dollars you can get around pretty well, take fragrant pits, crepe (pancakes), pies and fresh juices. The approximate price for a unit of something is a dollar and a half so baking you can safely eat before, for example, an evening trip to the club. The Greek capital, among other things, is also famous for its nightlife, and for 10 dollars you can get into almost all places.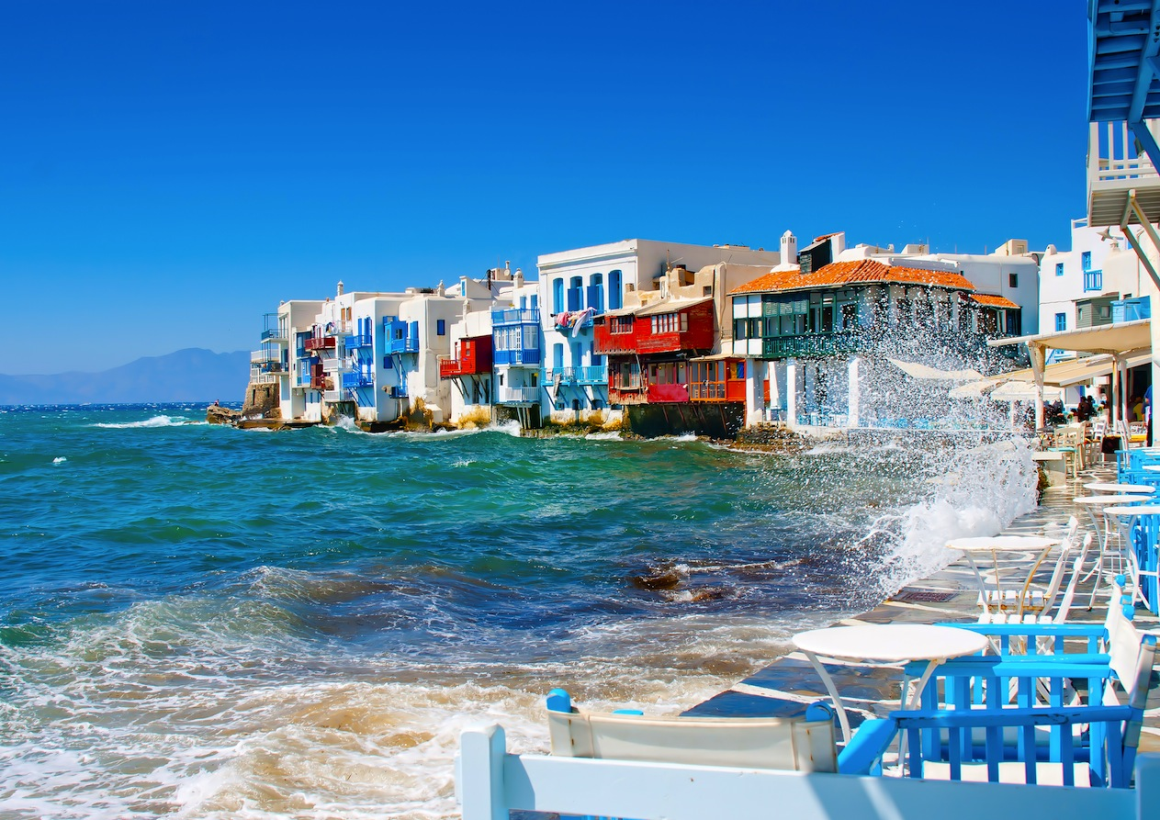 Photo tempeltravel.com
In general, it can be said that Athens is so popular among tourists for reasons since they the city is not only interesting for their color, mix of architectures, Babylonian cosmopolitanism, southern character but it is also relatively inexpensive. Therefore, people come here not just as tourists but also invest in local real estate buying apartments in the city or apartments by the sea. Together with tourism, this is an important source of income for the municipal treasury. The Greek capital which combines both sightseeing and beach activities, is confident in itself at all times and seems ready to fall in love with all new and new guests at any time.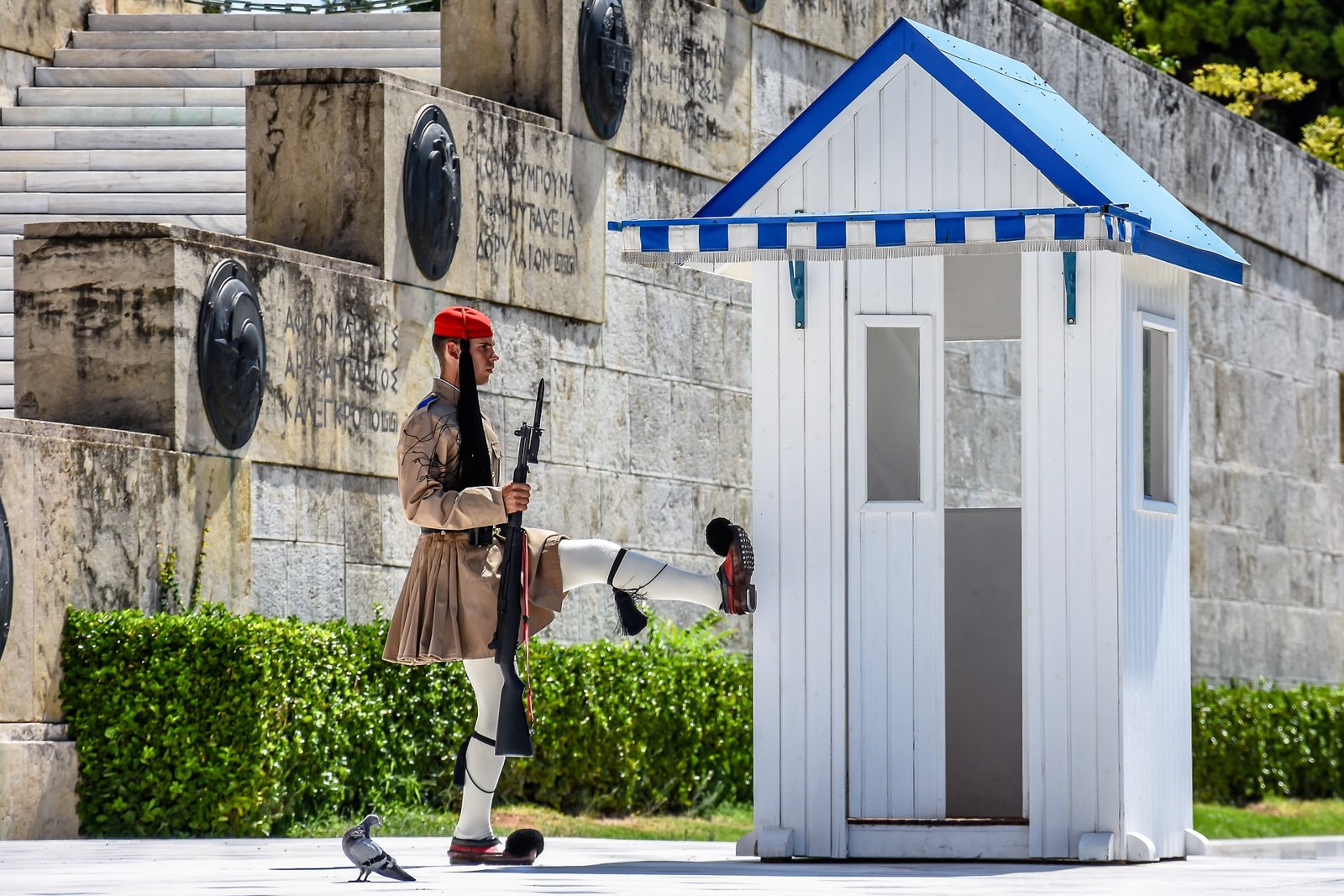 Photo flyingandtravel.com
Cover photo msfo-mag.ru