If you have 10 dollars and you are in Rome
Today, OUTLOOK continues one of its most popular column with a story about how you can spend ten dollars, forever green and pleasant for pocket and eye, in the Eternal City in which crowds of tourists flock annually and who never ceases to amaze every lucky person who has been here! Believe us, the capital of Italy has something to surprise you!
Most travellers arrive at Rome through the main air gate of Italy - Fiumicino Airport, located on the coast 30 kilometres from the centre of the capital. It is here that we will start spending our money. Although the neighbourhood with its beaches and beautiful antique buildings is very attractive, our goal is Rome, and we need to get there. Our ten bill will not be enough to use the services of local taxi drivers who prey on passengers, as soon as they took their luggage and pass through passport control. We reasonably avoid their pressure and move forward to the direction of two stops: railway or bus. Ten dollars is just enough for a trip by Leonardo Express connecting Fiumicino and the main Roman station Termini, which is located in the central part of the city. A super-modern train ride lasts only 30 minutes, but if our budget is limited, bus ride is much more advantageous, since 10 dollar is a round-trip ticket and can be used within three months. Buses arrive at the same Termini station, however, you will have to spend an hour on the road, and maybe more, since traffic jams often block entrance to Rome.
Well, congratulations, logistics is over, and now we are in the Eternal City, which immediately overwhelms tourists with its smells, noises, rhythm and charm of antiquity. In such a gigantic centre of the world, very real Babylon which Rome has been up to now, you can spend ten dollars, probably, in five seconds: magnets, postcards, cold water bottles, sightseeing tours, gelato ice cream - temptations are calling you from all around.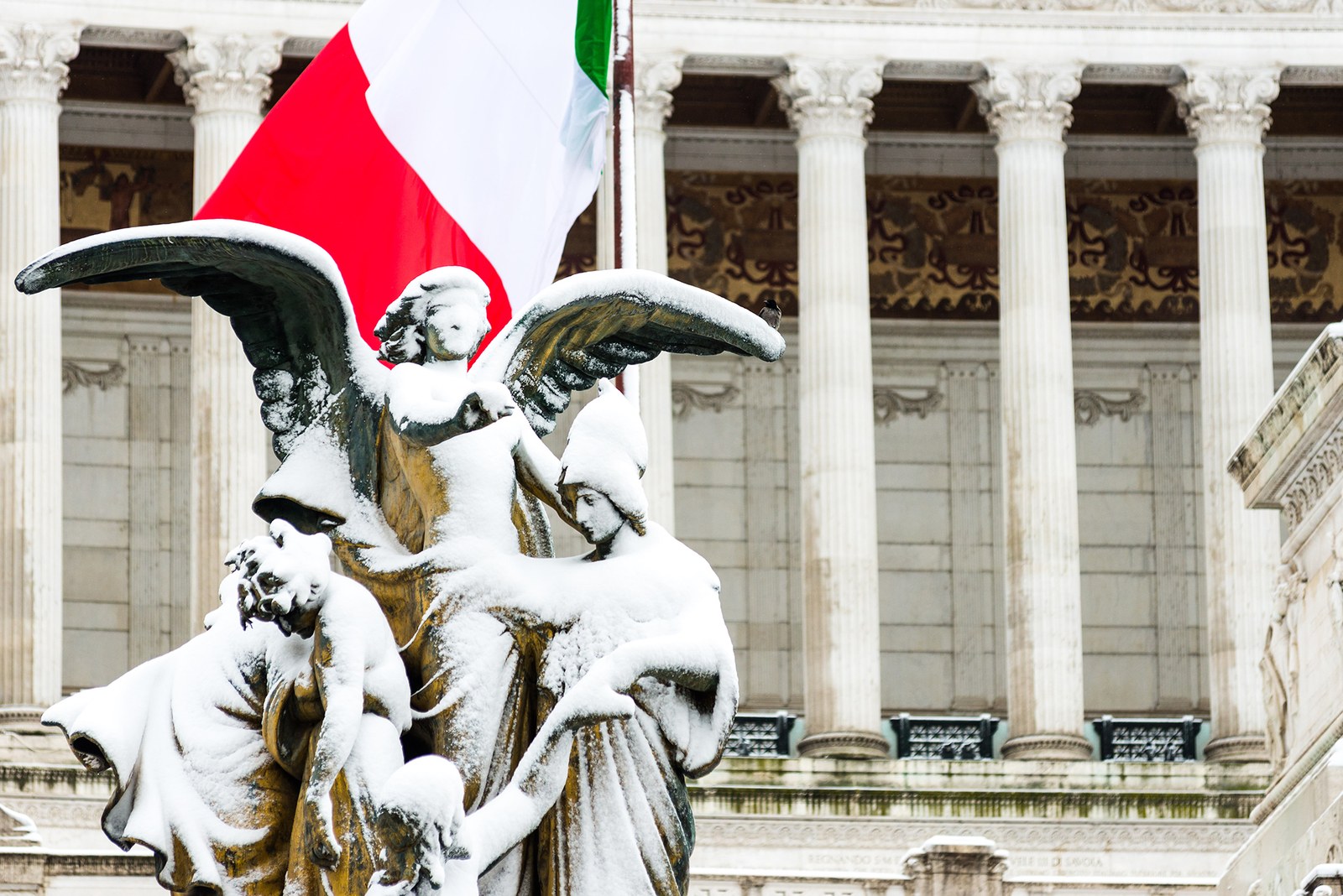 Photo vogue.com
First things first. For example, you should not spend money on water: fountains and wells with very tasty and cool water are scattered all over the city. Locals always have an empty bottle to replenish it from time to time, and they never buy water. Everywhere in the city, you can drink water from tap. As for admission fee, then, of course, ten dollars is not enough to explore the most popular attractions: the tourist business in this city is booming and is a very serious source of income for both the municipal treasury and local residents. Nevertheless, this is not a reason to be upset: narrow streets, fantastic atmospheric neighbourhoods, majestic piazzas are all available for free, note that the Colosseum, the Forum and the Vatican are beautiful from outside.
Considering local transport, it is worth noting that 10 dollars is a decent amount, since you can buy 4.5 tickets for subway or bus. It is important to remember that a ticket is valid for 100 minutes, so you can plan your route in such a way that you can reach your destination if it is far from the centre, for instance, the famous Testaccio district, using one ticket: you can take subway first and then get closer by bus. Moreover, in summertime, subway train is a great place to rest: it has air conditioners, passengers are mostly Italians since travellers either walk or choose ground transport, so trains are half empty. Inside the Eternal City, unlike the airport, ten dollars is quite a good amount for a taxi: if you are completely exhausted from walking, pay it to drive 4-5 kilometres.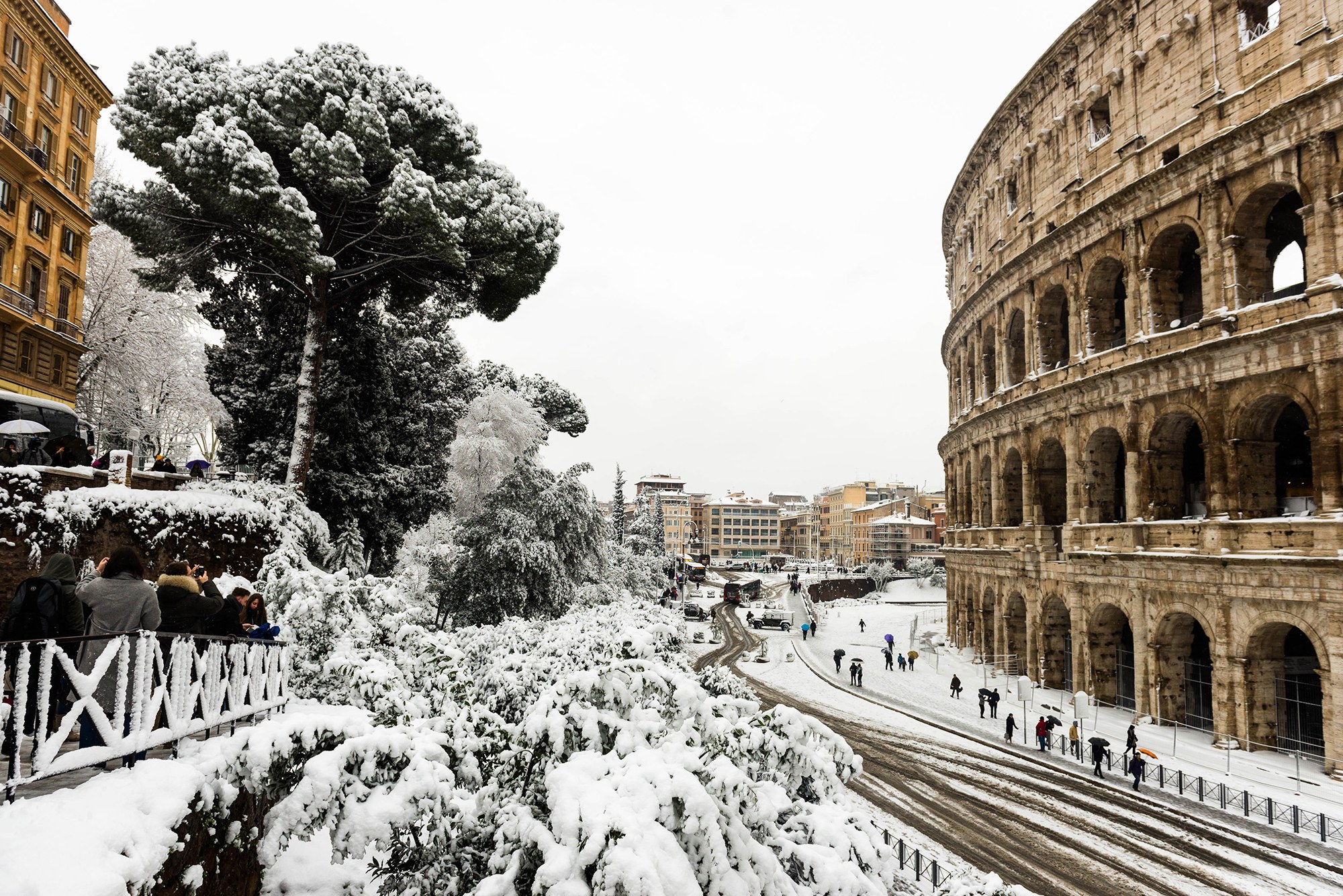 Photo vogue.com
If you are hungry, then, despite the capital city status, Roman cafes with their fantastic cuisine are able to please you even with your ten. For instance, you can easily have breakfast for two at 10 dollars, visiting the authentic Roman cafe of panini & coffee style. In these cafeterias, you usually order coffee and pastries from one person, and then you pay another person at the cashier's bar. They are favourite places for the Romans to enjoy breakfast, that is drinking fragrant cappuccino, reading newspaper and eating fresh croissants or panini (Italian sandwiches). As for other restaurants or cafes, if you turn off from the tourist routs to back streets and small squares where family restaurants are nested, you can eat at least one dish at ten dollars, for instance, pizza or pasta. Our money bill is not enough for more, but given the size of portions, you can safely have full stomach. As a last resort, you can buy 2-3 gelatos for our money and not only satisfy hunger with calories, but also refresh yourself in the heat. Another smart investment for 10 dollars is to wait for evening and at 5-6 p.m. to go to any bar for an aperitif. This is how the Italians call traditional pastime before dinner, when you pay for a glass of wine or a spritz (an aperol-based cocktail) and get free snacks, sometimes even in buffet style. A glass of alcohol during aperitifs costs about ten dollars.
In the context of Rome, with its picturesque markets where tanned artisans cut prosciutto in fine slices, and honourable seniors carefully choose cheeses, we do not feel like talking about supermarkets, especially since there are very few of them in the tourist part of the Eternal City. As for the markets, mercato in Italian, here our money will be enough to feel a little like an Italian who is going to cook dinner. So, ten dollars is 2-3 bottles of inexpensive good wine, 3-4 cans of beer, 4-5 kg of tomatoes, 3 kg of rice or 1-1.5 kg of meat. Vegetables and fruits in the Roman markets are quite affordable, we can buy 4-5 kg of each, and even exotic for us artichokes will cost about the same money.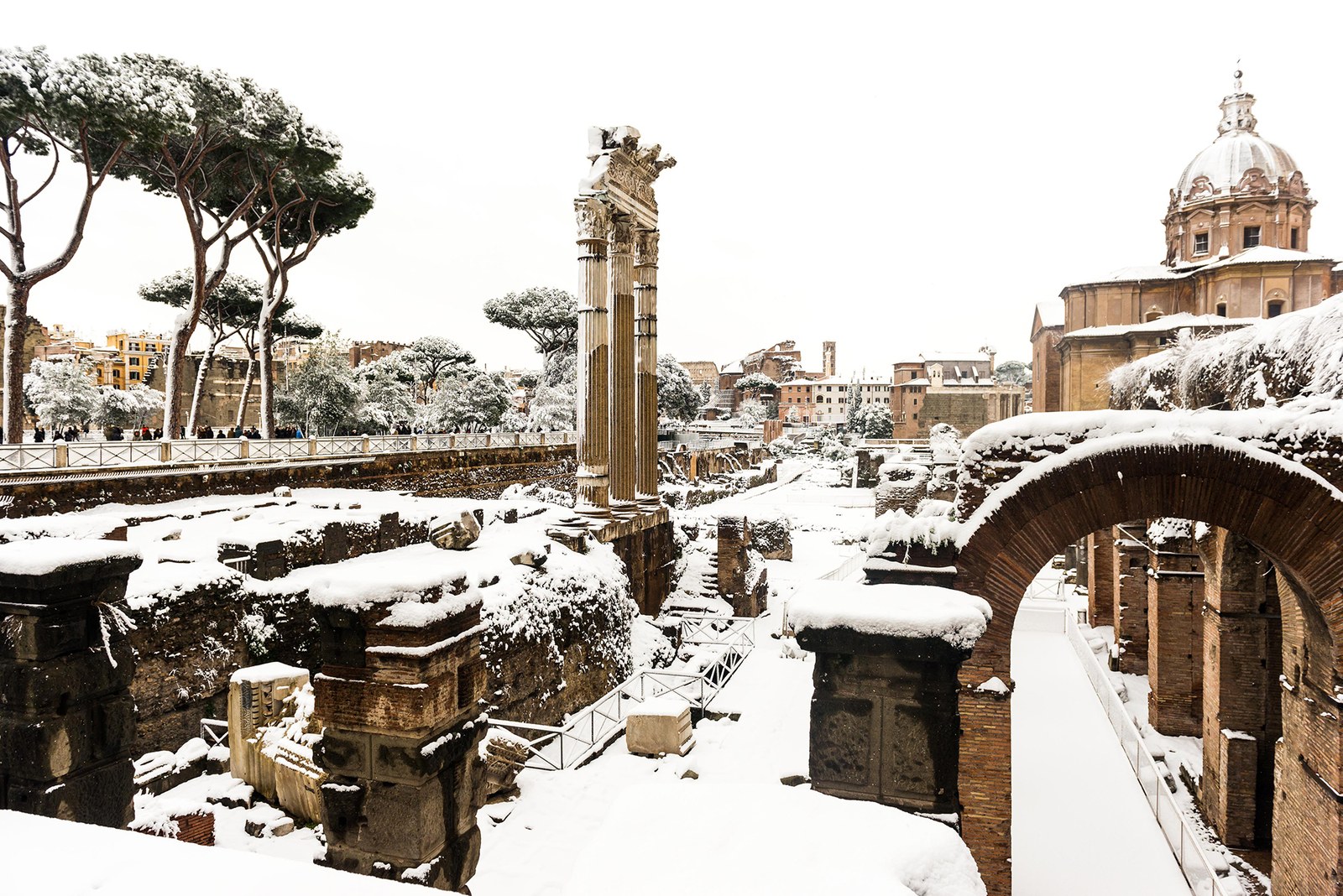 Photo vogue.com

To sum-up about local prices, in general, for a tourist Rome is not much expensive than Budapest or, for example, Prague - the cost of food and transport here may be lower. Museums and sights are a bit more expensive compared to Eastern European tourist centres. The main high cost of the Eternal City is undoubtedly accommodation rate. Hotels, hostels, and apartments are very expensive. If you manage to rent a room up to 50 dollars per a day in high season from April to November in the central part, you are very lucky, as places to stay are priced to the moon. Even a bed in a common room in a hostel will be worth at least 20 dollars. Perhaps this is the main part of the expenses; after all, Rome is worth any money to see it.

Cover photo internationaltraveller.com