If you have 10 dollars and you are in Bologna
Incredible in its texture, orange-red medieval architecture, majestic gallery-streets instead of usual pavements that allow having pedestrian walks in any weather and also a title of culinary capital of Italy – aren't these reasons alone enough to have a trip to Bologna? OUTLOOK believes that they are so we tell how and on what to spend your hypothetical 10 dollars in this cozy city.
Bologna, being the administrative centre of a northern region Emilia-Romagna confidently ranks among all kinds of tops and is mentioned in all kinds of selections if Italian economy is the issue. The city with its 390 thousands of population ranks seven in the country in terms of population and is considered one of the richest, so there is a good reason why it is called "greasy" especially by southerners. And it is not just about rich culinary traditions. Thank to availability of such a stockpot of science and intellect that the famous University of Bologna have been for many centuries, the main city of Emilia-Romagna can boast to have several leading scientific centers at once, modern industry, including legendary one – Italian automobiles, and development of high technologies. Living standards are extremely high there, average income per capita is about 30-40% higher than in Italy in general and should we speak about entire Europe Bologna ranks among ten most successful cities of the continent.
Bologna from M Laughland on Vimeo.
However, there is no need to think that one shouldn't even be there with ten dollars in the first place. In many respects due to the fact that significant part of local citizens is students, prices in the city on both bare essentials and entertainment are pretty affordable. Take, for instance, public transport: our tenner can buy us about 5 bus tickets if we purchase them when already on board or 6-7 at a machine in the street or at a newspaper-and-cigarette stands. Also, 10$ can allow us to go in a cab, say, from the city centre to the railway station. And should we assume that there are two tenners, we could go from the city centre to the airport that is located outside the city. After all, you'll have to admit that not all even Eastern European cities can boast to have such rates. In order to exhaust the subject of transportation let's add that our amount can easily buy us a trip around neighboring towns and villages in foothill, where they serve authentic Italian lunches and where splendid panoramas come to the view.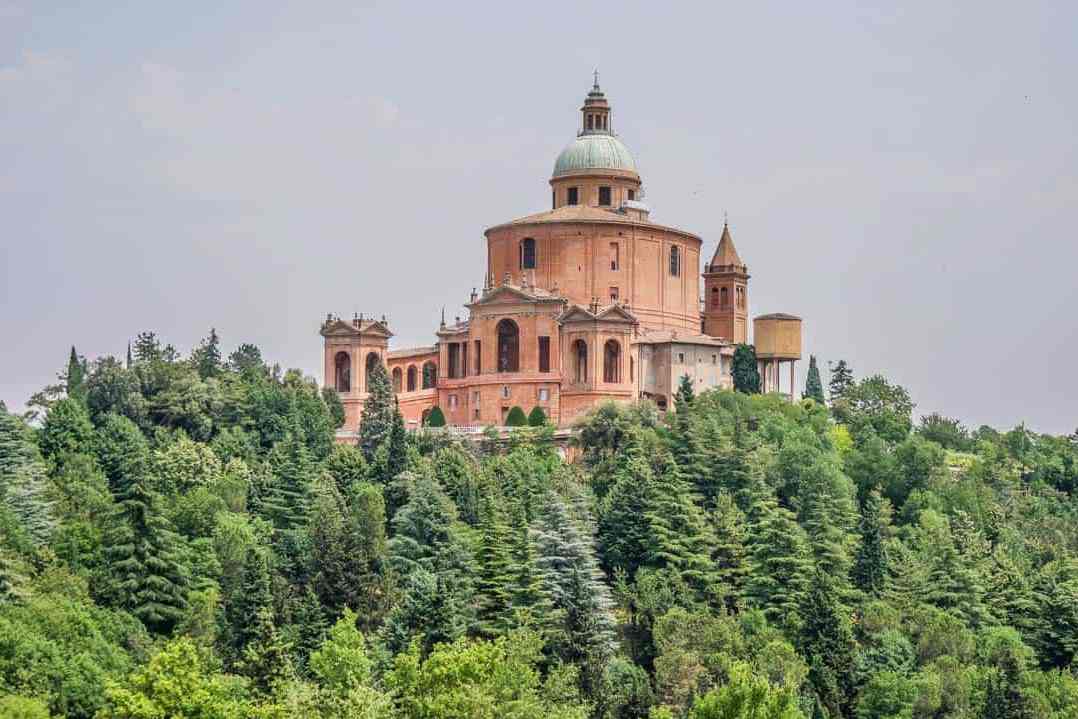 Photo beerandcroissants.com
We proceed with touristic agenda. Main Bolognese attraction for visitants is own-feet ascent to Asinelli Tower – one of the two "falling" ones in the very centre of the city. Entrance fee is about 4 dollars however both them and 498 wooden stairs awaiting you upon payment are worth it – from the viewing platform one can have an eyeful of the entire medieval centre and this sight turns heads stronger than a stairway, whirled in a spiral. By the way, there used to be over 200 towers in Bologna once – local noblemen erected them to display their high social status because there was no space for palaces in such dense urban development. Therefore aristocrats competed in who would build a higher tower. Nearly all of those assets were "cut off" by the municipality in 19th-20th centuries as things of past and show-offs. About 3-4 dollars is also a price to enter any local museum whether it be Jewish one or, say, topical archive of a great director and native of the city Pier Paolo Posolini not far from a namesake square.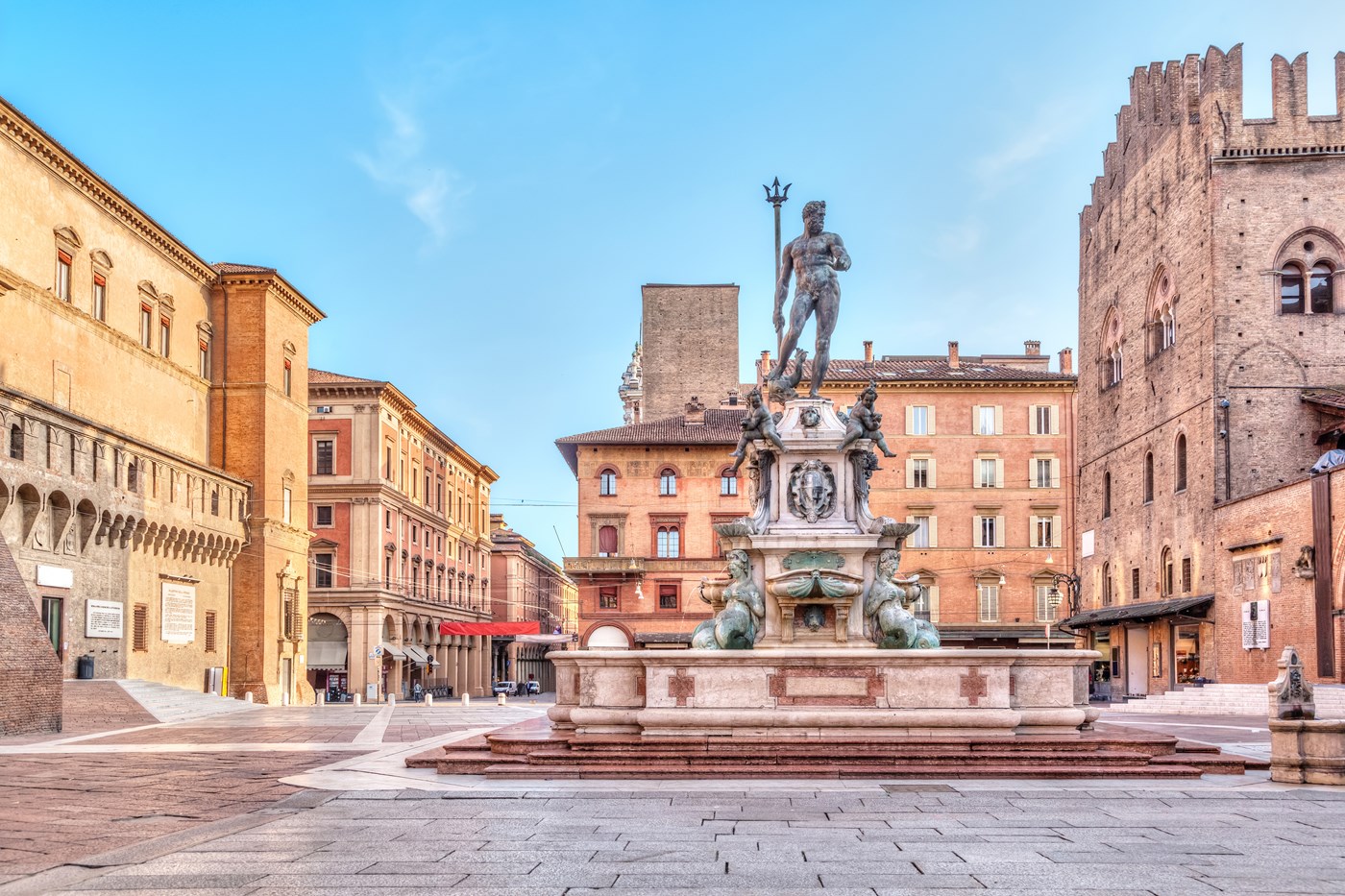 Photo aaa.com
Upon descend you can not just compliment yourself for 15-minutes long ascend, but should also treat yourself to something tasty – legendary Italian Gelato ice-cream, for instance, you're bound to dream about its scoops afterwards. Even more so with famous Gelateria Gianni operating in a stone's throw from the towers for many years. Our tenner allows us to "go on a spree" by ordering at least 6 scoops and those make for three full-fledged helpings of divine-tasting dessert. More to that, you will most likely have a dollar-something of change that can buy you "un caffé" – a cup of refreshing espresso. By the way, situation with coffee prices in Bologna, just as in entire Italy, is interesting. Cost of espresso, cappuccino (it is customary to have them before noon) and mocha varies depending on where you are going to drink it. The most expensive option is at table, slightly cheaper – by the bar counter and the cheapest is takeaway. At that, such differentiation exists everywhere: both in street cafés and expensive restaurants.
Photo decanter.com
Let us move to them – those cafés and restaurants, because how can we skip them in culinary capital of such country as Italy? It is a stereotype to consider that tourists are sure to spend literally huge money on food there. Bologna is rich for expensive restaurants, indeed, where we just don't belong with our tenner but Europe is Europe for a reason – there are enough of democratic cafés in terms of pricing policy to suit every wallet – even more so on campus and in its vicinity. It is enough to turn somewhere deeper than main streets and squares to find a cozy restaurant where ten dollars can buy you a substantial and tasty meal of at least one helping of pasta, soup or entire pizza. And helpings in Italy are generous, even a tired and hungry male tourist can hardly cope with more than one. And with some good search same tenner can also ensure a glass of home-made whine to go with food.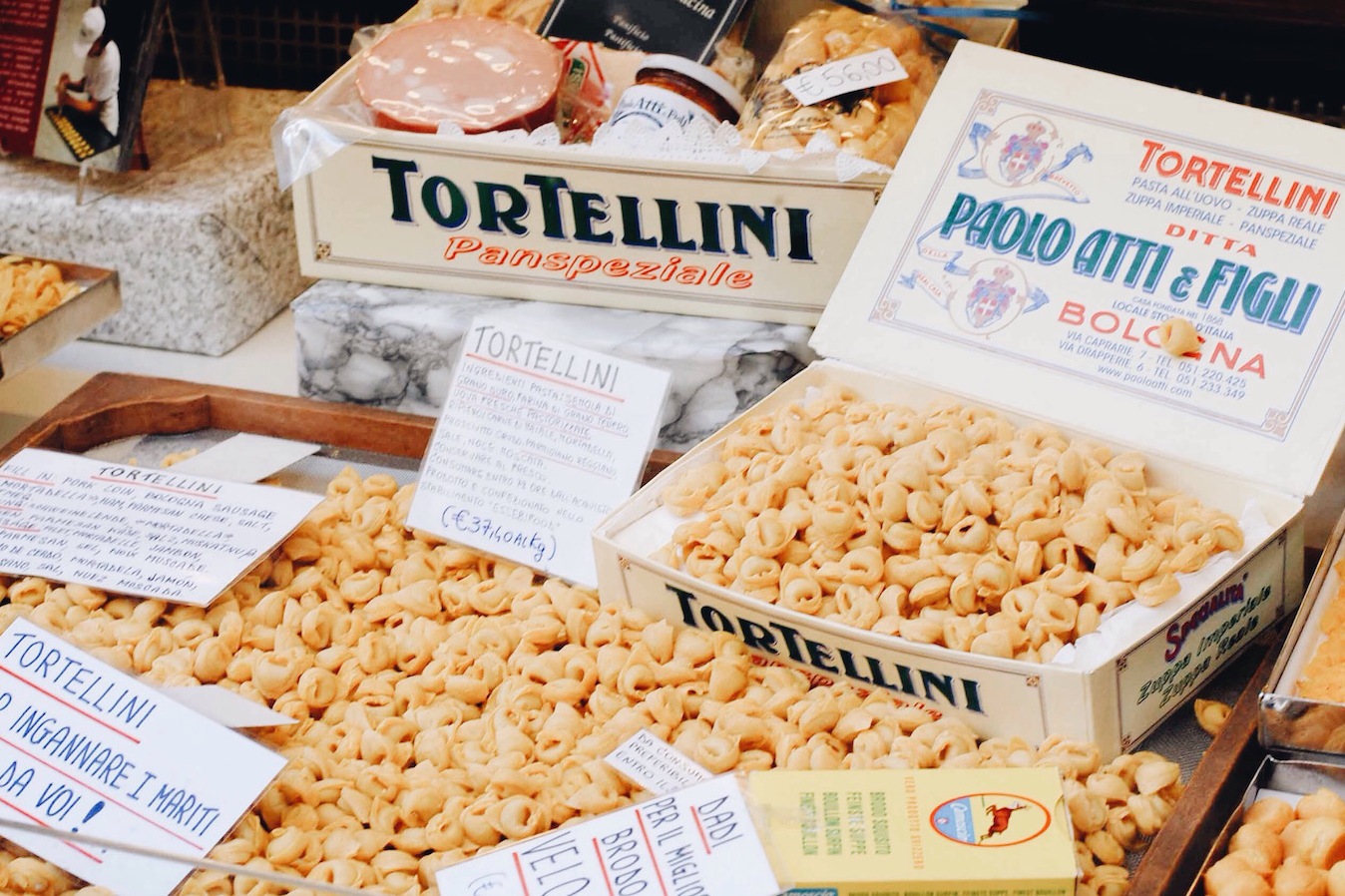 Photo suitcasemag.com
At supermarkets, among them PAM chain is a "folk chain", our ten dollars would also allow you not to die of starvation because they can buy you, depending on needs, three dozens of eggs, half-kilogram of local parmesan, a couple of salami sticks or two bottles of a pretty good wine. More to that, this money is enough for over a kilogram of huge prawns or same amount of fresh chicken meat. Fruits and vegetables cost about two dollars a kilogram therefore at the exit our bag or, as economists put it, "consumer basket" can turn put pretty heavy.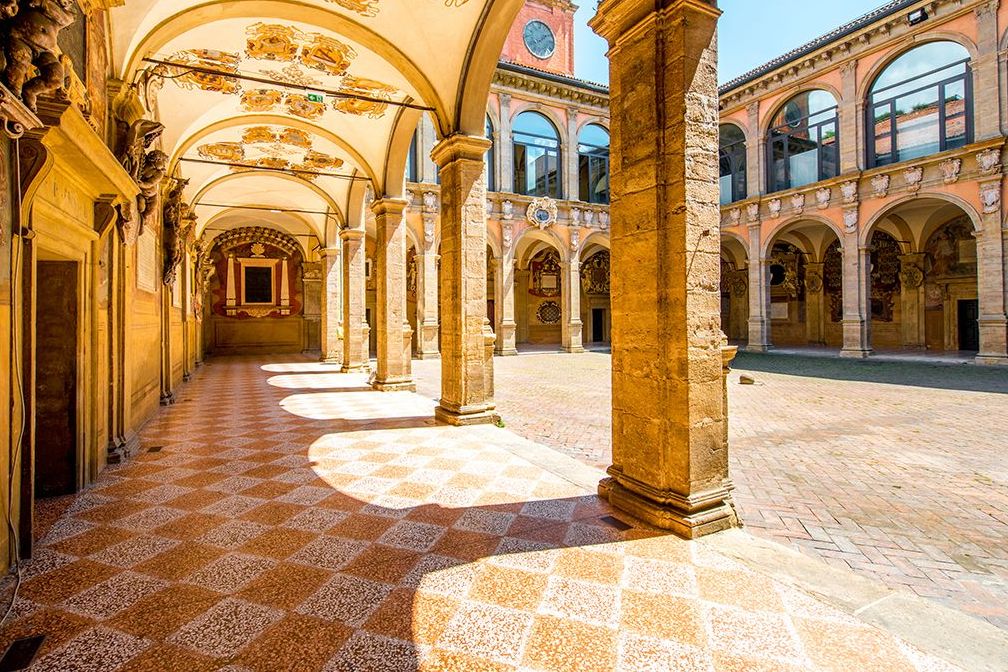 Photo blog.saftehnika.com
To conclude with we'd like to mention expenses for locals. Hamilton can take one person to a cinema. To attend a gym for a month one would have to spend 65-70 dollars. To rent a small apartment in the center of the city will cost approximately 800-1000 dollars, if we talk sleeping – 600-800 and a couple of hundreds on top of it for utility bills. All in all prices for clothes, household appliances and other household items on average in Bologna are higher then in entire Italy and it is explained, like we have already said, by high living standards and wealth of citizens.
Cover photo maisonvalentina.net