If you have 10 dollars and you are in Seoul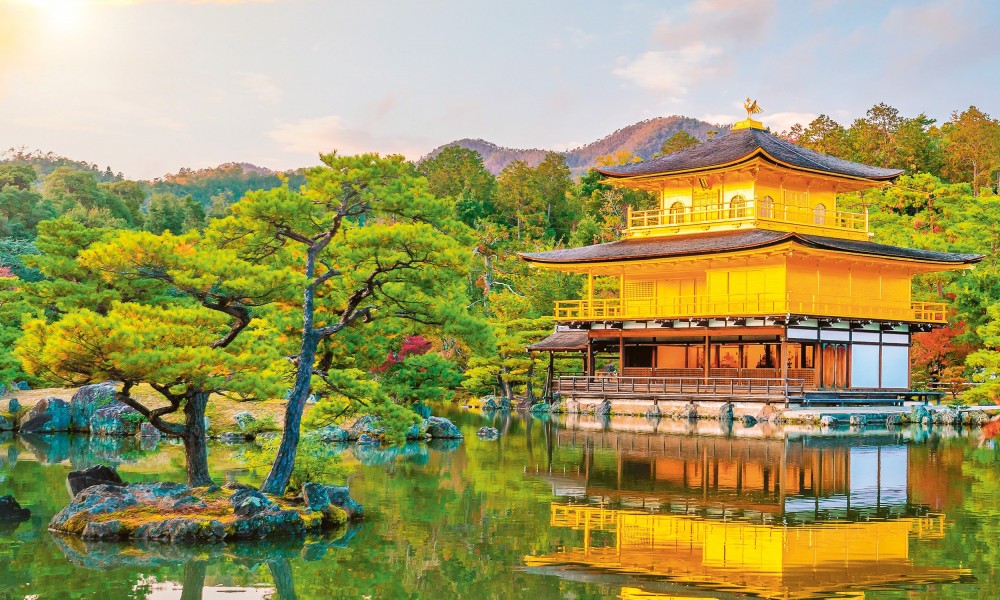 People with features of magpie who likes every glittery thing, will find it very difficult to stay in Seoul. If you are used to the fact that your eyes get lost in ordinary shops, then, believe me, in Seoul they will go multi kilometre marathons with your every step. What if you have only $10 in your pocket? Be patient and spend money on the most interesting things.
In Seoul, the capital city of the Republic of Korea, $10 turn into South Korean currency and cost a little more than 11 000 Wons. With such money you are unlikely to "put on the ritzy" in the endless expanse of goods and services offered by Seoul, but this money is enough to buy the most valuable things - emotions and impressions.
To ride quick as a wind through the capital city in a comfortable taxi, you need $4-4.5, this amount is enough to pay the first three kilometres of your journey. Choose interesting route and watch how quickly and tirelessly heart of South Korea surpasses life through vascular system of its streets.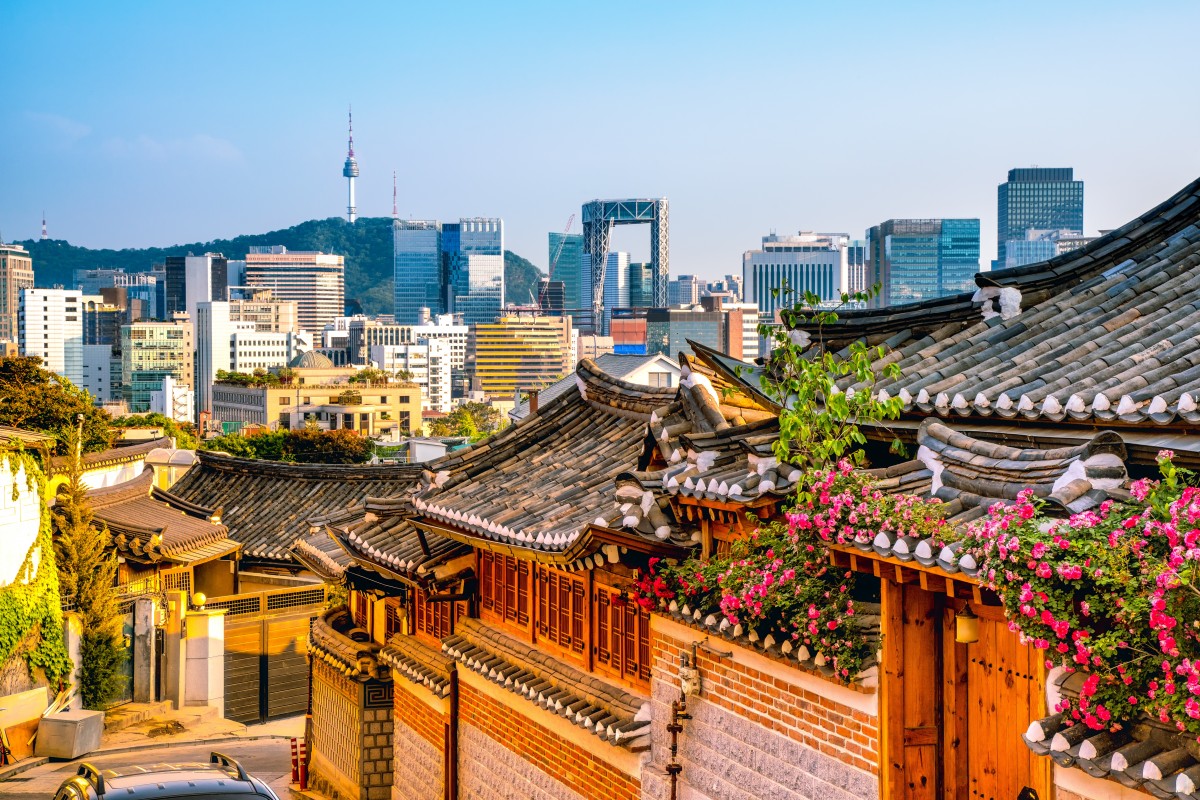 Photo scmp.com
To feel in boots of indigenous resident of this state, one should come to districts packed with local traditional hanok houses. To try on national Korean costume called Hanbok will cost you from $5 to $8. This is the price if you look like a real tourist, in case you have managed to disguise yourself successfully, and found the right place, this experience will cost you only long waiting in queue.
Read also: South Korea: Gastronomical identity
If your basic goal is not to lose even things you brought with you, hesitation aside go and insure your mobile phone. Total $6 per month is asked to keep safe your gadget which became your body part. In case of incident, you can be offered a new gadget, or your mobile phone will be repaired, but it is for extra cost, since no one promised that everything will be easy.
Seoul is overloaded with gastronomy. Anna and Elsa invite you to enjoy your coffee with milk, and to have conversation over meals at Thanks Nature Cafe. They are sheep who run this small cafe together with their owner on his small farm in the midst of gloomy forests of urbanized city. Of course, they are not going to charge you for communicating with them, but, please, have a heart and try something tasty and buy some handmade souvenirs at $3-$5, yet, the ladies have to earn their living.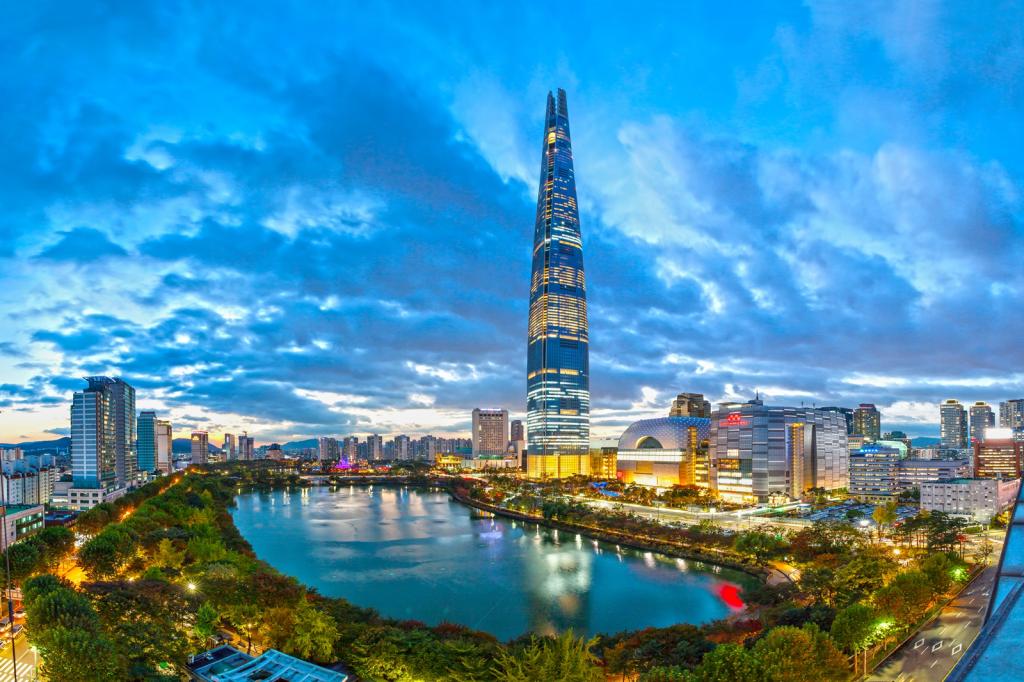 Photo agoda.com
To drink yourself to the bottom, you should go to the coffee shop CaFace. It serves coffee drinks with your image painted on surface. Order your favourite kind of coffee, a mug of which costs $3-$6, pay $2.5 for additional services, and go to photo booth. A few minutes of waiting and your selfie is emblazoned on coffee foam, and straws movements allow you to master the art of ebru, on which your photographs will turn.
Read also: Twelve guises of South Korea

By the way, Seul residents love to change their appearance very much. They are not averse to plastic surgery. If you are not ready for it, but want to keep up with Korean fashion trends, you can try to change your eyes colour using lenses. The range of colours and patterns is quite large and they cost from $5.
From innovation fun, it is worthy to turn to the classics. Going to the cinema takes you just $8, and will give much more.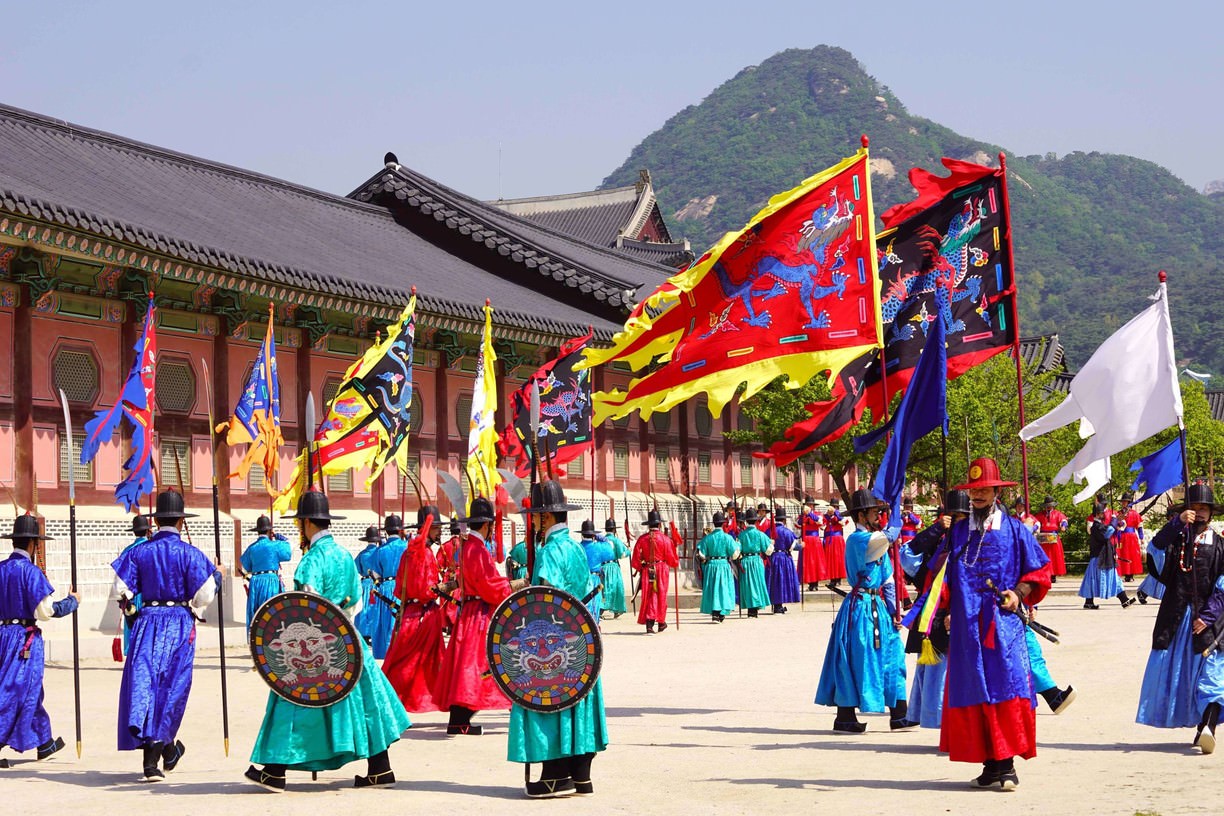 Photo trover.com
No matter how exciting is a movie with its images, watching real life is much more interesting thus recording documentaries on reels of your memory. As many as 249 meters and 62 floors - it is size of skyscraper 63 Building. Just $5 is enough to watch the whole Seoul from the observation deck of the tallest building in Central Asia. You are still standing on ground, but clouds are at arm's length.
Read also: Luxury in Korean style: Royal palaces of Seoul

Get down from heights, and trying to ignore the noise and bustle of the city, make your way directly to the Naejansan National Park. Somewhere in its southern part, the Buddhist temple of Pekiansa is nested. For $4 you will be able to stop the fluidity of time spending the night in the temple which is protected by high cliffs.
If you come to Seoul in spring when trees are in blossom, be sure to take a ticket for Mugunghwa train, it will cost you $2.5 one-way. Shuttling between stations, it goes through fabulous tunnel of cherry blossoms.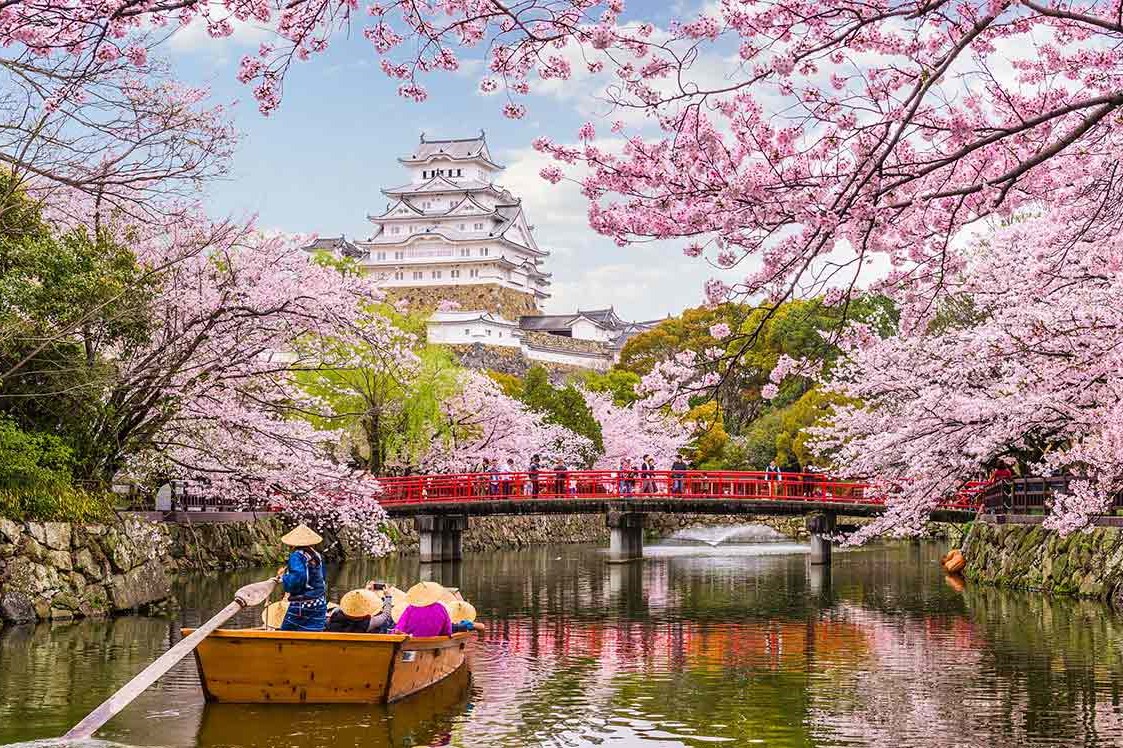 Photo byond.travel
Pragmatic visitors can try a famous acupuncture and cupping therapy. These are real medical procedures, so they shall be applied only after consulting with doctor. Being aware of tourists' interest in alternative medicine, Seoul clinics offer a range of prices for travellers with different budgets. A single set of such procedures is available anywhere at $6-$7. This is not inside some massage booth under a palm tree, but in the modern, well-equipped clinic.
So, take chances and Seoul opens its arms to you even if you have only $10 in your pocket.
Cover photo scenic.com.au