Rainbow-colored Flower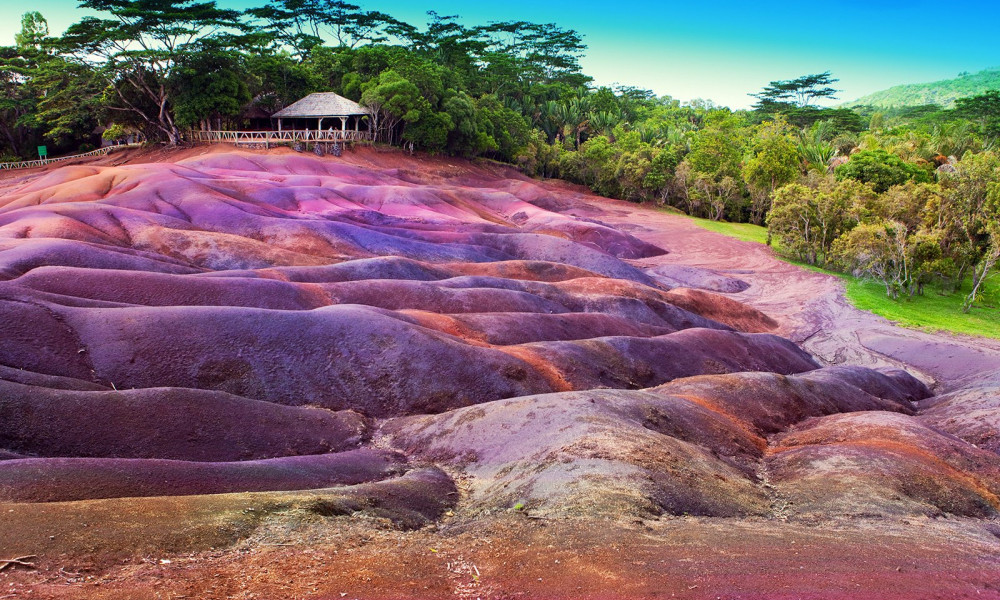 Everybody remembers a child's fairy tale about the magical rainbow-colored flower that could make wishes come true. But some of us don't know that it actually exists. Not so much in the shape of a flower but more like in granular state. We mean the sand that one of the villages on Mauritius, called Shamarel, is covered with.
Red, green, purple, brown, blue, mauve and yellow sand grains are a true magic for the island girl named Sharamel. For many years, its people had lived without having a vaguest idea, what a unique sand they daily tread. And as late as in the middle of the 20th century when its upper layer came off under the influence of winds and rain, a miracle got unveiled – the sand was seven-colored. But then another miracle happened. No matter how much people mixed the particles – the latter ones ended up grouped strictly by color anyway. Dwellers of Sharamel quickly realized how promising their finding was. Whimsical sands were declared a nature park, taken under protection and fare was introduced for the curious ones to enter the territory and look at them. Locals immediately started selling vials with the sand offering the tourists to shake till the point of exhaustion, if they will.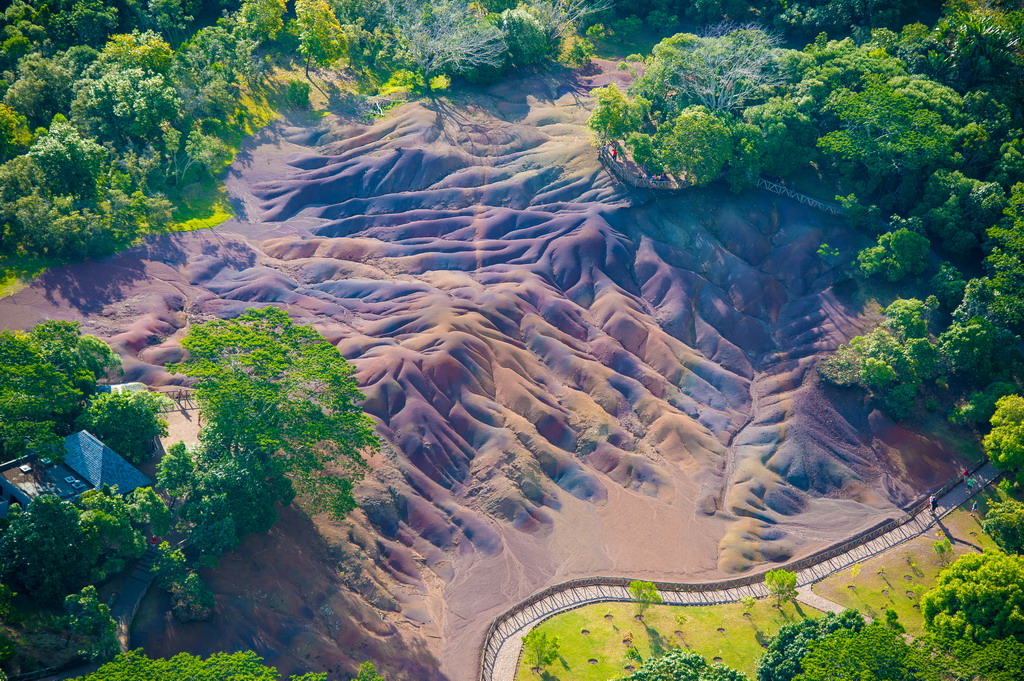 Photo tezclub.com
Read also: Port Louis: 2244 km from the equator
Seven-colored miracle is currently surrounded with a fence and it is prohibited to walk there. It is only allowed to move among fairy dunes along carefully specified routes. The greatest number of onlookers gathers there at sunset and sunrise hours when sliding sun rays make colorful sand grains as bright as possible.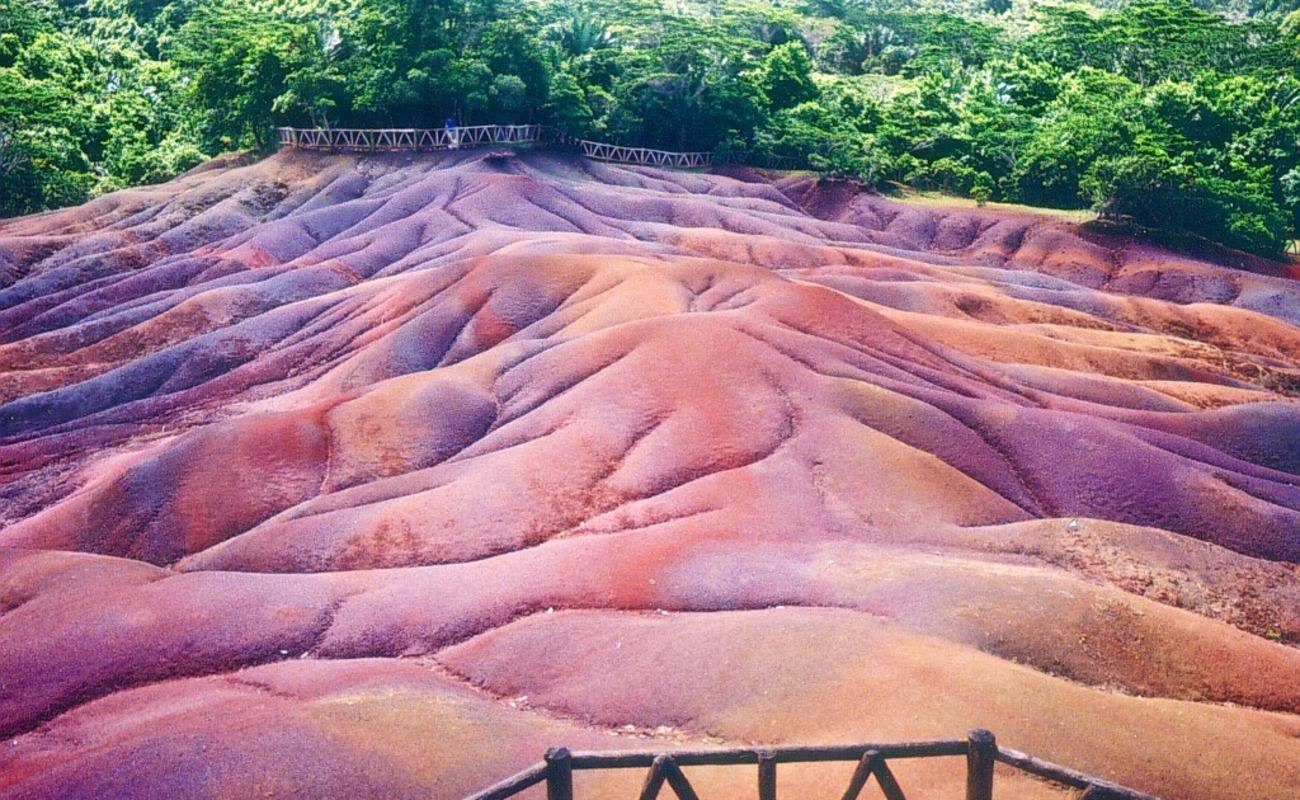 Photo thetravelboss.com
Neither winds, nor rain or heat can affect the polychromy of this amazing sand. Layers have sharp borders and create fancy patterns at junctions. Scientists explain such uniqueness of the sand with eruptions of numerous volcanos that allegedly released their hot insides at different times and with different mineral composition. The say that those masses cooled down under different temperatures and weather conditions and therefore, those in the know insist, the sand differs in density, mass and color. They have also discovered oxidized aluminium and iron in it – they can also add bright shades to the sand. However, scientific community hasn't arrived at a closure as to this natural phenomenon.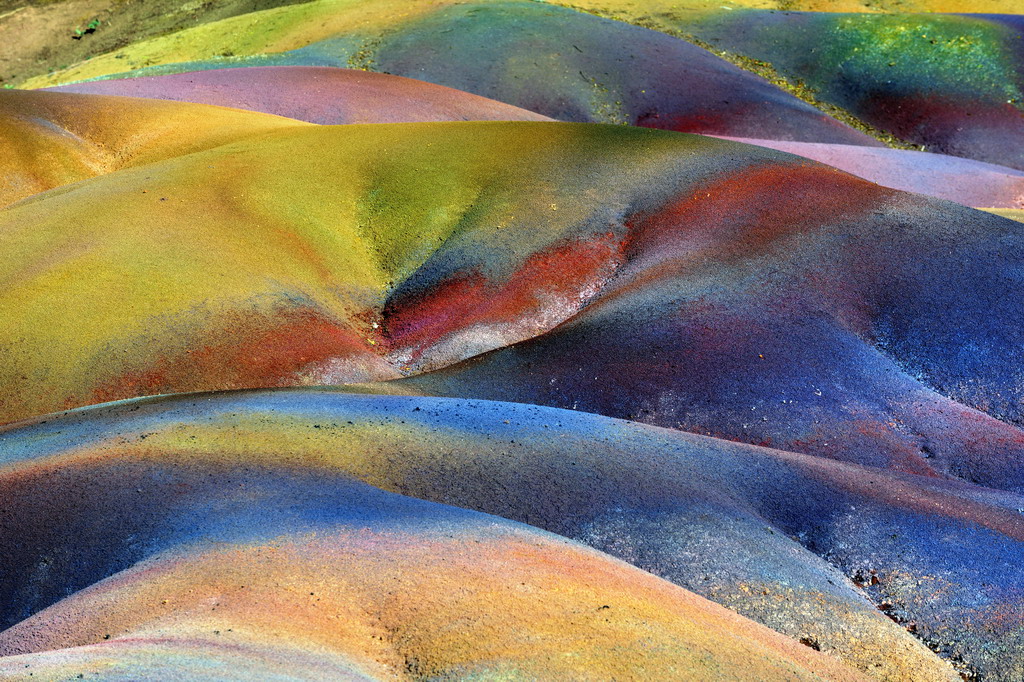 Photo tezclub.com
Read also: Mauritius: Between Africa and Asia, and with Europe in mind
For Sharamel inhabitants their sands are sacred. They believe that such an extraordinary effect is something the Gods have sent them for good behavior and diligent and hard work over centuries. Rumors among other, less spiritual, locals have it that meteorites have something to do with the sand miracle. And some globetrotters believe that rainbow sands possess magical qualities andcan make seven wishes of a believer come true.
Cover photo 29palms.ru