Indian tea. The Ambassador of India talks about the traditions of tea drinking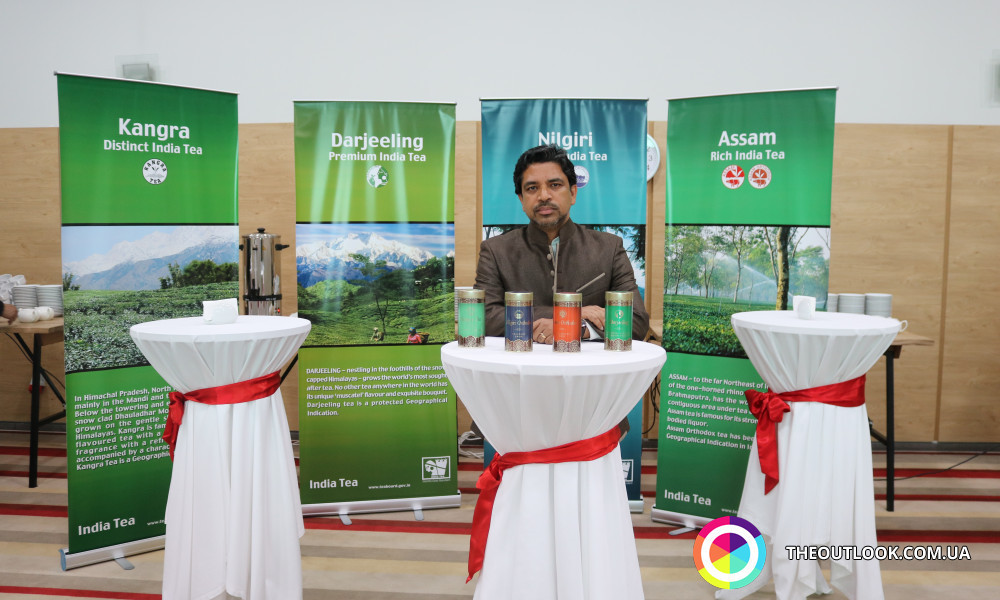 On May 29, 2019, under the auspices of the Ambassador Extraordinary and Plenipotentiary of India to Ukraine Partha Satpathi, an evening dedicated to Indian culture, cuisine and tea took place. The purpose of the event was the popularization of Indian traditions.
The Extraordinary and Plenipotentiary Ambassadors of Argentina, Vietnam, Spain, Indonesia, Iran, Moldova, Portugal, Turkey, Hungary, representatives of GUAM and the Ministry of Foreign Affairs of Ukraine were the guests of the event.
"No event begins without a cup of tea in India. We welcomes guests and see them off with a fragrant drink, we do not sit down to solve issues not having previously had a cup of tea. Therefore, we have not hesitated for a long time about the topic of today's meeting," said Mr. Ambassador. "Every year tea for almost a billion dollars is exported from India, we can really be called one of the largest producers and exporters of this drink. I hope none of you, dear guests, will leave before enjoying this drink".

Guests were offered four types of Indian tea: Kangra, Darjeeling, Nilgiri, Assam which were brought from distant lands especially for the solemn event. Mr. Ambassador told about each type of tea, its features and taste, and also drew attention to the color of tea, which for the people of India should be red - the color of love and life. Guests were offered to watch a movie and enjoy traditional Indian cuisine that became a pleasant end to the evening.

The photos were provided by the Embassy of India in Ukraine! Have a look at them!