Experience: Vladimir Lavrenchuk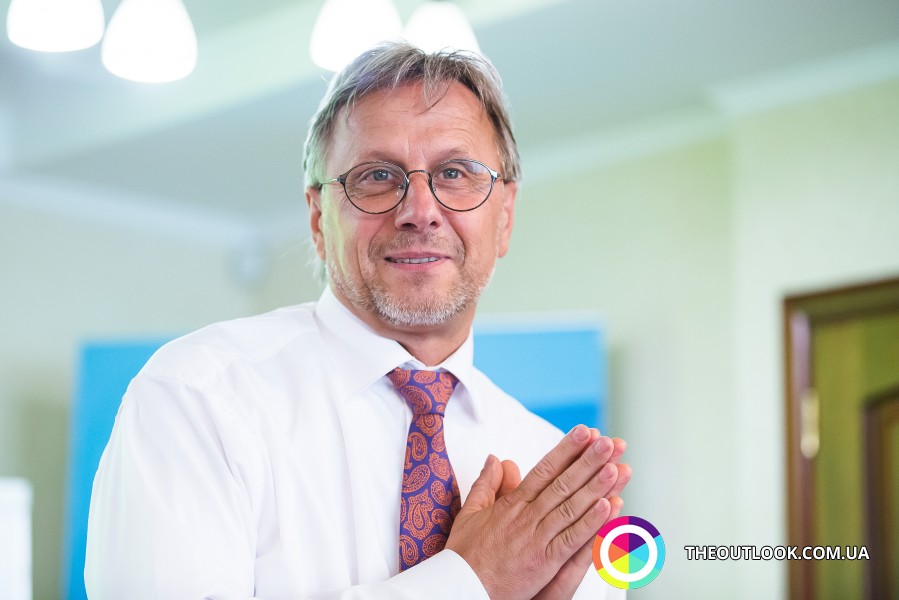 THEOUTLOOK.COM.UA supported by The European Business Association and its project "Hopes and Fears" launches new series of features EXPERIENCE where you will learn secrets of a successful career from modern top managers.
The first one to tell about his professional achievements and life principles is Chairman of the Board at Raiffeisen Bank Aval Vladimir Lavrenchuk. We hope that advice of a man who started his working life from the position of an ordinary economist and now holds places of honor in all kinds of business ratings will not only be interesting for our readers but will also help them build careers of their own.
---
In order to become a success, one needs to become truly "obsessed" with something new as well as happen to be in a right time and place.
American friend of mine, Robert Kossmann, when talking about Jim Morrison, frontman of The Doors, British rock band, said: "Secret of his success is simple: finding yourself at the right place and time is what matters". That's exactly what happened to me. The sooner you get to new territory – the more chances you have to hit the jackpot.
I was never afraid to change direction of my activities…
Same thing now. If I wanted to make a fundamental change and dedicate myself to something else, I would have done it long time ago. I recall my 'hopeless' working activity in soviet times – economist in one of State Bank of the USSR offices. If I had had a chance to turn back the clock I would have probably spent that time otherwise. I would have packed my stuff into a backpack and set on a hitchhiking trip – and would have gained more. But now I'm happy with what I do.
True manager is a person who achieves a goal – not the one who displays ambitions.
I used to believe that a leader can stick to his guns no matter what, can say straight from the shoulder and strike fist on the table. Now I have my mind completely changed.
I have no 'private life vs job' balance…
There were times when I was absorbed with my job up to the hill. I was working almost non-stop, daily and nightly. Later certain priorities began to shape. When you are managing a large company – it is Your Business, you have to be making some kind of tough decisions all the time. And I don't feel tired at all – I like what I do.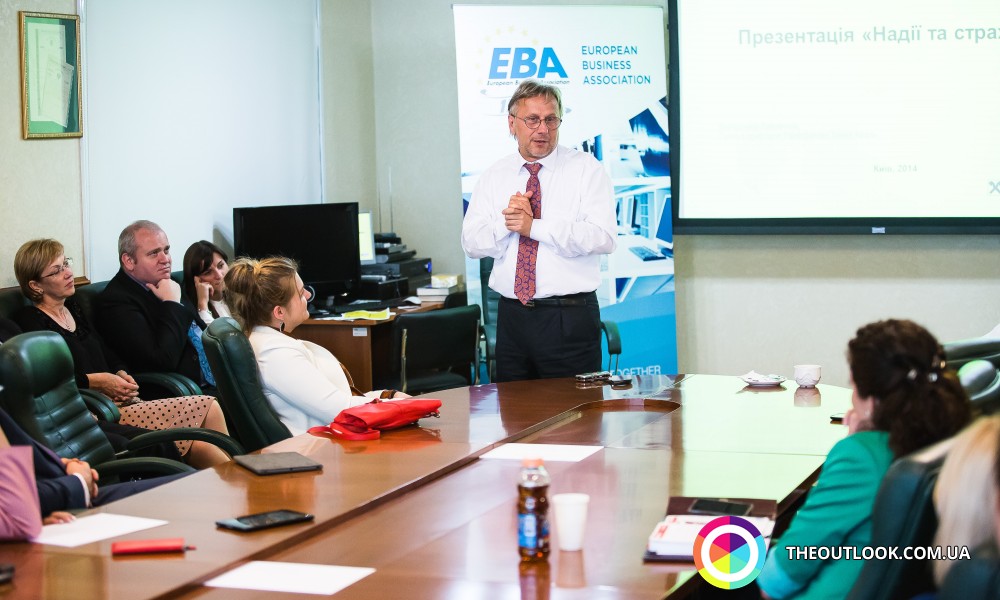 If you have interest in something – it is already a prospect.
Prospects are hard to measure. But I believe that everyone has a great lot of possible development directions. And age plays no role here at all. We live in fantastic times of IT revolutions, digital world creation and era of almost infinite possibilities. If there's no drive in you work – it's crucial to find one. Because if you want something, if you love something, it doesn't stress you out and becomes a real adventure.
But if the project is interesting for you alone, you're bound to fail.
If people don't share your values, it is important to talk to them about it. Ensuring a success of any business takes colossal work with the team. I am a devote adherent of motivated and organized employees that share values.
I believe that when working it is more important to decide who will be putting a business model into practice, not to argue which model.
Generation of young manager believe that everything was done before them. Through this one can behold some sort of infantilism. Unfortunately, right now we are short of people who strive for creation of something new, there are few leaders.
At Raiffeisen Group there are recruitment methodologies that proved to be good in various countries. Yet, when picking 'your' person, you should only listen to yourself.
I've travelled around Ukraine a lot and I know our professional downsides: weak communication skills, we often fail to present a thought, an idea properly. We're very emotional, even when it comes to pragmatic calculations. We also have a habit of complicating things – it is needless. I like Ireland in this respect. In merely one generation the Irish created a strong European state out of a poor country. Ask in any local pub – they are optimists: they are all united by the fate that changing this world is possible. Shared values – this is the passport to success for a team. Besides, value-based thing can produce significant financial results.
I think we'll be able to avoid bank payments crisis…
Banking system reforms together with close monitoring by experts will do their work. Right now our strategy is aimed exclusively at development.
I'm not expecting any kind of preferences in our favor from the National Bank. Rules of play in banking sector are comfortable as they are. If they are equal for all the participants – it will be very good. A team of best managers is now formed in the National Bank so I think everything will turn out well.
I believe that as a nation Ukrainians don't have any specific drawbacks.
Right now we became very sure of ourselves and our capabilities; we became proud of our country. They talk about honesty and decency on every corner. This can't but please. There was this emotional upsurge during Maidan. Let's make no secret of it – the majority of top managers had similar thinking: how to apply their knowledge to state reconstruction. The situation I see currently in government is the one I like. I hope that they… that we will succeed.
See photo report from the meeting in our gallery: