Art of Patrick Cabral: paper as a symbol of fragility of our world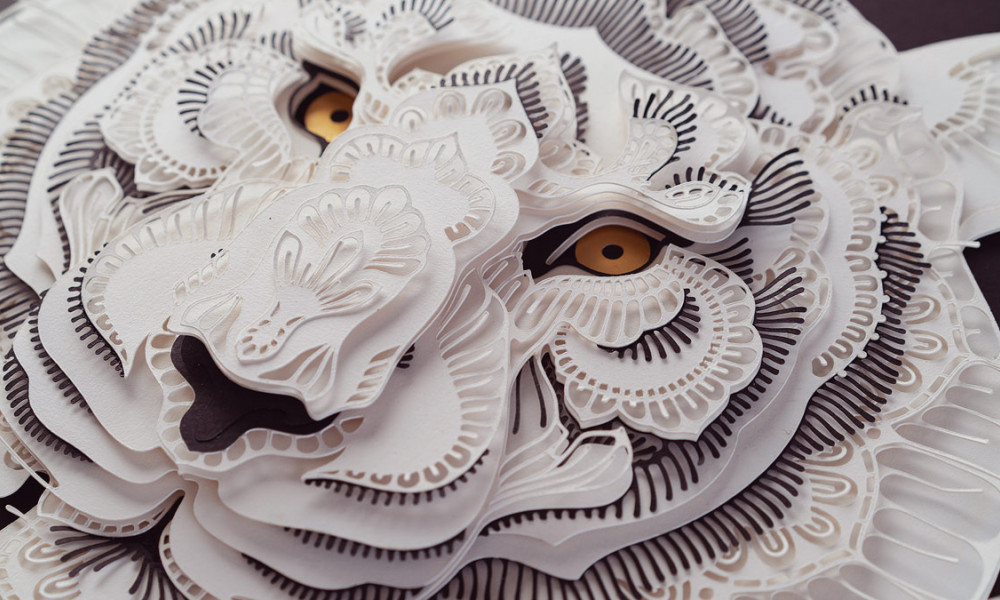 Independent artist originally from the Philippines, Patrick Cabral conquers the world with his unusual artwork. His creations are an innovation that combines the age-old traditions of calligraphy and cutting-edge 3D technologies. His art is a way to change the world for the better, both through aesthetics and through the fulfillment of a social mission.
The path of the modern artist
Patrick Cabral was born in Manila, the capital city of the Philippines. Modern art experts call him a multi-talented creator. Today he is one of the most famous calligraphers in the world.
Professionally, Patrick Cabral is known as a typographer, a versatile designer, a web developer, and an animator.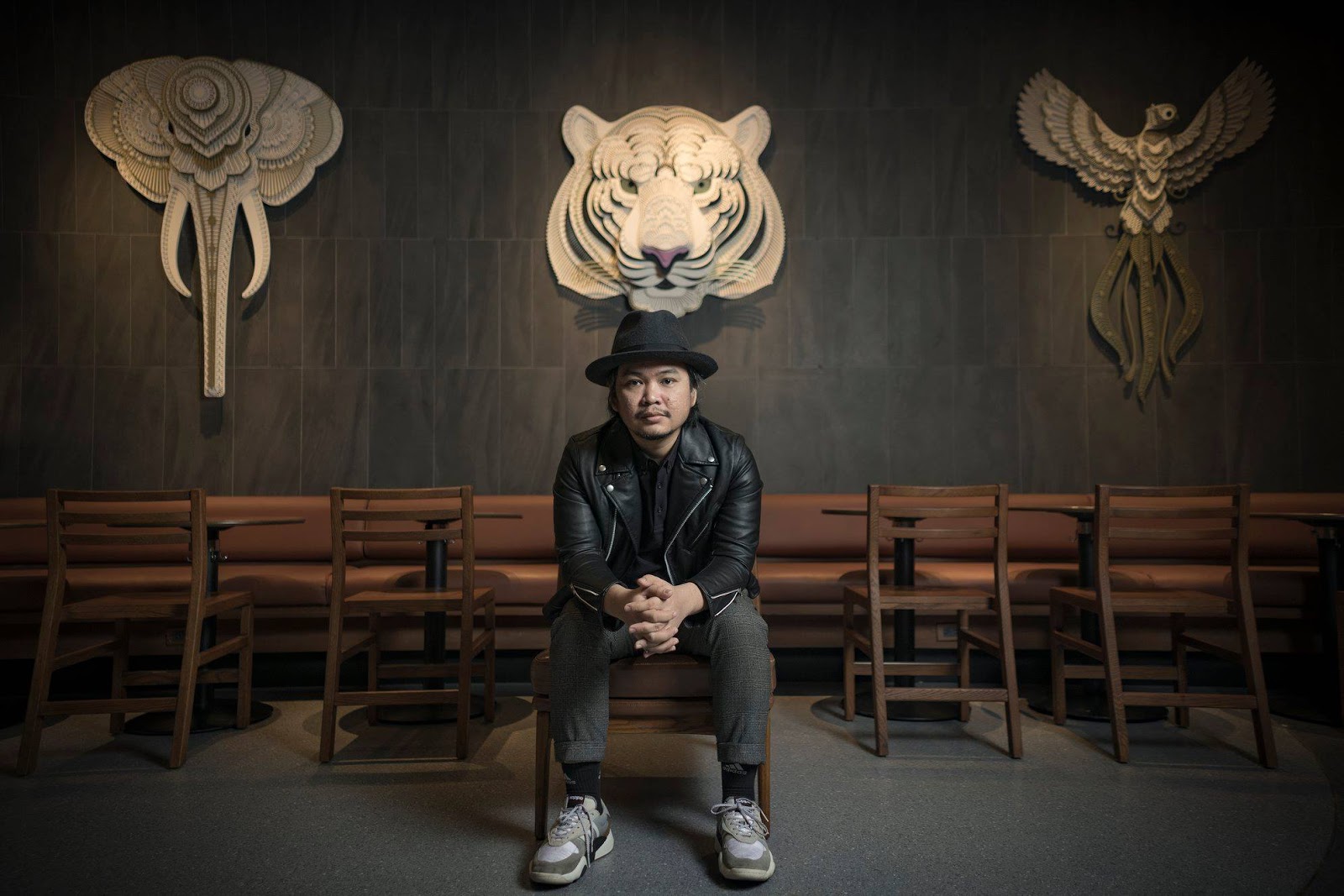 Photo mixofeverything.net
His life path allowed him to embody all his versatile skills and abilities, thus creating a new kind of art, which is on the verge of merging several techniques. Cabral's creations are complex forms of digital design, framed by intricate jewellery calligraphy patterns on art objects made from plain paper. As Patrick says, his art does not have a serious foundation in the form of an academic education - this is more passion and curiosity than theoretical knowledge and mastery of technology.
Since childhood, Patrick manifested creativity. So at the age of 11 he became seriously interested in calligraphy, because of which he received his first job in such young age. It was associated with typography and consisted in writing the names in graduating students' high school diplomas. It would seem ridiculous, funny and insignificant. This was only the first step.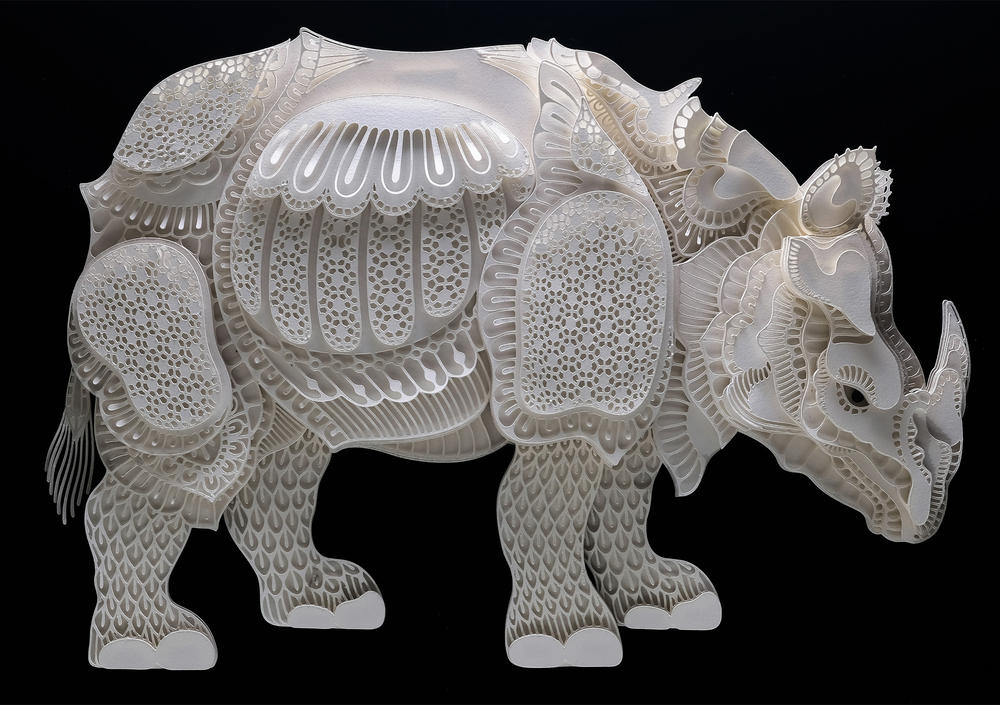 Photo mymodernmet.com
A little later, Patrick began his career as a web developer and animator. It seemed to be quite trivial. However, Cabral almost immediately went up to the world level. First, it was a job for private clients in different countries, such as creating corporate branding, digital advertising or fashion websites. After a few years, Patrick had a real breakthrough in the world of fonts thanks to the collaboration with Jessica Walsh of Sagmeister & Walsh and Graphic Designer Timothy Goodman. Its result was the social experiment "Forty Days of Dating", which was released in 2013 and garnered phenomenal success to its creators. Now, having the fame of a talented typographer and type artist, Cabral began to receive many interesting offers. This, for example, cooperation with Tattly.com (a company that is engaged in the creation of temporary tattoos), Hallmark USA, for which he creates special occasions cards with unique illustrations in various typographic styles, etc. In February 2014 Patrick and his wife created the Pugo mobile app. Within two weeks after launch, it becomes the sales leader in the Apple App Store.
In 2015, along with other well-known Filipino type artists, Cabral developed an exclusive design for Havaianas flip-flops. In 2016, as a recognized master of his craft, he was a speaker of the biggest design conference in Asia, Graphika Manila. In 2017, the world saw the most significant and successful project of Patrick Cabral Endangered Animals. Thanks to it, we can today talk about the art of Patrick Cabral as a phenomenal innovation in the modern world.
Cabral's main project is an animal in a tight corner.
Cabral became world famous after the project from a series of animal images. At first glance, it would seem, nothing original and innovative. Its extraordinary designer technique is amazing. Images of animals performed by Patrick are multi-layered sculptures cut out of paper, created layer by layer, tiny cut by tiny cut. Thus, real art objects get the effect of 3D-animation. Cabral works out every detail manually. All his panels are 40x40 cm.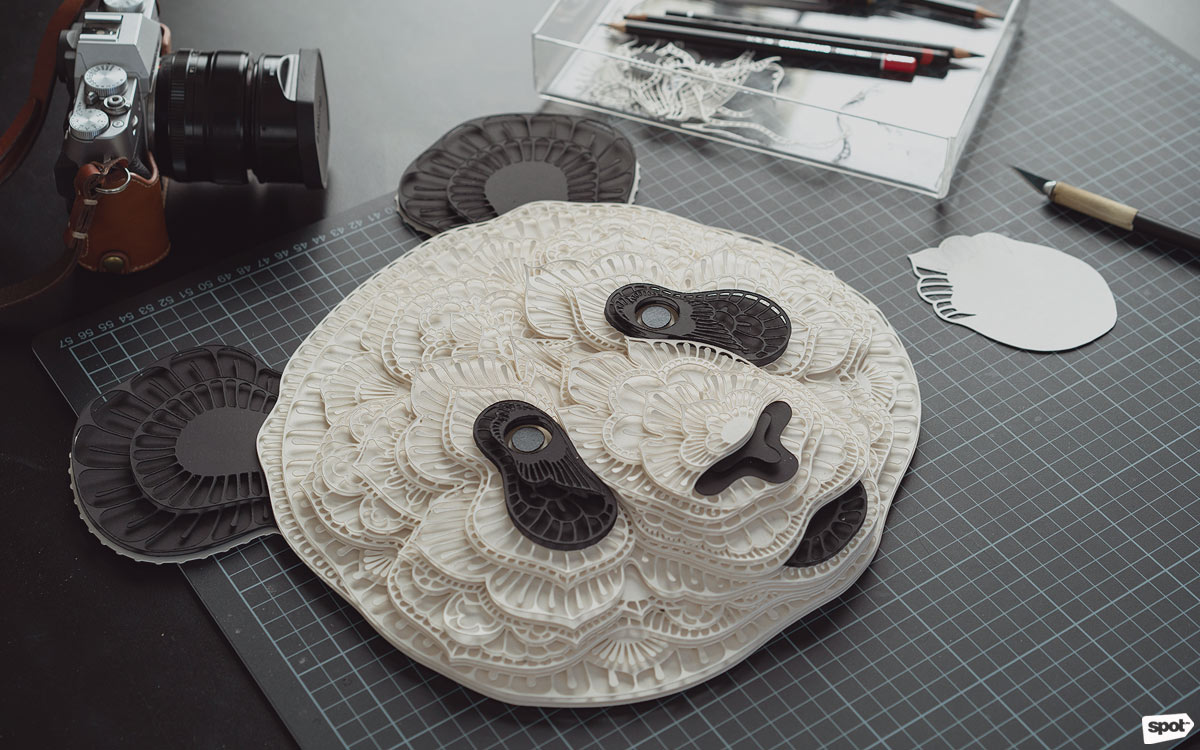 Photo spot.ph
Work of Cabral have much more meaning. The fact is that it depicts only those animals that suffer from the harmful activities of humans and are on the verge of extinction. Pandas, snow leopards, turtles, lizards, rhinos and many other threatened animals... With his art, the young master wants to draw the attention of humankind to the fragility of animals' lives that are strong and beautiful, but so helpless under threat of cruelty, greed and negligence of man.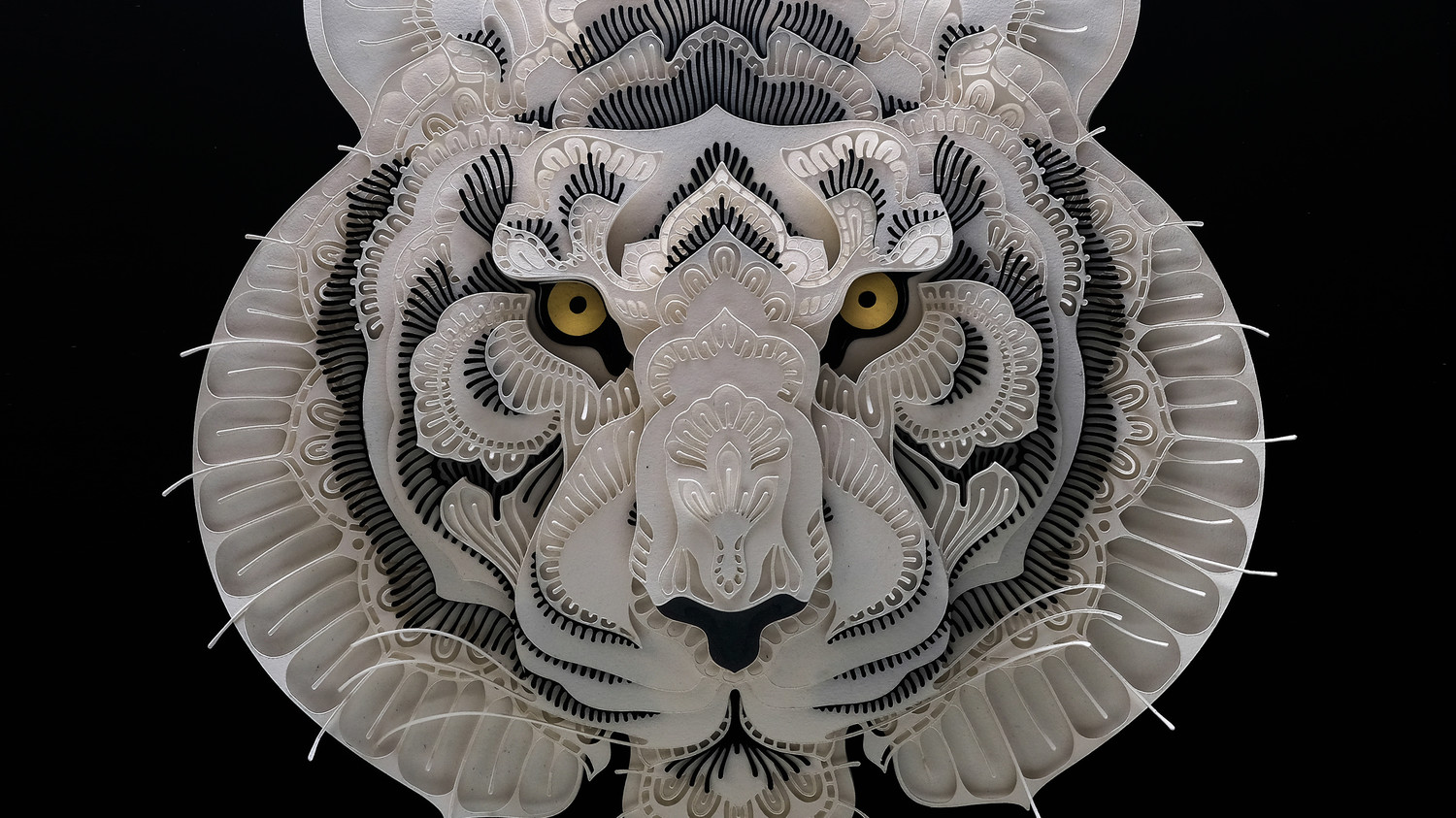 Photo marthastewart.com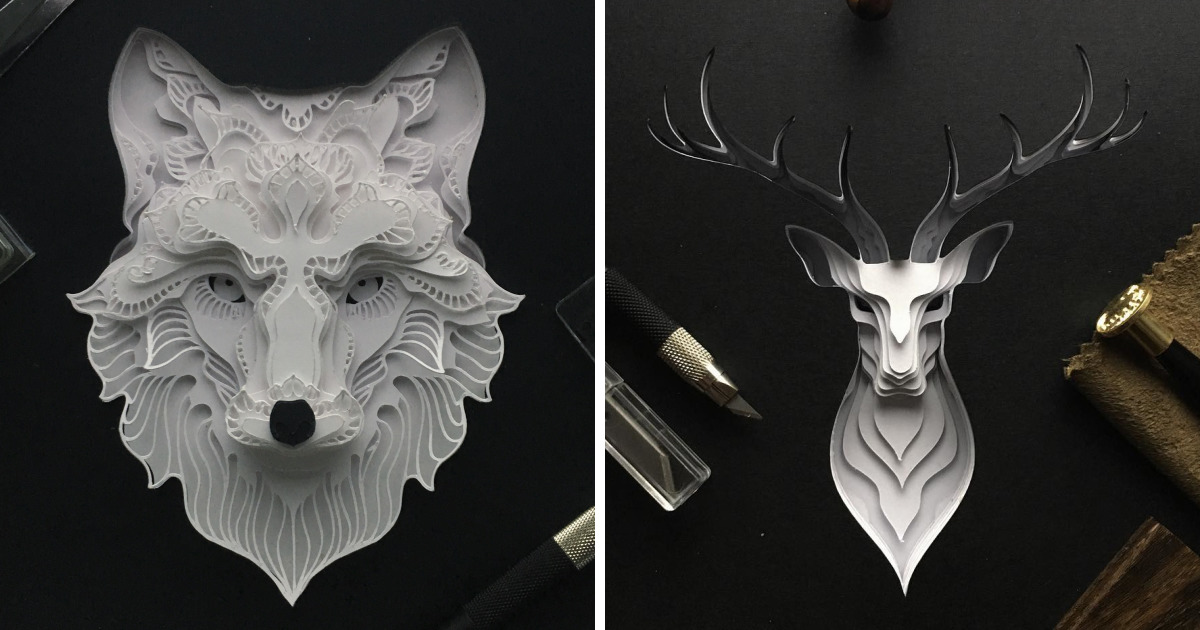 Photo boredpanda.com
As they say, in the real work of art there are no minor details: every detail here is designed to fulfil its role in the achievement of an important socially significant idea. So the sculptures of Cabral are made of thin paper for a reason. This is an artistic metaphor of a master who is demonstrating to the world the fragility of our natural environment. Our whole world is as fragile as a thin sheet of paper, the artist artistically proclaims, and calls: look around - nature needs our care.
Unusual cut paper portraits were first exhibited at the WWF (World Wildlife Fund) charity exhibition. Now - at many international exhibitions, where anyone can buy them. Nowadays purchases are supported via the Internet. Cabral donates half of the proceeds from the sale of each sculpture to WWF in the Philippines, which protects wild animals.
Patrick Cabral: art for everyone
Many people know Patrick Cabral under the nickname on Instagram - Darkgravity. This social network has become an excellent platform for distribution and sale of work. Now, about 55 thousand people have signed up for Darkgravity.
With the help of Instagram and his own website, Patrick tries to hear everyone and embodies art projects with personal and individual aspirations. So, one of its directions is the Instagram-project Names with Story. In it, Patrick asks his subscribers to share with him stories related to their personal names. The artist chooses the most unusual and touching of them - and turns them into beautiful typography. For example, one of his subscribers named Mark told a story about hid terrible diagnosis AIDS. Patrick artistically depicted his name on paper in the symbolism of the fight against this disease.
Cover photo spot.ph