PHOTOproject: Bali: The street of artists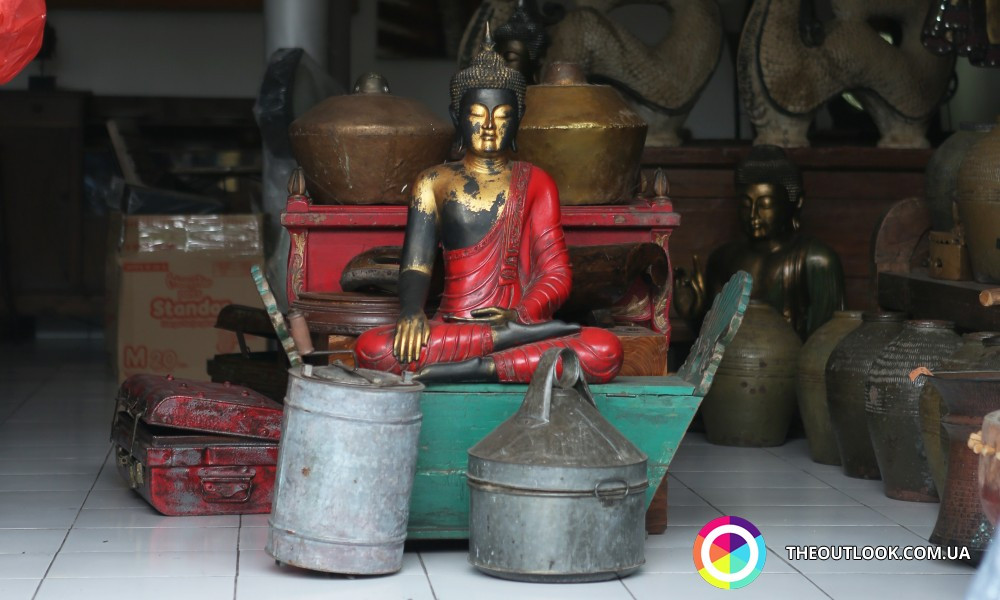 OUTLOOK continues to explore interestingsights of our planet. More recently, our photographers Nikita Panisov and Anna Kravchenko returned from the wonderful city Ubud located in Indonesia. This place, considered as the cultural capital of the state, impresses with many interesting things but most of all - its artist's street ...
So it turned out that since ancient times artists and creators of all suits from all the Indonesian and not only the islands came together in Ubud. According to the legend, the concentration of energy gracious for creativity here simply overflows. Today, their descendants continue to crafty and delight in their products, both tourists and Indonesians.

Ubud which is confidently on the various lists of Asian cities to visit for the average tourist, begins and ends in the center, with many temples, markets and people organizing a sightseeing tour to either the volcanoes or the jungle. Therefore, few people get to the suburbs because local merchants skillfully resell different handmade products, from the "same masters" but the shops and workshops themselves are located sideways, in the middle of the street, Jalan Raya Andong.
When you walk through it and see how the inhabitants of all Indonesia come here literally on trucks buying everything from souvenirs and decor items to unique furniture. You may have a feeling that you are in IKEA just everything is in open air. Almost every buyer goes to his "own" wizard, whom his ancestors could have redeemed a few centuries ago. Prices are three to four times lower than in the city center so when you get here, tourists forget about the small size of luggage on airplanes or the cost of transportation of "extra" pounds and they are doing shopping even better than the locals.
The atmosphere in the street itself can not be better encouraged by a measured contemplation and a calm choice: nobody touches anything and anyone does not call to go on a trip or practice yoga, a few people speak English and nobody screams such a phrase: "Buy from me". Artists are primarily focused on crafts, they say little about the trade, and only in essence and without unnecessary emotions.
So, we would like to present our photo gallery to you and who knows maybe you will find through the screen even through the screen, you will find a product of your dreams that will definitely convince you to spend the next vacation in Bali!