Taxi in New York Style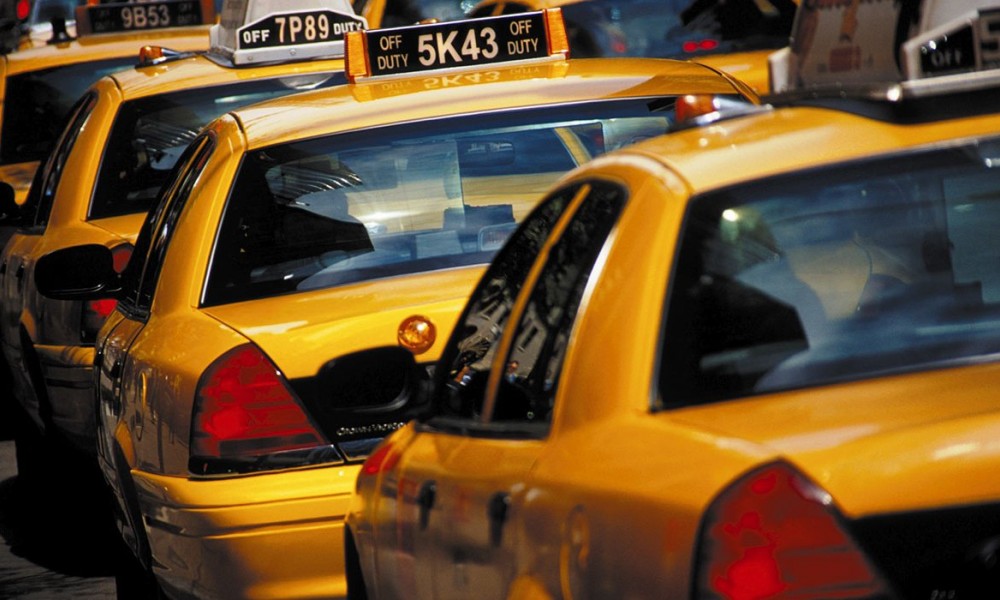 Next 'character' of our cycle about symbolic means of public transport is yellow cab of New York. It is impossible to imagine the Big Apple and especially its centre, Manhattan, without those bright and incredibly handy cars. Seemingly, there are more "checkers" than people.
Centuries-old Business
Speaking generally about taxi in New York, it is a typical American story of how chaotic and not too exquisite business turned not only into a profitable but also into a pretty respectable one over the years. First drivers with cars offering services of transporting a passenger from point A to point B emerged in the city in early 20th century. Back in the day no one thought of painting cars in the same tint – streets and roads were a rave of color and anyone could transport people. There were numerous criminal characters among drivers who used to rob their passengers using their "job" as a cover. There was abundance of companies and services and one day in 1907 owner of one of them, John D. Hertz read in a fancy magazine that yellow is the most noticeable color for human perception. In order to raise incomes, not only he painted all of his cars, he even changed the title of his business to Yellow Cab Company.
It may have been about the color or, may be, stars aligned that way, but Hertz has in fact become rich and his lead was followed by many entrepreneurs and taxi drivers therefore as soon as in 1930s – 1940s cars of other colors looked like black sheep. City authorities paid attention to the fact and in 1967 they issued an order: all carriers who operate in the city centre were to paint their cars yellow because New York had to look stylish and roads – harmonized. This way municipality took an iron grip of what seemed to be the most beyond-control business to make an exemplary one out of it.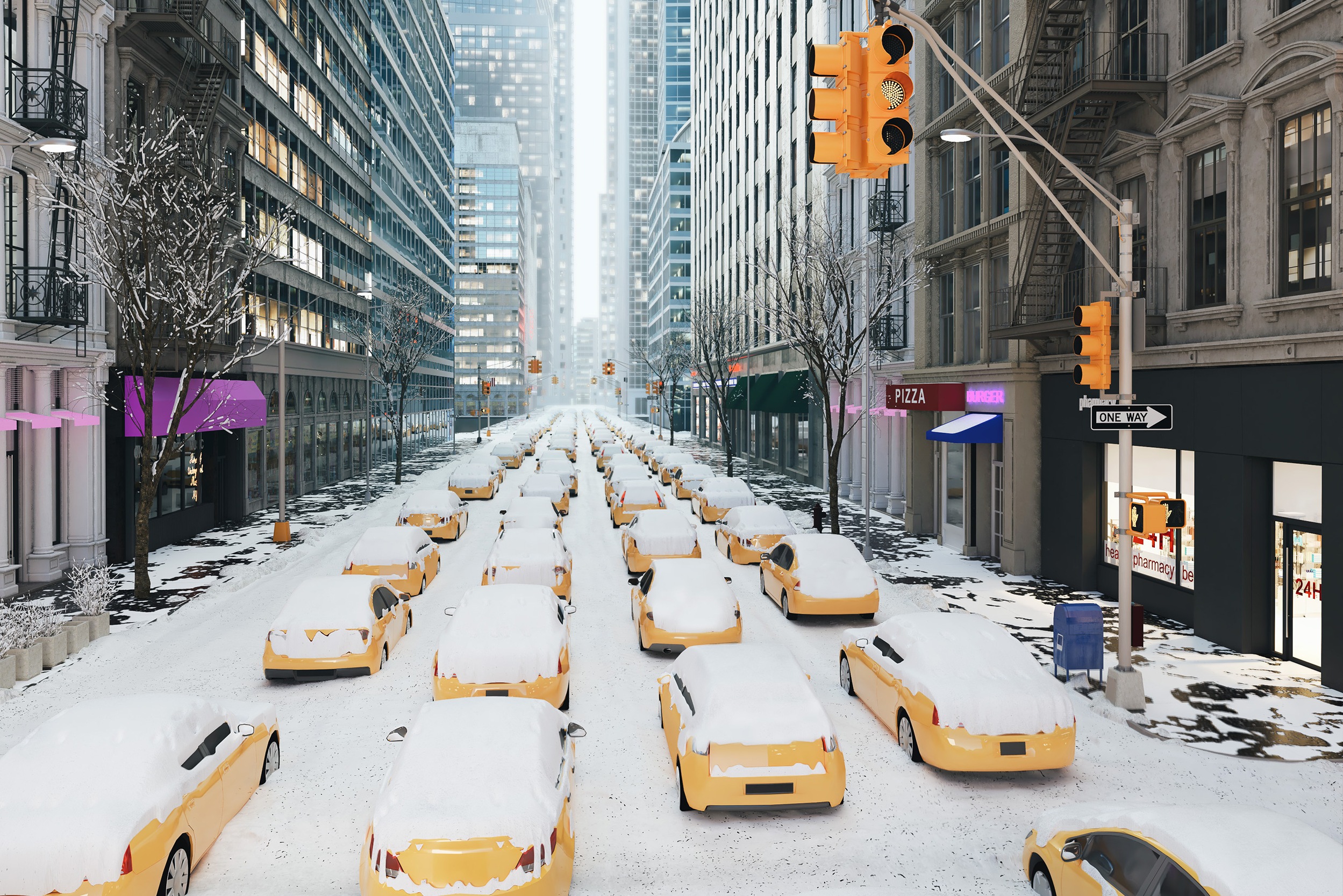 Photo urlaubstracker.de
Million Dollar Taxi
Yellow isn't just for brightness and order but also for an exclusive right to transport carry people and pick up those hitching a ride at a curb of Manhattan. Currently this car color means license backed with a special medallion on either a motor hood or a window. By now city authorities have issued carriers about 13 thousand medallions. Other taxi drivers are either illegal and police fights them actively, or these are services that only have an opportunity to come on call or pick up people in suburbs.
Read also: This is a real service! Japanese taxi
These days it takes a throw of about a million dollars to make it into the list of chosen ones and become an owner of a medallion, that one can use not only personally but also lend or resell. Such an investments in the United States is considered alongside putting money into securities because licenses get more and more expensive each day – the city doesn't issue them anymore due to the fact that there are enough taxis already which means that the business is beneficial. Remarkably, 30-40 years ago those medallions cost merely 200-500 dollars and people who had invested money in them thinking "for a rainy day, should something happen – I'll go to be a taxi driver", became millionaires unexpectedly.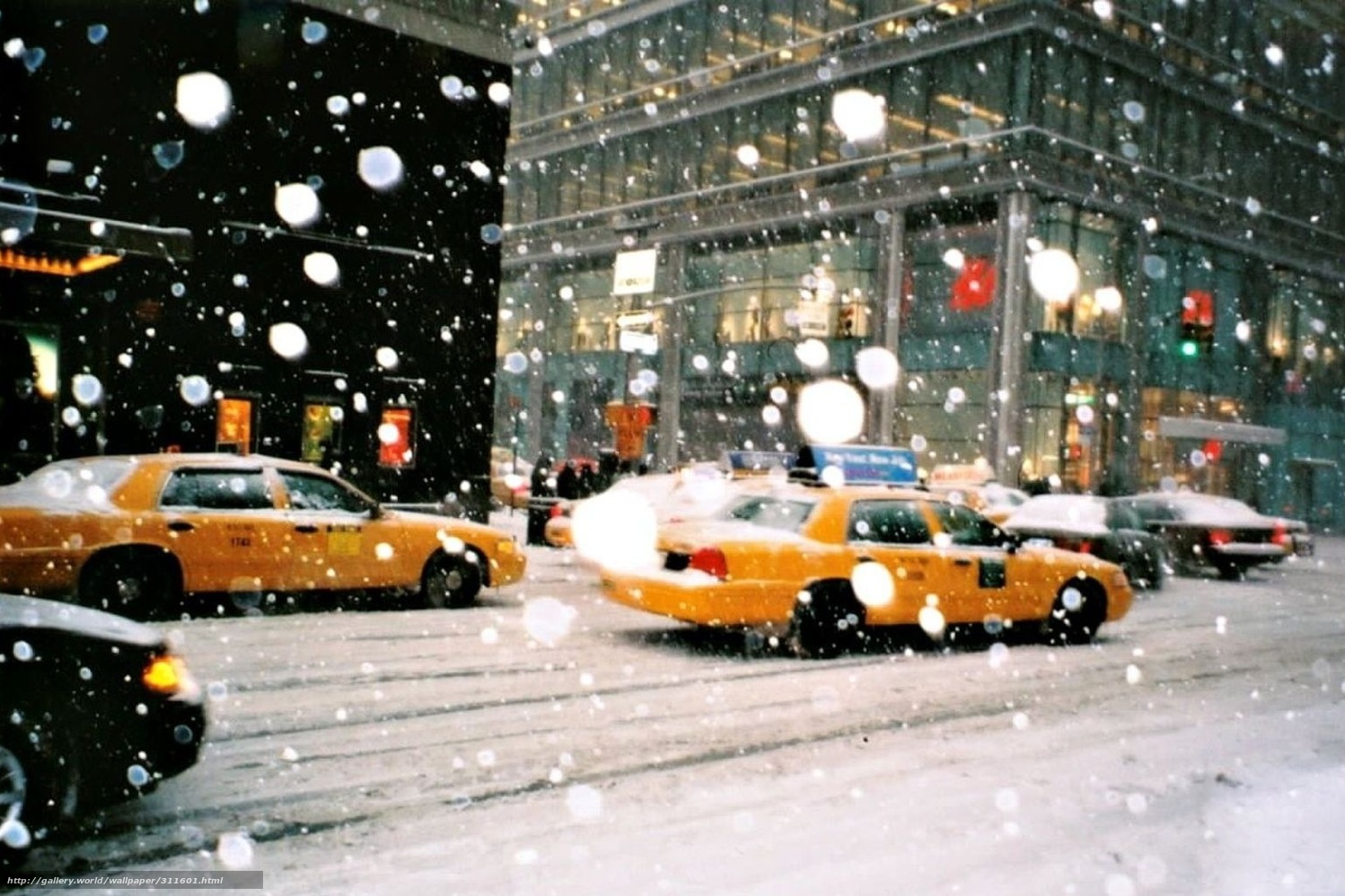 Photo gallery.world
This is exactly why 85% of cab drivers are hired employees who dream of saving enough for an own medallion. But even in order to simply drive one would have to put in quite some efforts: a driver has to go through two serious exams – in knowing the city and in English. To give a bribe or avoid them in any way is simply impossible because both municipality and employers (license holders) strictly check and control their employees. Best of them stay with their positions for decades and enjoy esteem and respect.
On the inside
Though all vehicles are of the same color, but models differ. Authorities of New York compiled a list of cars recommended for taxi work. There are only 16 of them: Toyota, Nissan and Ford are spread most however one can come across a Lexus or a Mercedes. Municipality asks owners of cars and medallions to opt for "green" types by softening taxation; still, there are few environmentally friendly "checkers", no more than 10% of total amount.
As to drivers, only 5% of them are Americans. Vast majority are foreigners, among them there are mainly are Pakistani, Mexicans, Hindu and Chinese. Curiously, in 1990s there was strangle of former Soviet Union citizens however they gradually moved to executive positions and now there are few of them among drivers. All in all representatives of 175 countries of the world circulate as drivers in the streets of the Big Apple.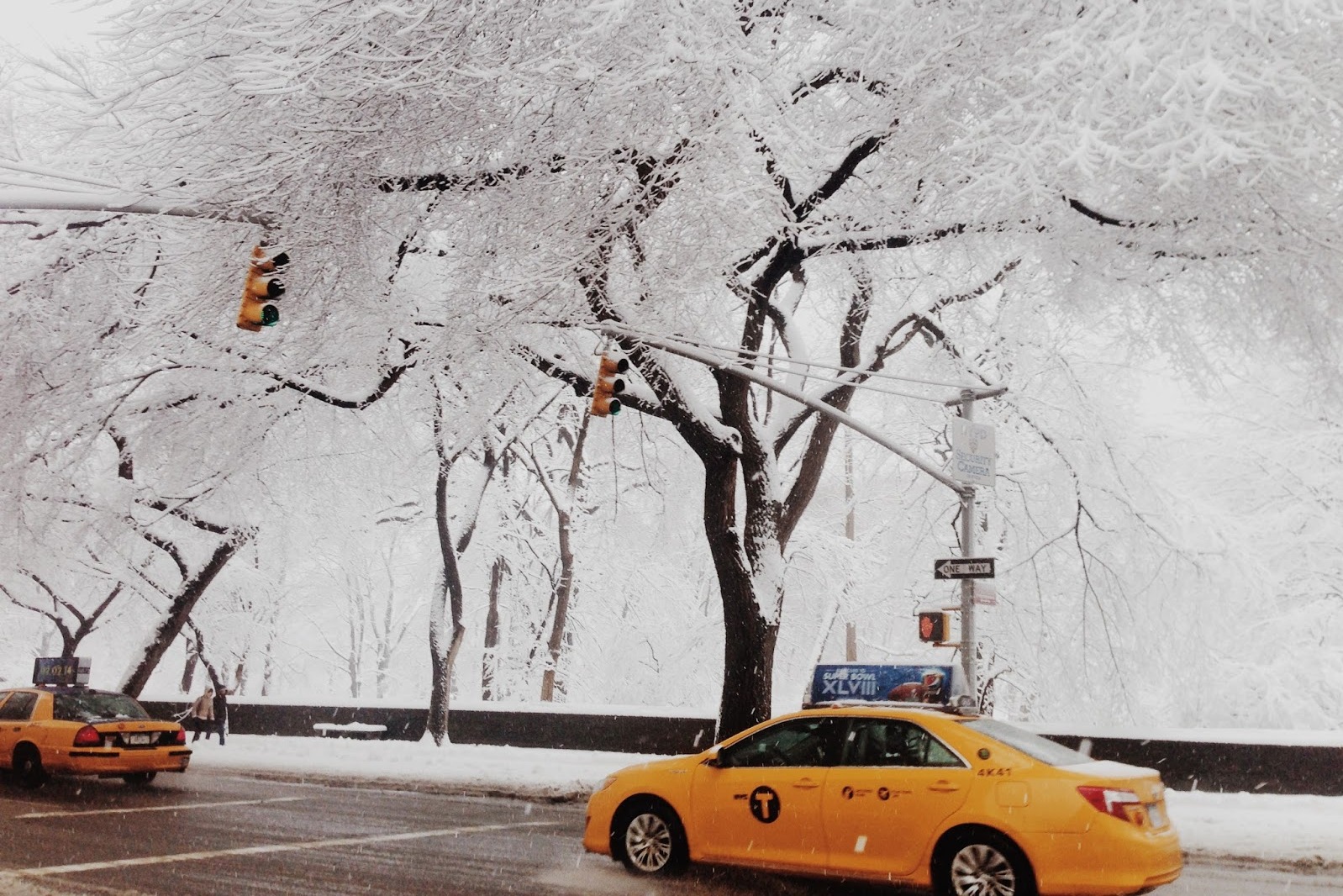 Photo brandonremler.blogspot.com
Taxi in New York is no luxury, more to the contrary: it is as nearly as the most democratic means of transport. Statistics show that pretty much every trip is short enough and their cost doesn't exceed 20-25 dollars. Should it be a ride for three or four, it is approximately equal to a subway trip. This means that using a cab is cheaper than to keep own car – parkings in the city are very expensive: citizens are urged to use public transport.
Averagely over an 8-hour shift a car earns 400-600 dollars plus high tips for its driver because not to leave over 20-25% of the amount means to expose yourself as a cheapskate. Taking into account the fact that most often a car is in operation round-the-clock, owners of medallions earn big money from this business and pay their employees well. At that clients are content, too – nobody screws with them, rates are fixed and kilometers/money ratio is reflected on a screen inside a car in real-time mode so drivers simply have no chance to charge an arm and a leg. By the way, one can pay both cash and with a card – all cabs are equipped with terminals.
Read also: Venetian type of taxi: gondolas

Over the last years alternative services like Uber or Boro Taxi began emerging, they have a right to pick up passengers from streets in suburbs. But no matter how many of those emerge, yellow cars will remain the symbol of the city – the ones that meet you at the airport and don't leave sight even for a second. They are an integral part of the most chaotic but, as many people think, also the most beautiful metropolis on Earth.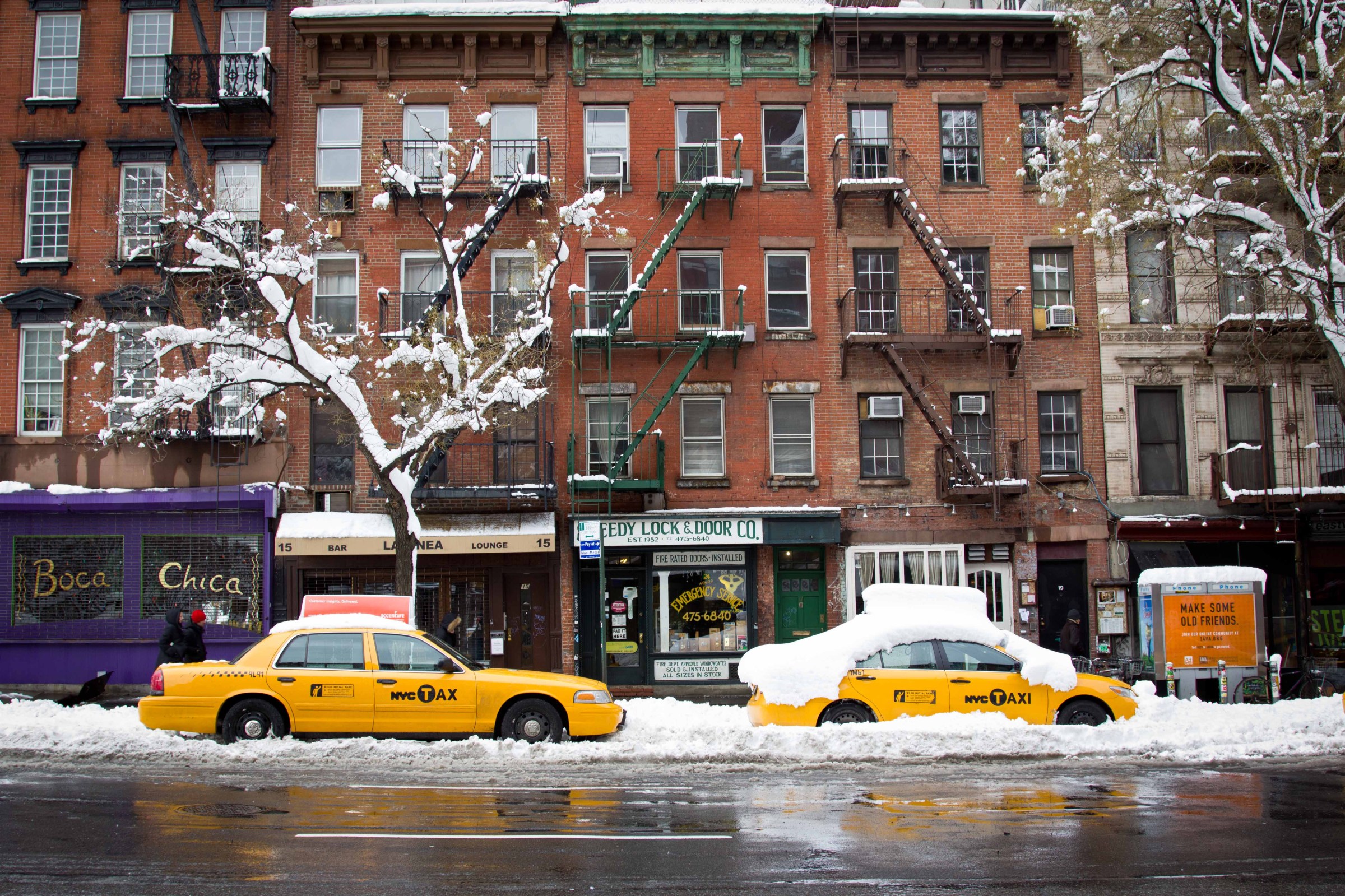 Photo elevtrtrax.com
Interestingfacts:
To fight fake medallions police paint own cars yellow, put on checkers and crisscross the city looking for illegals.

Each cab in New York is equipped with a special button, upon it being pressed special lights come on to let people around know that the driver is in emergency situation and needs help. Also, for security reasons, bulletproof window is installed between back and front seats.

It happens that a driver smokes while carrying passengers. Americans know that this is not allowed so, should a driver fume, one can get to a destination point and leave without paying.
All in all there are about 50 thousand drivers in the city, approximately 3 per 1 medallion.

In one year yellow cabs carry at least 250 million people.
Cover photo theholidayninja.com