A Country that knows how to make you like it: Armenia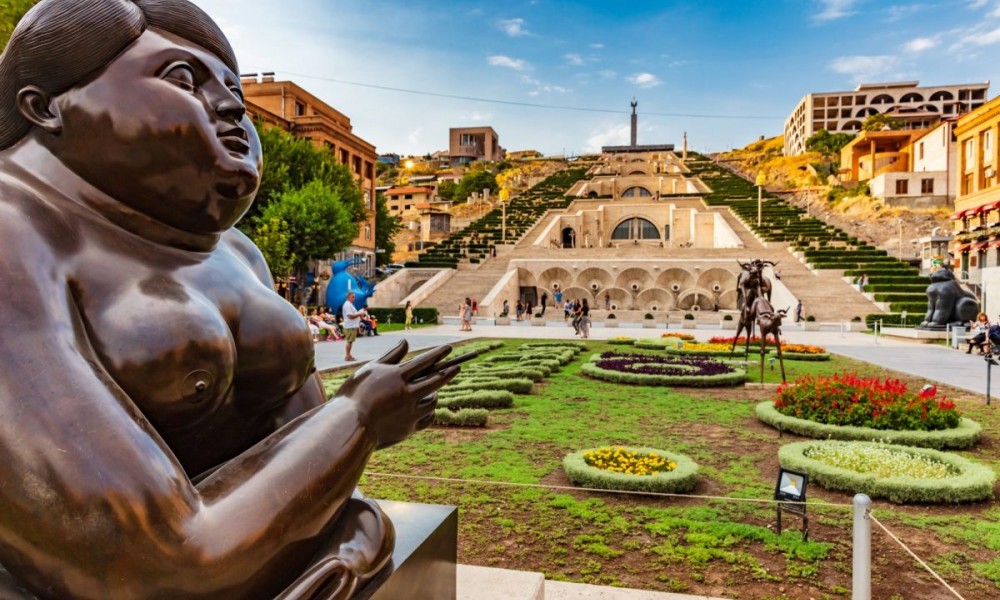 I was heading to this Caucasian state all by myself to completely strange people. Prior to the trip all my friends and relatives warned me more than a dozen times about harsh temper of the hillmen and painted a vivid picture of what kind of difficulties were expecting me, a young woman travelling alone.
When already on board the plane I thought about storming out off it before it is too late and forget all my plans concerning Ararat and Sevan. Then I calmed down when I saw how tenderly and gently one big Armenian family was taking care of a little boy in the plane cabin. It felt very cozy so I relaxed.
What catches the eye?
Streets of Yerevan are crowded. Calm and relaxed citizens of the capital walk around, sit in cafés, play backgammon, drink tea and talk loudly on their cell phones. Cellular companies have recently lowered the prices to make communications affordable. So people only start enjoying opportunities of cheap talks.
Read also: If you have 10 dollars and you are in Yerevan
Before going to any café, you morally prepare yourself to the fact that coffee in Armenia isn't too strong but it is awfully sweet. It is cooked with sugar right away. So you should warn a waiter on your preferences.
However herbal teas are impeccable. Products for them are collected in mountains and on sunny valleys of the Caucasus. Locals are sure that they are going to win the world soon by having everyone drink brews they make. So they actively took to developing the industry. The most popular mixture is thyme, mint and lime flowers.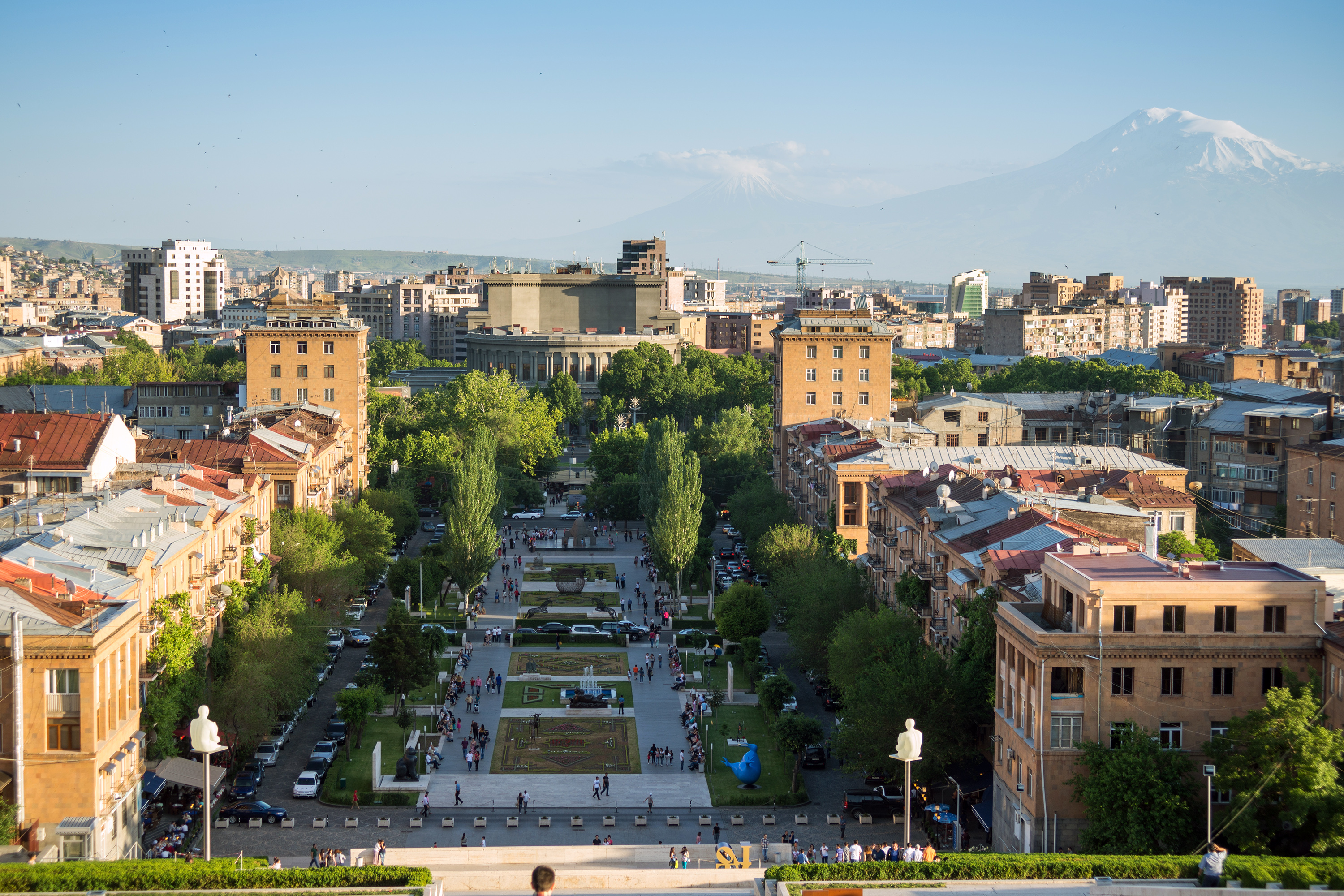 Photo elevation.maplogs.com
Yerevanians like fashion. Sometimes it even makes them lose a clear head. Hair sprays, gels and beehives… Over here nothing is alien even for the rougher sex. Favorite shoe colors of guys are red and white. Armenian women prefer heels. As a rule young people are clad thinly. Even when it's freezing, they are dressed in short jackets, summer trousers and T-shirts with girls wearing thin dresses and covering their blue noses with their hands. Men use perfumes heavily so when passing by another male Yerevanian one can be trapped in a sillage of long-lasting woody scent. Elder women prefer black. They explain such a leaning towards a color with numerous wars that over many years took a relative from almost every family.
Read also: What do they eat: Armenia
Armenians are open, emotional and communicative. However they are in no rush to invite a new acquaintance home. Slightly cautiously they try paces in a talk, look into the eyes trying to figure out with what intentions a guest arrived; and should they feel safe they offer coffee or nosey herbal tea with chocolate sweets: everything to sweeten and nurse a newcomer.
What to capture?
Almost entire historic part of the capital is made from pink tuff. Therefore Yerevan looks sweet and appetizing as a flower on top of a cake.
I was having long walks along its streets. Countless monuments: cast of bronze and concrete or made of scrap metal are caringly surrounded with colorful flowerbeds, fountains, public gardens, greengroceries and press kiosks. Cones of churches, semicircular eastern-style arcs and ornate patterns of windows and walkways are all there.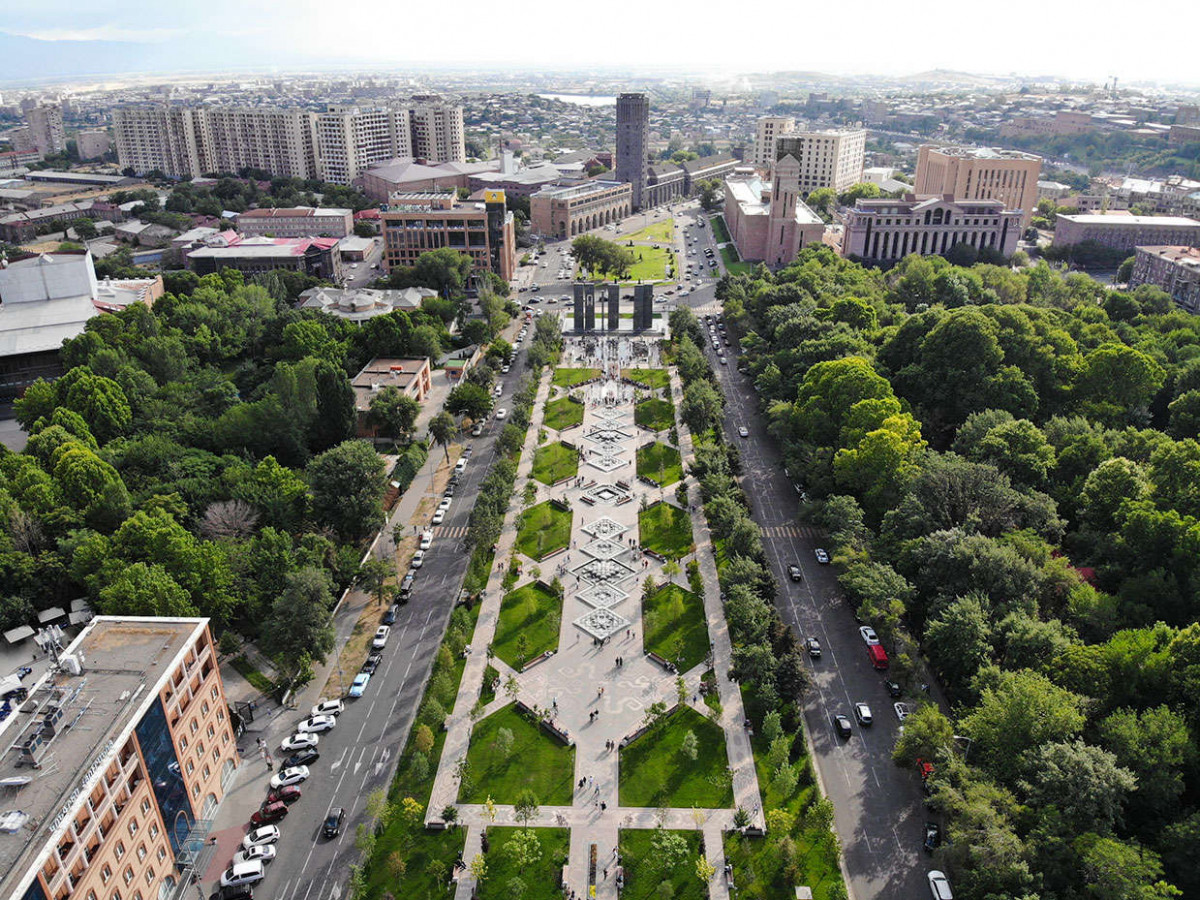 Photo armenia-tour.com
In the heart of the city, on Republic Square, City Fountain dances in tune with melodies by Khachaturian. Flocks of tourists come to have a look at it.
Many of them speak Farsi. Persians are common visitors here and they bring stable yields to local tourism business. Here, to the north of their own country, they can relax a bit, have some wine, women can take off kerchiefs they must have in Iran and 'taste life at ease'.
Should the fountain fail to be refreshing enough, it is worth recalling Sevan Lake – it is cool there even in summer. It is the only large water basin in Armenia that is at the same time the country's main storage reservoir. It is located on the height of 1900 meters above sea level, 28 rivers flow in it but only one flows out. Its banks used to be covered in dense forest – beech and oak.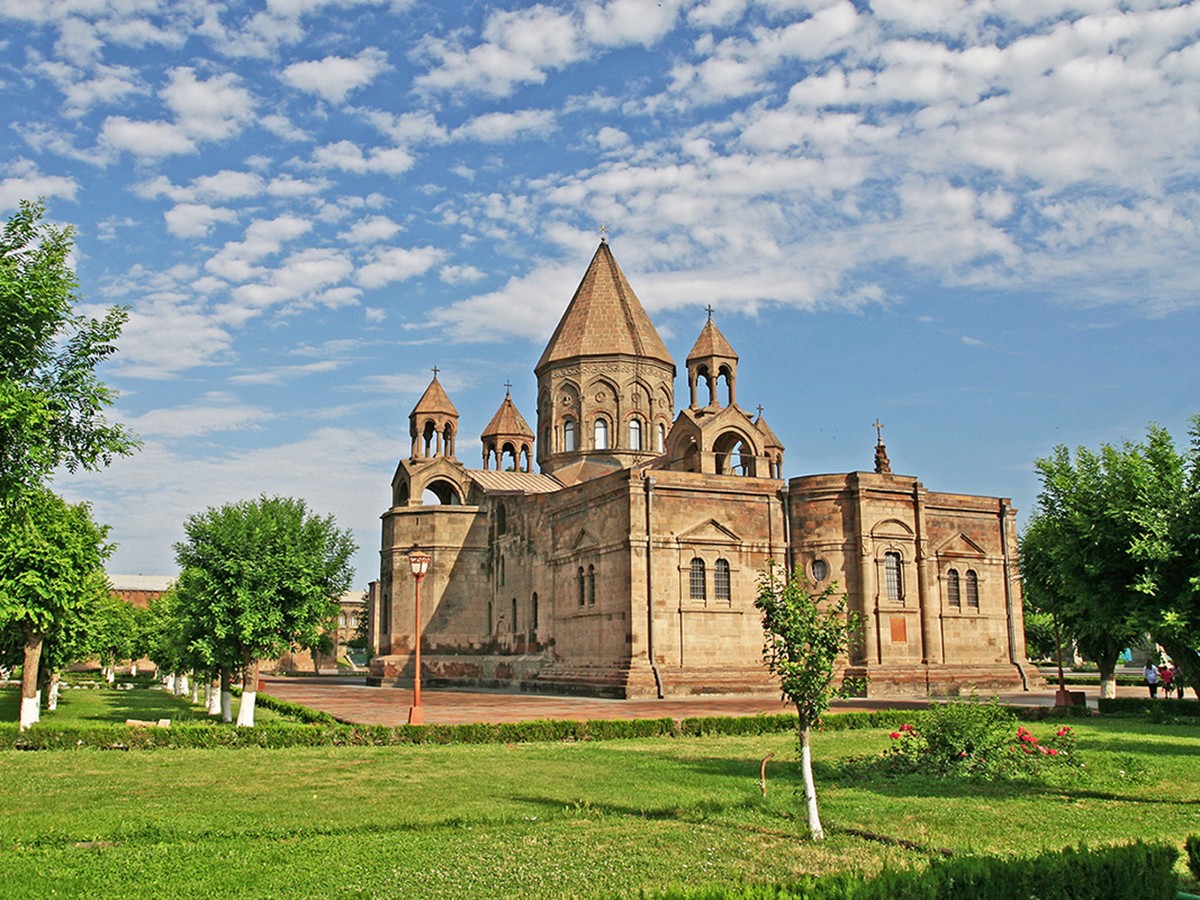 Photo tufenkianheritage.com
Nowadays there are almost no trees but still, as they have done before, partridges, roody shelducks, quacks and gulls come here and in periods of migration pelicans, flamingos, swans and gannets have rest on the lake.
It was there where I met Spartacus. Former art teacher has been painting Sevan for ten years already. He comes in the morning, puts thermos with tea nearby and watches water till late in the evening. Day after day goes likes this. He says he's already created thousands of wonderful views but still didn't lose interest and remains in love with this slick just as much.
An eighty-year-old Arman comes to share tea with the painter. He, too, loves the lake and spends all day long near it. Former conservatoire graduate, nice and smiling old man sings for the visitors in several languages without asking for money in return. He is sure that bringing people joy is his vocation and the better he is to people, the more years Creator will give him.
What to learn?
The hillmen are hard-working. Every piece of land that can be of use is plowed and seeded. Rural men have rough and wind-chapped hands. From morning till night they endeavor to extract maximum out of stony land. For some it has become the only supporter. Old men's pensions aren't large and young people in small towns spend years with no job. But they are all sure it is only temporarily.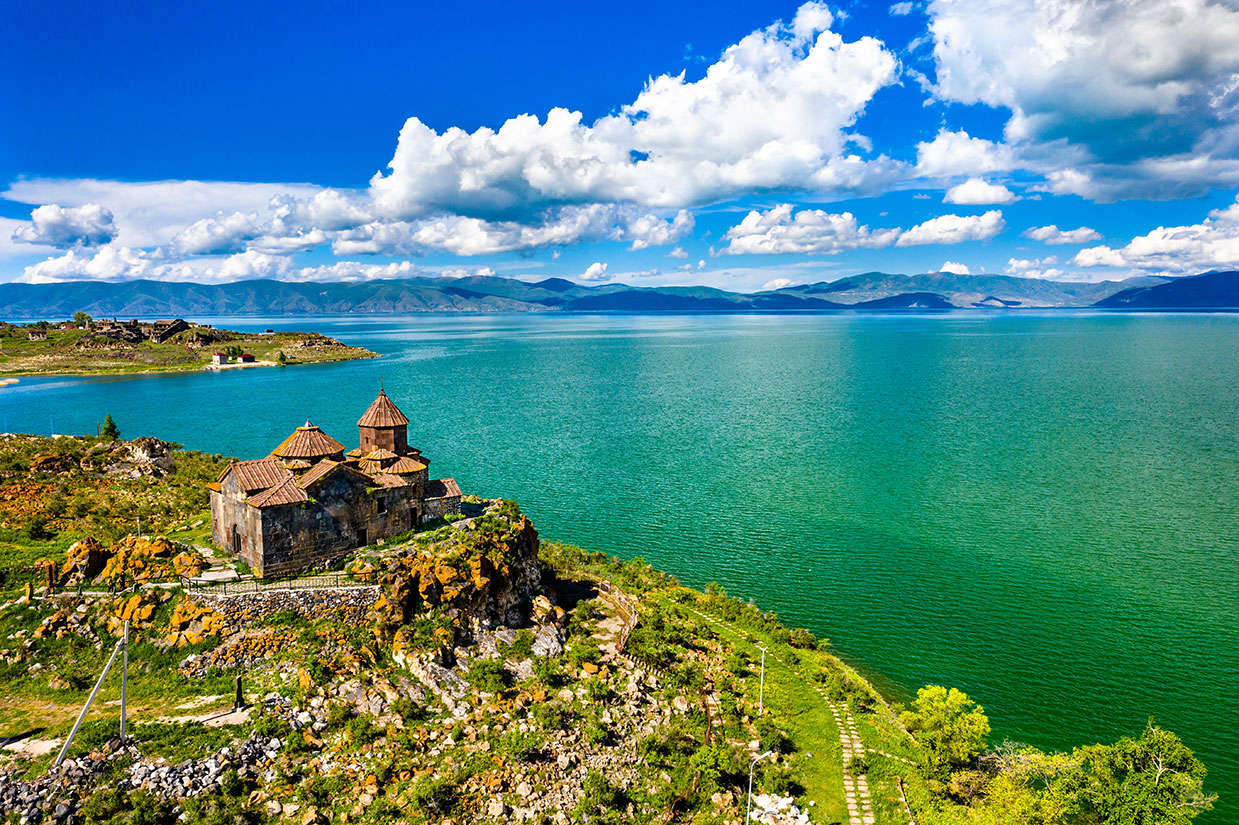 Photo armenia-tour.com
To give a helping hand to 'your own' is a good tradition. Great deal of the nation's representatives live abroad and only three million – in the land of ancestors. Every Armenian, more or less standing on his own feet, believes it to be his duty to help his native state. Not long ago local schools asked for support. They needed desks, boards and repair. Ultimately, in six months period, citizens who live abroad sent over three million dollars for reconstruction of educational institutions. Many donated anonymously not seeking as little as a simple 'Thank you'. Inspired with such generosity of fellow countrymen they started collecting money for hospitals, kindergartens, museums and orphanages in Yerevan. However Armenians don't think they are good-hearted, they simply know they are bound to change the situation in their homeland for the better and they should do it together, like one big family.
To be continued...
Cover photo horizonguides.com/