Fiji: A Trip To Romantics – Descendants Of Cannibals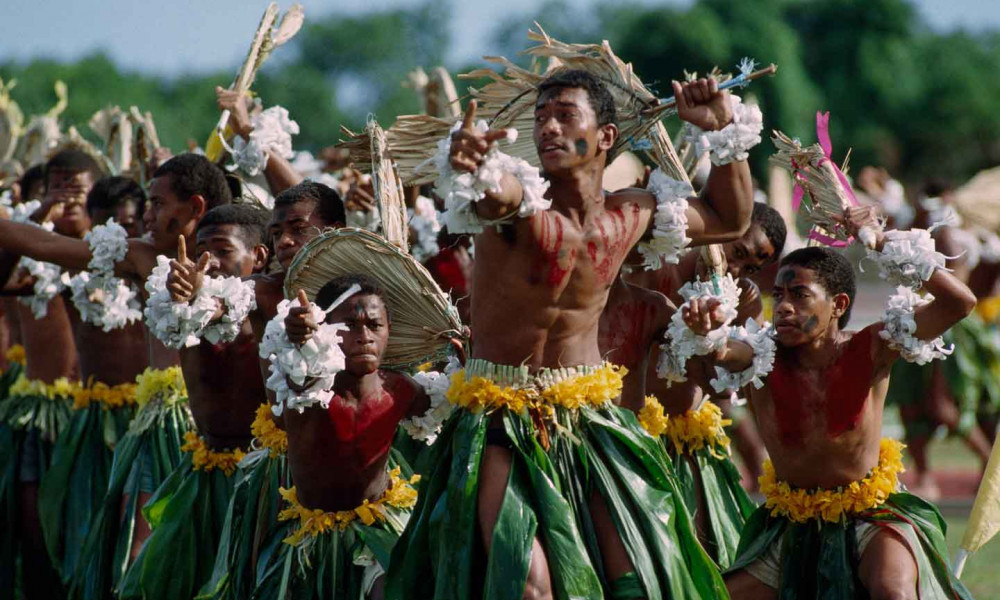 Hospitality of locals – that's what strikes right off the bat at Fiji, especially taking into account that they all are offspring of cannibals. Luckily, cooking delights of human meat has been out of practice for several centuries. However, they are not at all above dishes made of, say, fried bat, and are willing to share recipes with tourists.
When embarking on a journey to one of 300 islands of the archipelago, be ready…
…For Bloody Culinary Past
Fijians do not conceal certain facts from their history and traditions that, fortunately, were left behind long ago. The fact that own relative several centuries ago could have been consuming sandwiches made of humans is realized by every citizen… Ancient dialects still keep phrases like "as tasty as human flesh"… Besides, visitors of the islands can even go to see a tomb of a famous cannibal of 19th century – chief Ratu Udre Udre, who managed to have a snack of almost a thousand of his like (mostly captured enemies).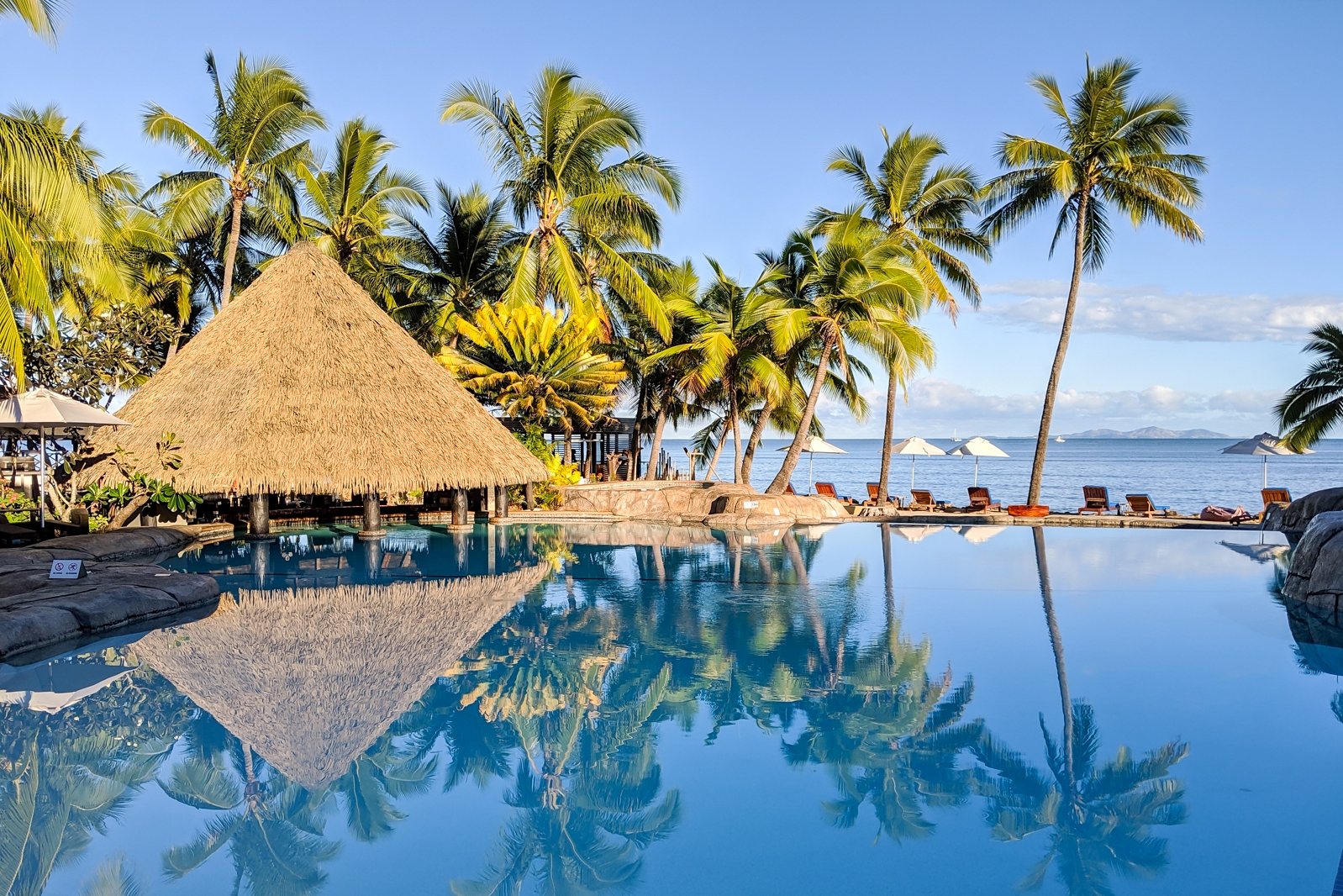 Photo lifestyleasia.com
Shoe of a British missionary, Thomas Baker, (last victim eaten in 1867), who suffered due to non-acquaintance and incaution, is displayed at National Fiji Museum. He pulled a comb out of the chief's head which was considered a felony crime; he was to be served with garnish as a requital… However, almost a century and a half later offspring of the tribe made apologies to Bakers great-great-grandson when they decided that because of their ancestors' atrocities there was a curse upon them all so they had to repent.
…For Romantic Beach Present
Liberation from scary traditions brought to Fiji a blistering inflow of those looking for 'missions' of heaven on Earth. Its basis was laid by nature itself in the shape of sandy coasts, azure lagoons and coral reefs. For guests' comfortable stay, thank to authorities, blessings of civilization landed on every island. Hotels began flinging their doors open for travelers, majority of them being couples in love. Many people ran through a scenario of a wedding ceremony with the vast of ocean instead of Civil Registry Office's walls, warm sand instead of floor, clear sky instead of ceiling and coconut cocktails instead of champagne in their heads. And, sure enough, a downright "No!" to the Wedding March! Wash of waves and chant of tropical birds is the best musical accompaniment. In as nearly as every hotel there is a separate item in the list of services: 'holding ceremonies'.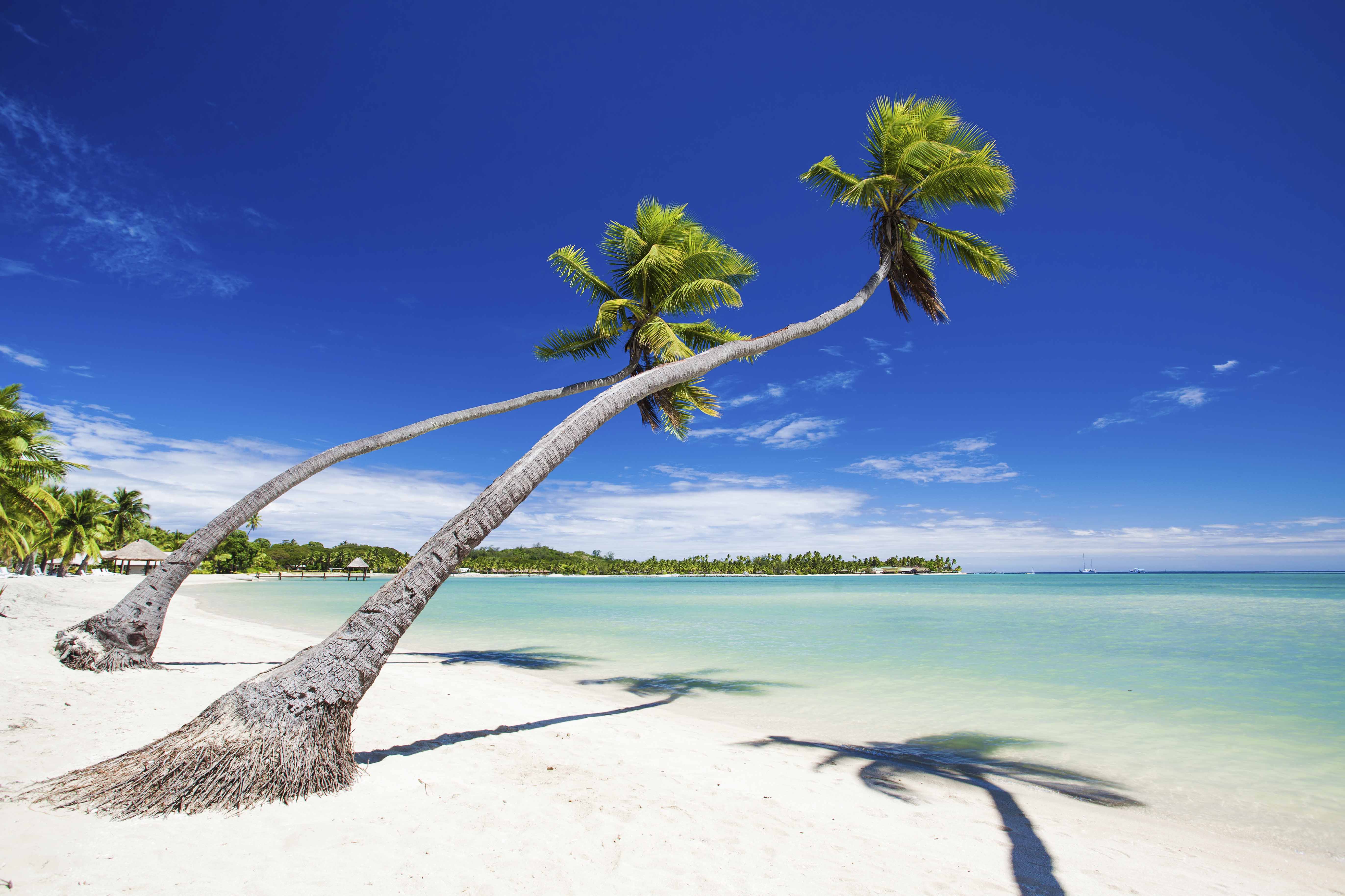 Photo blog.hihostels.com
…To Meet Modern Cuisine
Should you spot a weird yet tempting name in a menu of a bar or a restaurant, hold off on snapping fingers calling a waiter to make your order. You'd better figure out components first and make sure your perception is able to properly react to a dish like a boiled bat, grilled small marine worms or raw fish with coconut cream… For those who prefer something plainer there is a "gyro" made of banana leaves with seafood or local vegetables wrapped in them.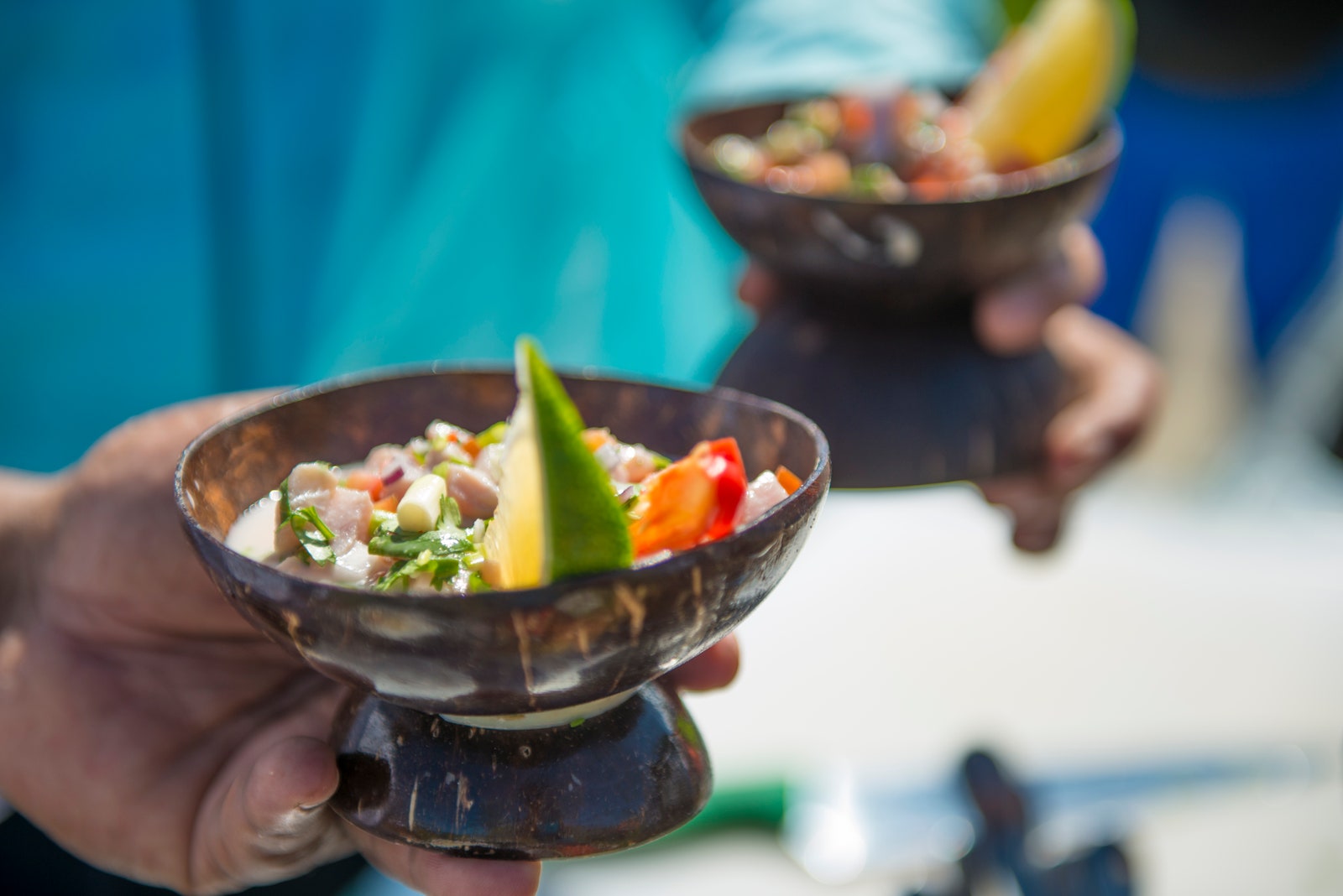 Photo cntraveler.com
…For Impressive Fiery Entertainments
Affection towards ancient practices of walking on red-hot stones never cooled down. Fijians believe that once one of the gods awarded a courageous warrior, their predecessor, with the ability to walk barefoot on fire and as a symbol of their genealogy confirmation, some still perform the rite. And while such actions had ceremonial meaning before, nowadays interest of excited tourists is stirred up in such a manner.
An entertainment in the form of a trip to Taveuni Island is considered less shocking to one's eye but equally impressive to one's mind. Almost entire territory of the archipelago is situated along 180th meridian and thank to it they live in universal timing conditions. But International Date Line goes through Taveuni. By crossing it not only one can be instantly transported from the Eastern Hemisphere to the Western one and back again, but also travel in time and change "today" for "tomorrow". And should you get there on a New Year's night, you can make a wish twice!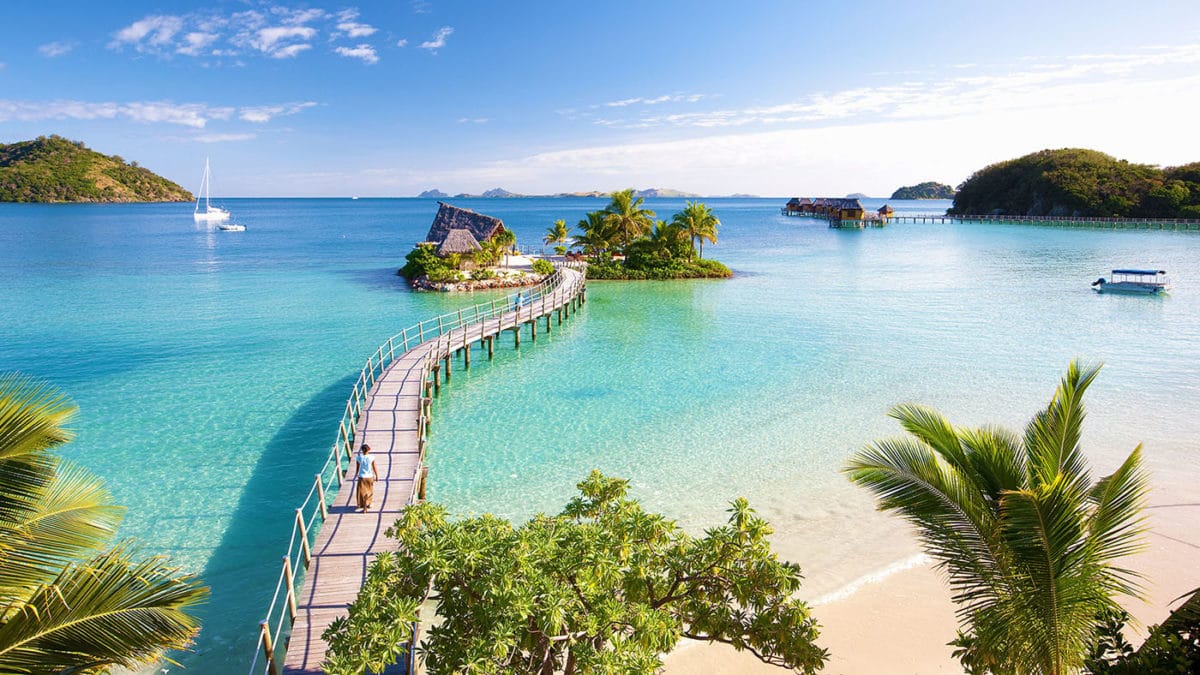 Photo thecrazytourist.com
Read also: Beautiful tribes of Africa
…For Specific Communication with Locals
If you decide to pry yourself away from lounge chairs and delights tasting to go on a tour to villages hidden in tropical forests, stock up on sun protection creams because hats and glasses won't help. And scorching sun is not the main reason for it – it is prohibition to wear these accessories unless, of course, you are a tribe's chief… They are the only ones who are allowed to put on such items. No, nobody will eat you for that, but it will hardly be pleasant to catch sinister glances of locals on you.
Should you have the honor of being invited as a guest of Fijians, say, for dinner, buy some kind of present for hosts. While they are very hospitable and attentive, they demand the same attitude towards themselves.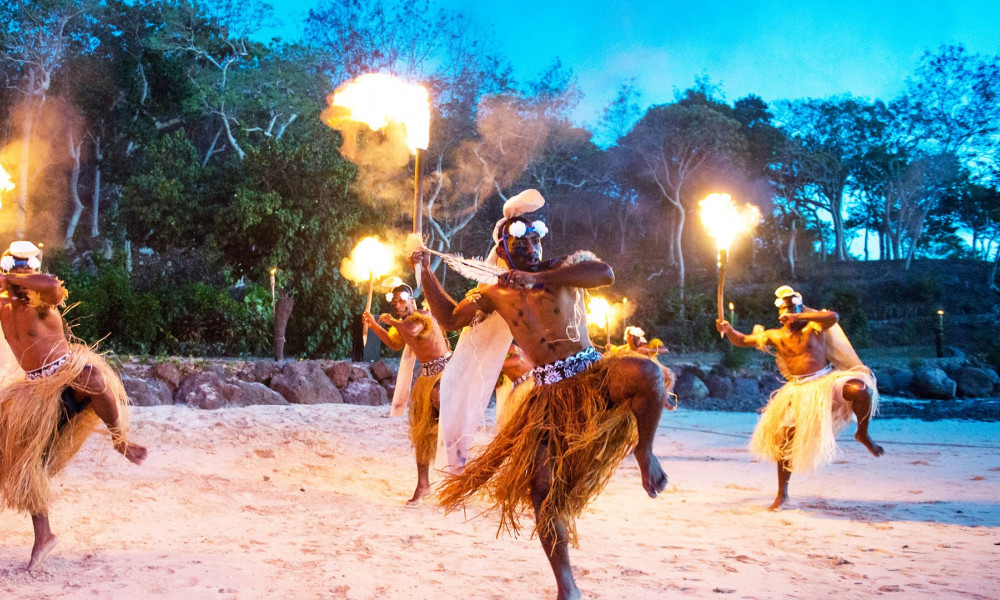 Photo turtlefiji.com
And to conclude with: if you want to save some money – wake up earlier. First visitors always get discounts at boutiques and souvenir shops; its percentage is up to you – if you know how to bargain. Locals are pretty superstitious: to lose the first client in the morning is believed to be a bad sign, so, not to scare off fortune they give everything away almost for free!
Cover photo turtlefiji.com