Varanasi: Crematorium City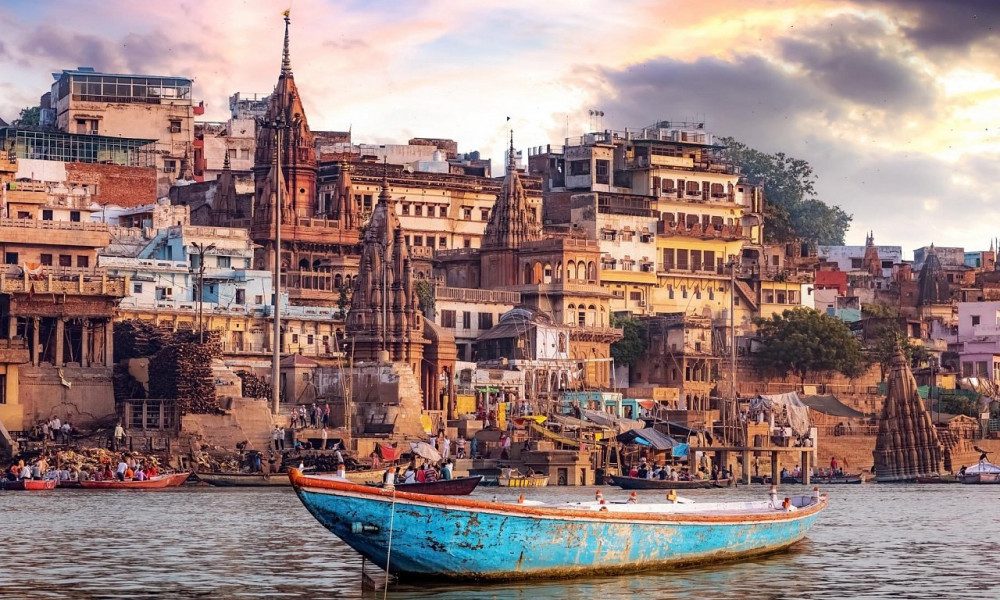 Some call it the city of temples, some – created by gods and others call it crematorium on the Ganges River. Today we speak about Indian city of Varanasi where no one is scared by death and the latter one has long ago become business. This metropolis with a million and a half of population, situated in the north-west of the state, was, according to legends, founded over five thousand years ago by Lord Shiva.
With time "the architect" left for the mountains and abandoned the sacred place for people to live their mortal lives in it. Nevertheless, the cult remained so Varanasi is believed to be one of the main places of pilgrimage for the majority of Hindus and as nearly as a religious capital of the state.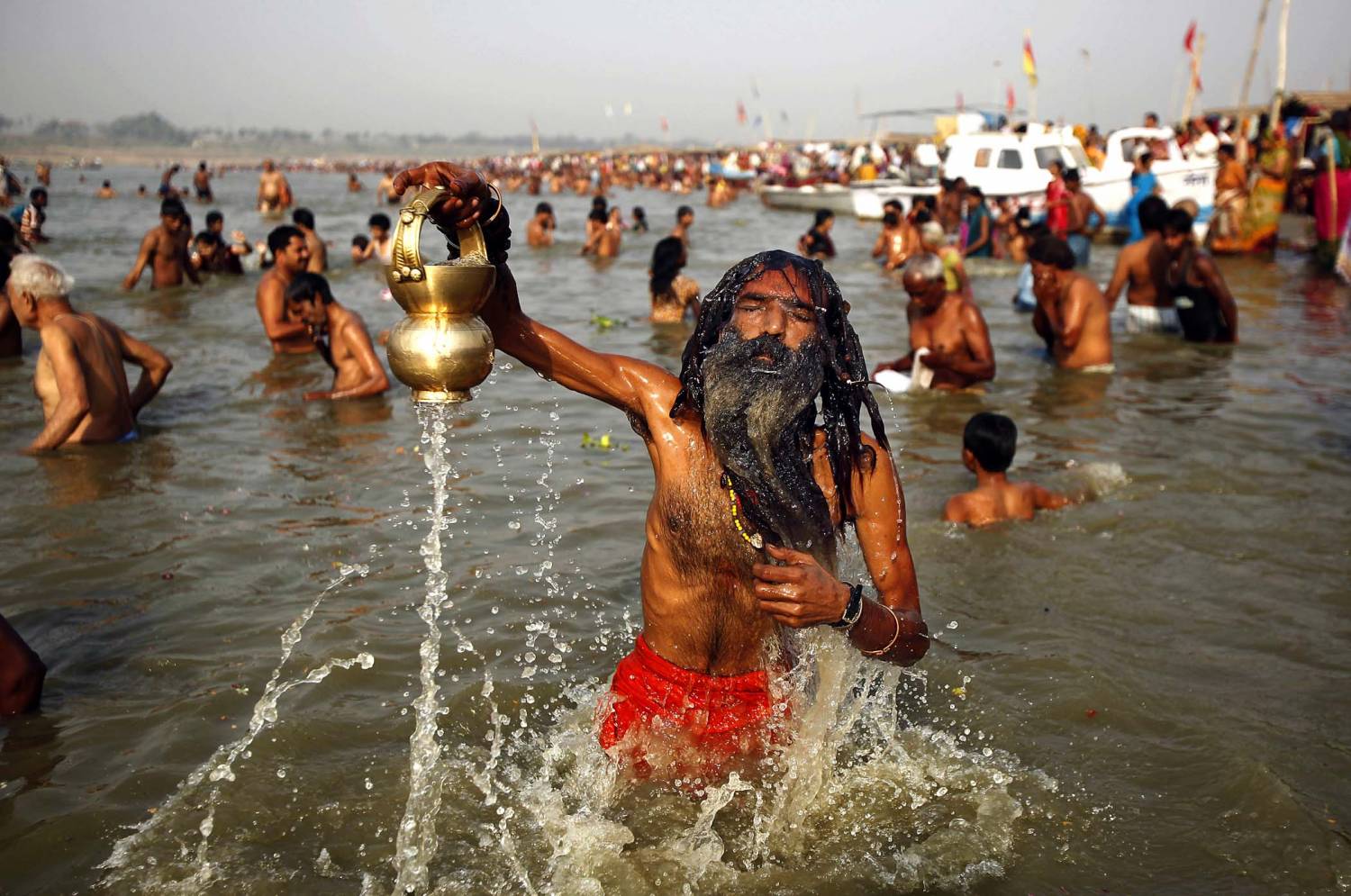 Фото zastavki.com
Should we leave its spiritual value aside for a moment and have a look from an outside point of view, we'll see that it is a pretty well developed city. Spread out on a bank of the great Ganges, it is the main center for Banarasi silk manufacturing. It is so in many ways because many Muslims, who weaver, live in Varanasi and Indians, in their own turn, sell it. That's a kind of team work.
Thank to this product and developed consumer industry in general, locals live pretty well with the metropolis itself attracting citizens and tourists. It is quite modern – take a look at least at their brand new airport. And after all it's India that for many is associated with districts crowded with people and unremitting trade.
Almost every street, where life goes "for show" – everything is visible, starting from cooking food and concluding with funeral preparations, lead to the Ganges or more precisely to ghats – steps that go down to the water. There are a total of over 80 of them in the city and each is sacred in a way. At dawn thousands of people use them to perform ablution in the country's main river. And it was on ghats where the thing that has made the city world-famous takes place: it is human flesh burning.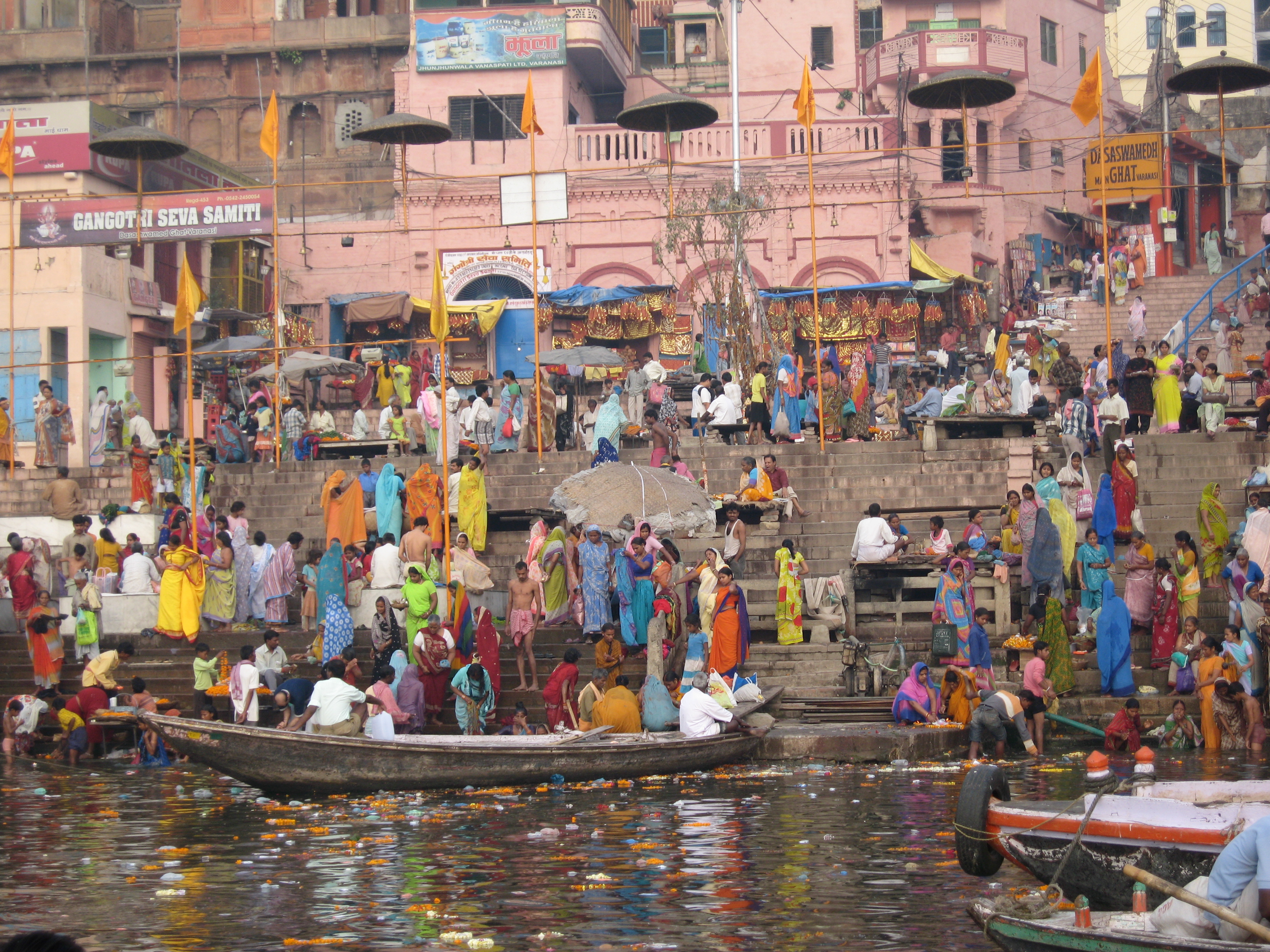 Фото zastavki.com
We won't even write stuff like "weak-nerved people should neither read nor look further" because it won't make Varanasi cease being a "non-stop crematorium" while it is useful for civilized people to broaden their horizons, to know and understand things that happen outside their yards. So, yes, every morning thousands people, both dead and alive, fill the quay. Among them poor men from neighboring villages as well as billionaires from Delhi or London can be seen.
According to ancient traditions, to have a morning swim in the Ganges is akin to a prayer. Therefore many rush here before work for quick five minutes. Well, and for the others the river bank becomes the final waypoint of their earthy course. Ancient Indian belief has it that if a corpse is burned on Varanasi ghats and the remains are sent to the water, the dead man's soul escapes the cycle of reincarnation and heads for the aspired nirvana.
Since India is a country where religious rites are very strong, one can meet a lot of people on the quay of Varanasi who are awaiting their death for years only to die in a sacred city. They spend days sitting by the water, surrounded by relatives, and reflect about the only thing. And since nothing human is alien even to religious Hindus, the whole process is placed on business rails. Aside from the fact that dozens of companies all over the state take money for delivery of deceased to cremation in Varanasi over a period of 5-7 hours, local wheeler-dealers with their offices nearby earn directly from those who are "on the spot".
Before a body is burnt, it is massaged, oiled and decorated with petals. Depending on wood, the whole procedure costs 80 dollars and more. But that's a "fat-cat way". The majority buries their relatives by themselves and in addition niggle tourists asking for money.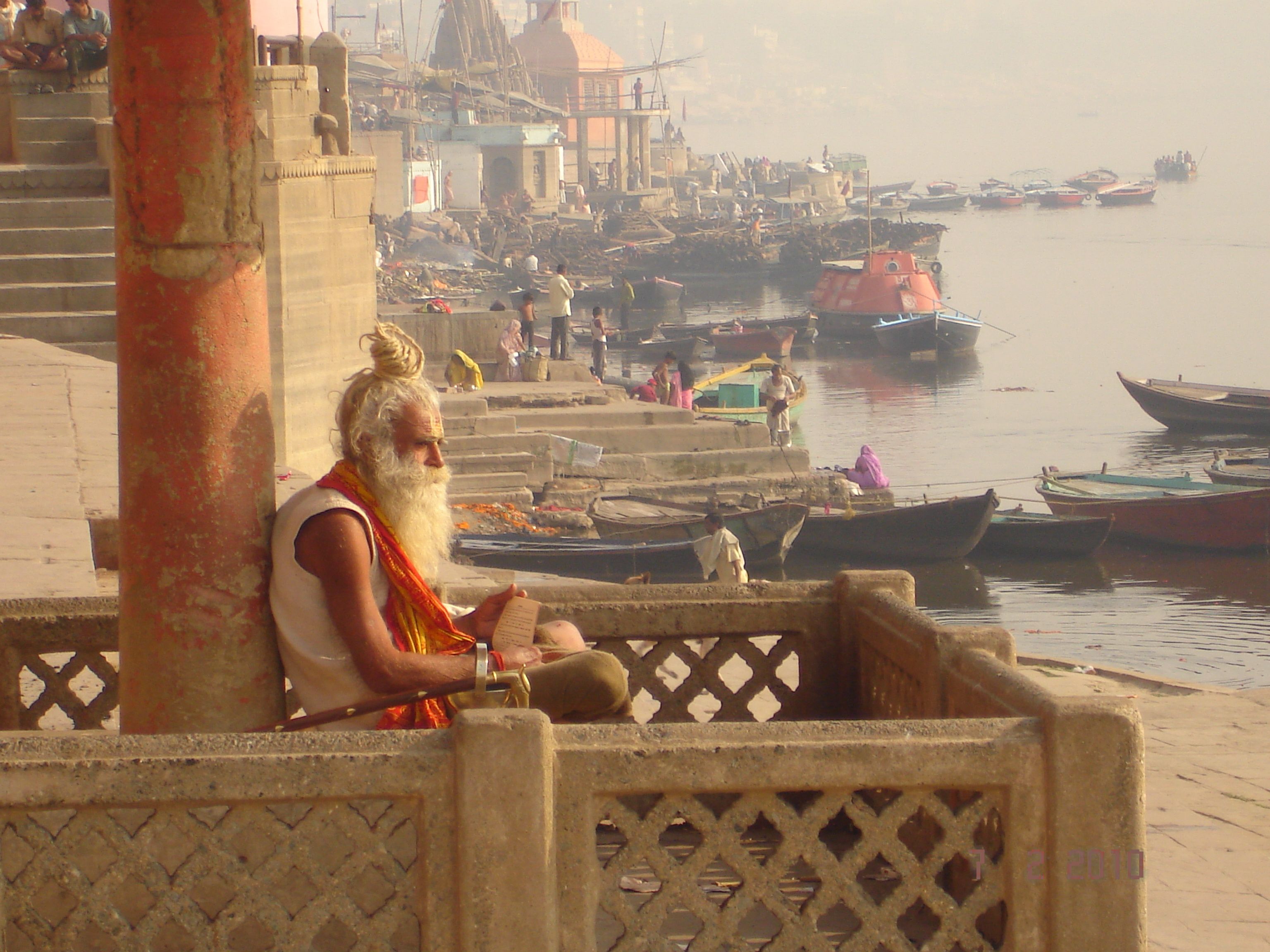 Фото cicom.byethost17.com
Actually, ghats are an amazing place, one can even say a venue spot that isn't in fact as scary as it seems when described. If your nerves are fine, you should have a stroll there at least to see with your own eyes how life and death got mixed on a limited territory. They do all kinds of things on the quay: meditate, do yoga exercises, have snacks or drinks, smoke marijuana, do laundry and set dates. And all of it through the lens of air, that trembles with fires, prayers and weeping, and a smell of burning flesh. Locals are so accustomed to this picture that they do not understand what is astonishing and incredible about it.
Interesting and useful information:
- Tourists should know that there is no law that forbids taking pictures of the proceedings but local swindlers will most likely make you purchase a license (a paper with a stamp) from them that will cost some 50-100 dollars. They can only be scared away by a paper of your own with an official stamp of local police, an Embassy, etc.
- Many in Varanasi drink from the Ganges, at that, due to such amounts of mortal remains its water is so poisonous that, according to investigation by Discovery Channel, it should kill a horse after merely a couple of laps. The fact that locals don't get sick is a phenomenon.
- In the area of ghats special services work, it is their duty to catch non-sunken bodies and make them drown. Every year these guys find among seemingly dead people alive ones – those who didn't die during cremation.
- Small town of Sarnath, where Buddha used to preach, is situated in the vicinity.
- Cows, children under 10 years and pregnant women aren't burned. All of them are believed either already or still sacred, so they don't need purging.
Main photo wikiway.соm