Experience: Igor Nazarov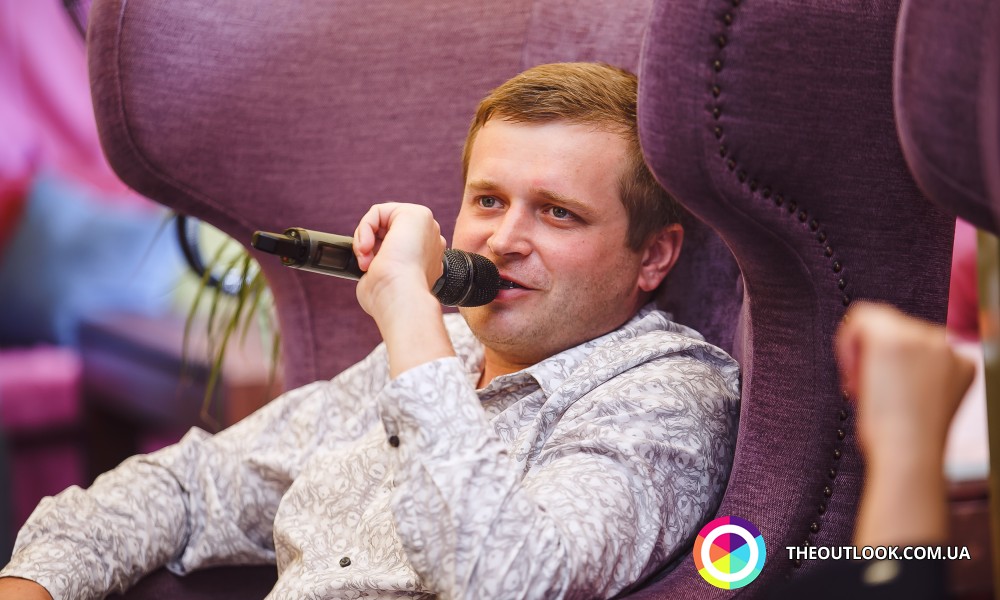 With the assistance of European Business Association and its project Hopes and Fears, THEOUTLOOK.COM.UA continues its series of features EXPERIENCE where you learn secrets of career success from top managers in modern business. Igor Nazarov, Country Manager at Brown Forman Ukraine, shared his story with representatives of companies that are members of European business Association and with our readers. Portfolio of Ukrainian Office of the company includes such well-known premium alcohol brands as Jack Daniel's, Finlandia and El Jimador.
I have been with Brown Forman for 7 years, form the very start of their launch in Ukraine. Over this time our business has grown almost eightfold, our staff increased from 2 to 10 people. Currently the company's turnover is reflected in a nine-digit figure. We have a good partner – Coca Cola – that is engaged in local distribution. Us, we are in charge of import, promotion, both marketing and brand strategies.
Who did I dream of becoming when a child? Well, surely, I couldn't even suggest that I would be in alcohol trade. Ages ago my friend and I were saving money to by a lot of ice cream and we could eat it all day long. Back then I wanted to become an ice cream vendor.
In 1994 I, by pure chance, got to London: our go-getting English teacher made up her mind that we needed good language practice, she collected 550$ from each of us and arranged for a bus. Today I understand that she simply wanted to go on a shopping tour and needed a group to accompany. Anyway, I talked my parents into giving me that money and went to London. When back to Nikolayev from there I must have spent about a month sitting by the window, looking at our dull yard and dirty grey streets. It was then when I realized I didn't want to be a vendor at a market or work at a plant and live a steady life everybody else did. I dreamt of that fairytale-like picture of London and success. By the way, I was back to London in some 7 years to sign a multi-million contract.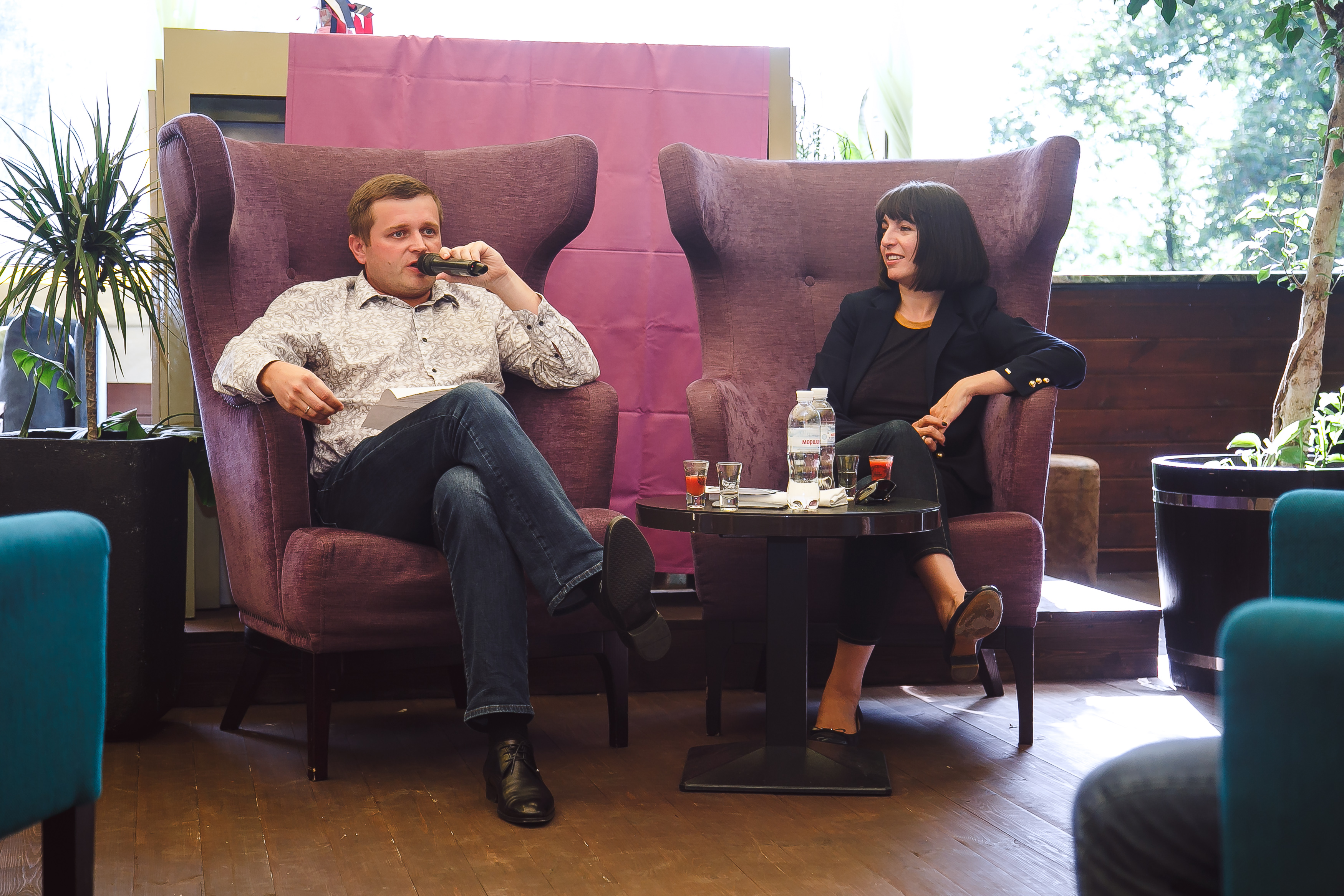 As early as when a school kid I knew that education was an important thing after all – but only as an experience. I successfully graduated from Nikolayev's best university. And I haven't seen my diploma since then. After having worked in three companies I realized than I never made use of it. I now recall my professor in entrepreneurship who used to say that I wouldn't make it, especially in business. I'd like to take this opportunity and send her my regards.
In my due time I was pretty seriously going in for basketball, but I dropped it somehow. Back then a semi-professional player on the level of sports sub-master died in me, but an eternal basketball lover remained.
After university I went to Kiev. I had some 50 dollars in my pocket. We rented an apartment at Novobyelichi district for the six of us. Each was looking for a job on one's own but it all went pretty easily. I am really grateful to the girl who interviewed me when I came looking for a job at Furshet. I was applying for a job of a checkout cashier (or something of the kind) in one of stores of the chain but HR-officer told me that my potential was much higher. I got extremely excited and left, still unemployed.
I got employed to the department of foreign commerce at Fozzy. Back then I was a complete nil in terms of profession. Even had to lie a bit about working in my mother's firm. Sure enough, my mom didn't have and any firm – she never had. That was a great experience. I worked nights, too, trying to thoroughly scrutinize every detail. Had to grasp fundamentals of the profession "in the field". Thank to my parents' fine genes, I was learning and mastering information really quickly.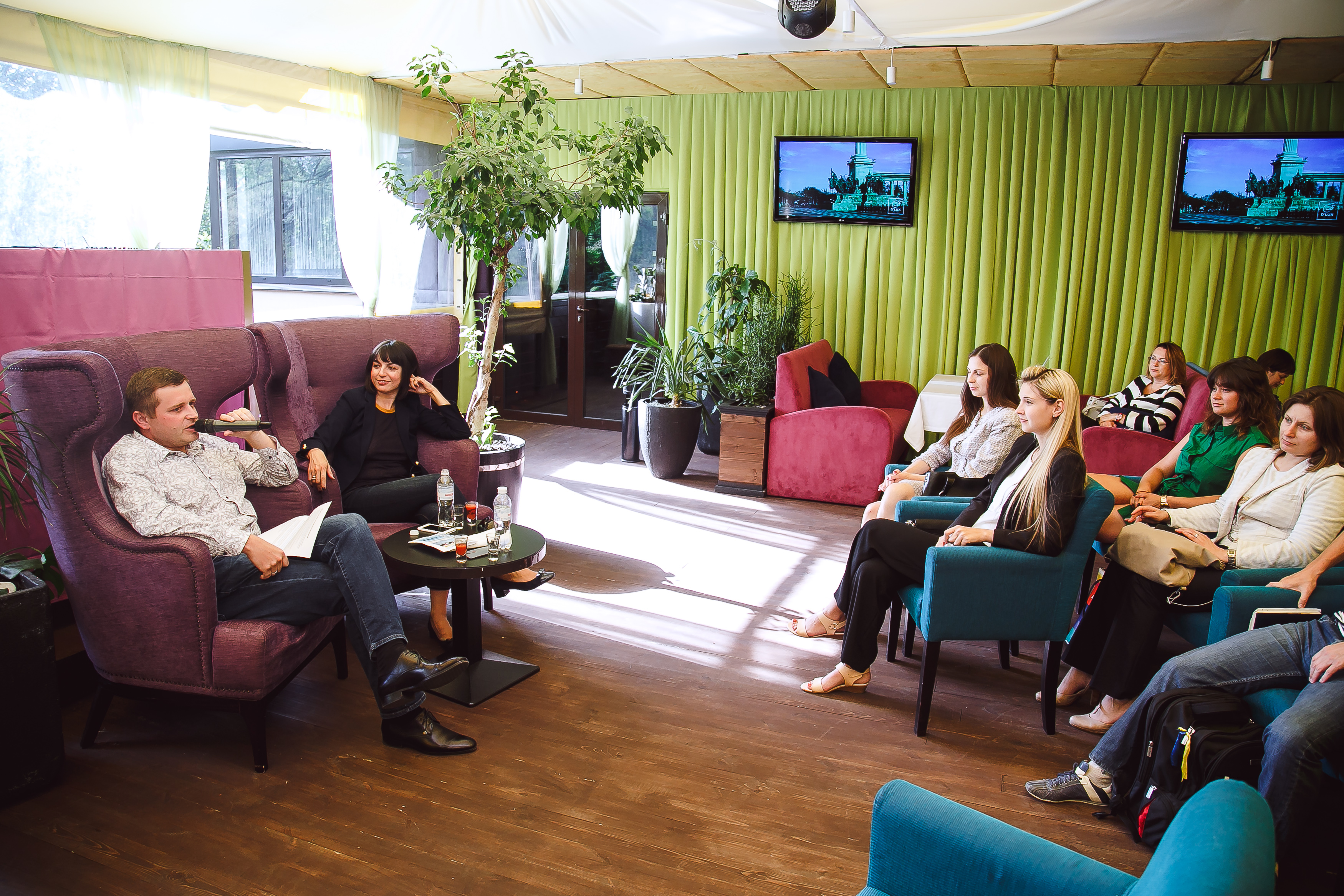 After Fozzy I got invited to Bayadera. They had just set up import area of business. Since I knew English well, I was offered a position of Deputy Head of Import Department. We shaped, say the least of it, a very strong portfolio of import brands. Bayadera still remains one of the most powerful actors in the market.
My mom was very worried about my working with alcohol (was afraid I would harm my health ). But she soon realized that her son knew how to observe limits and that everything was going to be just fine.
For a year and a half I was engaged in active dialogue with Brown Forman to get Jack to Bayadera's portfolio. Six month later we already had Diageo that represented such brands as Johnny Walker and Baileys' – it was world market's largest actor. But they had one condition: exclusiveness for the category of whiskey. So Bayadera had to drop Jack.
I like Jack very much, the brand appeals to me, I can even say I'm in a good way obsessed with it. I've been to Jack's house, at production and even at the grave of this real character. Sure enough, giving up Jack Daniel's hurt me, but Bayadera had other plans, so I had to look for compromises. Some time later Brown Forman offered me to take charge of their office in Ukraine. Sure enough, I agreed.
How do I motivate my employees? Everything is simple here: we have an interesting business, cool brands, very pleasant to work with. Dealing with alcohol is much more fun than, say, running an audit firm. Motivation comes on its own.
I derive inspiration from numerous things. Modern technologies, first of all. Things produced nowadays are just fantastic. I'm also inspired by cars, especially sports ones. I adore nature and travelling, I've already visited, like, 60 states – that's for sure. I have a list of places that I'm bound to go to: for instance, Antarctic, Nepal, New Zealand and Australia. Things like that don't let me get bored. By the way, I'm going to the Himalayas this autumn already.
When I came to Brown Forman, I vocalized it very clearly: no matter what, I stay in Ukraine. There is no way I'm going to leave this country. My friends, my family are all here. It seems to me that one can simply go crazy when permanently residing somewhere in Europe. My family doesn't always share my views, though 
My family is incredibly feminine; when I come home I'm greeted by my wife and two daughters, nanny, housekeeper, female Samoyed and more often than not also my mom and mother-in-law. I am awfully grateful for their understanding of my being often out of home 
You cannot build alcohol business on various actions to urge people to buy boxes of vodka alone. In this sphere it is important to cultivate consumption culture. In Ukraine people drink a great lot, however, market for premium alcohol is on a lower level than even, say, in Romania – not to mention better developed states. And it is all because we don't know how to drink. Another striking think – prices for domestic alcohol. Sometimes it is utterly inexplicable how local manufacturers manage to survive given such low prices for their products.
What is the secret of my success? I scrutinize details. In all but nothing. I pay maximum attention to every client. Try not to ignore new possibilities, to look for alternatives and not to go beaten tracks. I find it important to mean what you say. It is my rule of life, not only I try to observe it – I follow it always and in every given situation. If I promise something – I definitely do it. There is no other way.
European Business Association expresses deep gratitude to Brown Forman Ukraine and personally Igor Nazarov for the willingness to take part in the project Hopes and Fears and for the assistance in arranging this meeting. And, sure enough, we thank every person in the audience for participation and interesting questions.