Concert 'Europen Music at the Ottoman Court' Takes Place in Kyiv with the Support of the Embassy of Turkey in Ukraine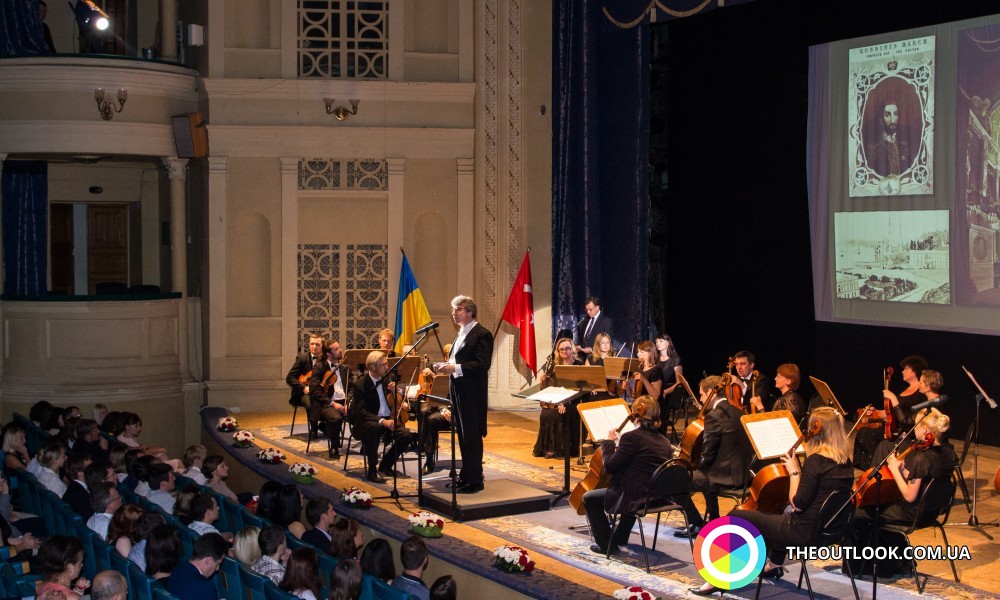 Concert 'European Music at the Ottoman Court' took place in the Great Hall of Tchaikovsky National Music Academy of Ukraine with the supportof support of the Embassy of Turkey in Ukraine.
European Music at the Ottoman Court is a theme-based concert; Dr. Emre Araci, Turkish expet in art of music with specialty in European musical tradition in Ottoman Empire, acted as its conductor.
Thank to adaptations by Dr. Emre Araci those works have acquired a new life and today they carry us over to the world of forgotten creations from times of the Ottoman Empire. By explaining a story of how each one emerged, Mr. Araci demonstrates the level of cultural exchange that existed between the East and the West.
Ambassador Extraordinary and Plenipotentiary of Turkey in Ukraine Mr. Yönet Can Tezel delivered an opening speech before the beginning of the concert. During the concert the audience had a chance to enjoy works of Jean-Baptiste Lully, Giuseppe Donizetti Paşa, Gaetano Donizetti, Charles Louis Napoleon d'Albert, Callisto Guatelli Paşa, Sultan Abdülaziz, Rifat Bey and many others.
Mr. Araci's discography includes such concerts as 'European Music at the Ottoman Court', 'War and Peace: Crimea 1853-56', 'Bosphorus by Moonlight', 'Istanbul to London' that also come in collections titled 'Invitation to Seraglia' (Warner Classics) and 'Euro-Ottomania' (Brilliant Classics). These collections received positive review from The Gamophone recording company that called them "unexpectedly attractive collection and the musical presentation - expert, idiomatic and alive".
Mr. Araci, who lives in the United Kingdom, continues his research of Turkish-Europen musical tradition.
To find out how the concert went, please visit our gallery.