Liguria: Mediterranean recipe of ideal cities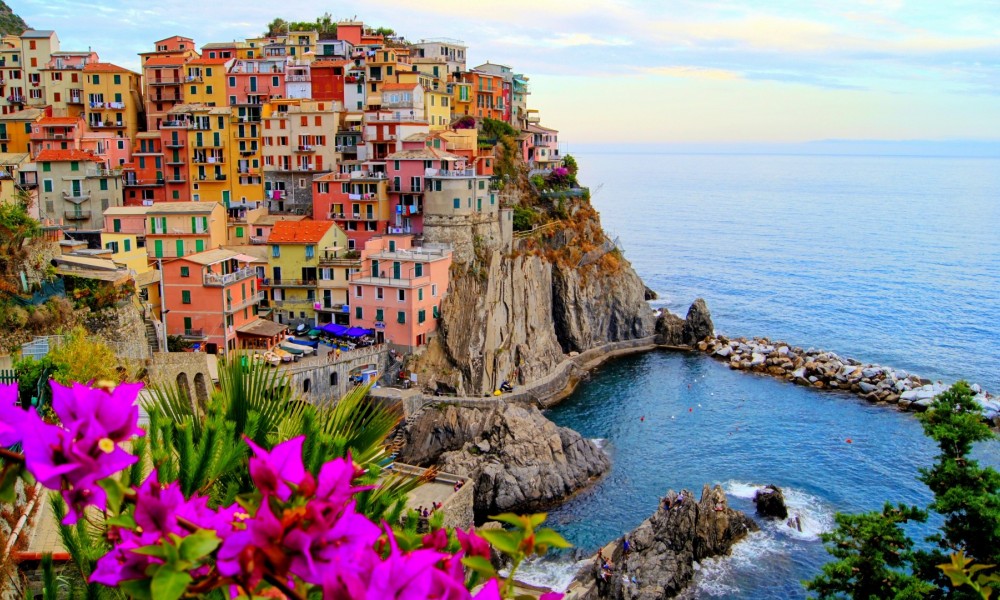 When planning a trip to Ligurian coast, even do not hope that within several days you will manage to explore the length and breadth of it. So you would only irritate your craving for travelling. Each ingredient of Liguria coast can only be savoured forgetting about the existence of the rest of the world. The port city of Genoa (Italian: Genova) is the chief city of the Liguria region.
The port city of Genoa (Italian: Genova) is the chief city of the Liguria region. Genoa looks like a retired sailor or oldish fisherman with great life experience. Look how he sun dries his striped shirt thrown at the Cathedral of San Lorenzo (Cattedrale di San Lorenzo). Somewhere under its black-and-white facade one can find the true treasure of memories - the Cathedral Museum (Museo del Tesoro della Cattedrale di San Lorenzo) keeps lots of artefacts historically revealing milestones of Genoa.
His pockets and bag carry so much, and every piece of treasure can be spoken about and listened to for hours. Here are some worn out maps with routes in maze like fishing nets, and there a knot of thread paths which fork out to all directions. Genoa explains that during its youth, when sailors went to sea and women remained alone, these streets helped them defend themselves from attackers - ladies poured boiling oil on intruders from windows.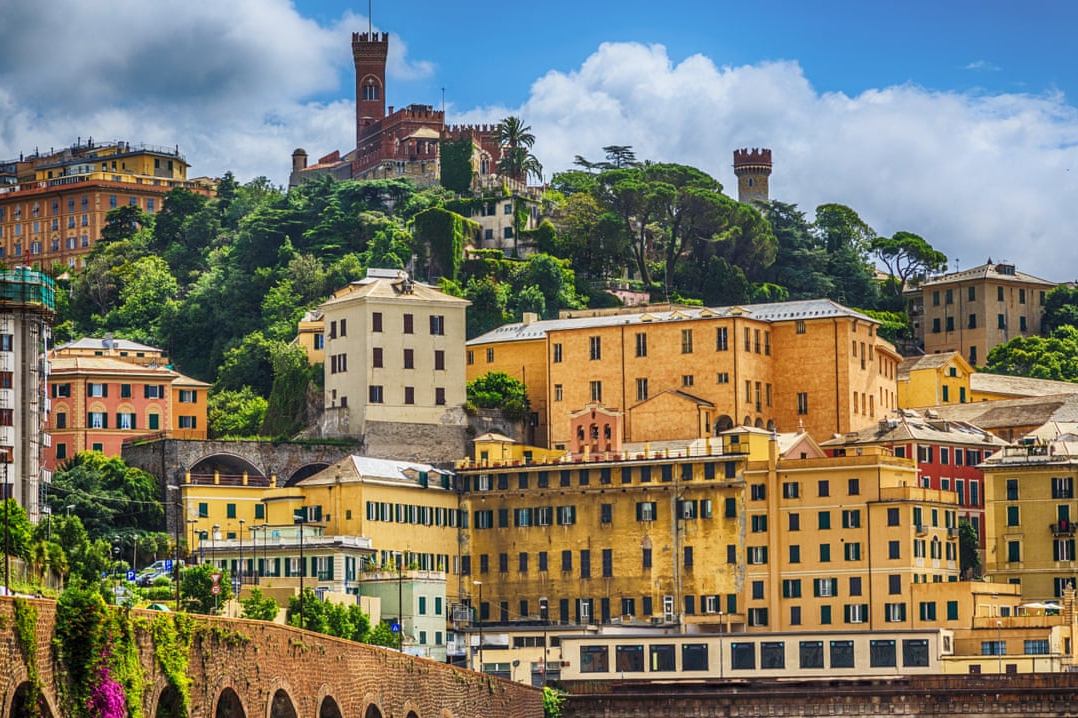 Photo theguardian.com
And there is a handful of values from street box of Via Garibaldi. They all are incredibly beautiful, but not in very good condition, a little abandoned. The impression is that the owner is afraid to lose them, so always carries them with him in pockets of his work ware, or he just forgot when he cast them down there. Over the years the buildings got slightly shabby and scratched. But when Genoa carefully presents each one, their value reveals unquestionably. A true landmark antique is a red and velvet Palazzo Rosso; Palazzo Tursi hides authentic letters by Christopher Columbus and Paganini's violin; Palazzo Nicolosio Lomellino boasts with lobby of celestial hues and a number of truly magnificent buildings. All these treasures were created back in the days when the sprawling port city earned much money that made it quite wealthy in comparison with its neighbours.

Like all seniors, Genoa enjoys telling its real and fictitious parables, and eagerly boast with its sons. Locals gladly pick up stories, and they can't help reminding you that in Genoa was created the world's first bank. And then they notice that their city is the real birthplace of jeans, because here was launched production of this thick cloth for sailors' trousers. They are also sure to tell you how this port cradle nurtured discoverer of America and the most famous violin virtuoso.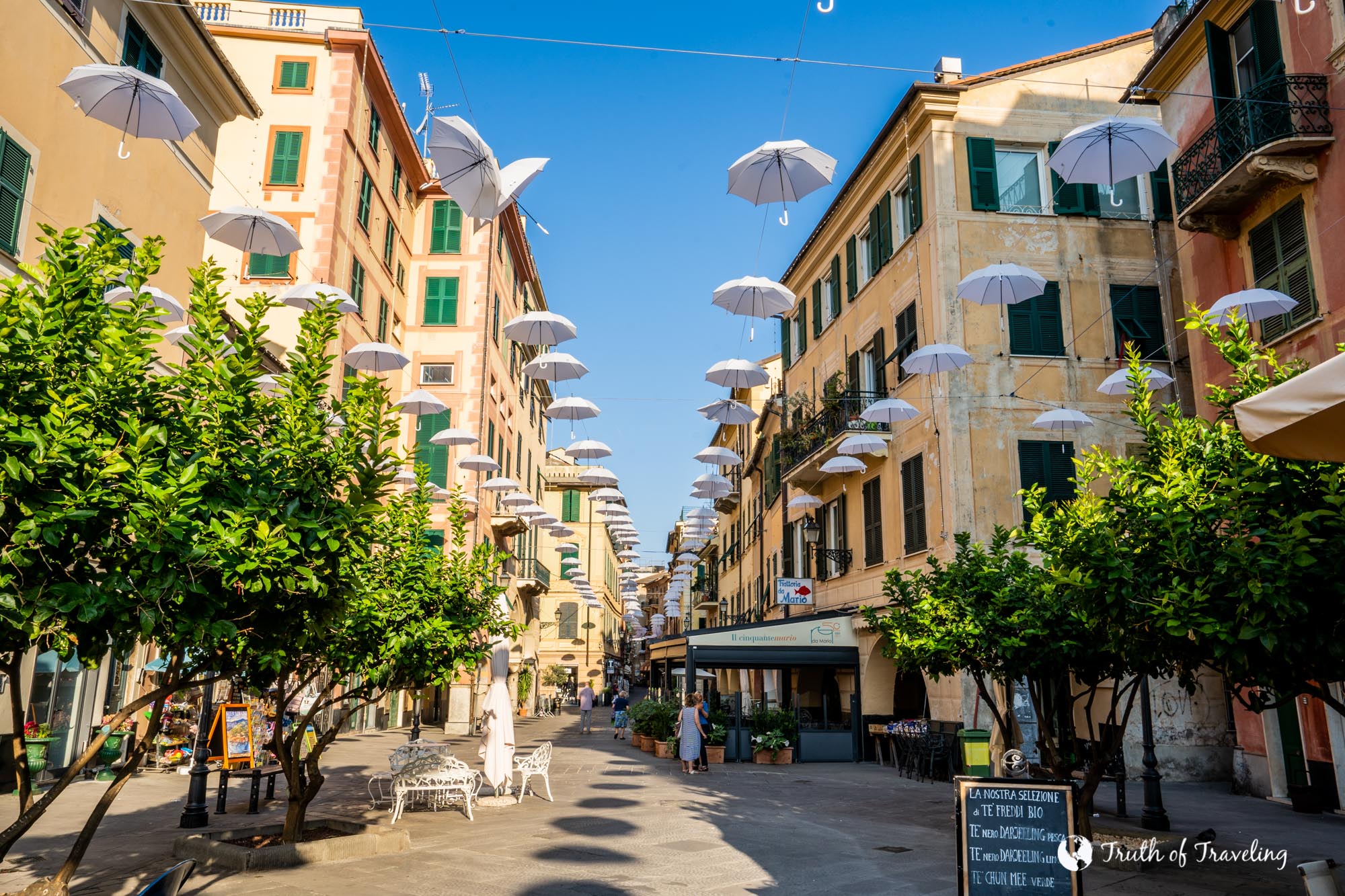 Photo truthoftraveling.com
And they never ashamed to show off their prominent catch stored in the Aquarium, the largest marine park in Europe.
The main town of Liguria softly and gently welcomes you somewhere to Boccadass – an old local area often acclaimed as the most atmospheric of all Italian fishing cities. Then, go uninvited to Quay of Anita Garibaldi (Passeggiata Anita Garibaldi), since the sea is still the most precious treasure of Ligurian capital.
Genoa does not accept crowds of tourists, so all visitors are met friendly, as inside men.
Rapallo is the grande dame of Riviera resorts. It is often referred to as the Pearl of the Ligurian Riviera. Rapallo's history makes it clear that it was not always such a coveted destination. Around 964 there was a plain mediocre seaside village. It was frequented by Berber pirates, so fortifications grew up to protect Rapallo coast. One of them, Rapallo fortress previously served as a guard tower, and it is still watching the bay, now flocks of seagulls took over control of sea borders.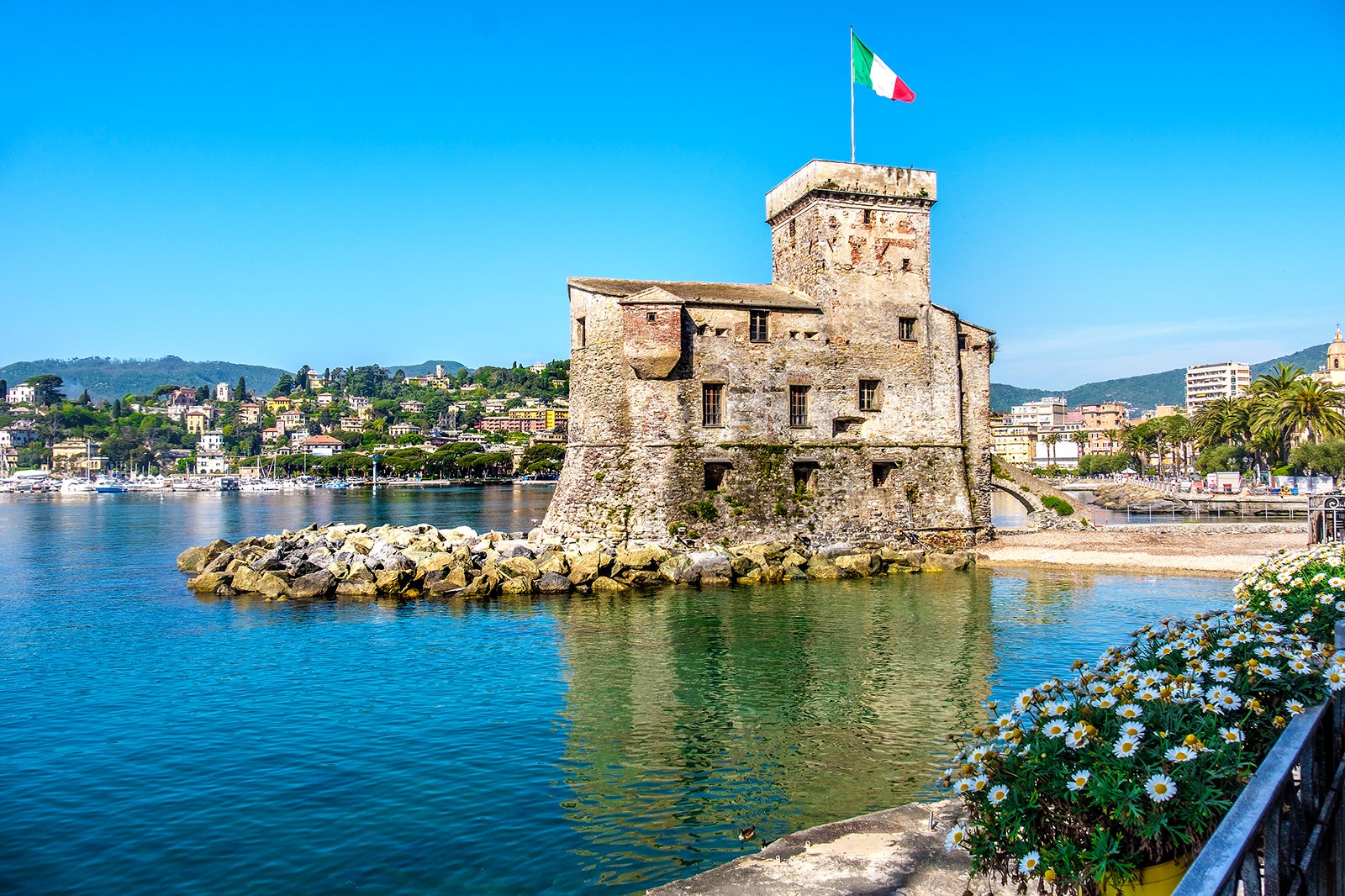 Photo ua.hotels.com
This Ligurian town decided to fade away memory about its rural origin in late 19th century. Railway which ran through the city connecting Rome and Nice, split life in Rapallo into "before" and "after." During a short stop the loudest representatives of the Belle Epoque used to look through train window with their "artist" eyes and had time to catch something special about Rapallo. Belle Époque burst into life of the town and it had to meet all needs and turn into little gem for aristocrats. Rapallo succeeded. The hills with fine hotels, villas with decorated balconies and wide-brimmed hats of green tree crowns - everything looks as a naturally perfect pair for azure-water sea line.

Diplomats, writers, artists and other nobles willingly fell into silk of temperate climate of Rapallo and blindly followed the intoxicating appeal of sea perfume. Vasily Kandinsky gave the world several Rapallo "portraits"; Guy de Maupassant and Ezra Pound were looking for peace in the bay, and Zarathustra conducted his conversations with Friedrich Nietzsche, starting here work at his treatise Thus Spoke Zarathustra; the famous dandy intellectual Maximilian Birbom realized that pearl of Ligurian Riviera is the ideal place for his literary salon.
Rapallo today is still quite pretentious resort. Ancient Rapallo fortress turned into a venue for concerts and exhibitions, and the elegance of forgotten centuries can be viewed at the Lace Museum. The city has a lot of senior people and dogs. The Lady with the Dog comes to mind and you imagine that one of them is that lady of Chekhov's story, just time makes them to follow the new fashion and hide their fine texture dresses deep in wardrobes. Rapallo continues its "beautiful era" puffing its sky pink every evening.
The town of Santa Margherita Ligure is another traditionally luxurious resort of Liguria, it is located just east of Genoa. It is entirely designed in the style of the Italian Riviera, its guests and residents are quietly watched by the coloured houses, meticulously throwing their looks from the open-lash shutters.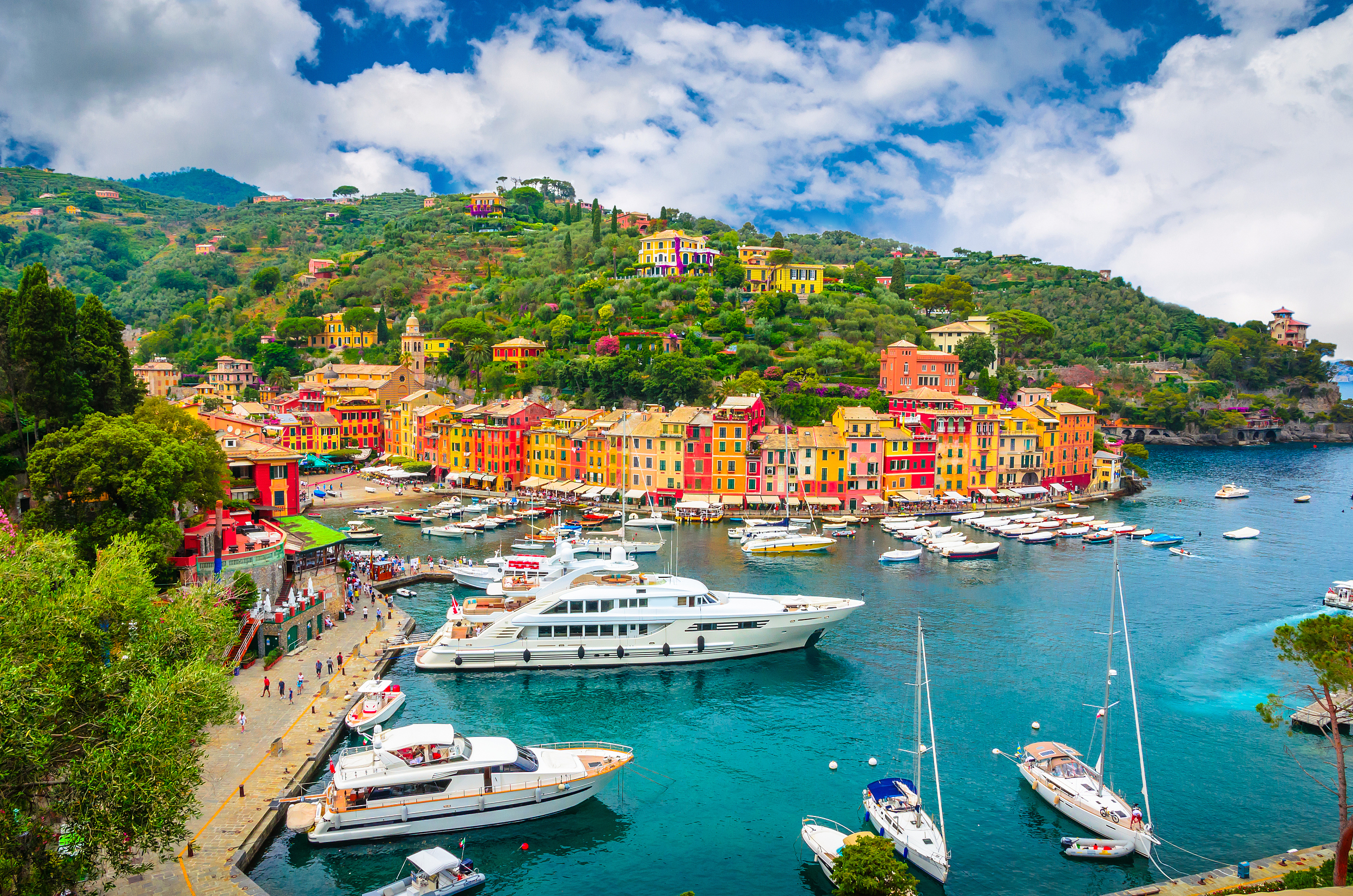 Photo trip.com
And behind every corner tourists are greeted by inviolable Christopher Columbus, Giuseppe Garibaldi, Victor Emmanuel II, King Umberto I and others. Local defence fortress that was built back in the 16th century now is the guardian of the past, inviting to museum tours.

City affectionately calling to see how Villa Durazzo is immersing in the lush gardens. Intricate tracks of this elegant complex will bring you to the main villa Durazzo Chenturione, to the estate of San Giacomo and beautifully decorated church of San Giacomo di Corte.
Santa Margherita Ligure may have a role of the final dessert that accomplishes your Mediterranean dinner trip along the Ligurian coast.
Cover photo ice-nut.ru