Alfama: Moorish heritage of Lisbon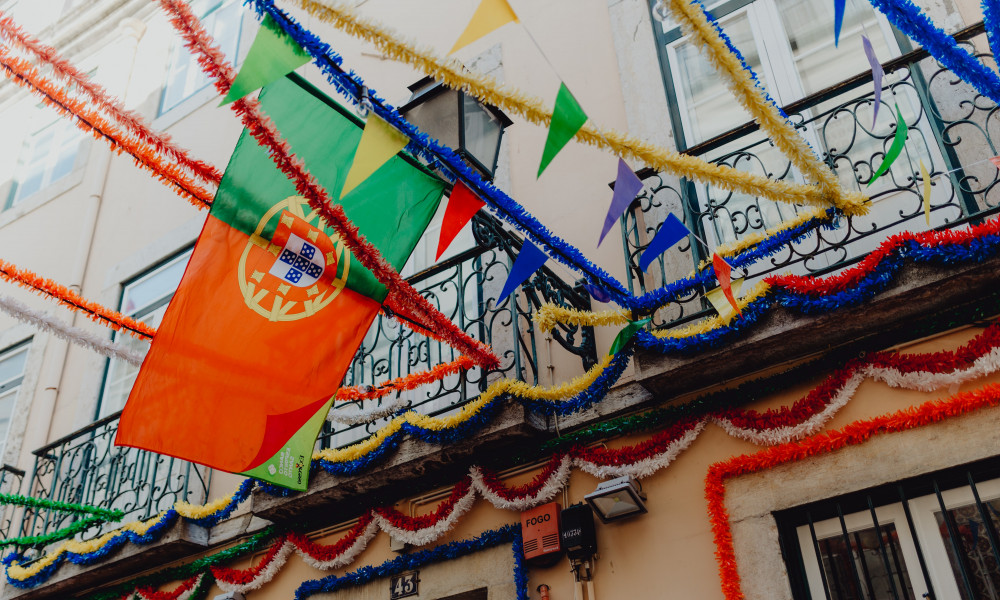 Today we are inviting you for a walk in the oldest neighbourhood in the city of Lisbon, the famous Alfama, an emblematic quarter we often see in the movies and works of popular culture when it comes to the Portuguese capital. Founded by the Moors in the eighth century, the most genuine neighbourhood Alfama blows visitors away immediately with its picturesque labyrinth of narrow streets...
... fortresses walls, and cosy squares.
A few hours walk on the ancient cobblestoned streets along luxury mansions and poor weathered and rickety house runs fast, so even for a brief inspection you need to allocate at least half a day, even though the area is quite small.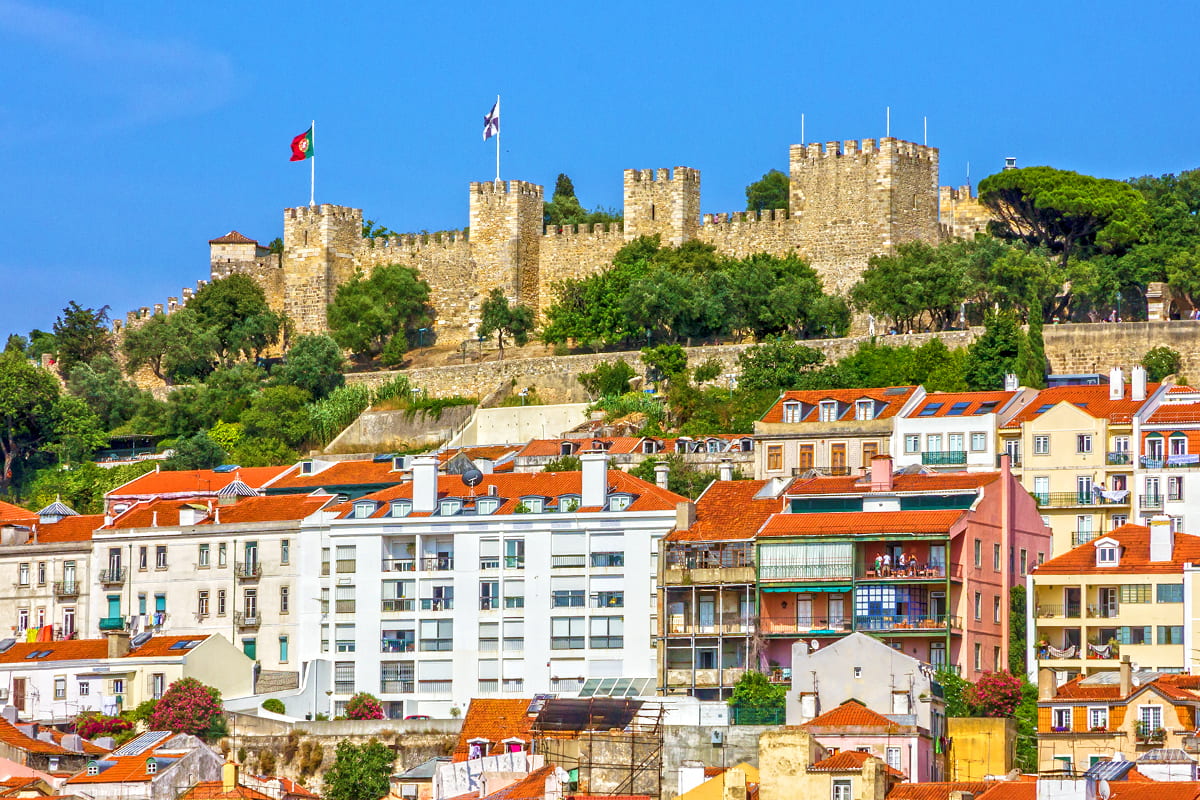 Photo civitatis.com
It is located on one of the city seven hills, a little away from the city centre, spreading on the slope between the São Jorge Castle and the Tejo River. Its name comes from the Arabic meaning "holy source". As history evidences, the founders as though saw it in a crystal ball: this fragile and delicate in Alfama miraculously survived almost without damage terrible earthquake of 1755, when 80% of Lisbon was wiped off the face of the earth. That is why its chaotic housing has not undergone renovation and survived to this day
The best option to start your trip from the centre of the capital to the district, is a ride on the number 28 tram, which is the most enjoyable and memorable activity both at daytime and at night: the age-old transport passes through narrow and undulating route finishing in Alfama, almost at its top point. After admiring the postcard-perfect views of the city and the bay from the lofty observation terraces of the Miradouro de Santa Luzia and the Miradouro das Portas do Sol, you need to breathe out, to tie tighter the laces on comfortable shoes, and go through this wonderful maze, reminiscent of the Moroccan city. On all sides, you will be literally attacked by the sights and not only by the touristy beguiling attractions such as the Lisbon Cathedral and Portugal's National Pantheon: eyes are literally dazzled by the beauty of houses, humble and shabby mansions and cosy bonhomie cafés with a couple of tables.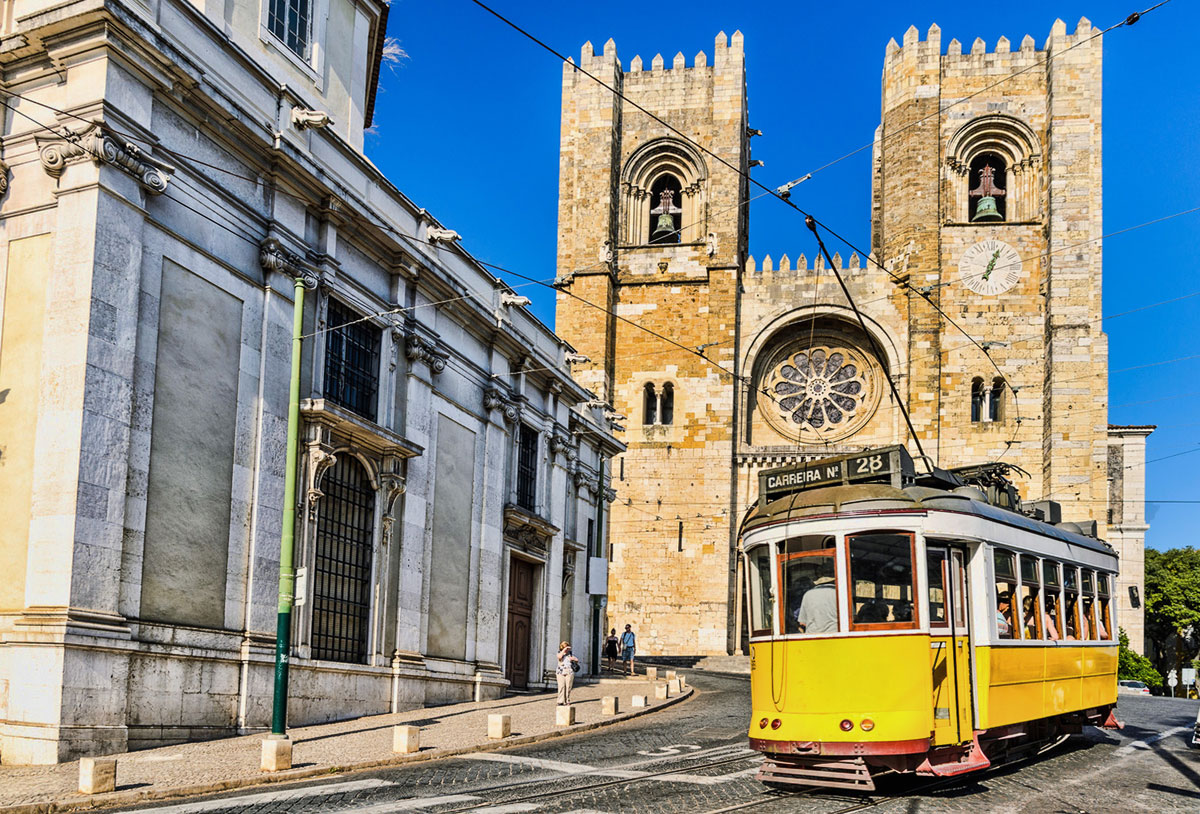 Photo mediasubs.ru
Local residents treat guests heartily and are kind to them, suggesting where to go or where meals are tastier and cheaper. All it because Alfama always has been inhabited by students and commoners whose lives were often associated with trade, fishing and small craft, so here you will not come across metropolitan hubris or arrogance: everyone is smiling to each other, casually inviting for a glass of wine or plate of sardines. Steep flights of steps and winding alleyways, in addition to the famous decorative tile azulejo, are adorned with drying laundry that is hanging wherever possible. Moreover, the Portuguese authorities even issued a special decree allowing to hang out here both linens and clothes, and tourists are simply crazy about this tradition, because everything looks bright and not pompous.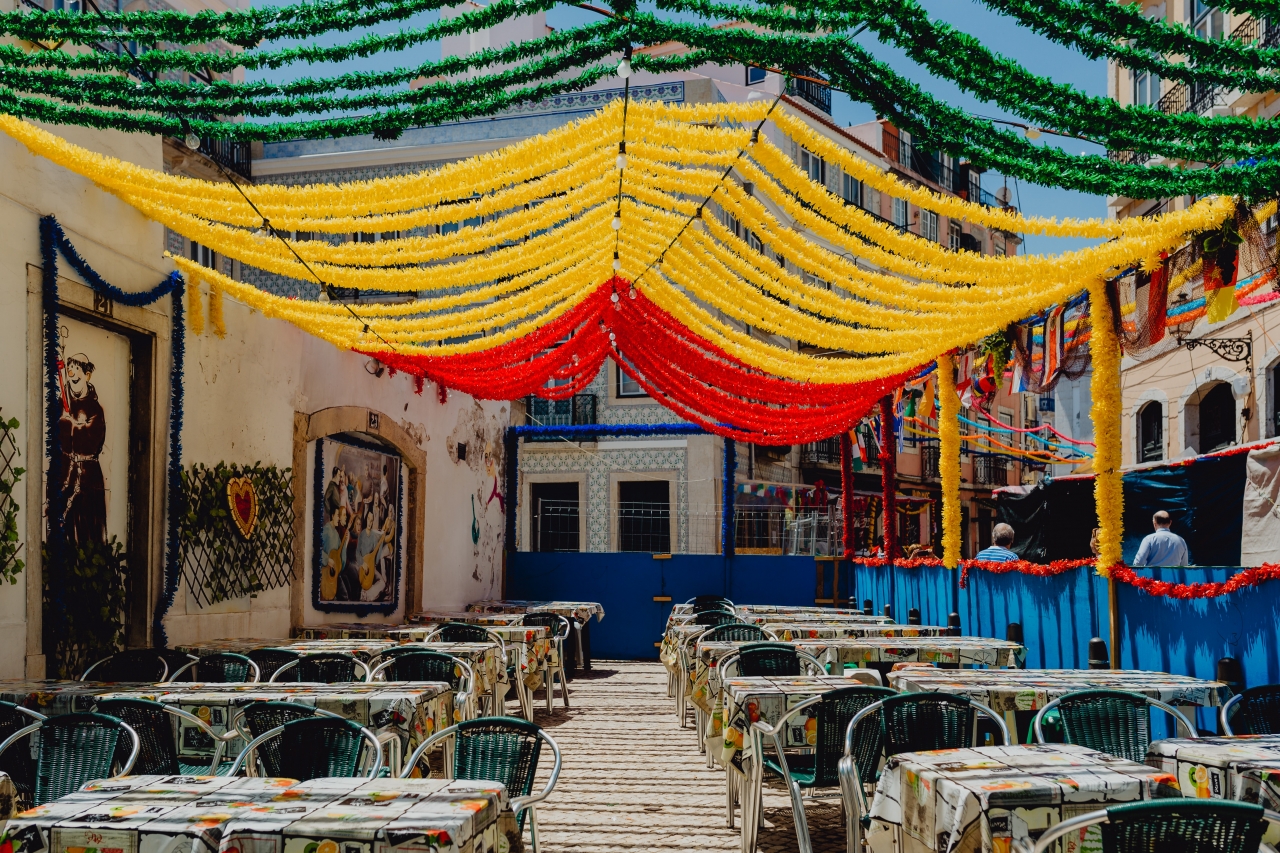 Photo kaboompics.com
No less surprising is the fact that quite unexpectedly medieval stone jungle turn into a splash of green street-gardens with palm trees and orange trees, hanging right above the head. These oases fill the area with so desired coolness and allow tourists to rest and decide where to go next. We recommend a walk on the grounds of the castle of St. George, once the main citadel of the capital. The powerful fortress wall is just remnants, though, it impresses with its grandeur and reminds about the days when the Portuguese desperately fought the Moors literally for every meter of Lisbon.

The Museum of Decorative Arts (Museu de Artes Decorativas), opened in the middle of the last century, is famous for its collection of ceramics, carpets and decor, illustrating the fact that Alfama has always been full of handy crafters. Take, for instance, one of Lisbon's most fascinating architectural oddities the Casa dos Bicos, with its curious façade, studded with diamond-shaped stones, and asymmetrical windows. Hard to believe, that these architectural masterpieces are here really at every turn, and you just do not have time to browse Internet for an object, or to learn more about it asking the conductor or guide.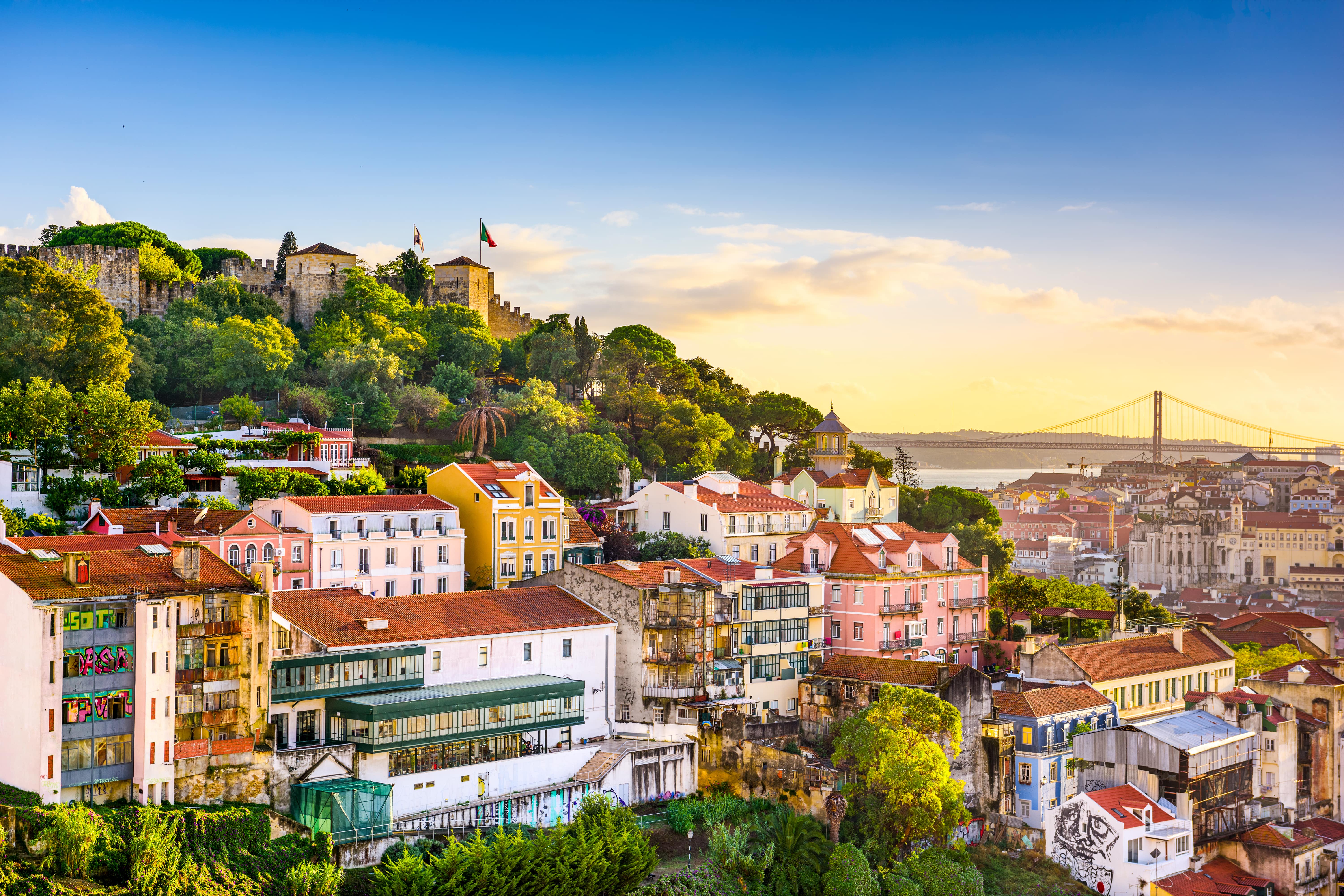 Photo sustainablehistoriccitydistricts.wordpress.com
The only thing that is frustrating is the fact that when you are leaving Alfama, no matter how sore your legs were while walking through its warren of narrow streets and crooked lanes steeped in history, you know that you did not get enough, and you cannot take this beauty with you. This neighbourhood belongs to those magical places that even in professional photos do not look so amazing as in reality, because each single tile, every crack, every window is attracting attention, and the head gets dizzy with pleasure just to look around. To come to Lisbon and not to walk through the Alfama is the crime and make a note of it: this the most authentic and unassuming area cannot be compared with perfectly clean centre of Baixa, modern and business-like City, or even Belém, with its sweets and whitewashed promenade.
Cover photo kaboompics.com