With Support from the Embassy of India Topical Event with Participation of a Unique Illusionist Takes Place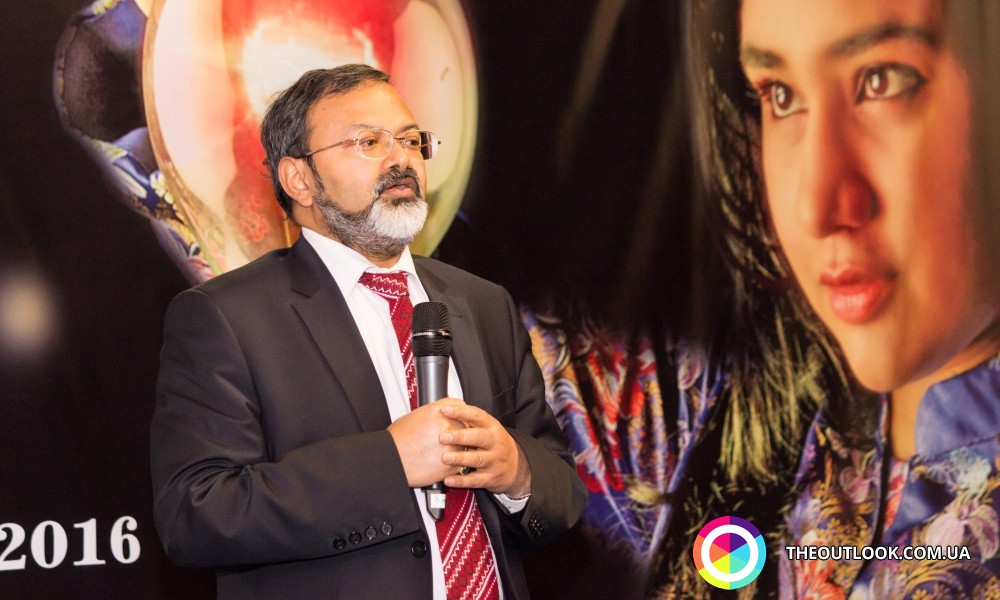 In the capital of Ukraine an unusual session of mind reading took place; it was orchestrated with support from the Embassy of India in Ukraine. The event was attended by Ambassadors Extraordinary and Plenipotentiary to Ukraine of such countires as Spain, Syria, Czech Republic...
... representatives of Embassies of Sudan, employees of Directorate General for Rendering Services to Diplomatic Missions ( GDIP ) and many others. Guests were involved in a fascinating show with elements of magic and mental practices. Amazing tricks with playing cards, logic number games and mind reading earned burnyi wild delight among the invited.
Head of the diplomatic mission of India in Ukraine, Manoj Kumar Bharti in his salutary speech thanked all the guests and wished them a good time. The diplomat specified that the main goal of mission of any Embassy is to get Ukrainians acquainted with outstanding figures from other countries, among them that day's guest from India.
Dr. Kruti Parekh, born in 1984, young illusionist and the only female mentalist in Asian region became the host and the speaker of the event. As a illusionist and a magician Parekh became famous at her motherland, in India, as far n
While perfectin her illusioons creation skills, Kruti got fond of learning mental practices and she later began teaching audience of her lectures those practices. Currently she mostly works as a motivation speaker not only in India but visiting different countries of the world.
Kruti already successfully held her trainings in such countries as Canada, USA, Sweden, Norway, Belgium, Germany, Italy, France, Egypt, Israel, SAR, Oman, UAE, Burma, China, Thailand, Malasia, Sinagapore, Japan, Australia and New Zealand!