Embassy of India Topical Holds Folk Costumes Show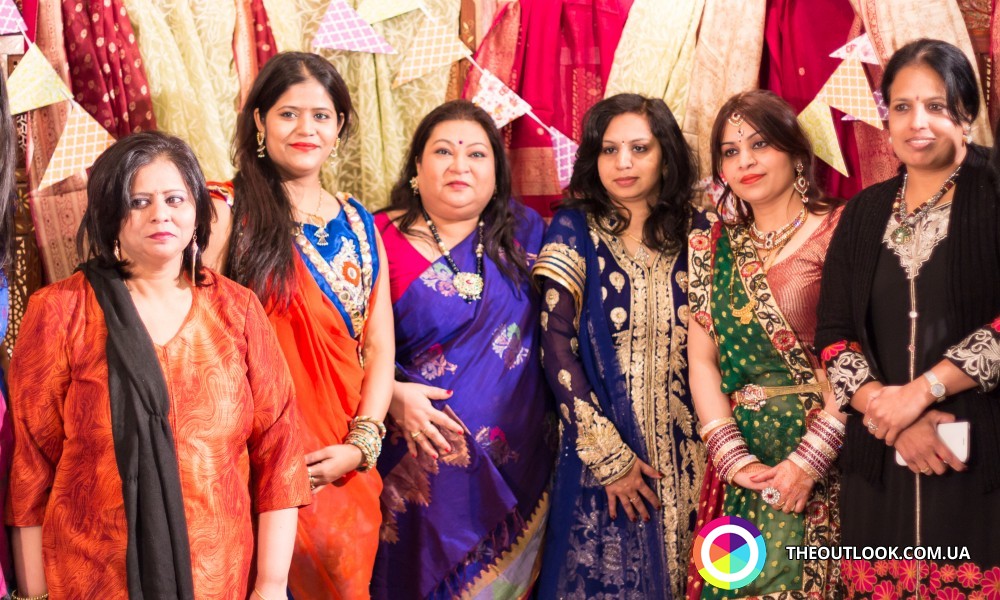 With the support from the Embassy of India in Ukraine show of folk costumes of this amazing country took place at Kyiv Institute for International Relations. Colorful event was attended by representatives of foreign diplomatic corps, students of IIR and those who care about Indian culture.
Ambassador Extraordinary and Plenipotentiary of India to Ukraine Manoj Kumar Bharti opened the event and his spouse Ana Bharti told about distinctive features of national Indian clothing and culture of wearing such outfits. It was followed by defile of bright costumes on stage of IIR.
Indian clothes are unique and inimitable. After many thousands years of history and having stayed under oppression of various cultures and peoples, Indians preserved their distinctive character. Traditional women's outfits in India are a rave of bright colors and diversity.
The most famous traditional women's outfit in India is, of course, sari. In ancient times sari consisted of two cuts of fabric: first cut was used to wrap thighs second to cover chest and shoulders. Secon piece of fabric was called dupatta. Its ends were folded into a skirt, tied at the back or left to hang freely in the front.
Modern sari consists of a single cut of fabric. Its length varies from 5 to 12 meters. Its width constitutes up to one meter. Sari can be either sole-colored or with a patterned trimming along bottom edge. Sometimes there are trimmings along two edges: bottom and top one. Palu is an edge that is thrown over a shoulder. They tend to decorate it richly because people around judge beauty of the whole outfit by it.
Gagra choli (Lehenga choli) is an outfit that free, non-married Indians like a lot. It is considered a dinner, festive attire. Gagra is a long skirt. Choli is a short blouse. Formerly such an outfit was worn only by women with hihger rank in society. Nowadays Gagra choli is popular all over the world.
Shalwar kameez. Shalwar are wide baggy trousers cuffed around ankles. Kameez is a long slim-waisted shirt with deep vents on both sides. Often women accessorize their attire with a veil for head and shoulders. It is called dupatta. This outfit originates from the Mongols who came to the territory of India. Shalwar kameez is very popular in the North of the country. And it gains popularity among Europeans.
Churidar kurta. Churidar are shalwar of a kind but unlike the latter one churidar get narrow at knee-length. Starting at the middle of the leg, peats are made to be folded at ankles. With such trousers either long shirts or knee-lonfg jackets are worn.
To see how the defile went, please, visit our gallery.