Ousama Kafa: Recession-proof Person in Times of Crisis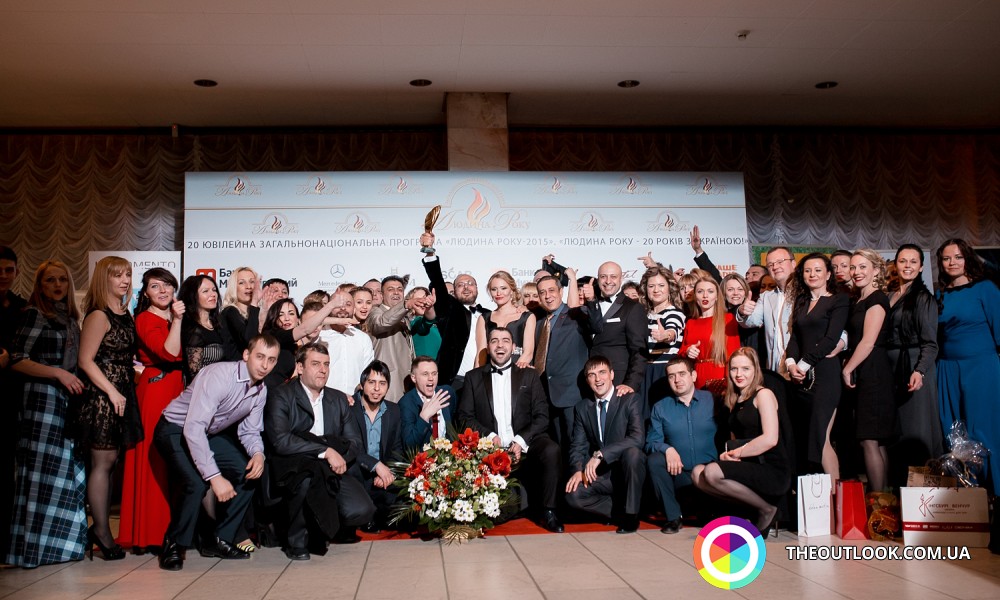 Brave and talented people who aren't afraid to develop and launch new focus areas of their business even in seemingly unfavorable times certainly deserve respect. One of such heroes of our times is a famous Ukrainian restaurateur Ousama Kafa, founder of L'Kafa Group.
Very recently Ousama won prestigious awards: Man of the Year 2015 in category Restaurant Business Leader and Best Manager 2015 according to The League of the Best – International Economic Rating. It was an earned conclusion of his 18 years of activities in the capacity of the head of the company that he built from scratch. We join in with congratulations and tell you about this extraordinary person with the words of his colleagues – people who know Ousama better than many relatives and friends because work consumes almost all of his time.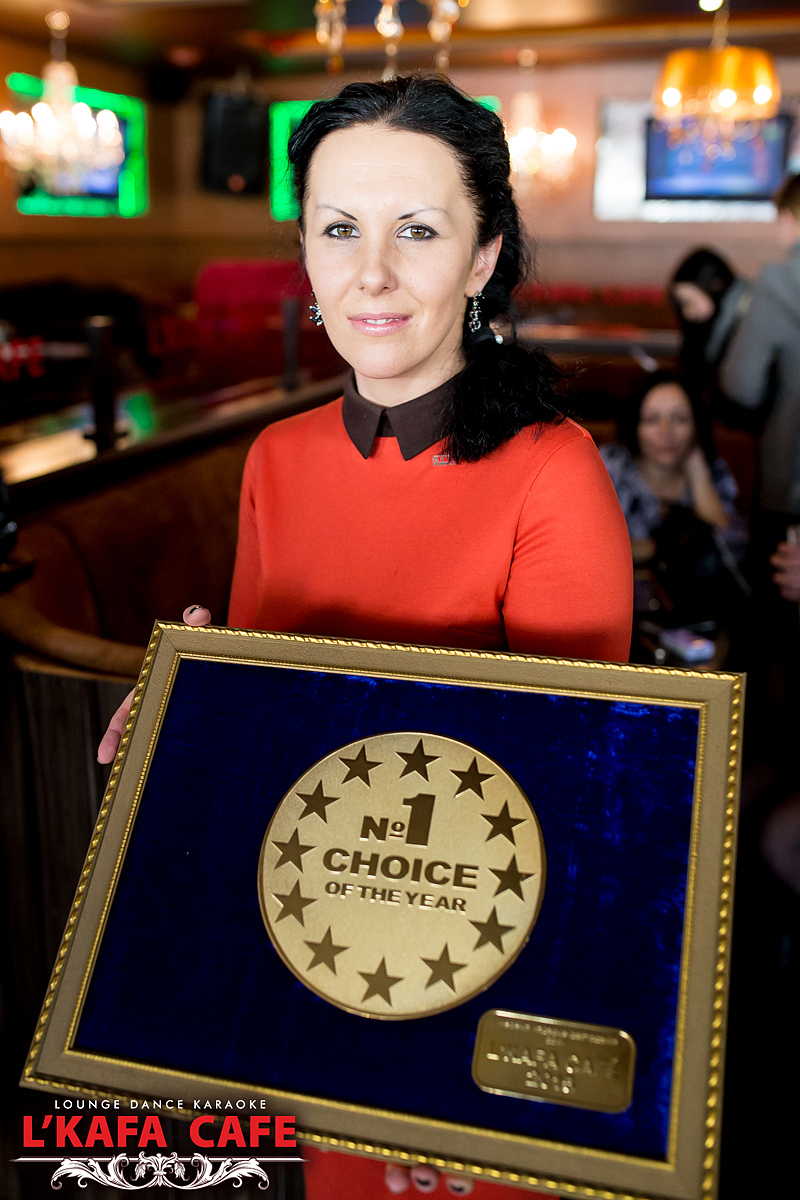 HR Director – Viktoria Kovalskaya
How authoritative Ousama Kafa is in business management or maybe to the contrary he is gentle and open for dialogue?
Ousama Kafa is a true leader! He is always ready to talk and help, he understands every employee.
Does Ousama communicate with rank-and-file employees of the chain? In his interview he said that each client who leaves a complaint on the hot line gets to him through forwarding. Do employees have same way to connect to the president of the company?
Restaurant business is first of all about people and to work in it without direct communication and full plunge is a suicide. Sure enough I cannot say that he spends a lot of time talking directly to each employee – our team is too big for that. Ousama Kafa finds power and energy to maintain relations with everyone. He is open enough and always ready to listen. Employees have access to the president of the company, even through the same Facebook. As to comments and hot line – that's true, each top-manager and Ousama Kafa personally get every complaint and remark.
In what way does Ousama motivate his people? What is his management style?
Ousama Kafa is a person with inexhaustible energy and optimism, being by his side makes you want to go – no matter where. For me main motivation is to work with such a person as Ousama, he charges with his ideas and constant development, both inner and outer!
Commercial Department – Tatyana Zvarych
Do you remember your meeting Ousama Kafa? What was your first impression of him as a person and as a professional?
First impression is most accurate in majority of cases. And so was mine. I came in response to a job ad of an accountant. It was already distant year 2004. A very pleasant meeting with the owner, OUSAMA KAFA, was awaiting me. I remember that day as if it was yesterday. First things I paid attention to were politeness, simpleness in communication and humane attitude. Main advantage that I saw in this man and the one that didn't have a single reason to doubt in years to come was decency.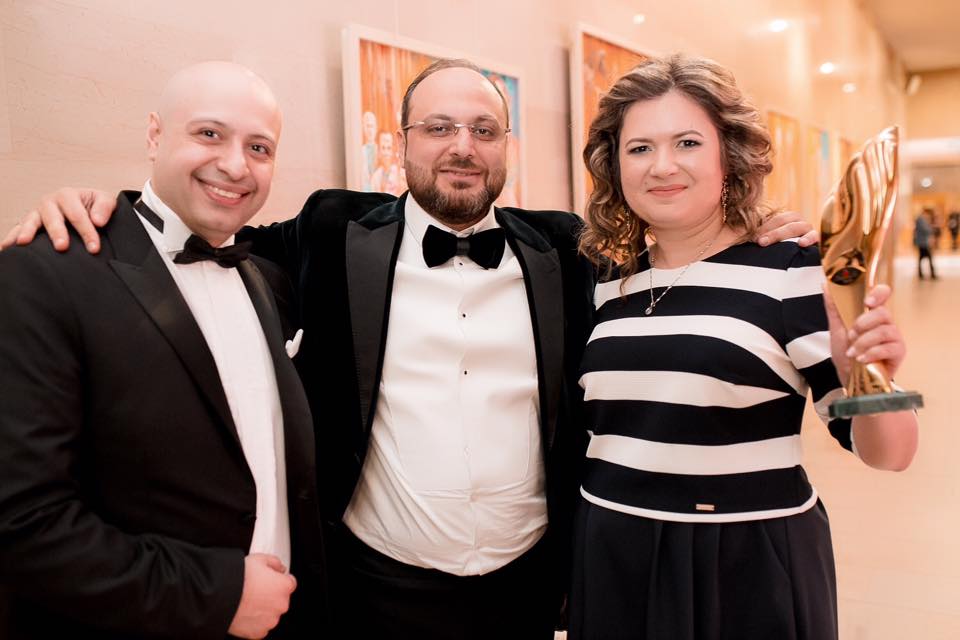 I am grateful for all the schooling that I've received at L'KAFA Group because there I learned things that are not taught at any university: interpersonal skills, flexibility, bravery and large-scale thinking. Speaking of OUSAMA KAFA's professional skills, first thing that stroke me was that at his age he had such a vision of situation, dedicated a lot of time to setting priorities and communication with employees. He is very diligent in everything he does; he often notices what others don't. He has analytical mind and well-developed intuition.
Ousama also has business acumen, an ability to see benefit where others don't. But that's not all. This ability meets instant transition to actions to derive this profit. Many clever people see an opportunity but don't dare use it. And there also are numerous unhesitating people who don't know where to apply their efforts.
What is Ousama's and the chain's main principle in business planning?
As a true master of his trade, Ousama follows certain standards: systematic approach to enterprise management, planning, organization, motivation, control, maximum involvement of staff of an enterprise, organization of mutually beneficial relations with suppliers and partners, marketing researches.
Management is a complicated process! One should always have a strategy that would include all expenditures starting from the simplest ones and up to distribution of profits. One should have a business plan. No business plan – too risky to engage in a business. In restaurant business one should know everything to tiniest trifles, particularly: number of potential clients, number of regular customers, average cost of a client's purchase, frequency of purchase of a particular regular client, profit margins on sales of a certain product. And one needs to see the whole picture of all of the details.
Our sphere is different from all other kinds of business. It is an enterprise that combines art and traditions, mechanisms of work and market experts' experience as well as philosophy of providing services. Also, an important role is played not just by money but also by ideas – the ones that will bring profit upon being put into practice.
What is the secret of your company's success – it is one of the few that manage to develop its chain in times of crisis?
Ousama Kafa tries to talk about new ideas, implement new business projects and not talk about problems. Problems have always existed and they always will. Though, here, too, our Leader teaches us to treat the problems philosophically. He always insists: "There are no problems – there are situations that can always be dealt with."
It is believed that it is easier to earn than to preserve. Saving is now essential more than ever. Indeed, we have to revise and improve expenditure side. This is the reality of business. Times of crisis are, alongside other things, times of new opportunities. Ousama constantly looks for new approaches to work, planning and development. He is never at a stop. He analyzes a lot to adjust to changes. The fact that this strategy is correct is justified by our position in the market.
Our company's motto is: "Always, every day, every minute seek victory!" Each person always has a choice: to win or lose any given situation. We try to see only good and positive aspects. Because people reach out for positive people, for optimists – not for whining pessimists!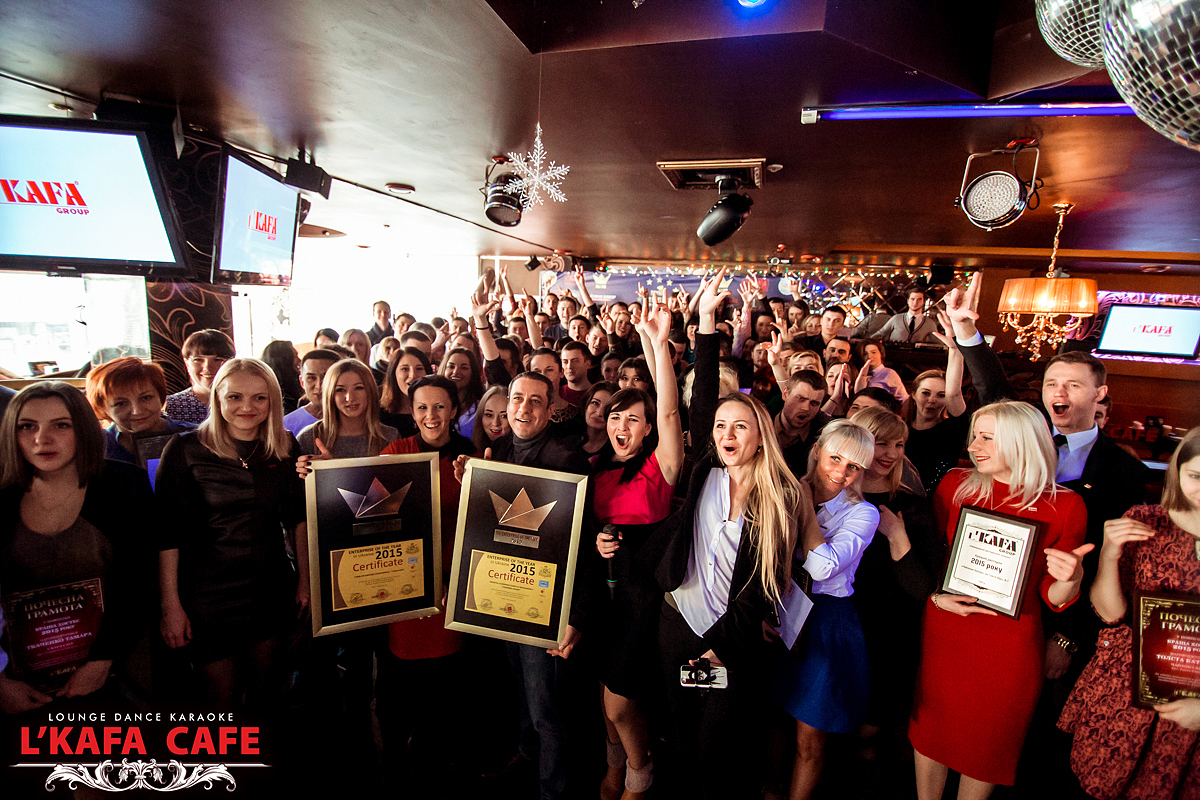 Do you have any large investments in plans in the nearest future and what future expansion of the chain can be about?
Sure enough, plans always exist. First of all, these investments will be into economy of Ukraine. There are many interesting ideas that will be presented to our clients and guests. Our Leader has numerous ideas aimed not just at business but also social sphere and charity.
Alongside everything else, our Leader is often on business trips to different countries. Franchising means transfer of a trade mark for use so we don't have geographical limitations. At that, OUSAMA KAFA is a Ukrainian businessman, who has created business in Ukraine, contributed greatly to the economy of the country and will keep doing that. All the taxes on incomes from franchising of the trade mark to neighboring countries and beyond are to be paid in Ukraine because Ousama is a citizen of Ukraine.
You supervisor won a prestigious award Man of the Year, what would you like to tell or wish him on the occasion?
This success didn't come to him in one year. Over 18 years L'KAFA GROUP has been actively engaged in building restaurant establishments in Ukraine.
Victory in Man of the Year 2015 – Restaurant Business Leader of the Year shows that OUSAMA KAFA has managed to achieve productivity and efficiency in business. It proves once again that intelligently elaborated concept and consistent and comprehensive implementation guarantee success. I wish OUSAMA KAFA to always remain the same Man with capital M he is now. I wish him success and prosperity in work and life!
Meat shop director – Iryna Ordukhanova
What is it like to be a part of Team Ousama?
Major part of my life is taken by job that satisfies all my aspirations and ambitions. I have worked in the company for 12 years already and I can safely say that in large part it is one family. I came to the company as a prep cook and went through every step to the position of a cook, then a chef and later to the position of production manager. We do our best for the company's growth and Ousama Kafa does his best for growth of his employees. We are one large mechanism.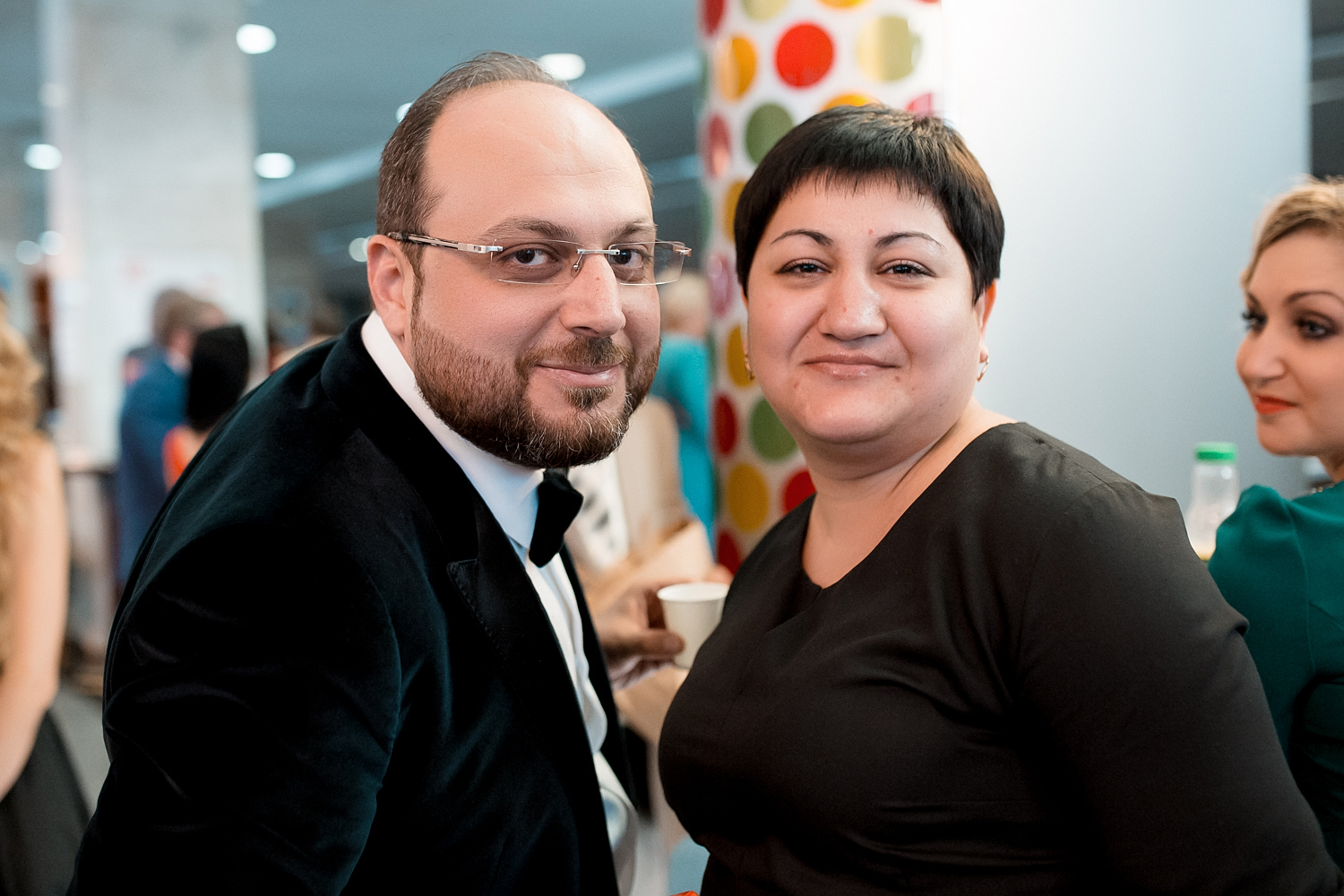 What goals did you set for yourselves when launching a separate meat production unit? Do you have any special requirements to meat production technologies?
First of all it is competitive quality and ecological pureness of products. As to additional advantages, these are logistics, centralized quality management, sanitary, hygienic and technology requirements control.
Name three main qualities of Ousama as a restaurateur?
He is a person with sensitive intuition, huge energy and proper goals. He knows better than anyone, what Ukrainian market needs. He knows how to adjust to any conditions. I think that 20 years of experience can be attributed for that to a great extent
How are your production and selection different from the ones of your competitors?
Our competitors purchase products mostly from manufacturers while we purchase raw materials and produce everything ourselves, we control every process up to a dish being served to a guest's table. It is this what makes for a big advantage of centralized work. We are sure about the product's quality and we try to deliver only best quality and best service.
Your supervisor won a prestigious award Man of the Year, what would you like to tell or wish him on the occasion?
I only want to wish him peace, further development and a good team. We are on the right track!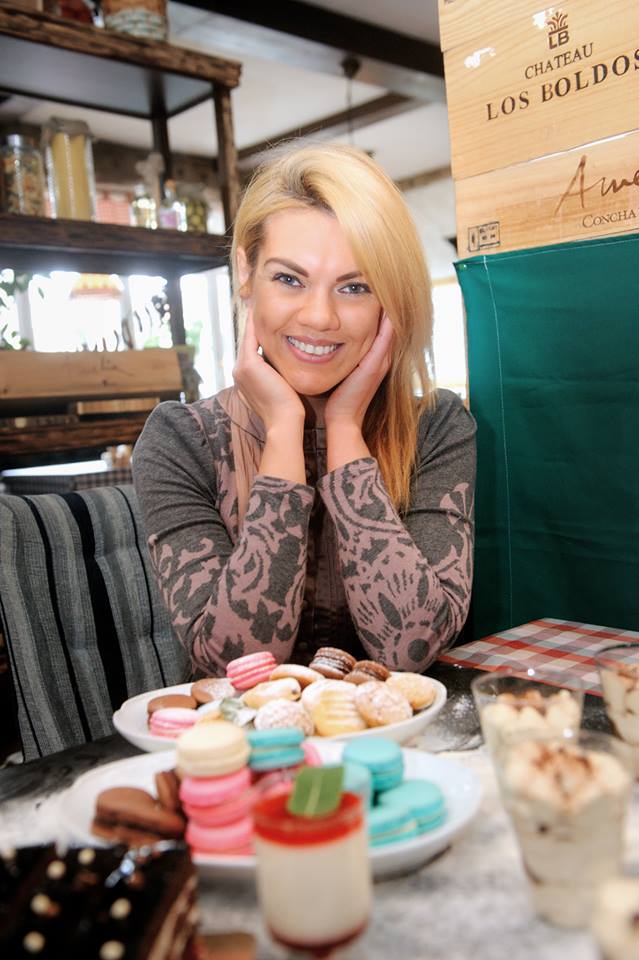 Director of Development of PUDRA L'KAFA SWEETS confectionery Victoriya Kudriavtseva
How has Ousama Kafa come up with the idea of creating a new area of focus inside the holding?
It was no accident that our company arrived at creation of Own Confectionery, at this stage of the holding's development it is very important for us not only to maintain our level but improve every single day. Time had to develop "sweet" line and I had a very clear task set: to create a decent confectionery inside our holding that is supposed to combine modern trends, highest quality of products, naturality and healthiness.
Did Ousama, as a manager who tries to follow every step of the chain's development, take part in elaboration of menu of the pastry shop?
In this respect we were very lucky because Ousama has a unique aesthetic taste – he takes part in tasting during creation of deserts selection, elaboration of options of serving and decorating dishes. Together we follow trends abroad, attend world's main exhibitions of pastry items.
At my end it was very important to sense expectations of our clients and fully satisfy tastes of the most sophisticated gourmets taking into account price formation, marketing, logistics and modern approaches to making confectioneries.
If we talk about the menu of the sweet shop, is it European or Eastern deserts that prevail?
A team of professionals in making Eastern delights work in our establishment so we increase selection in this area every day. I can say for sure that in the nearest future our Eastern sweets will rank among of the best ones in Kyiv because we 100% follow cooking techniques and most importantly everything is cooked by experts with eastern blood!
As to European deserts, our Pastry chef graduated from school of confectionery art in France – it was the main criteria to pick a candidate for the job. I safely call our pastry shop PUDRA international – we combine both European and Eastern traditions.
The owner of the chain won a prestigious award Man of the Year, what would you like to tell him on the occasion?
In my opinion, for Ousama an award is a new start, new ideas and development! I'd like to wish him cosmic health and longevity! Ousama possesses both deep wisdom and business-sensitivity! And, of course, to promise him to win Choice of the Year award in the category Best Confectionary with PUDRA Pastry Shop next year!