Even a Gallery Seat Is a Dream: World's Most Unusual Theatres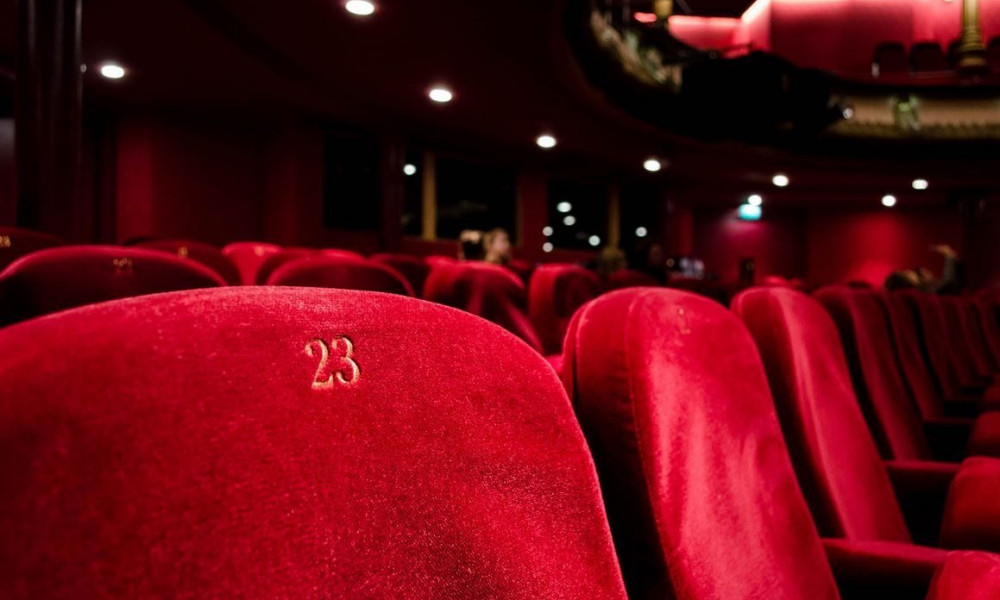 Theatre, just as literature, is, probably, the most enduring art form. It has been predicted death so many times in previous century alone when over several decades cinema, television and Internet emerged! Everyone must have lost count of those predictions, but no matter what, people all over the planet from time to time head to gorgeous halls and enjoy performances on stage.
This is all because some theatres attract as magnets, never to let go.In our selection we would like to tell about most extraordinary theatres of the world that impress with their architecture, location and design. In such set any staging cannot but stick in memory; so, let's start our review!
Arena di Verona
This venue can be rightfully called the most ancient and atmospheric because its age constitutes almost two thousand years. It was erected in Italian city of Verona to hold gladiator fights, public executions and circus performances; since 1913 it has served in the capacity of a location for both opera and dramatic shows. Thank to unique acoustics about a million people annually enjoy art there. Evening performances are exceptionally beautiful because alongside lamp lights they use candles for illumination. When the Arena is on fire, both literally and figuratively speaking, there is hardly a similar object that can compare to it in grandeur.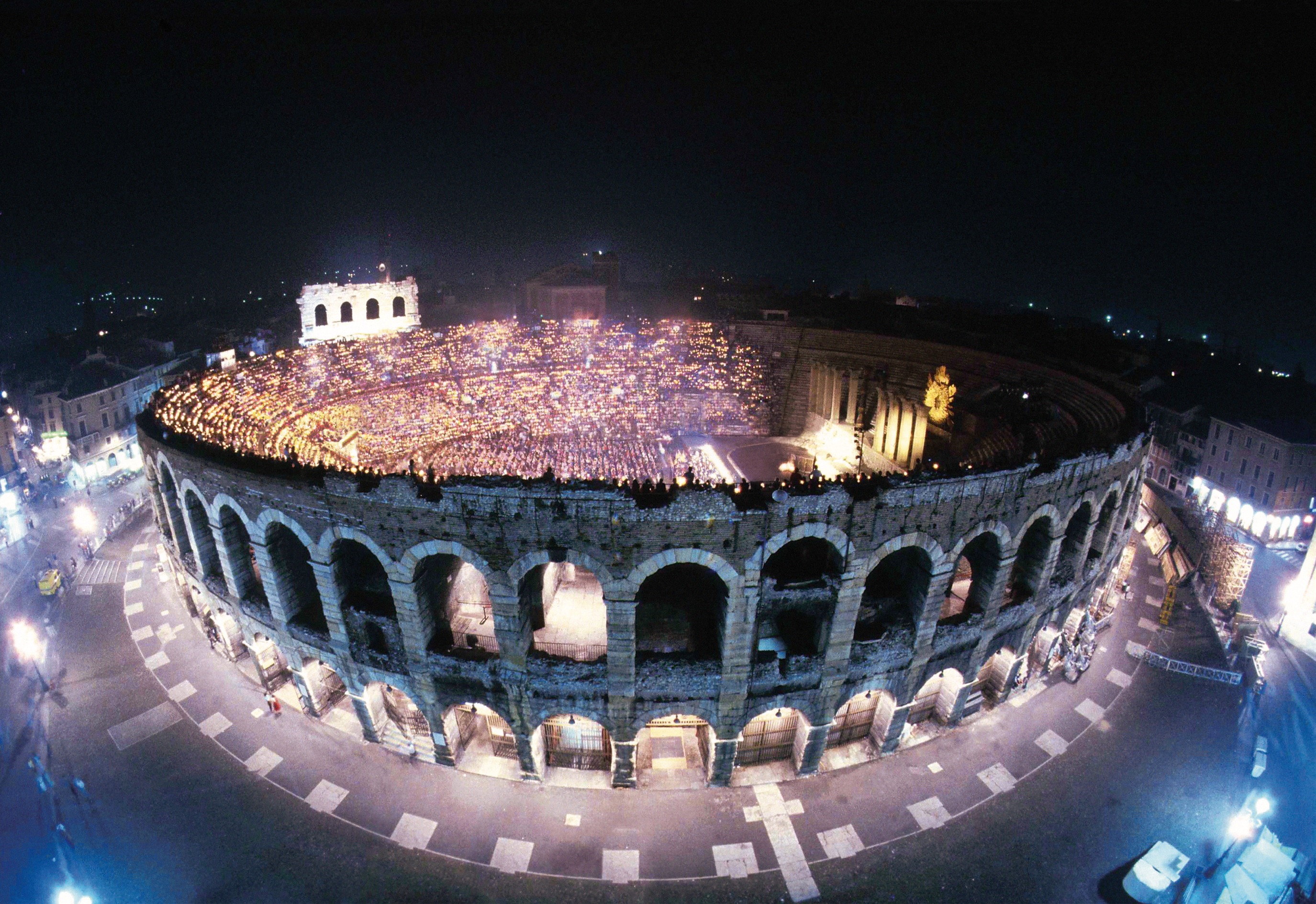 Photo atorus.ru
Les Passagers

It is hard to call this famous French theatre, Passengers, a classic one because local performances are a mixture of dramatic and circus arts with videoart on top of it. Huge vertical screen wall serves as a stage for shows, actors rush along it demonstrating spectators not just entire range of own emotions but also enviable acrobatic skills. The founder and inspirational figure of the crew is director Phlippe Riou – it was him who came up with the idea and staged the first performance back in 1988. Since then "passengers" keep confidently and playfully winning hearts around the world because they can perform not only on their screen-stage but almost on every vertical surface: whether be it a wall of a house, glass of a skyscraper or a pyramid.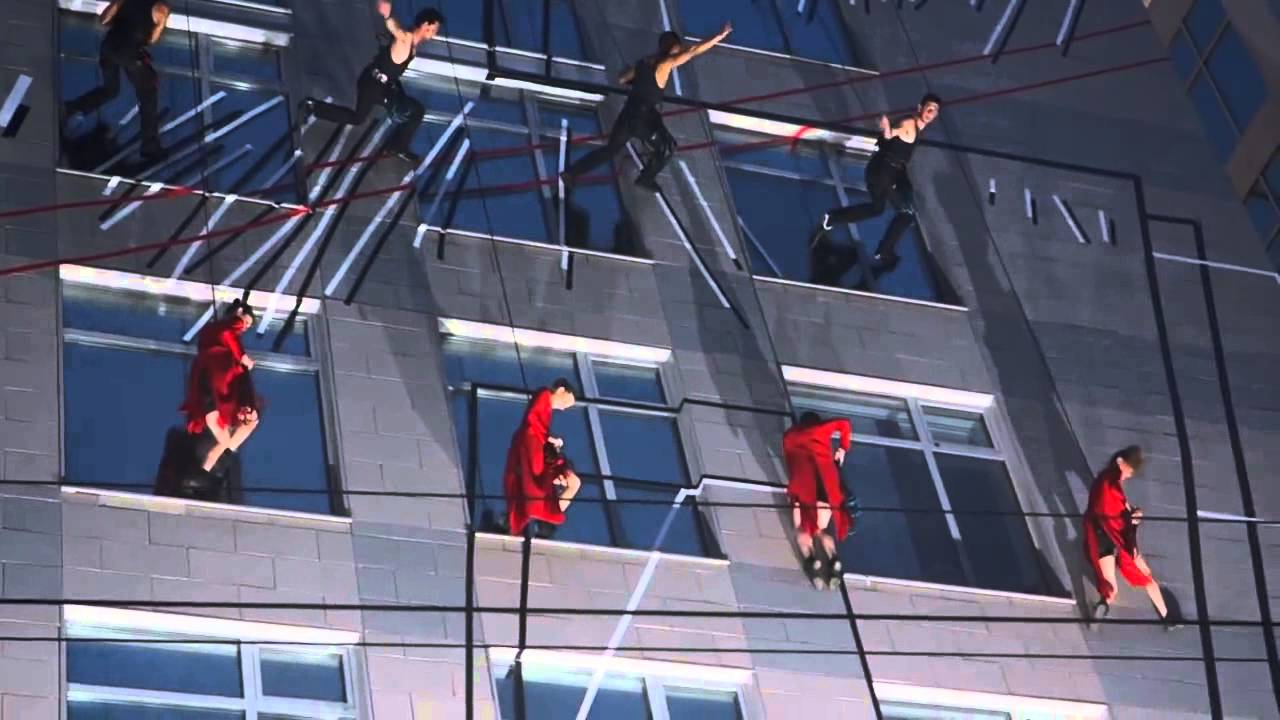 Photo youtube.com
Lake Stage
Bregenz Festival that takes place on a floating stage in July-August – is a major event in the world of theatre. Alongside high-quality staging, spectators also enjoy coolness of the lake against the background of inimitable Austrian landscapes. This location with very expensive tickets enjoys huge popularity because performances do not take place in airless halls but in fresh air instead. We have already published a large feature (сюда можно гиперссылку на нашу статью) dedicated to Bregenz but it would be a crime not to mention it in the context of the best of the best. Take a boat and sail!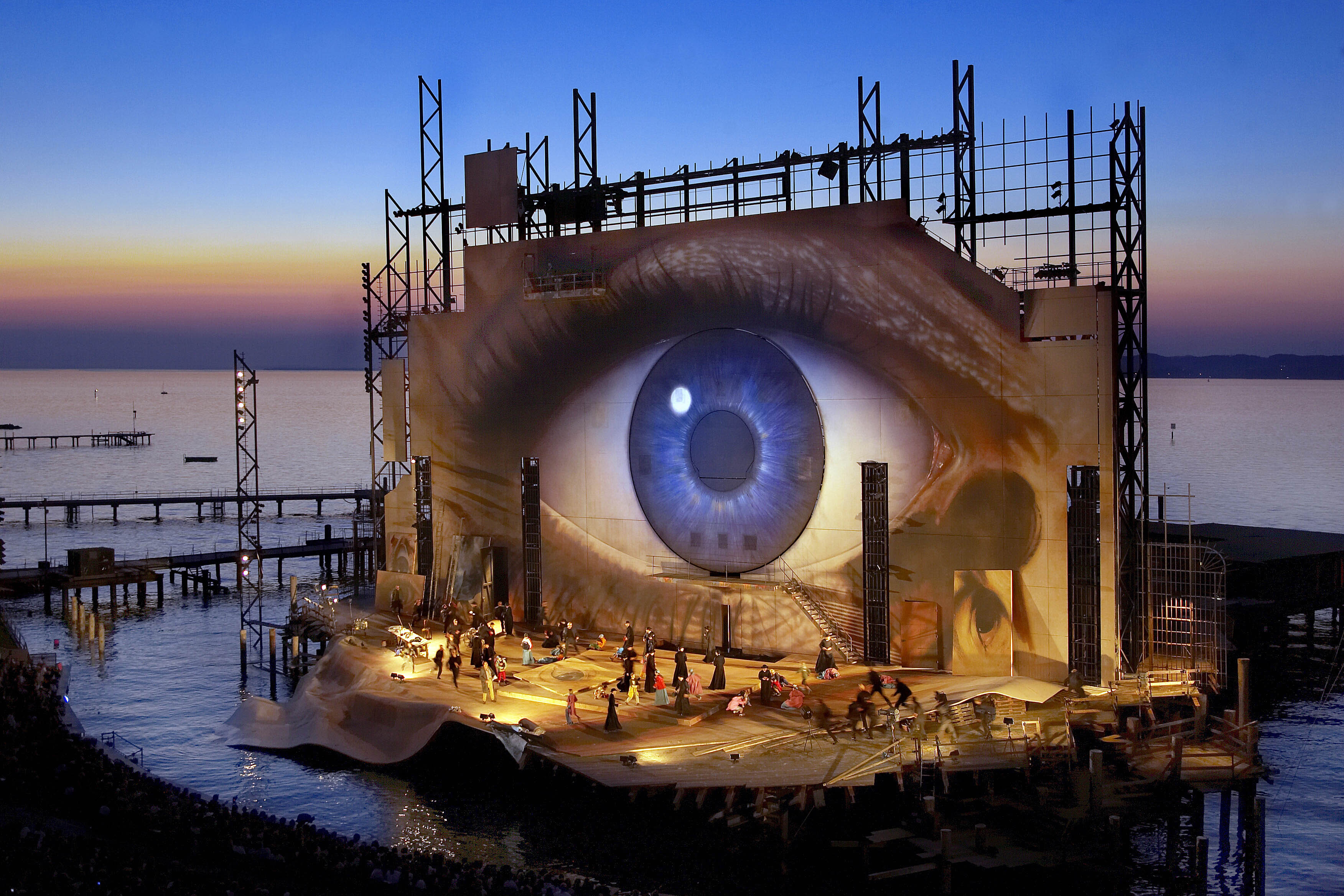 Photo pinterest.com
Guangzhou Opera House
Huge and fantastically elaborate shark is one of the most daring projects of incredibly brave Zaha Hadid. Opera house at Chinese city of Guangzhou designed by her is believed to be as nearly as the most technically advanced one in the world. Its lines impress both inside and outside for it seems that these are not walls and roofs everywhere around but some sort of elements of rivers, canyons and ravines. Hadid herself said that she was deriving inspiration in topography and geology images while designing it. Main hall is executed in a classic manner to accommodate 1800 spectators, it is constantly full to its capacity because the venue is the main in China and it is very hard to get tickets there.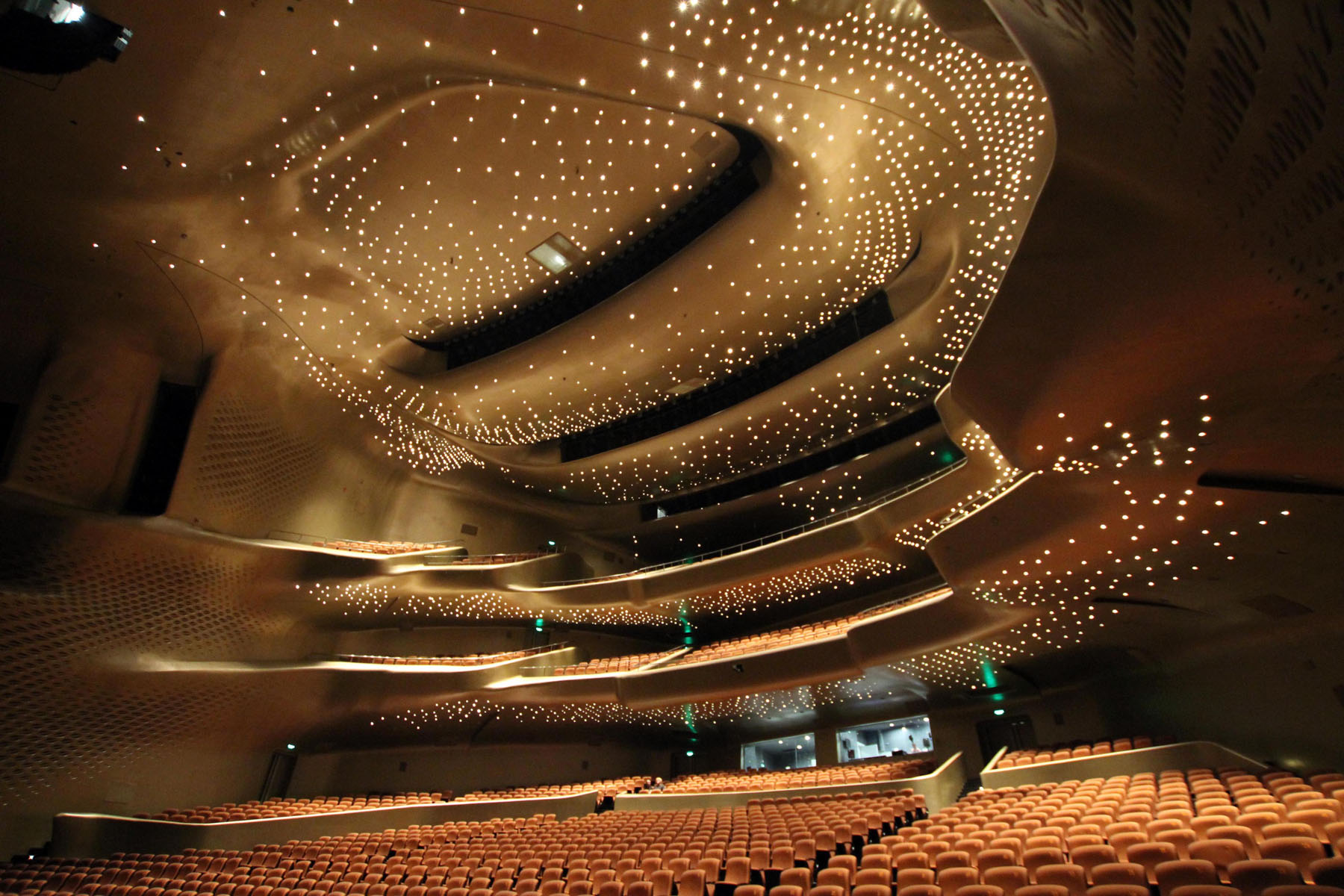 Photo lepoint.fr
Esplanade Theatre

Another futuristic giant in our selection that seems like it has landed having come from the future – Singapore Esplanade. Designed to accommodate 2 thousand people, with own trade center and a whole range of restaurants, resembles durian fruit to some and a seashell to others. As to architects, they just smile but do not unveil the secret of what image they had in their minds. Therefore while Singaporeans and tourists keep guessing, the construction with a glass roof, or an open-air spot if needed, has entertained amazed spectators for over 10 years already. Alongside aesthetic functions, the construction is also used for practical reasons – as a venue for exhibitions, negotiations and large-scale conferences.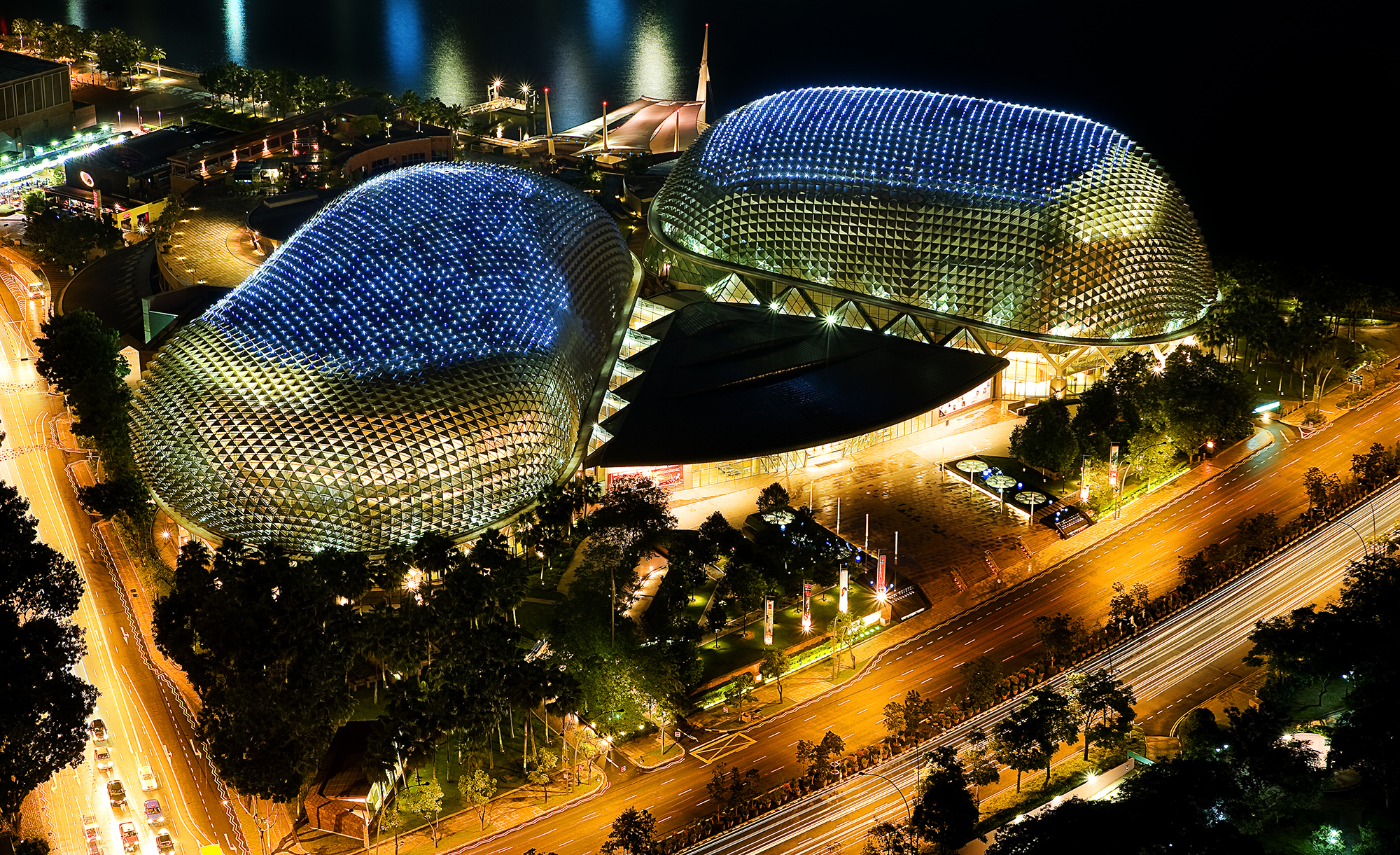 Photo tickikids.com
Minack
This Colosseum of the United Kingdom cannot boast of having modern technologies, unusual material or legendary history. However it perfectly illustrates one old rule: don't be afraid to dream. Author of this curious object, Rowena Cade, had dreamt of a theatre her entire life. Initially she wanted to become an actress and to open a venue of her own then but it wasn't working out till 1930 when she decided she could build an open air theatre on the very sea shore with the efforts of her family. Having bought out this piece of land Cades got to arranging seats for the audience, stage and decorations by moving huge stone blocks. Later neighbors and other citizens of Porthcurno, the small town in the south of the country, joined them. Over several years desperate fans of dramatic art managed to create a cozy and unforgettable theatre where all performances are held in warm semi-homely atmosphere. Nevertheless, fame of the place has reached far beyond the boundaries of the United Kingdom and today Minack is an important spot for theatre goers from all over the planet.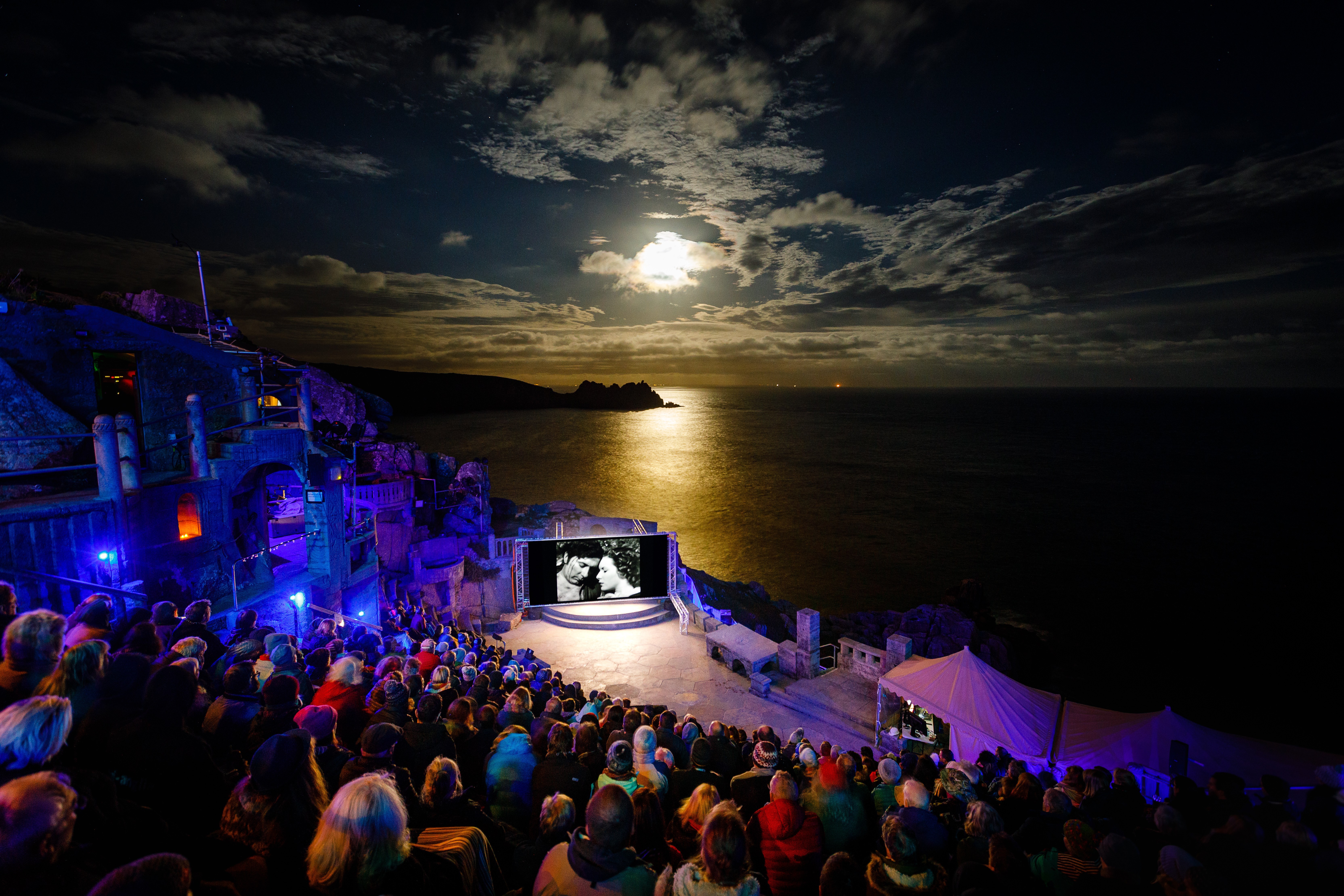 Photo compasspresents.com
Oslo Opera House
Ambitious object built in the capital of Norway is an excellent example of how new constructions, and giant ones, should be written into landscapes without destroying historic part of a city. This project, designed by Snøhetta, famous designers' bureau, can be safely called not just a theatre but also a public space, a place for citizens to meet and have rest. Alongside art lovers skateboarders, skaters and fishermen developed liking for the opera because its constructions allow admiring the capital and Oslo's water resources. At that, the hall itself is distinctive for its acoustic characteristics of highest quality and on the inside everything is quite literally stuffed with technological novelties.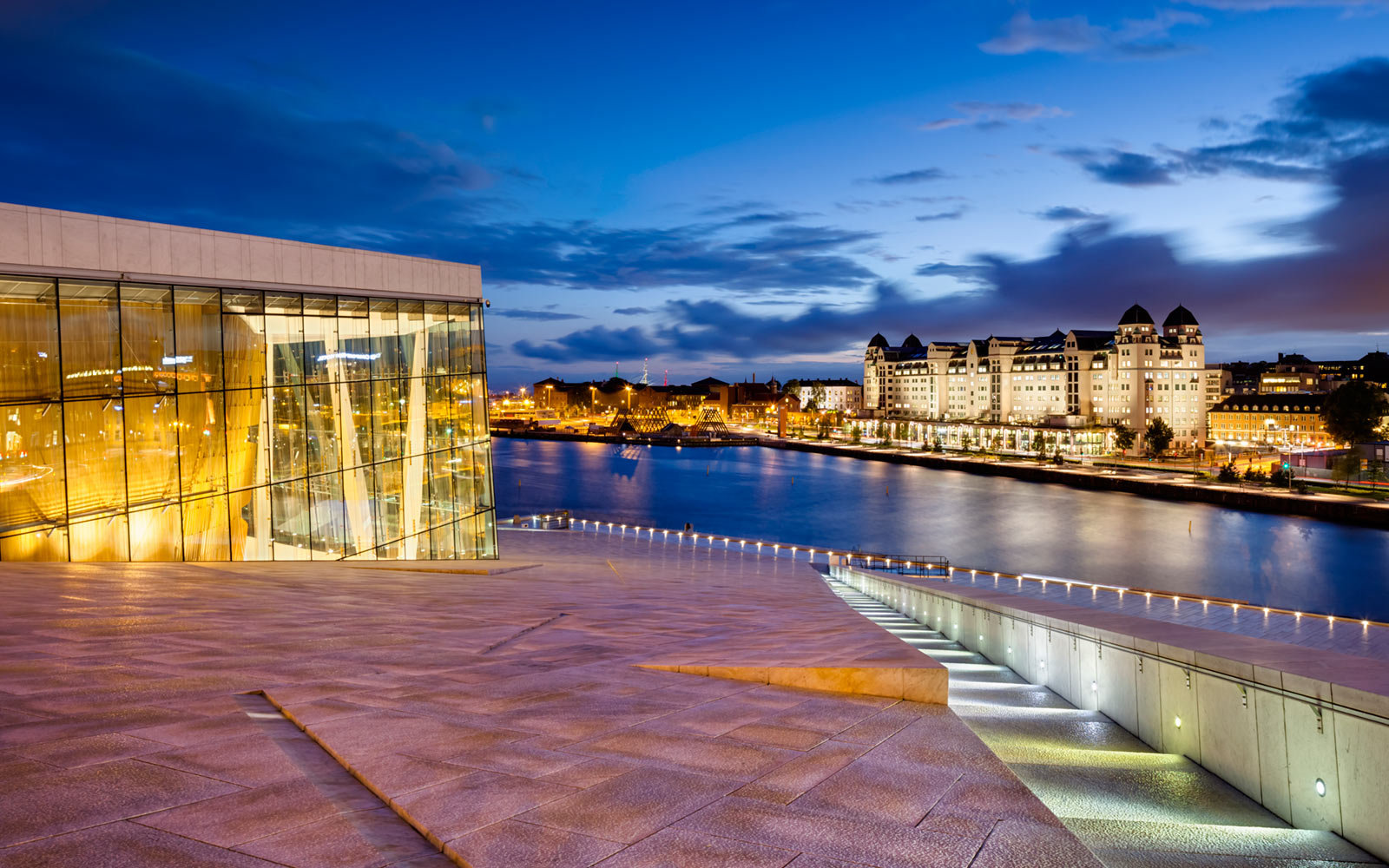 Photo travelandleisure.com
Cover photo aworldtotravel.com