From Runway to Museum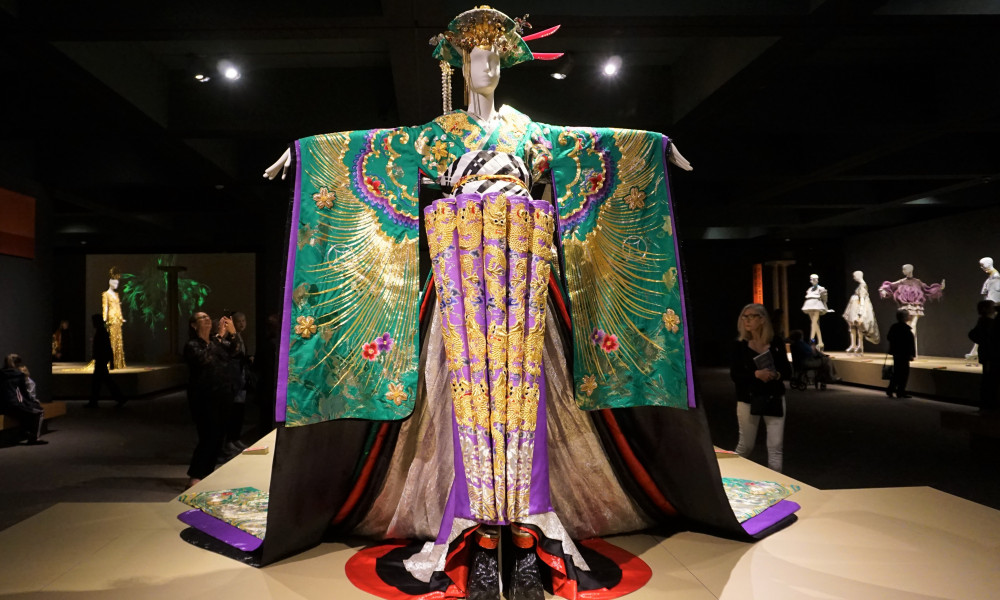 Did you know that Met Gala is held annually at the Costume Institute at the New York Metropolitan Museum? And did you know the fact that this year it has been held for the 71st time? We were surprised! Therefore, we collected for you the top museums created in the name of fashion and everything connected with it! After all, fashion, like its creators, has long been closely on the catwalk ...
Fashion is not something that exists in dresses only. Fashion is in the sky, in the street, fashion has to do with ideas, the way we live, what is happening. – Coco Chanel said once. One thing to add is that concept of fashion is, certainly, unimaginable without art. Of course, not every outfit is worthy of being an exhibit, and below we are going to tell you about the worthy ones. If some dress is a symbol of certain era, and we can learn history from some outfits, then they are sure to find right place in exhibition halls.
Further evidence for this was Alexander McQueen's sensational exhibition in the legendary Metropolitan in New York. Retrospective of British fashion maven broke the attendance record and ranked among top ten most popular biennales in the history of extraordinary shows. Within three months it was admired by more than half a million visitors. No doubt: fashion museums have been enjoying a wide popularity over recent years. That is why we would like to bring to your attention the world top ten.
No matter which way you look at it, when you hear of fashion capital, you immediately recollect Paris. This city hosts three significant fashion destinations. The first one is the Museum of Fashion and Textiles (Musee de la Mode et du Textile). Suffice it to mention that the museum occupies 9 thousand square meters. A considerable figure, isn't it? It amassed the world biggest collection of clothing you could, and even could not imagine in the history of exquisite garments, from the Regency period to the present day.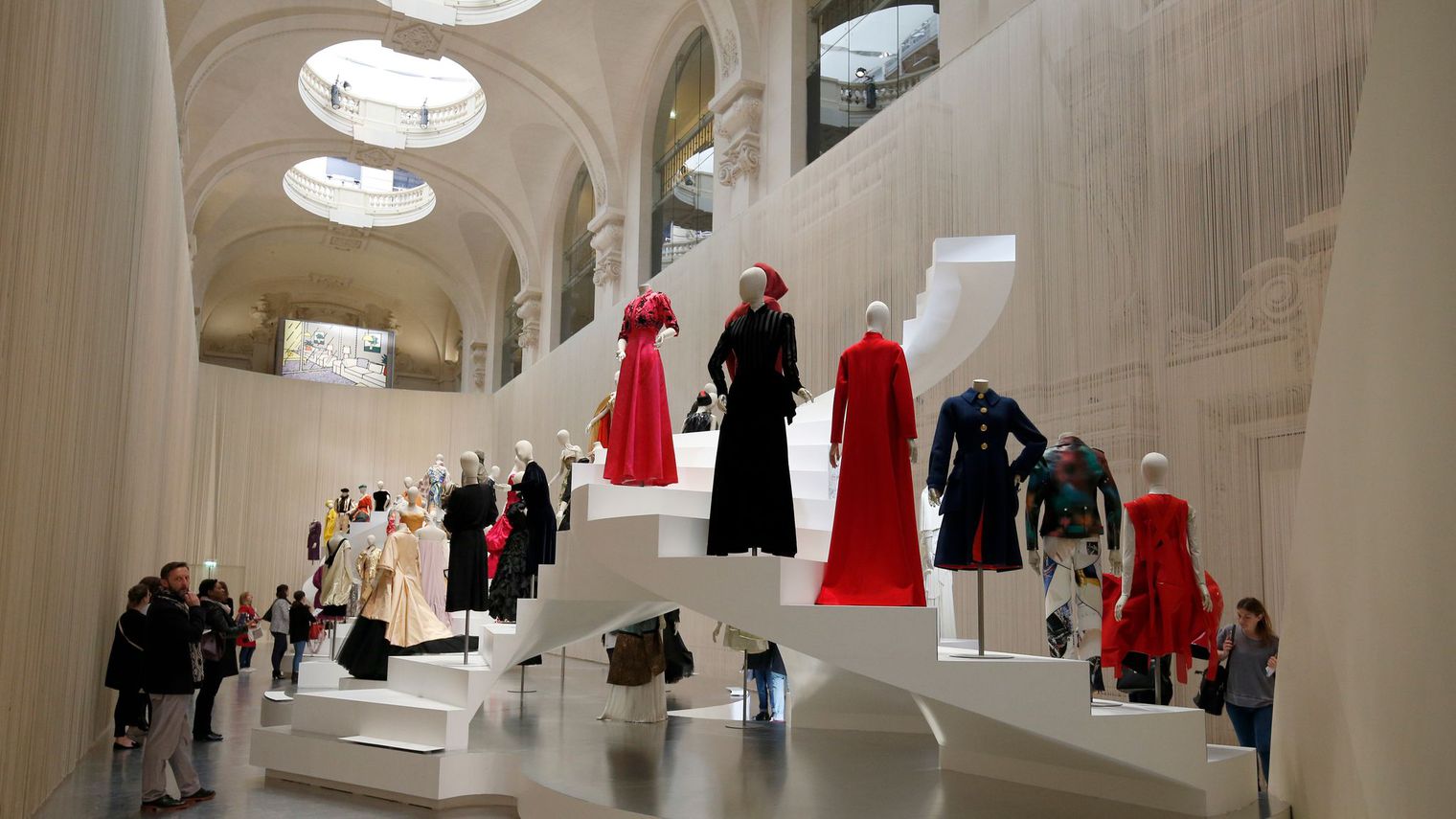 Photo wide-trip.com
City of Paris Fashion Museum (Musée de la Mode de la Ville de Paris) known as the Musée Galliera. The museum is located in two-storey Palais de la Duchesse de Galliera. Collections of attires are arranged as mini scenes, each representing a particular era. The museum's holdings cover the historical period from the beginning of the 17th century to present. There are several key garments that are not to be missed: whalebone corset worn by Marie Antoinette, Brigitte Bardot's Dior wedding dress and YvesSaintLaurent first female le smoking suit.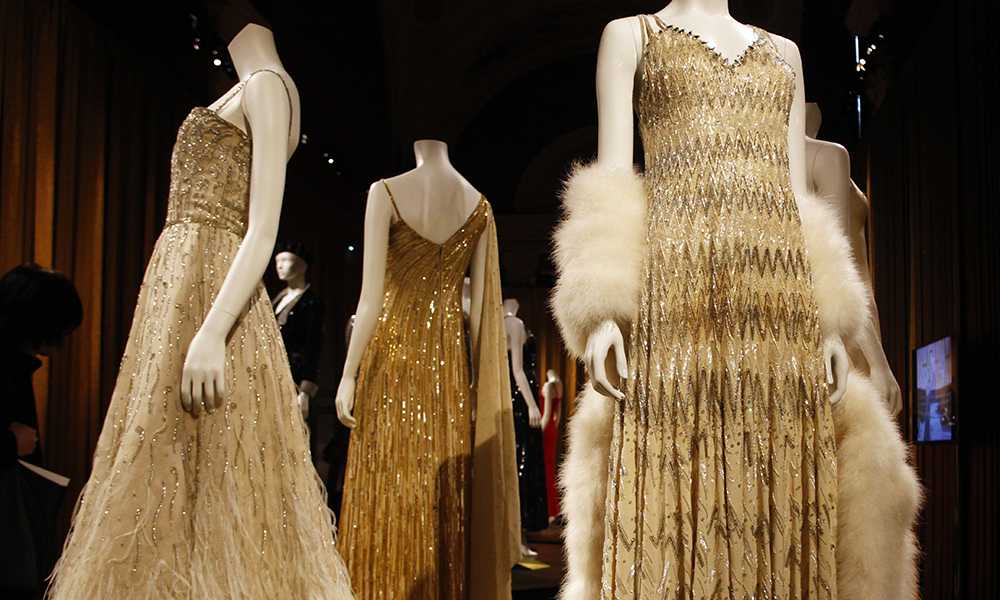 Photo quefaire.paris.fr
The top three French museums wouldn't be completed without very unconventional, even a bit eccentric the Museum of Counterfeiting (Musée de la Contrefaçon). Its exhibits are fake fashion brands items. Some of them are almost indistinguishable from the identical ones, but still remain nothing more then skilful forgeries. The shelves display Chanel and Dior bags, Hermes scarves, purses with recognizable LV monogram, forgeries of Lanvin and YSL items. For entertainment you can play spot-the-difference. Yes, authentic items are placed next to their copies to provide visitors with interactive perception. By the way, fashion houses often supply this collection with items which they managed to win in court proceedings.
Kobe Fashion Museum (Japan). Strangely enough the first Japanese fashion museum displays mainly European fashion instead of clothing preferred by the residents of the Land of Rising Sun. It holds the permanent exhibition Clothing of Napoleon I, and another exhibition which traces the development of dresses from loincloth to costumes created by best couturiers of the 20th century.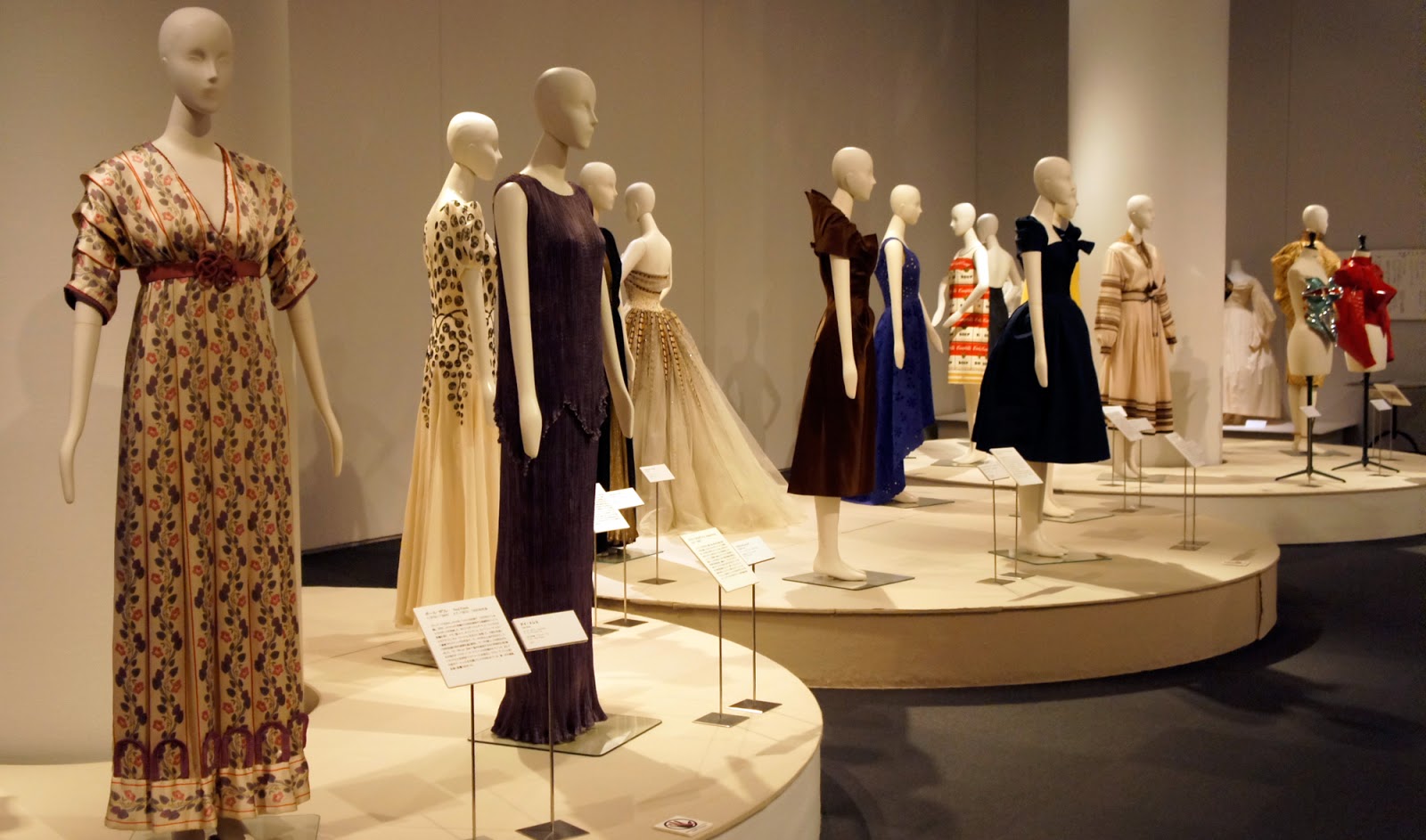 Photo susanlazear.blogspot.com
The Fashion and Textile Museum in London. It is at least the building that makes it interesting. It emerged that the museum founder Zandra Rhodes chose converted warehouse to host her brainchild, and, to make it look more outrageous, she painted the building in pink and orange. A cultural centre opened not that long ago, in 2003. And on this occasion 70 world celebrated designers granted their creations to the newborn fashion art centre.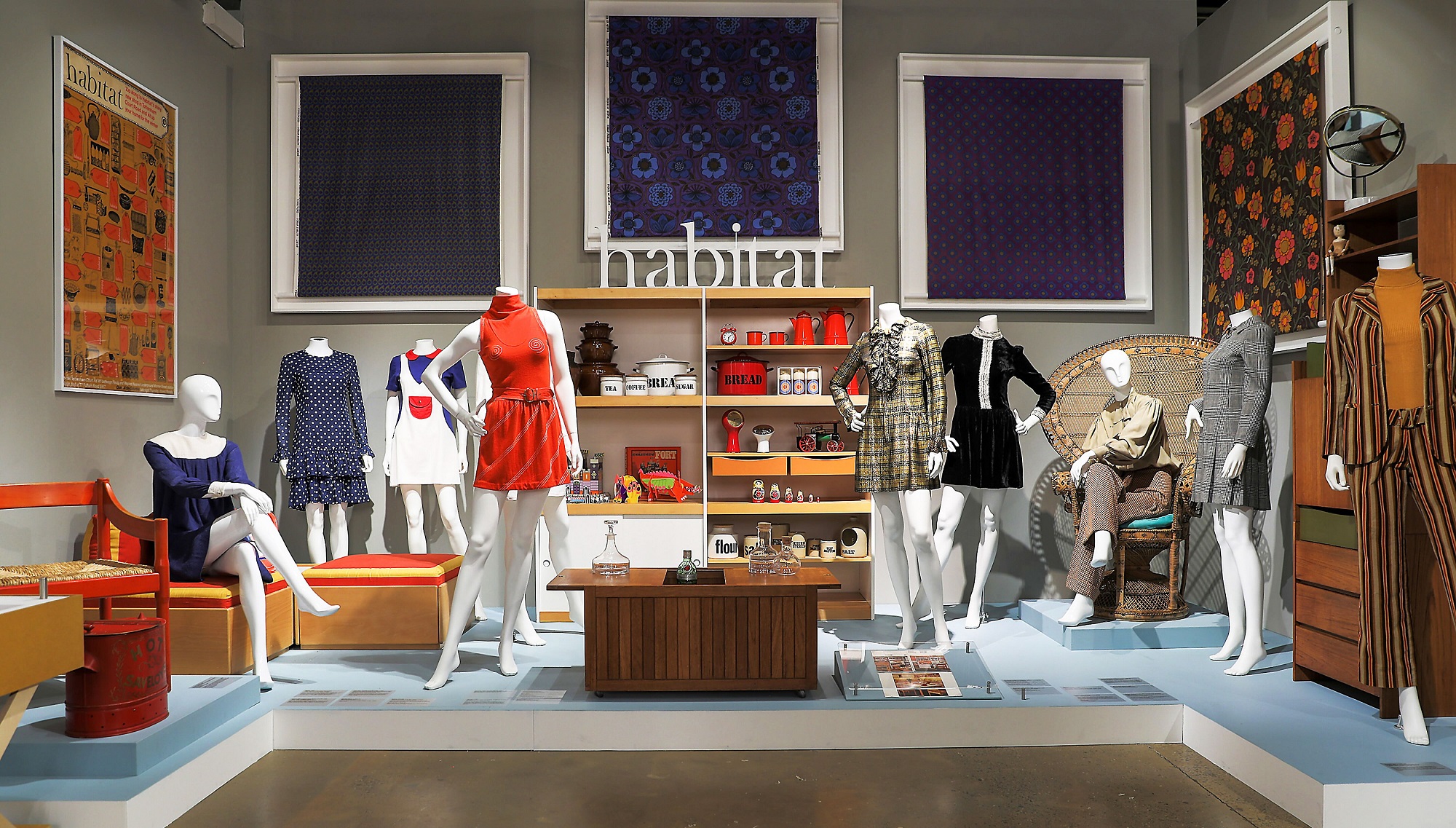 Photo conranshop.co.uk

The Bata Shoe Museum in Toronto. Welcome to shoe heaven! The building shaped like shoebox contains a biggest collection of footwear – more than 30 thousand pairs. They are kept with due care: in glass cases surrounded by medieval interior and paintings of the same era.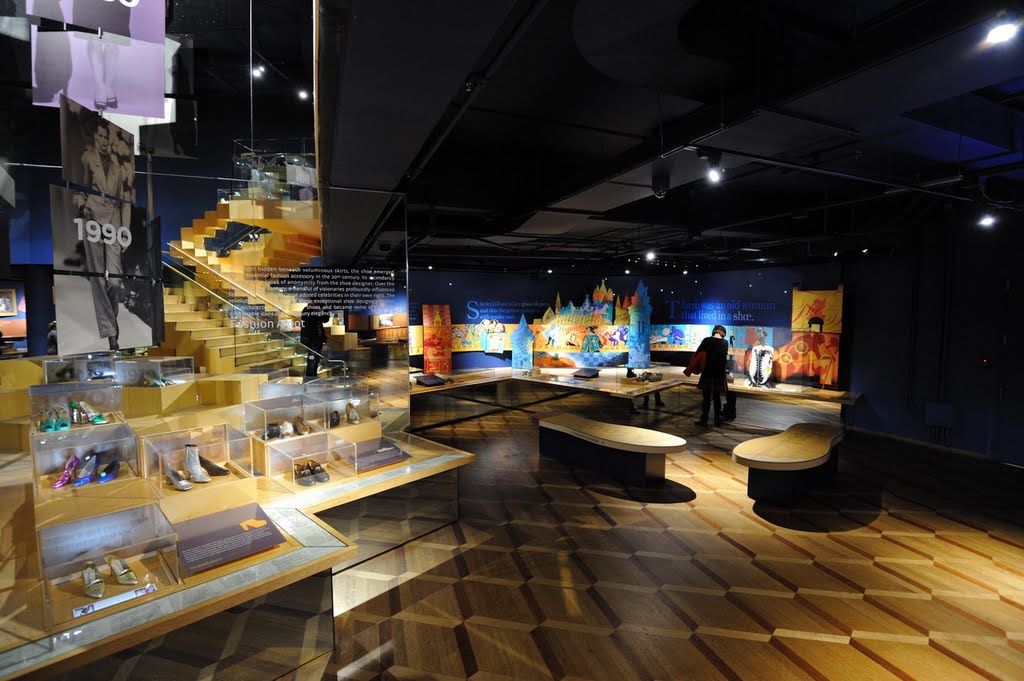 Photo bata.lu
The Costume Institute in New York. This establishment is not a separate museum but a curatorial department of inglorious the Metropolitan Museum of Art. This sight deserves attention since it was venue for above-mentioned McQueen's retrospective and such noted exhibitions as World of Balenciaga (1973), Hollywood Design (1974), Cubism and Fashion (1998), Yves Saint Laurent (1983), Christian Dior (1996), Gianni Versace (1997), Chanel (2005). In addition to the main displays, it holds biennales centring on a specific designer or theme.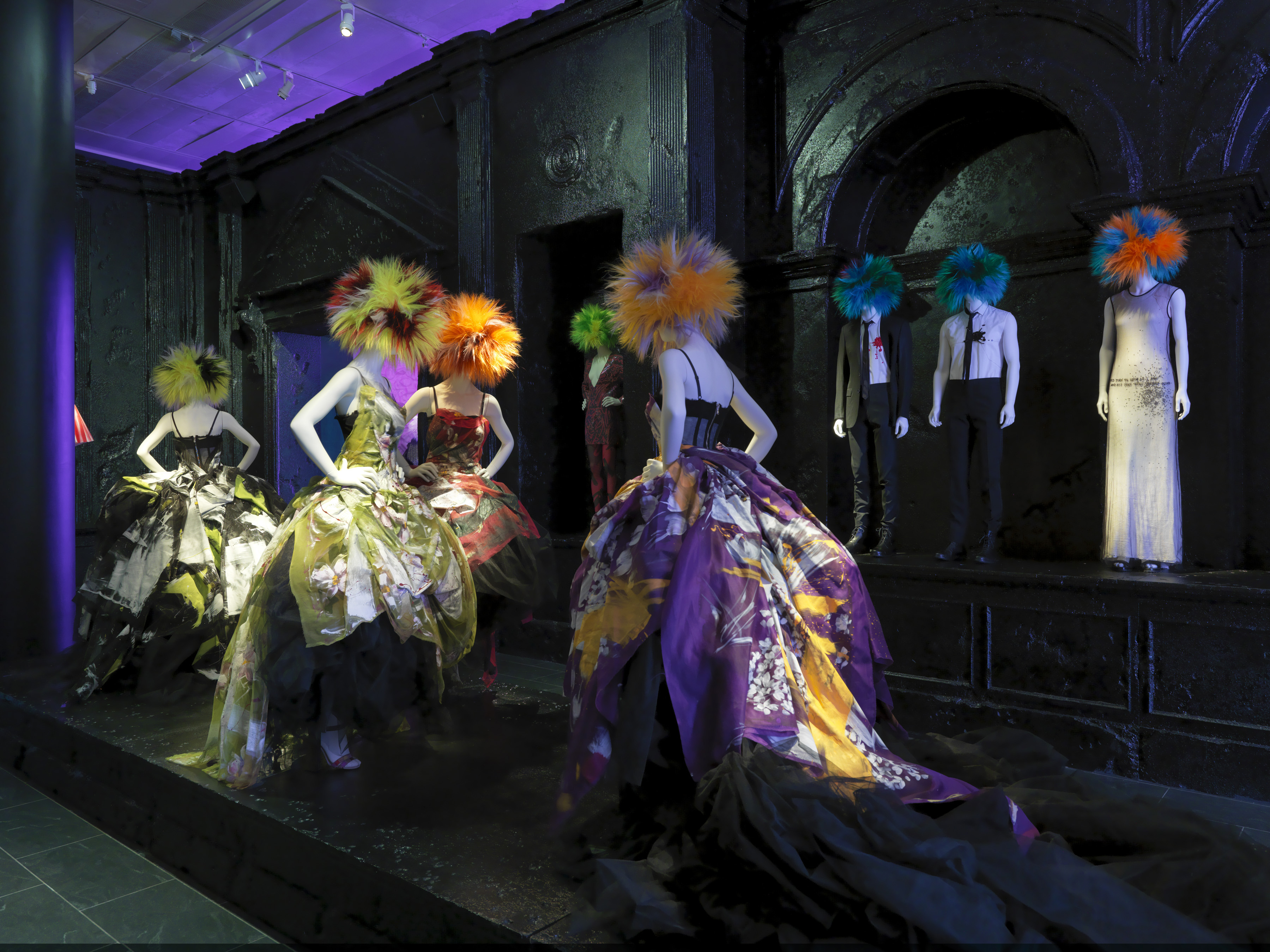 Photo metmuseum.org

The Gucci Museo in Florence. Perhaps one of the youngest. It opened in 2011 in the heart of Florence, the city where Gucci's story began, and which is also a home city to many other Italian brands. The museum is located close to the well-known Uffizi Gallery, in a medieval palace in the Piazza della Signoria. Fashion devotees will be fascinated by collection of famous Gucci suitcases, numerous costumes and accessories, and the gem of the collection – the legendary 1979 Gucci Cadillac Seville covered with the brand logos.

Photo timetravelturtle.com

Museo Salvatore Ferragamo. Another fashion museum nestled in Florence is an effort to illustrate life of the founder of the famed brand – Salvatore Ferragamo. The museum boasts a collection of sketches and photographs of 10 thousand shoe models. Here you have a chance to admire elegant shoes worn by Marlene Dietrich, Audrey Hepburn and Sophia Loren. And yet, to see Marilyn Monroe's famous stiletto heels from Some Like it Hot. All the footwear, of course, were handmade by maestro Ferragamo.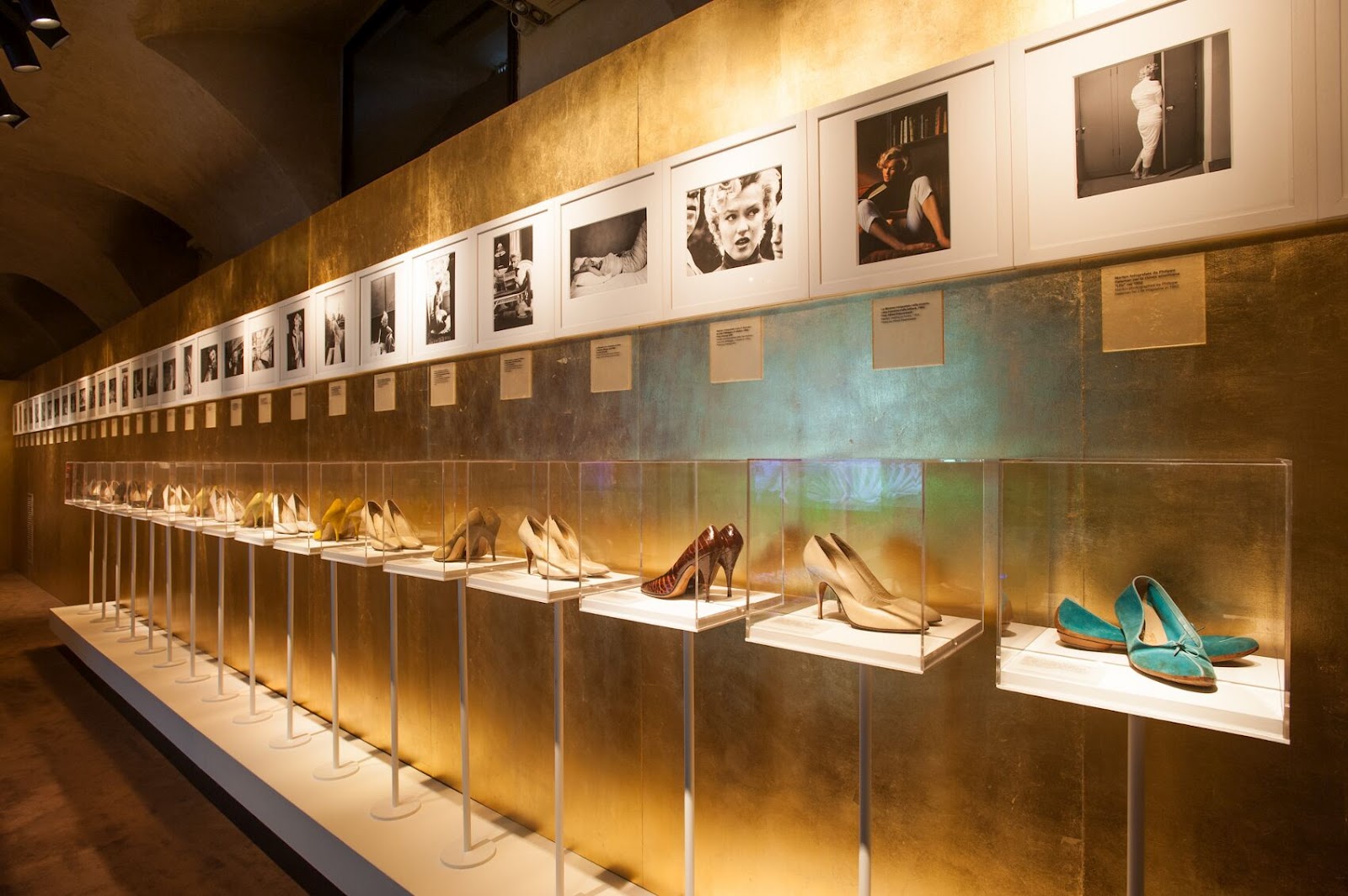 Photo visittuscany.com

ModeMuseum (MoMu). ModeMuseum (MoMu) is sheltered in Belgian city of Antwerp. An interesting thing about the museum is that the visitors can not only consider the ready-made clothes, but also to unveil secrets of their creation. The founders of the fashion centre seek to turn garments inside out: next to each exhibit one can see detailed patterns that shed light on techniques of outfit design.

Cover photo emptynestershittheroad.com