Sentosa – The whole Singapore in one island
To fully experience a country with the territory of over 700 square meters in merely a couple-of-days-long walking tour is very much possible. And no superpowers like teleportation or ability to move at light speed are needed for that. It is enough to head for Sentosa Island that pertains to the Republic of Singapore and completely reflects its specialties. And all that against no more than 100 dollars!
Group of exhausted tourists who are hanging on by the skin of teeth and need no more tours, souvenirs and pictures is a main sign of tours, orchestrators of which try to make all the country's places of interest fit into a seven-day long trip. In order to collect impressions at a more or less normal pace more than one week will be needed and there are hardly many people who can afford a long trip. But it is possible to trick time and your perception, visually widen tight timeframe and have a placid walking tour if going to Sentosa that translates as 'peace and tranquility'.
It is situated merely 500 meters away from Singapore Island and there are several ways to get there: on a boat, in a car using a bridge, in a train or along a walking path. Whichever way of transportation you chose, you'll be asked to pay 5 dollars tops.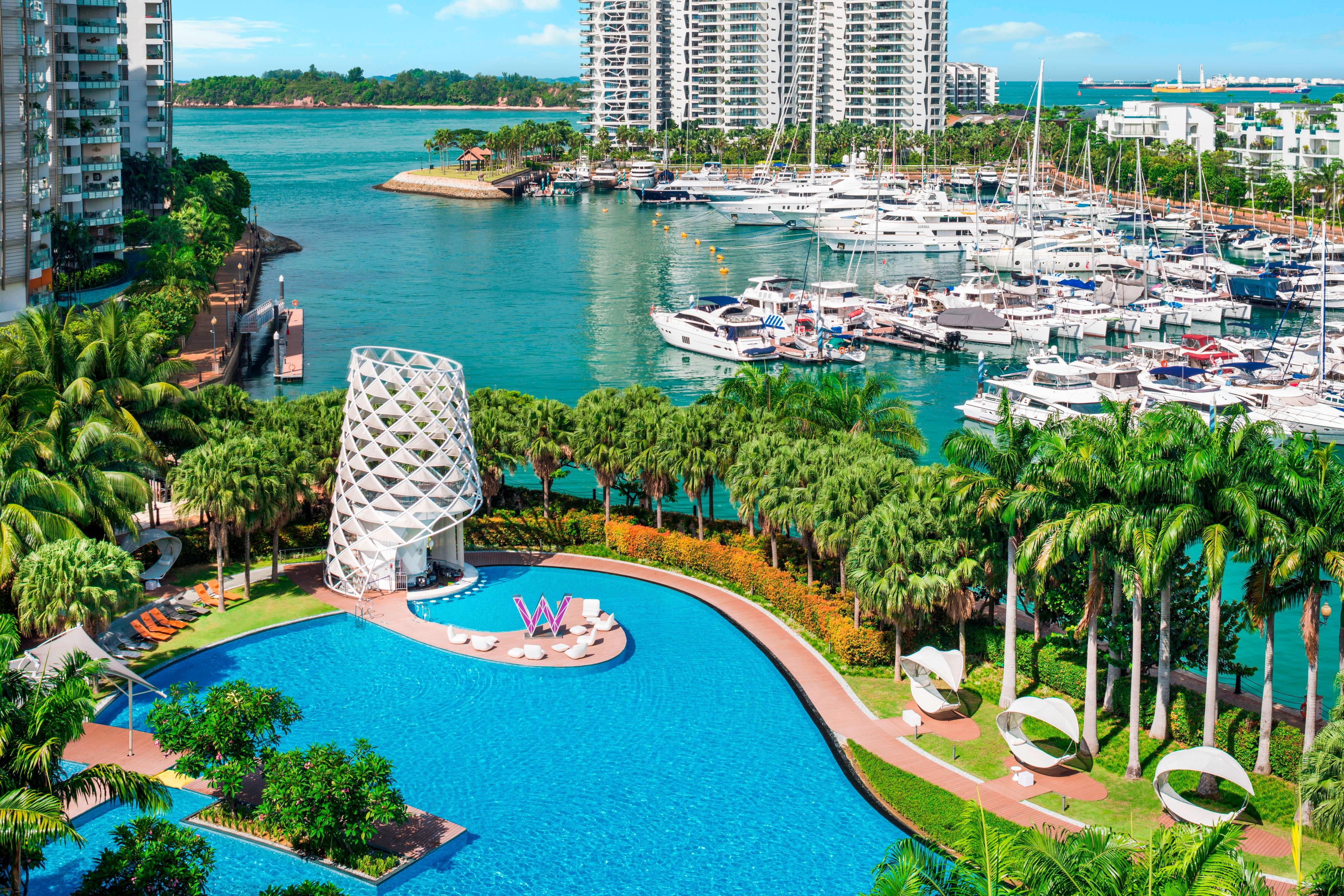 Photo businesstravelnews.com
Those who step on the land of Sentosa are offered to start their trip in a cabin of a cable railway ($20). When on a height of one hundred meters a bright 3D picture greets one's eyes – panorama of the entire area in a frame of Indian Ocean waters.
A mixture of tropical gardens, attractions, prehistoric jungles, laser fountains and shining eyes that belong to a statue of either a lion or a fish…
Destination point of the cable way is situated on a viewing platform in the centre of the island where a museum Images of Singapore is awaiting you with its doors wide open.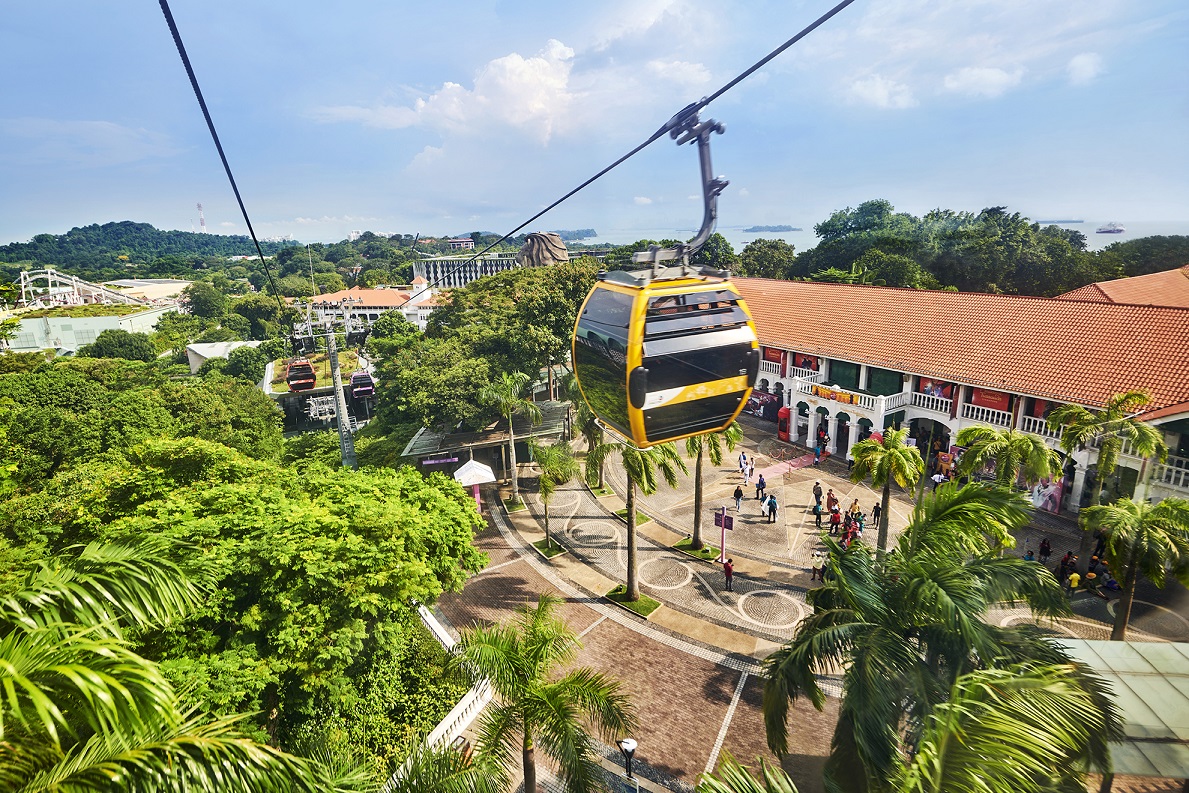 Photo thesmartlocal.com
Entrance tickets cost half as much as a cable railway fare. Wax figures dressed in folk outfits; displays, accessorized with 3D effects and vivid stories of a tour guide, will graphically illustrate all the stages of the republic's establishment. Alongside that the museum offers its visitors a "National Cuisine Journey" tour. Within its framework several workshops in cooking traditional dishes are held, it is followed by a tea break and after that each gets a present in the shape of a book with local recipes.
And, of course, UNIVERSAL studio... No chance to miss it!
Further 'explorations' of Sentosa is simply impossible without visiting a huge stone Merlion Tower ($8). This mythical creature with a lion's head and a fish's tail is a main symbol of Singapore. Legend has it that the 'mermaid lion' used to live in the sea and protect the islands; with danger approaching its eyes used to light up with aggressive red color. Nowadays they light up, too – as soon as the sun hides over the horizon, illumination of the statue is turned on. Laser show "Acsent of the Merlion" is held here every night.
Extreme will be added to the tour by the main Sentosa entertainment – downslide along a specially equipped hill in a means of transport called Luge that reminds modern sledge only they slide along asphalt alone. Those who are eager to try it pay about $10 for a couple of rides: they get sited in the construction, are buckled on, told all the driving tricks and set on a journey along a 650 meter long trail. The trip is so exciting that as a rule the whole deal isn't over after only one descent.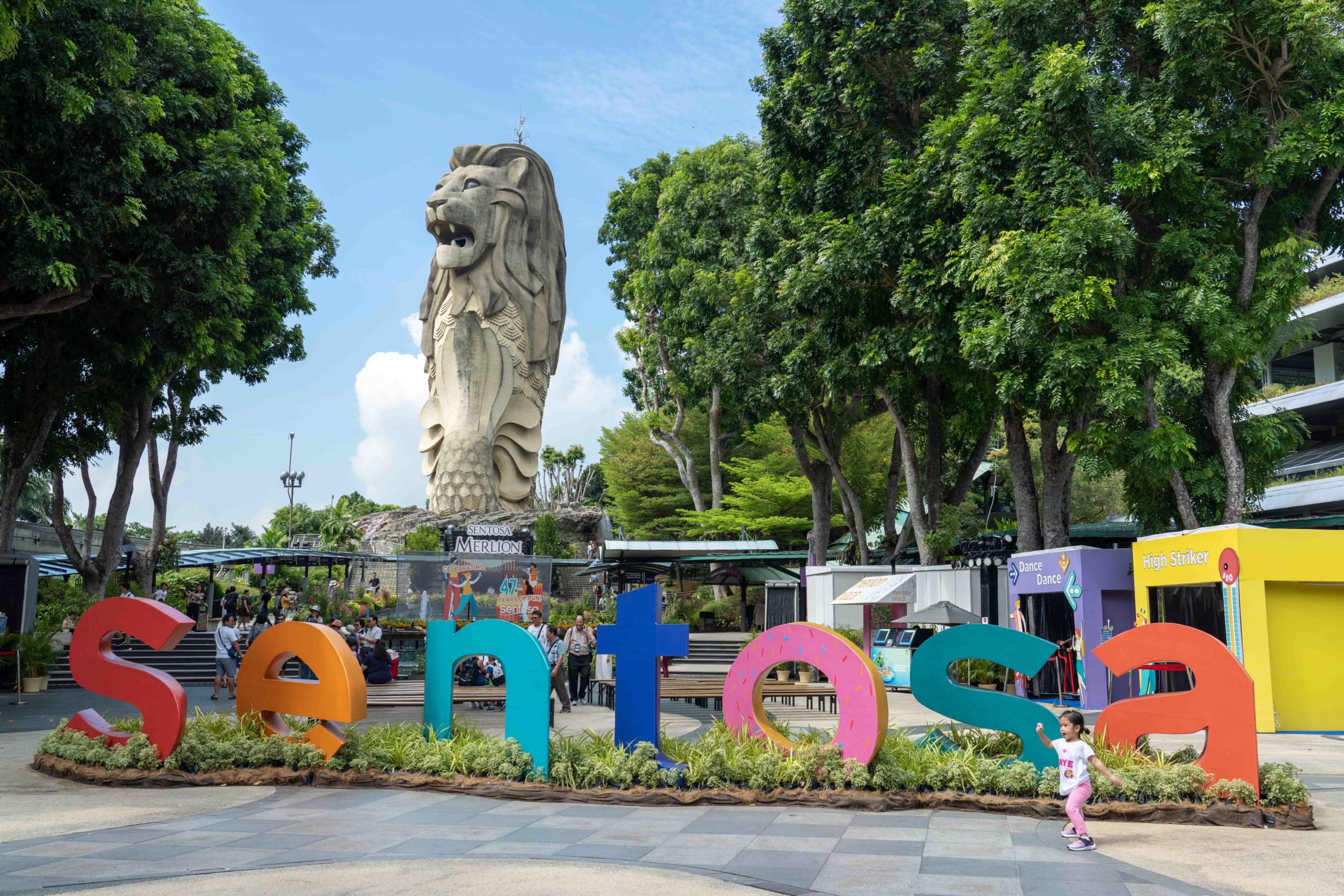 Photo maureenmai.com
After you have a little distraction at the amusement ride, we suggest you have a look at Sentosa flora and fauna representatives by visiting issue-related parks.
In one of them over three thousand tropical butterflies are located. The winged ones flit around the territory and fearlessly sit on hands of tourists, allowing them make even brighter pictures.
Another park was named 'Orchids Gardens' however hundreds of other flowers grow there, too, with their bulbs, sprouts and seeds collected from all over the world. And central oceanarium is inhabited with numerous representatives of marine livestock – from miniature turtles to unusual pink dolphins who artfully perform various tricks.
Cover photo pinterest.com