Embassy of India arranged an official reception in honor of International Yoga Day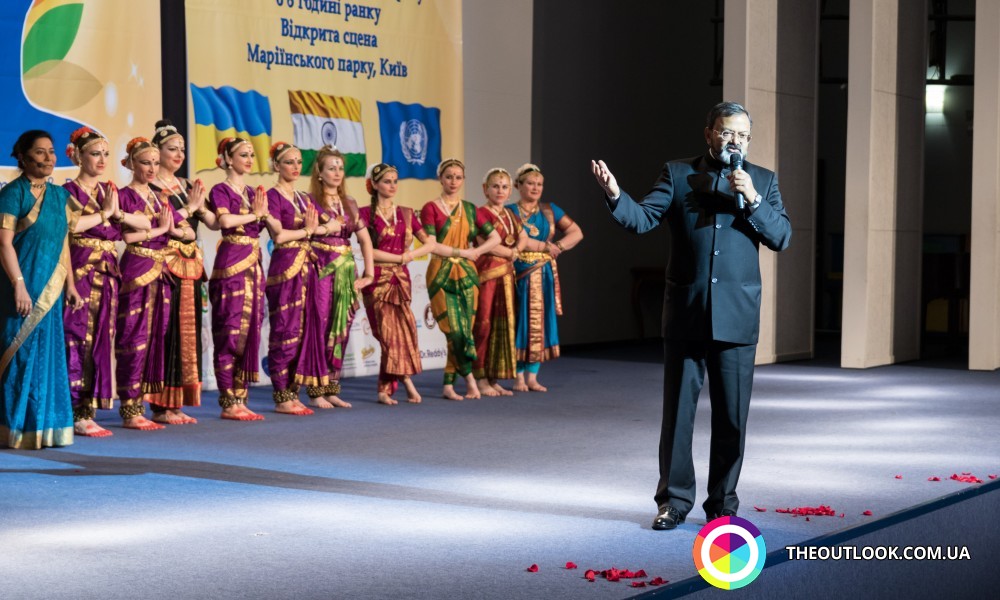 On the 9-th of June, in a concert hall Ukrainian House in Kyiv it was an event 'Curtain Raiser' on the occasion of International Yoga Day. The organizer of the stated event became an Embassy of India to Ukraine and personally Ambassador Extraordinary and Plenipotentiary Manoj Bharti.
In the course of the event Mr Bharti and his spouse Anna Bharti invited everybody who wanted it to join International Yoga Day the celebration of which is to happen on the 20-th of June, 2016 in such cities as Kyiv, Kharkov, Odessa, Dnepropetrovsk, Vinnitsa, Chernigov, Cherkassy, Poltava, Mariupol, Ivano-Frankovsk.
At the stage of the concert hall the complex Surya Namaskar, asana and pranayama were demonstrated along with the several performances of Indian dances ensembles. The event finished with the drink reception along with different dishes of Indian national cuisine.
The Second International Yoga Day of United Nations will happen on the 20-th of June, 2016 under the auspices of the Embassy of Republic of India to Ukraine from 8 am to 20 pm at the stage in Mariyinsky Park. The Embassy organizes this event under the auspices of main organizations of yoga in Ukraine and Ukrainian Yoga Federation.