Golden Land of Solomon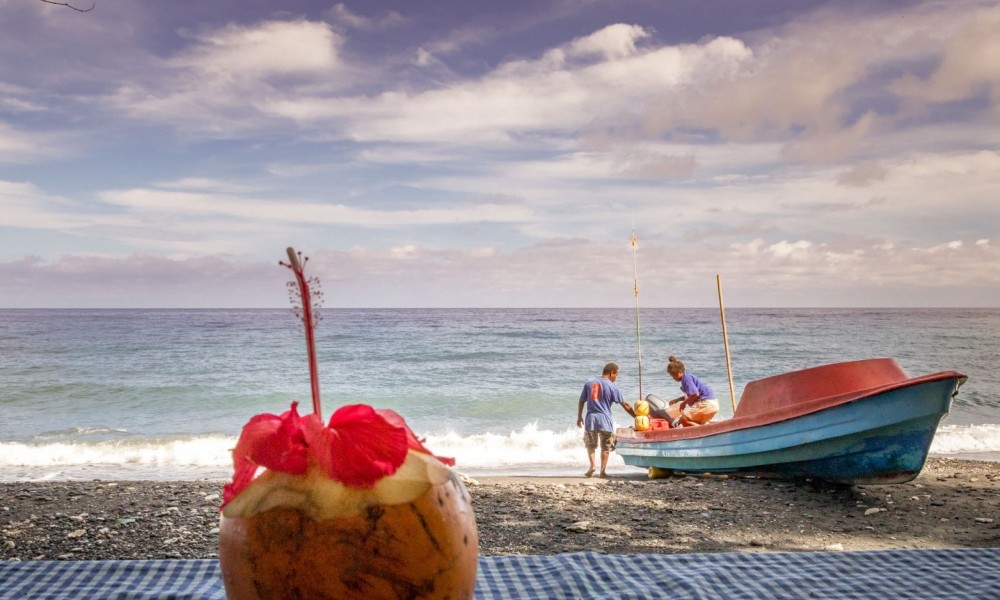 Solomon Islands at the beginning of their settlement had a reputation of being far from the most welcoming place. And if the Florentines can warn about their craftiness, archipelago innocently enough stretches to the far distance of 1500 kilometres and excited the curiosity of generations of travellers with its specific location and legends of Eldorado gold.
For the first time the shore met a stranger represented by the Spanish navigator Don Álvaro de Mendaña. Having experienced a hard resistance from the locals and without knowing dengue fever and "kai-kai" procedure (in simpler words, it is cannibalism), the European went along the unbeaten land. He updated map with new islands splashing in the waters of the Pacific Ocean, giving each of them a Spanish name like isl Malaya, isl Ulawa, isl Santa, isl San Cristobal – which were the largest ones. In total there are about 900 coin-like islets, 347 of which are inhabited by people, and some of them belong to Papua New Guinea.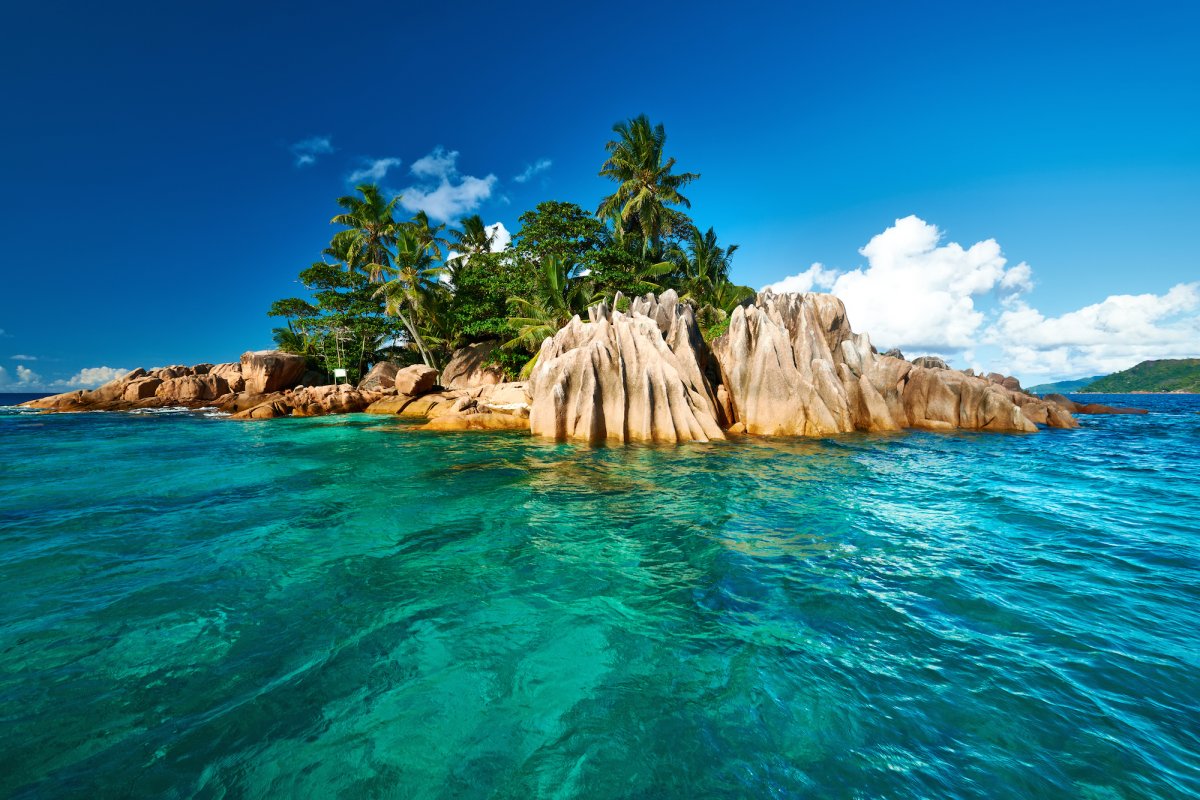 Photo static5.businessinsider.com
Archipelago deceptively posed itself as a mythical land of Ophir, where precious metals of King Solomon were waiting for their right time. This fact secured a resounding name. Many adventures attempted for an expedition, but only the French managed to climb up the coast in 1768. Jack London visited the state later, as part of the world tour, he saw cannibalism and delivered his verdict, "If I were king, deportation to the archipelago would be the most severe punishment." Impressed, he wrote the story The Terrible Solomons. Now it is an island country, headed by the Queen of England, with the capital city of Honiara, inhabited by blond Melanesians. It went down in history thanks to the Naval Battle of Guadalcanal between the United States and the Empire of Japan during the Second World War. The battle left a trace with remains of ships, nowadays "iron sea bottom" attracts the attention of many divers.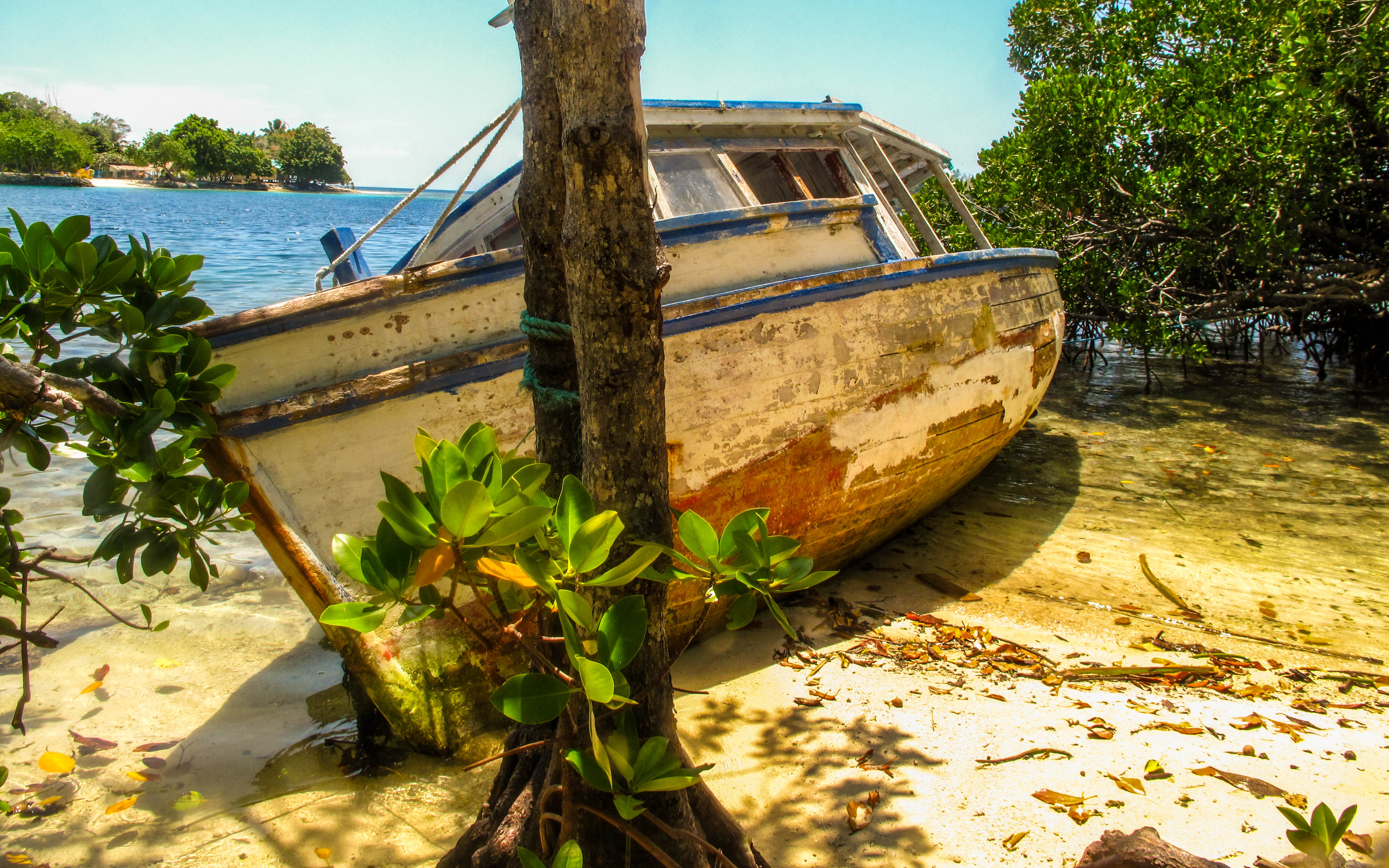 Photo travelseelove.com
Read also: The most exciting resorts in Mexico: Surf's up!
Hands of civilization got there revealing themselves in the form of luxurious hotels, extreme and ethnographic tours, fishing. Western region won leadership thanks to its breath-taking views and is renowned for first class infrastructure: 16 famous resorts led by Uepi Island Resort in the largest saltwater lagoon Marovo. The same part more than any other, has mountains soaring two and a half thousand meters. According to legend, savages Mumu with roots instead of feet inhabit this land.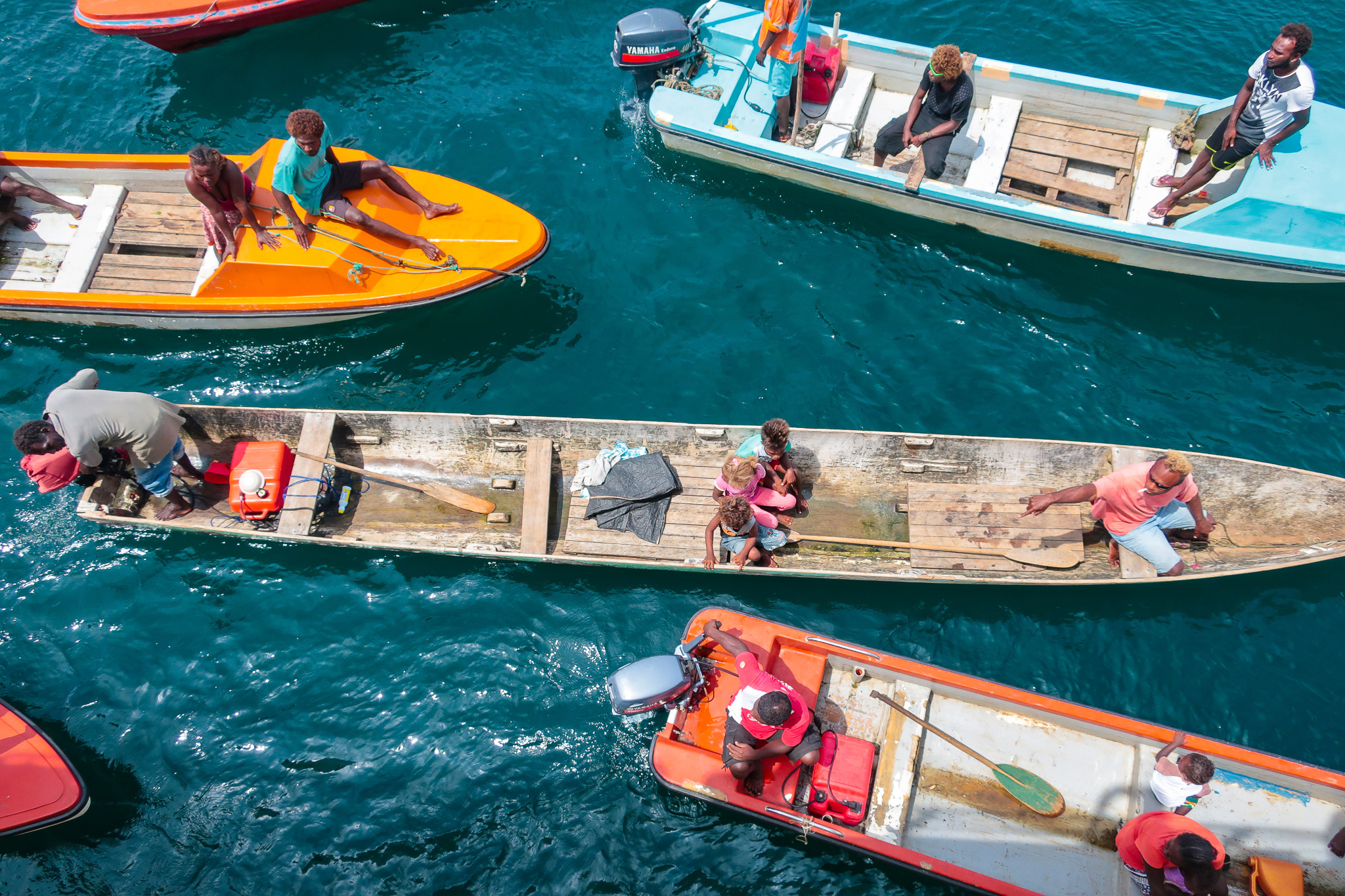 Photo thereiscory.com
Each island has a story to tell: Kennedy Island saved life of the president and his team in 1943, and now it hosts swimmers participating in competition for the JFK prize. Arnavon Island, also known as Turtle Island is a haven for breeding of rare species of Hawksbill sea turtle. Laguna Lang-Lang held trophy for feasts honouring sharks. An amazing combination of worshiping predator and at the same time hunting for it with a cloth and a spear. The special art is luring and drowsing these scary fish. Without prayer, local fishermen do not go hunting. Island of San Jorge offers visitors an unusual souvenir of fabric made from paper mulberry and dyed with orchid juice. Owariki (Santa Catalina) and Star Harbour exhibit the most picturesque and primitive dance performances accompanied by flutes, ukulele and bamboo tubes. Islet Malaupaina is the resting place of the dead, once a year it welcomes bonito fish that carry hooks to the souls of fishermen.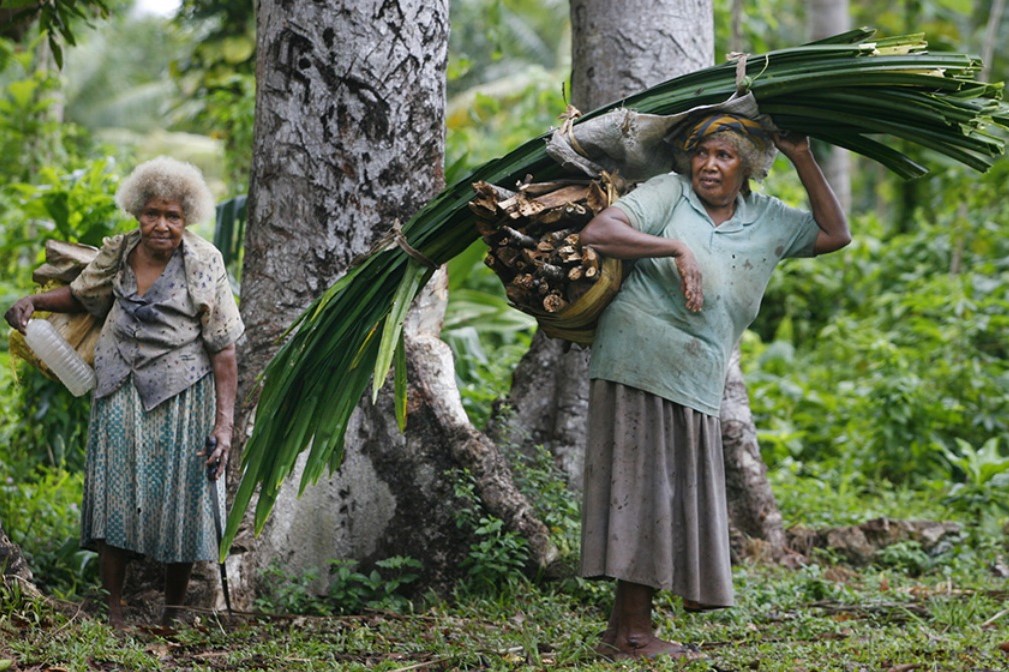 Photo iwda.org.au
Our planet is abound in many slices of paradise, but on the Solomons, as nowhere else, you have chances to merge with nature and move in the same rhythm. Flora has penetrated into every corner: palm leaves are used as earrings, skirts, roofs for huts; cobweb of spiders is used to hunt aquatic inhabitants and bonding jaws of garfish; trees are carved into totems and statuettes souvenirs. Wood became the basis for the manufacture of canoes and protective shields. Coral beaches, crystal turquoise water, acting volcanic formations (available yet to visit), dense emerald forests and plantations, leading to the leaf-hut villages. Rites and customs originated with the first settlements of the Papuans thirty-two thousand years ago and have been preserved to this day. Shaman has the right to blame one family of continuing rains and to claim them to offer sacrifice in order to appease the evil spirits.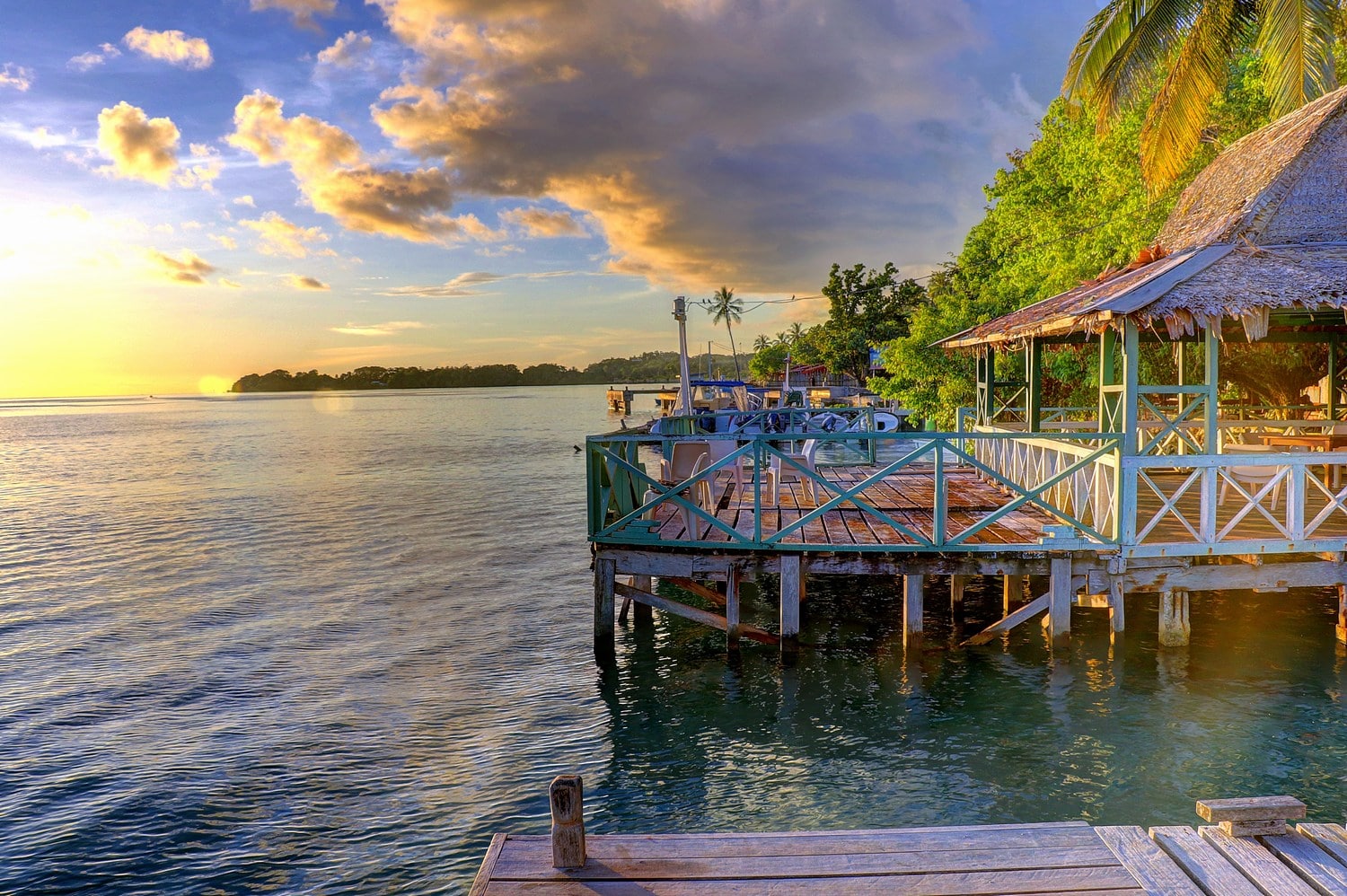 Photo deeperblue.com

Tribe chief lives in a big house in the middle of the village and as a greeting from the average resident he hears "Eat me!". Life goes through "yes" and "no." "Yes" is expressed in myths and legends, in worshiping spirits of ancestors, respect for the flora, traditional opening of hunting and fishing season, mentoring attitude to pupils. "No" means bans in many areas of life: food, outfits (black and red clothes, for instance, are not accepted), relationship in family. A woman cannot rise above the man, and Melanesians cannot stand above the community chief.
Read also: Colorful continent. Beautiful tribes of Africa

Particular attention is paid to the oath: for violation of it, one can get imprisoned. Tourists are advised to respect plants and fruits, as they are privately owned and are not recommended for abduction. To enjoy views of orchids accompanied by singing horned frogs, UNESCO recommends to go to Rennell island which is proud of the National Wildlife Park. Even the huts of islanders look like some botanical garden: house of the planters look out of flowers: hibiscus, flamboyant trees, bushes of bougainvillea. The valleys are scattered with palm branches, melon trees and sugar cane.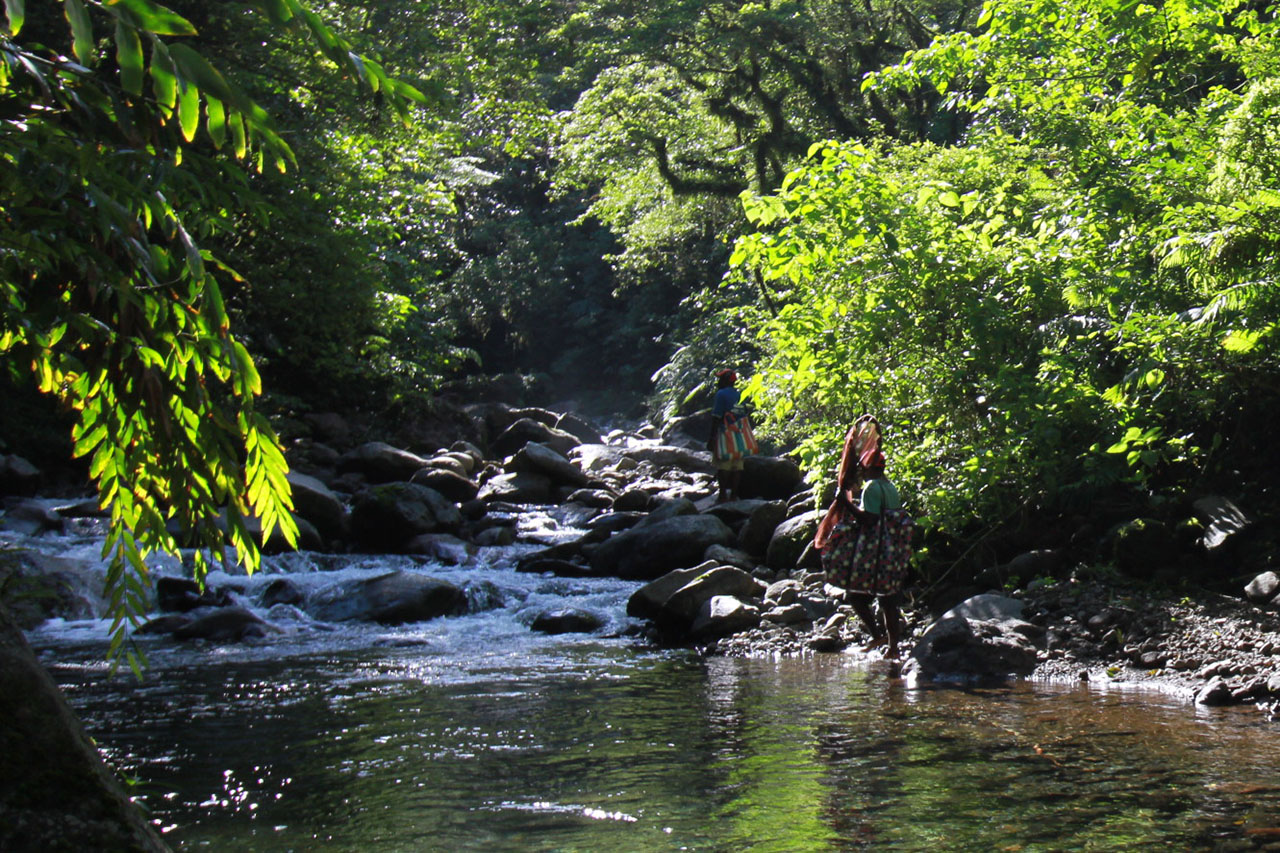 Photo siflora.nmns.edu.tw
The fate of the island for a long time was contributed by different nationalities: Japanese and Americans, Indians, Arabs and Chinese. Culture, of course, sagged under a wave of invaders, but a simple way of life and the folklore fantasy continues to surprise the rest of the world.
Cover photo christravelblog.com/