Gate to Ages Past and Gone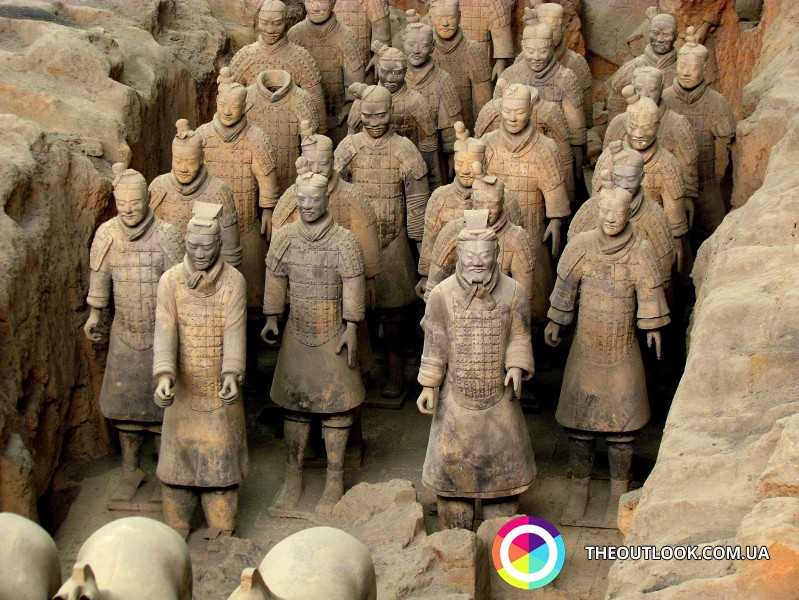 On June, 3, 1954 in the Sahara was discovered tomb of an ancient Egyptian pharaoh Sanheta (2570 BC). But today it would be nice to recall the other significant findings, which are now undeservedly forgotten.
The Terracotta Army of Qin Shi Huang
The army of the first Qin Emperor is presented by 700 thousand sculptures. They were buried together with their ruler. Though, sculptures were not enough for Qin Shi Huang. He was afraid of going to heaven alone and for security reasons took a pretty real army with him. According to various sources, together with the monarch, about 70 thousand people were buried alive…
As it often happens, the hidden army was found by accident. In 1974 farmers began to drill wells to solve the problem of water shortage. To their great surprise instead of underground source they saw the whole pottery horde. By the way, every warrior is individual and does not look like the others. Even modern science is puzzled with understanding means of such filigree work.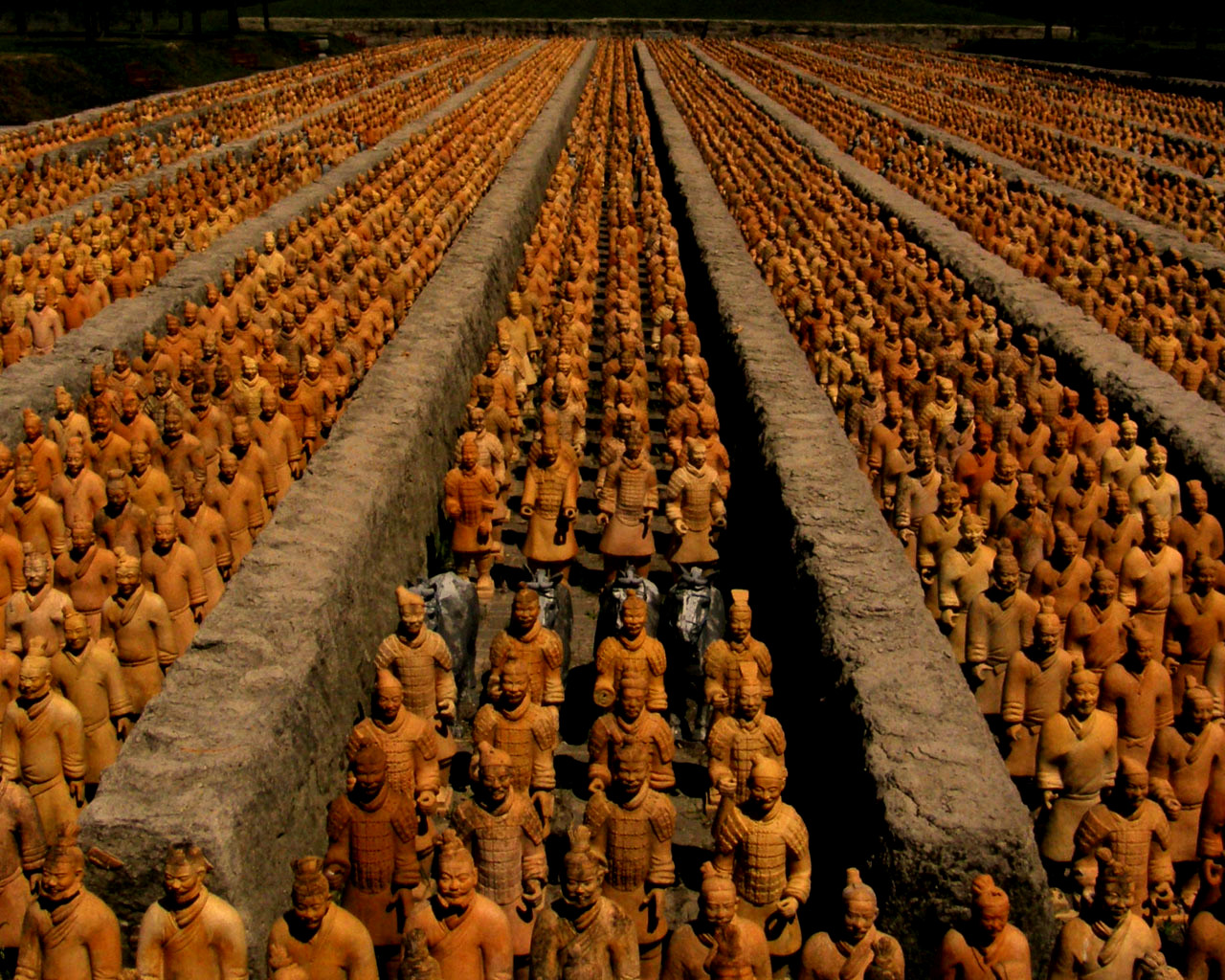 The Rosetta Stone
This is a name of basalt stone wall dated 196 BC. It is covered with numerous engravings: from Egyptian hieroglyphs to official decrees. Captain Pierre-François Bouchard spotted a slab with inscriptions at the end of the 18th century during Napoleon's campaign in Egypt.
Now the significance of the Rosetta stone can hardly be overestimated. Owing to it, historians and archaeologists got a chance to learn a lot more about Egyptian culture and law. In fact, the Constitution of ancient civilization was discovered: scripts on this basalt wall describe laws of ancient times.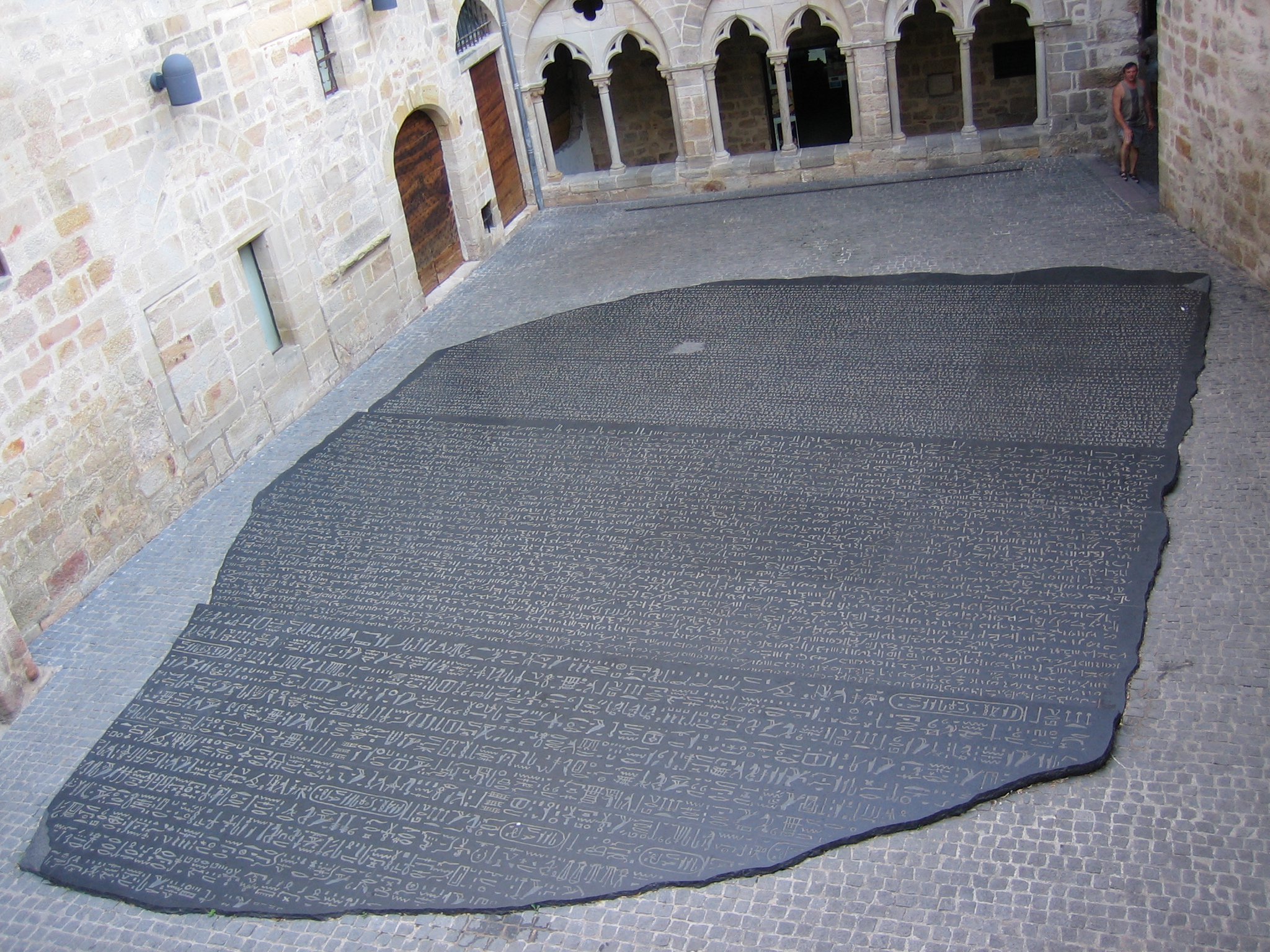 Mount Behistun
Thanks to this unexpected finding modern world could learn about Sumerian and Persian civilizations. The mount is referred to the time of King Darius. It bears inscriptions in many languages. The text begins with biography of the Persian monarch and captures events from lives of the subsequent rulers Cyrus the Great and Cambyses II.
The script tells the story of Cambyses's campaign in Egypt. The same events were also mentioned by Herodotus, though the mount contains description in much greater details. It is quite obvious that everything was written not by outside observers, but by people involved in the epic events of dimly remembered days.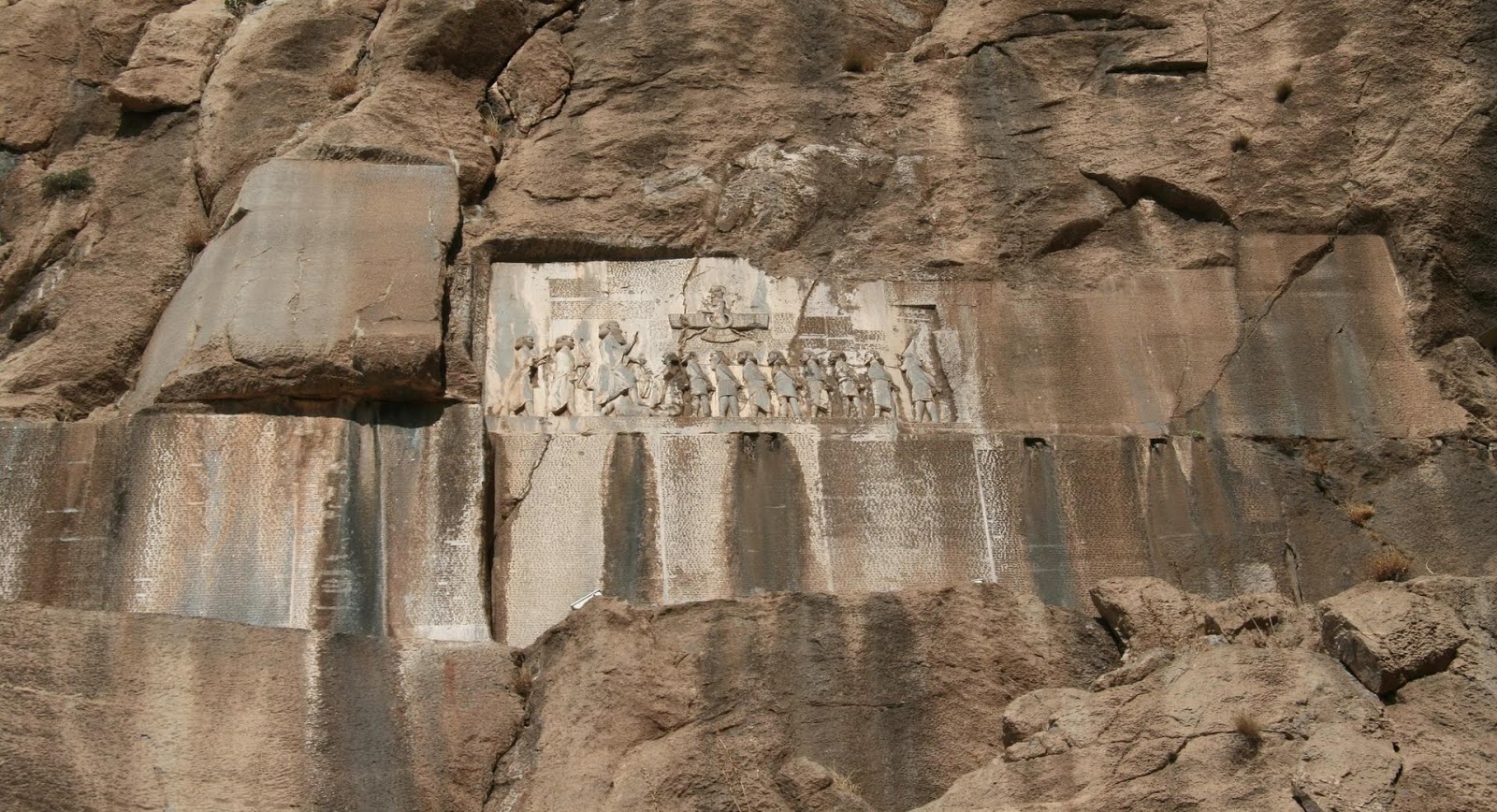 So, if you look closely, you can find a great deal. And surely ahead we have even greater discoveries of precious heritage. The main thing is not to perceive life with blurred look. After all, even quite familiar and thousand times explored places can conceal many secrets waiting to be revealed with desire and vigour.
Photo from public sources