In Embassy of Slovakia presentation of 'Winter season 2016-2017' happened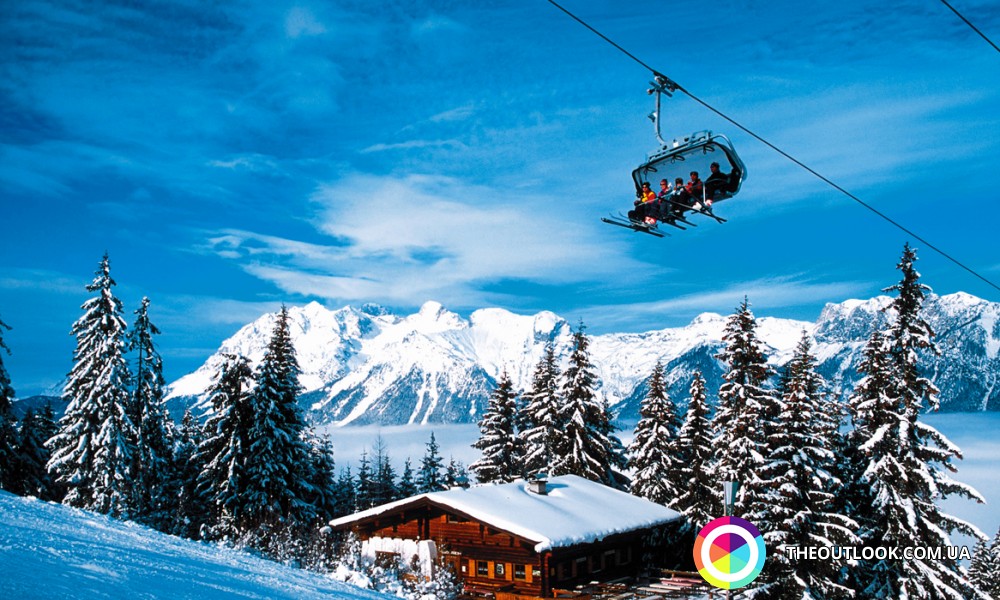 In Embassy of the Slovak Republic in Kyiv the presentation of 'Winter travel season 2016-2017' happened. The event was organized by the representation of Slovakian management on tourism especially for travel agents and companies embedded in the embassy.
The Ambassador Extraordinary and Plenipotentiary of Slovakia to Ukraine Juraj Siváček applied to all the guests with the greeting speech. He gratified everybody who was present there for a visit as well as for long-term collaboration and maintenance of tourism relations between Ukraine and Slovakia.
In his turn, the representative of consular department of the Embassy of Slovakia told about the features of travel visa processing for the citizens of Ukraine as well as for displaced people from Donetsk and Lugansk regions. All the participants of the presentation had a possibility to communicate and ask the issues exercising them to the representatives of Slovakian side as well as to their Ukrainian colleagues.
The presentation was opened by the representative of Slovakian management on tourism Lubiza Alushizova giving information on the raise of the number of Ukrainian tourists. Ukraine takes the tenth place in the list of tourists from all over the world among those who have visited Slovakia. Mostly, Ukrainians come to Slovakia for recreation and mountain ski resorts. 'The motto of Slovakian management on tourism 'Good Idea Slovakia' does not only mean words but it is the instruction manual for Ukrainian travel operators who are going to recreate Ukrainians in Slovakia during the winter travel season'.
Mrs Alushizova told in details about the touristic potential of Slovakia, which resorts are must be visited, where to recreate, where it is better to come with children or in a company of youth.
Before New Year holidays and opening of mountain ski season the special attention was directed to the verily winter kinds of rest. In the course of presentation such mountain ski resorts were represented as Jasna Nizke Tatry, Vysoké Tatry, particularly, Tatranska Lomnica, Štrbské pleso, Vratna, Veľká Rača Oščadnica, etc. Effective and well-groomed highways of descent, running lanes, snowboard-parks, ski schools for adults and children, night ski way, skiing piste, rent-a-ski wait for the visitors of Slovakian mountain ski complexes. Those who do not ski may entertain at the breathtaking places of amusement such as snowtubing, kite surfing, races for bobs and sledge or the skating rings. At the best mountain ski resorts the tourists will find ski-bars and centers of entertainment as well as ski-buses that are due to take the visitors directly at the slope.
As well, the recreation resorts famous for their mineral waters gain special popularity. The thermal spring, therapeutic mud, and unique climate gives improvement of the general state because of their incredible recreation power. The rich natural resources and well-qualified medical personnel will help while curing different diseases, after-operation treatment, preventive measure and simply help to have a rest and acquire new strength.
Consequently, Mrs Alushizova invites Ukrainian tourists to visit the resorts Rajecké Teplice, Turcihanske Teplice, Smrdaky, Lucky well-known for their unique nature and healing springs. As well, she told about unique indoor water parks that have modern equipment as their owners constantly make investments in the expansion of territories and new places of amusement. The wide proposal of services could be interesting for families with children, young people as well as aged ones. Apart from outer and inner pools in aqua parks there are hills, wellness-services, saunas, whirlpool baths, fitness, opportunities for sport, children's playgrounds, adrenaline places of amusement, and choice of restoration objects and bars.