Asunción. The City for Brave Hearts and Adventure Seekers…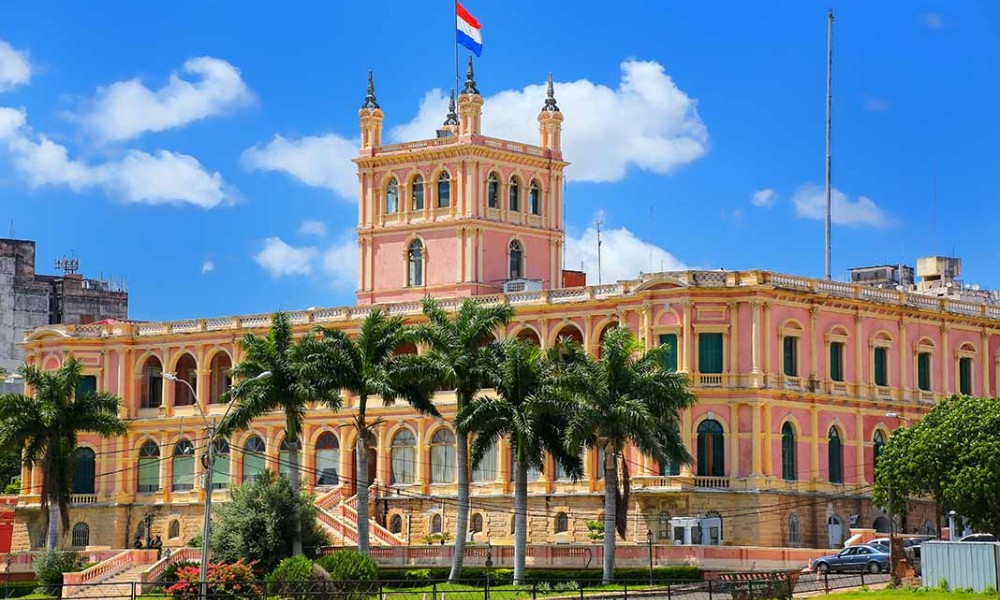 Located on low hills, this country hides in tropical rainforest in the very center of Latin America. There are no beaches and modern concert halls yet it amazes with its access to wild nature. Some come to Paraguay to explore territory of the Indies, others – to get excited with ancient colonial erections, some – for shopping.
Most often guests begin their acquaintance with Paraguay in Asunción. Lined, as if ruled, it was initially designed as a military fort. Some call it weird. Some crinkle their noses in a finicky way passing by its slums, others are charmed inhaling odor of tea that lingers all over the city. Some do not keep words of amazement and halt now and then by ancient buildings that haven't changed much since conquistadors arrived at this land. There are no crowds of tourists wondering Asunción. It is more like brave hearts and adventure seekers come to Asunción as well as those who need to visit the capital of Paraguay on business. One won't find too many landmarks in Asunción. There are several museums, monuments dedicated to heroes of numerous wars, small quay not settled-in by tourists, a botanic garden and a couple of large markets where one can purchase souvenirs or stock up on goods. It is worth mentioning that they are hearty eaters while meat and fish aren't as expensive in Paraguay as in the rest of Latin America.

Photo tripsavvy.com
Asunción is a city of contrasts. There modern buildings neighbor with tattered houses across the street. One of such districts, by the way, is located directly in front of the Parliament of Paraguay. Once, citizens came to the walls of the elective body to demand better life. They promised not to leave until material fortune descends upon them. As time went by, the plugged into the parliament's electricity network and stayed to live there, directly on the square facing it. Among impressive buildings there is Presidential Palace. Previously it was fatally dangerous to look at it. In times of dictatorship guards of Palacio de Gobierno even had a right to shoot every gaper who stops by the building. Times have changed and tourists are free to take pictures near the erection and twice a week willing ones are allowed to go in and see how the Palace is equipped on the inside.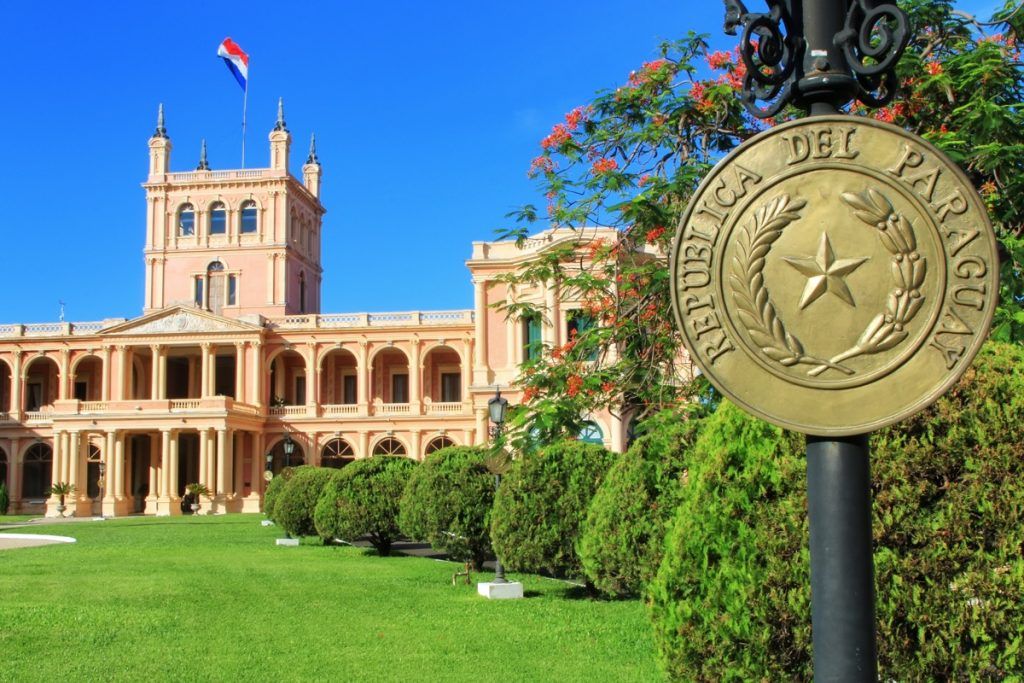 Photo livinginparaguay.com
On weekends Asunción scares tourists. The thing is that its center is deserted in this period. Citizens of the capital prefer leisure at trade centers, cinemas, sports grounds, bowling clubs, ice arenas and cafés located right there, in shopping malls. To the contrary, on weekdays business part of the capital is teemed with autos. Remarkably, there are a lot of expensive import cars in the country. The thing is that they are cheaper there than in other parts of South America due to preferential customs rules and even non-wealthy citizens can afford to buy a car. Buses strike one's eye in Asunción. They look more like museum exhibits and drivers seem to compete in who decorates own four wheels brighter. Characteristic feature of public transportation there is that people can stop it anywhere they feel like. All they need is to wave a hand.
It is hard to have some coffee in Asunción. Herbal tea mate is iconic there. To brew it, they gather leaves in their own country. Paraguayans are very proud of their beverage, they attribute a number of healing properties to it and emphasize not without pride that genuine mate only grows in their area. Citizens are nearly crazy about it. Each of them constantly carries a special thermos or a cup filled with this unique drink. Mate is sold in the street, at cafés, they take it with them going for a walk or on business, and a man inviting a lady on a date offers her to share a cup of mate with him. It is recommended when not feeling well and to lift up spirits. This herbal tea is consumed hot and cold, sweet and bitter. Scientists insist that it contains numerous microelements and a reach group of vitamins. Just as its fellow, coffee, mate invigorates yet doesn't prevent sleep and "works" several times longer than coffee.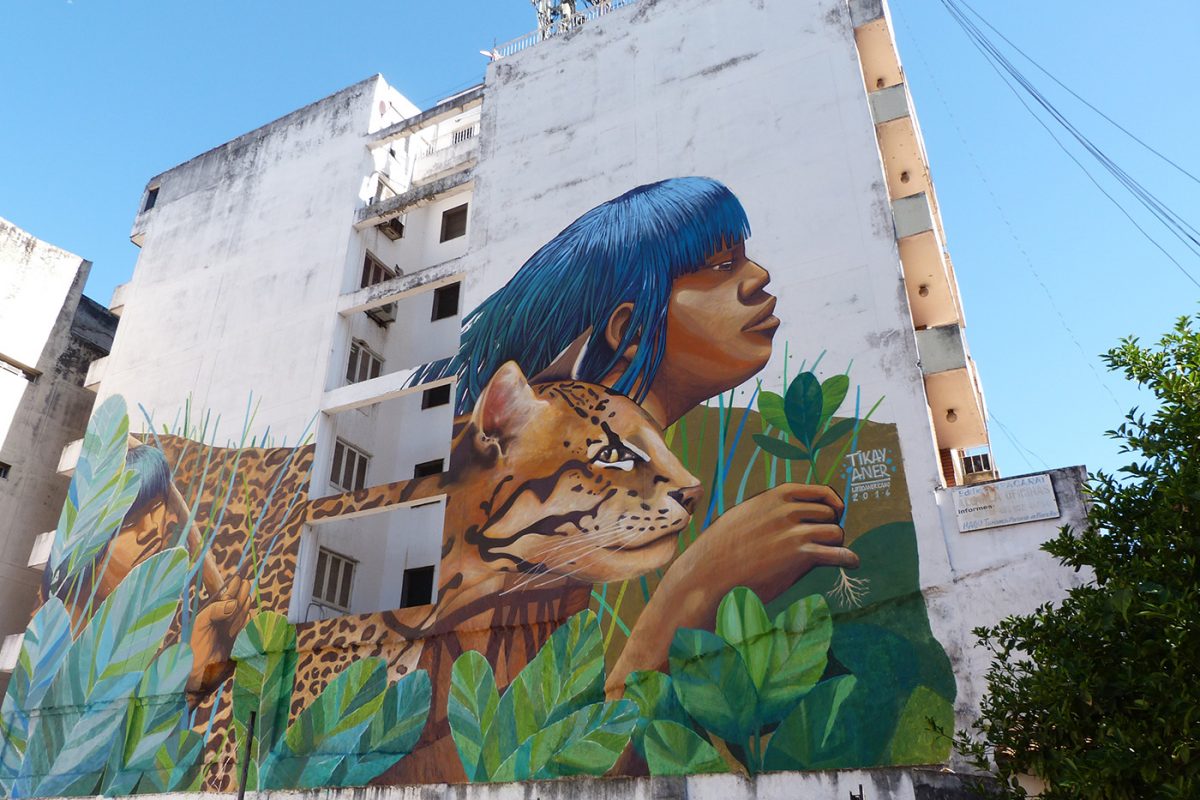 Photo journeylatinamerica.co.uk
Still, it is not the only thing that Asunción is ready to surprise you with. Festivals are often held in the city, accompanied with loud feasts and dancing in the streets. Paraguayan polka especially strikes people. Women dance it with bottles of champagne on their heads. As a balance against such "dizzying" dance there is music. It is slow and heartfelt, consisting of a cocktail of Brazilian, European and African melodies. Guitars and harps are most popular instruments during festivities there. In evenings, when darkness settles, one can see boys rolling a fireball in the yard. This is local football. Teams spray rags with petrol and set it on fire. They keep pushing the ball till the fire goes out. And there is an explanation to such a risky game. There were times when for predecessors of Paraguayans, Indians, such fireball symbolized sun and pushing it – daily sunrise. A soup that they offer to try in Asunción strikes travelers just as much. The thing is that it is supposed to be eaten with hands. It is made of pretty common goods, is a bit thickish and baked in an oven. Locals admit, that the dish they lure foreigners to restaurants with was invented by accident. Simply, a kitchen maid who cooked the dish for guests once baked it in an oven for too long to bring it to the state of a pie. They liked the product ultimately. But probably the most striking thing for visitants is the fact that in Paraguay it is possible to challenge an offender to a duel. Truth be told, there is a chain of conditionalities that need to be followed. First of all, both involved parties need to be listed as donors. Second, the winner must provide medical assistance to the injured on own expense.
Experienced travelers recommend not to stay in the capital for too long – not because someone may throw you the glove down. There are a lot of bright and fascinating places around Asunción. Thus, there is a small town Luque where they make musical instruments, Yaguarón, famous for its orange groves, and Caacupé, religious center of the country. Paraguay has own eco-resorts where Paraguayans escape from rush of the city and to learn horse riding. However, many come to Paraguay to visit Ciudad Del Este. It is called Hong Kong of Latin America, where one can purchase literally everything. It is Paraguay's second largest city; it is located on the border of three countries: Paraguay, Brazil and Argentina. In its due time the government proclaimed it a free trade are – and it was worth it. Nowadays the city ensures greater part of the country's GDP and is the third in the world in terms of goods turnover. Silver jewelry with semi-precious natural stones gained special fame there. It is a very multinational populated locality. There are not as many catholic temples there, but pagodas and mosques can be seen all over it. Large expatriate communities of Chinese, French, Russians and Ukrainians live there. As a rule, foreigners inhabit the city in groups therefore while walking around it one can see many signboards in languages other than Spanish. Reverse side of Ciudad Del Este is piles of garbage that emerge daily by the end of working hours. For that peculiarity foreigners jokingly nickname the city Armpit of Latin America.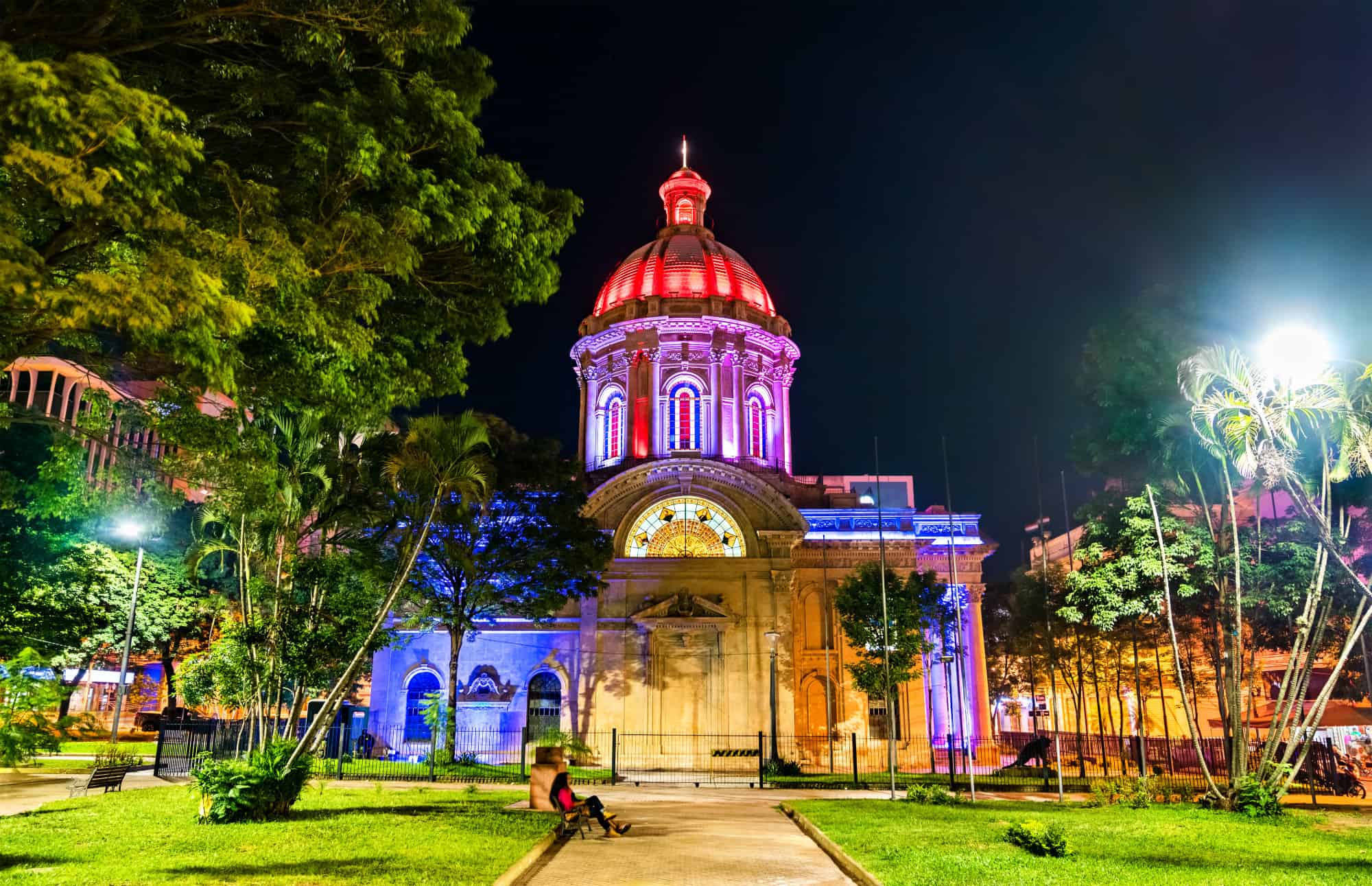 Photo expatra.com
Encarnación in the south-east of the country looks well taken care of and even cozy in European way. This city is located on the bank of Paraná River and is notable because large Ukrainian expatriate community lives there. On its initiative Prosvita organization operates in Encarnación, there is a Ukrainian football team and a dancing crew. All in all over thirteen thousand ethnic Ukrainians live in Paraguay, many of them are high in the social scale.
Cover photo 5dias.com.py