The Ambassador organized a reception in honor of Independence Day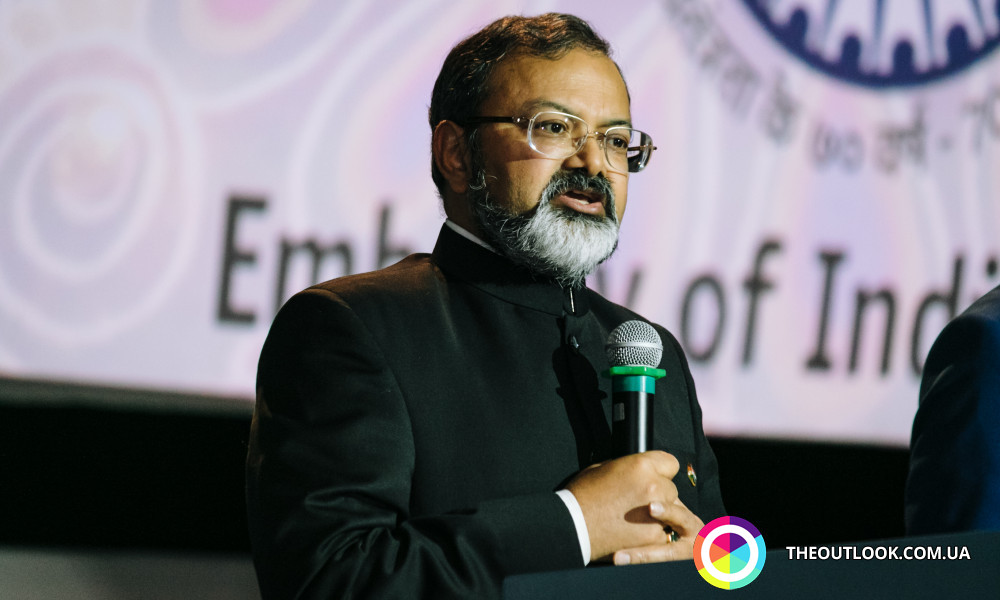 The Ambassador Extraordinary and Plenipotentiary of India to Ukraine Manoj Kumar Bharti organized an official diplomatic reception in honor of the main holiday of country, Independence Day.
Annually on the 15-th of August India celebrates the anniversary of independence acclamation of Great Britain. This day in 1947 the Independence Act came into effect, and over the walls of Red Fort in Delhi the first Prime Minister of the country Jawaharlal Nehru in front of the nation raised three-color flag of independent India marking a new stage in the history of the ancient country.
In Kyiv the celebration was going in Ukrainian house where in the official setting Mr Ambassador greeted the guests. So as to express the respect and congratulate India with the holiday there were Ambassadors Extraordinary and Plenipotentiary of such countries as Azerbaijan, Algeria, Argentina, Belgium, Indonesia, Iraq, Kazakhstan, Netherlands, Macedonia, Malaysia, Morocco, Pakistan, Serbia, Tajikistan, Uzbekistan, etc.
In India this day there is a ceremony of flag rising. There is a traditional ritual of local political activists' speeches. All the official speeches, in general, are connected by the introduction into historical journey that reminded to the audience on the hard way of India towards independence, about the famous traditions of national liberation movement. On the occasion of Independence Day the governors of the states organize holiday receptions.
The official meetings are organized in the range of semi-governmental and social organizations. Till India was announced to be republic in 1950, Independent Day was the only national holiday, official day off in the government establishment, private industrial and commercial enterprises. In 1947-1949 on the on the occasion of this holiday there was a military parade in the capital.
Nowadays, giving place to the main holiday, Republic Day, Independence Day is celebrated with mass triumph. All the citizens of India are celebrating, regardless of nationality or religion. In some sense this holiday symbolizes the tendency of democratic India to the enhancing the unity of the country, inter-communal dissociation, overcoming of the remaining feudal vestiges.