Touristic disillusion: From France to Macedonia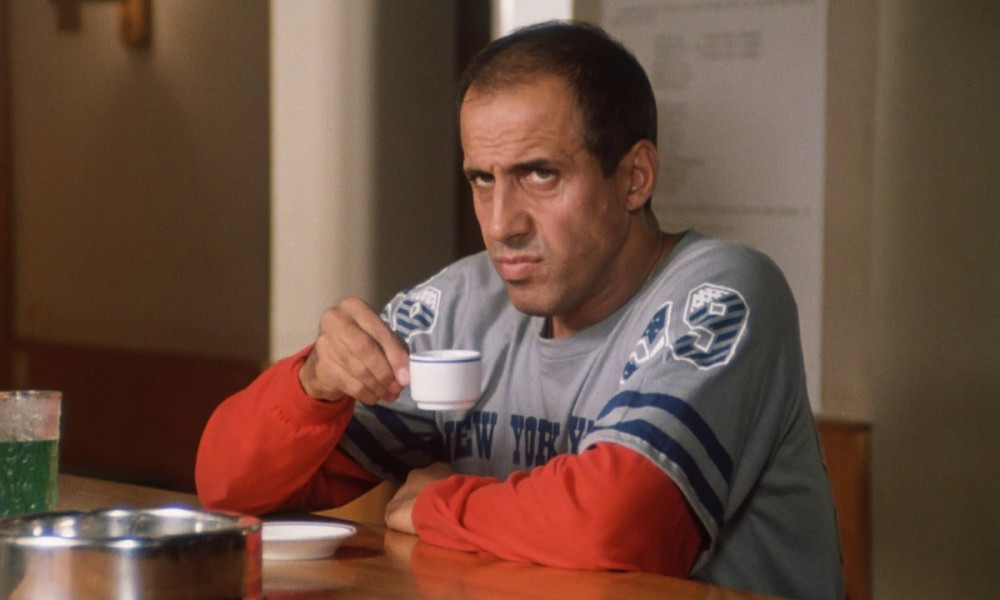 The Eiffel Tower, according to Guy de Maupassant, is just a huge iron freak in the centre of Paris. A romantic Shakespearean Venice, they say, in fact, is a solid dump with a sharp stench of sewage throughout the city. Can the glorified and famous countries, cities, and attractions be so disgusting? We asked experienced travellersabout the most disappointing destinations in their long journeys.
Project manager Dima Sidorenko visited 11 countries. His travel list containsmany famous destinationsincluding Italy, France, Spain, Poland and Germany, the latter two of which became his biggest disappointments. Below are his freshest impressions about Germany.
Photo euractiv.com
Germany is my disappointment. It seems to be the ideal European Union: law, order, well-being, calm and clean country. Yet, here you come across the fact that everything is too strict and clean. This is, of course, a positive thing, but the severity of the European Union may not be as favourable as it seems to us. Especially when you want to take a bottle of wine and sit somewhere in the park with a beautiful view of the city. That is no big deal. What is sad, is when you come to the supermarket on Sunday, but it was closed at 5:00 p.m. It turns out that in Germany everything closes at 5 p.m. Museums may not work all day on a Sunday or Saturday. In the evenings, I had nothing to do. Pubs and restaurants are only in big cities. I found out that if you want to have a drink somewhere at 9.00 p.m., these are only clubs. But what if you are not a fan of club life, loud music, and shouting in your interlocutor's ear? Eventually, you relay on McDonalds. Germany for me is a very boring country, there are boring people, boring conversations, and after World War II most of the sights are of no interest. Dresden, Cologne, Hamburg - three cities that are interesting to see. However, just a few hours are enough for me for each of them.
Alena Glazkova, a project manager at a public organization, visited 24 countries and even considers herself travel-dependent. Alena likes getting fresh impressions and experience in traveling, that gives her inspiration and fresh ideas for new lifeachievements.
When traveling, more disappointments are not from a destination, but from people, situations or just human attitude. For example, when bus drivers in Paris charge you more than they charge local residents. As for disappointments in the cities, the first thing that comes to mind is the Georgian town of Telavi and the village of Kvareli: there is simply nothing to do there except for drinking wine. In Telavi, there is Soviet Union-style buildings and some castle. The castle was just a piece of wall. We travelled to Kvareli with intention to see the Lopota lakes, but it turned out that they were extremely far from this village. So, except to visit wines factories, there is nothing else to do there. In Tbilisi, Lisi lake was a disappointment, it was shallow and warm. However, this was at least some opportunity to swim at +40C. Another Georgian disillusion was Kobuleti. There is nothing interesting there except for the sea.
The Czech town of Ostrava, the capital of the Moravian-Silesian Region, an industrial centre, also became a disappointment for me. It was expected that there are many historical sites, as in Prague, but there was nothing like that. The Bulgarian capital Sofia was not nice for me because of being dirty. Yerevan, the Armenian capital, is a city for no longer than a 2-day visit, it looks as if you turned back the 90s. I expected it to be like Tbilisi - an old city and many attractions, but it isn't. Another destination in the list of disappointments is Madrid. I do not know why, but this is not my city. For example, in one of the museums, with free admission on certain days, we were not allowed in because we are not EU citizens. Madrid is too big for me. It is some kind of industrial place, or we were not lucky - there is nothing special to do there for a long time.
See also: Packed and Ready: Anton Ravitsky
Actress and model Lilian Levos visited almost all European countries, as well as the USA, China, Japan, Indonesia, the Seychelles and Kenya. Traveling brings her new energy and relaxation from the Ukrainian mentality. Therefore, in other countries, the girl likes to observe a way of life and thinking different from ours. Having already seen enough foreign sights, now Lilian is trying to plunge into local life. After all, having felt the life of the country from inside, according to Lilian, it is as if you lived another life in addition to your first one.
Photo theatlantic.com
I am a grateful person, so I am not going to complain like the fish was not good in Goa. Of course, somewhere food is tastier, somewhere culture is more interesting, somewhere history is brighter, somewhere life standard is higher, somewhere service is better - all this is understandable and beyond doubt. In fact, traveling is so cool, that you should be happy with any opportunity to visit another country that you have been blessed with. I think the travel options for which you reserve a 10-day tour with staying at the hotel on the first line, disappoint most of all. You expect excellent service, food and gorgeous beaches. You come, and something goes wrong - of course, you are disappointed. Since I have never had such trips in my life (I don't like to lie in one place and do nothing), bad hotels are not a problem for me. I can stay somewhere only for 1-2 days, and if something is wrong with service, I will not pay attention and just go.
If we talk about countries and cities, Venice was the biggest disappointment. The thing is that for me it was a big dream. The same how many people dream of visiting Paris, I dreamed of Venice. For me, it was a sample of a romantic place - beautiful, fabulous, and very unusual. Once in winter I visited it. However, my nose did not let me enjoy the beauty, because at that time there was a very unpleasant smell in the city: all these canals smell extremely terrible. Wherever you are, you feel the stench. I was very uncomfortable all the time,visiting places with one thought in my mind – what a nightmare, how do people live here? Accompanied by such a smell, you do not want to walk along these lovely streets, instead, you want to leave as soon as possible! Another disappointed was China. I lived there for three months, and this is probably my most negative experience. it is the only country in which I do not want to return because of the mentality of people, because of the "cleanliness", because of general attitude to others.
Musician Igor Sidorenko mainly on tour visited 34 countries. Among them, there are very exotic ones for Ukrainian tourists, for example, Macedonia or Bosnia and Herzegovina.
Photo people.onliner.by
I guess I have a problem with having too many impressions. The first tours you are constantly delighted, and then all the cities began to merge into one indiscernible pile of castles, skyscrapers, parks, hotels and cafes. Within this flow, South America pleasantly amazed me the most: I visited Chile, Argentina and Brazil. In terms of tourism, it is funny that everything looks civilized, like in Spain or Portugal, but just in the middle of the street a monkey can jump from palm tree to palm tree. Nevertheless, there you need to be on your guard due to the high level of crime. I remember that in Sao Paulo at the weekend something was happening on the street early in the evening! There were some wild youngsters, who were drinking non-stop, screamed and defecated on the roadway. In the midst of all this, some guys arejostling when trying to sell souvenirs and beer - the impression is that you are inside some terrible carnival show.
Very unpleasant surprise in Western Europe was national cuisines, which imply the absence of soups. I first noticed this when I was in the city of Nantes. This is a tourist centre in Brittany, western France. We have long been accustomed to the fact, that on Sunday everything is closed in Europe. Once on Monday we were dying for a plate of soup - and we could not find it. Nantes is located on the seashore, and according to the logic it should have offered at least some fish soups. Within a few hours, we went around the entire tourist centre. Everywhere they said: there is no soup. As a result, we got to know it from the locals that it is impossible to find soup in France - they simply do not have it there. Among other gastronomic disillusions - the worst pizza and pasta in my life I ate in Italy. Ordinary cafes serve simply terribly cooked meals. In addition, the traditional Italian mentality implies that everything is usually very poorly organized. Italy mostly failed to meet the expectations - people in general are lazy here, many problems with hotels, service, checking in.
The Eiffel Tower, by the way, is just a big piece of iron - I don't understand what its charm is. It is impossible to take a picture asit is teeming with rowdy tourists, there are manystreet vendors of dubious appearance, who sell low quality Eiffel Tower pendants. We even saw a fight between them for a place, which is very absurd.
Photo pristor.ru
Spain and France greatly disappointed by the lack of knowledge of English among the locals and their reluctance to communicate. In addition, here on the streets, do not consider it to be just a cliché, mostly dark-skinned guys come up and offer some kind of drugs. Another disappointing is Spanish mentality. The local promoter complained pompously to us that Spain is suffering from the European Union, that Germany is pulling all the money out of it. Then we come to San Sebastian, and from 12 a.m. to 4 p.m. there is a full siesta all over the city: there is only one open pub, the owner of which is not a Spaniard. So, you do not work half the day, and then Germany is to blame for the fact that you are poor?
We often play in Greece, there are very nice, kind, emotional people. Again, they blame outsiders for the fact that country is poor: they say that the European Union is robbing it. Then, you walkin Athens and see big abandoned neighbourhoods with graffiti, populated by homeless people and beggars, where rats run through the streets.
You often understand the country in the contrast of what you saw about it on TV, and what local people are saying about it. But even more from what they do not tell. In Macedonia, people are also very friendly, but there is simply no money in the country. It is very well revealed in contrast with Bosnia and Herzegovina. We performed in Sarajevo, which we liked very much - a beautiful city, like the whole country. The citysuffered much during the Balkan war in the 90s: Sarajevo was under siege for one and a half thousand days. Nowit is in a good state. You can see, for example, the following picture: here is a modern skyscraper, and opposite to it, there is an old building with bullet holes. It is not restored on purpose, so that people remember their past and prevent such mistakes. We were so imbued with our experiences that when we drove around Macedonia, we were horrified by its decline. Roma kids were running after our car... The second largest city in the country, Kumanovo, is in terrible condition.
Brussels is very disappointing: traffic is terrible, no place to park, no one drives observing traffic rules, there are immigrants all around, everything is very expensive. These legendary Belgian chocolates and waffles are absolutely unappetizing for me: I tried them and got sick. Problems with wild traffic, by the way, are also in London and in Milan - in many cities which you expect to be civilized.
Photo artslondonnews.com
Cover photo memepedia.ru