"The Ukrainian Canadians". The Ambassador Roman Vashchuk opened an exhibition in Kyiv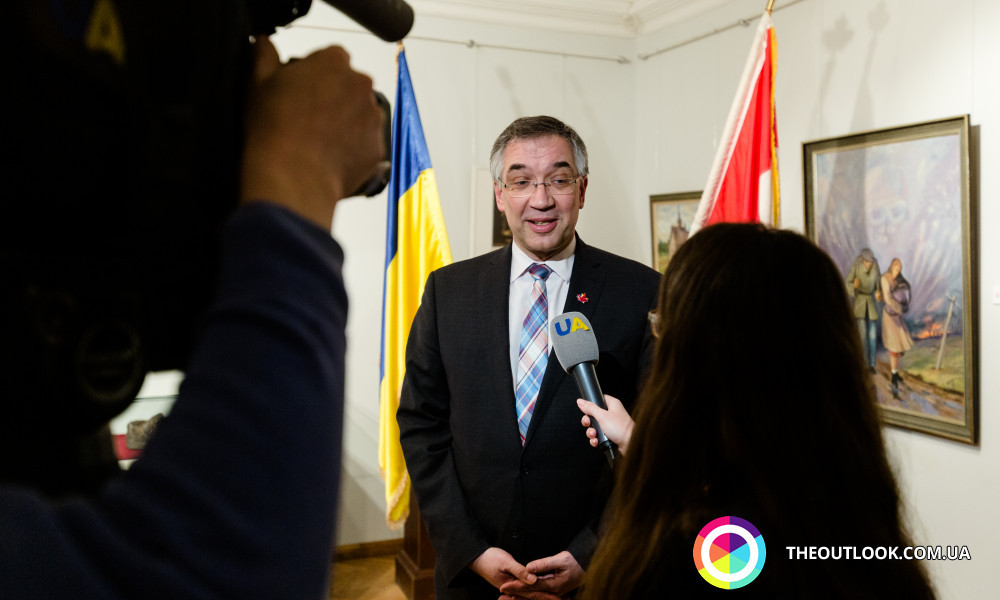 On February 12, an exhibition devoted to the Ukrainian diaspora in Canada was opened at the Ukrainian Diaspora Museum with the support of the Embassy of Canada in Ukraine. The purpose of the project is to show the life of Ukrainian Canadians, their tireless work in the new country and the efforts they make every day.
The guests of the exhibition were congratulated by the Ambassador Extraordinary and Plenipotentiary of Canada to Ukraine Mr. Roman Vashchuk. The diplomat noted that relations between Canada and Ukraine have a long history, starting at the end of the XIX century, when the first Ukrainian immigrants arrived in Canada. And that such an exhibition is a perfect example of their tireless development. Oksana Pidsukha, the head of the Museum of the Ukrainian, and Nataliia Bilous, the the project curator, art critic and the candidate of philological sciences, aldo addressed the guests. Both specialists drew attention to the need to show the special role of the Ukrainian diaspora in Canada, their incredible contribution made by Ukrainian families to the cultural, social and political life of Canada.
Within three months, Kyiv residents and guests of the capital will have the opportunity to see the things of Ukrainian Canadians, in particular, the unique publications of the oldest Ukrainian publishers in Canada, archival documents, photos, personal belongings. Beside the cultural heritage, visitors of the exhibition will also learn about the activities of Ukrainian research institutes in Canada and their invaluable contribution, as they played an important role in preserving and maintaining the intellectual Ukrainian tradition at a time when in the Ukrainian SSR national history and culture were under ideological pressure.

So, we invite you to visit the first and unique project about the life of Ukrainians in Canada! And now we would like you to see our gallery!