Maple Syrup. What is it and how to eat it?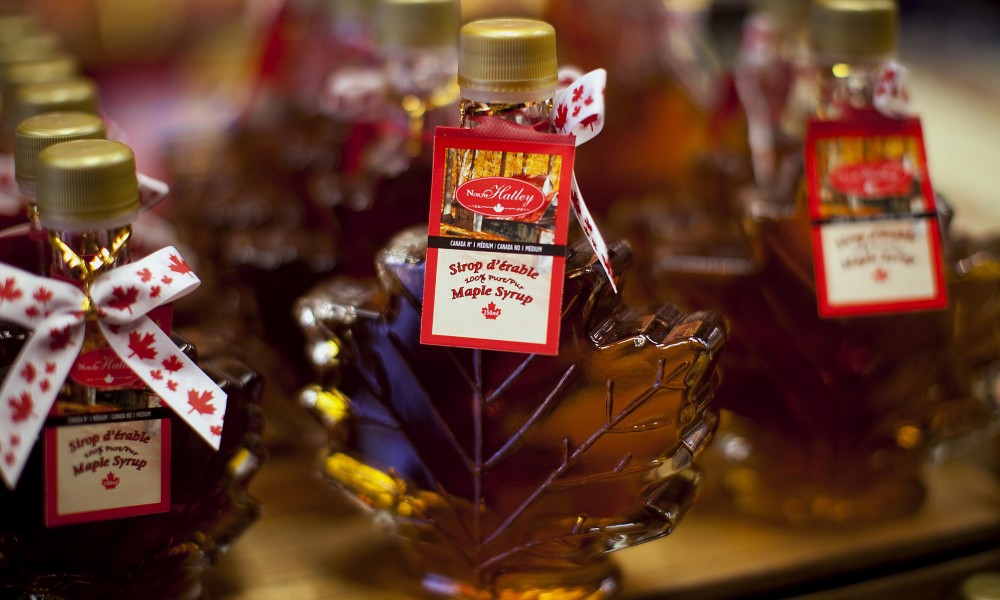 Alongside fast food, cola and corn flakes with milk, another product that is obsessively mentioned in almost every American movie is maple syrup. Pancakes, flapjacks, muffins and toasts are 'dressed' with it as well as by and large everything that is made of flour. It appeared on shelves of European supermarkets very recently to promptly bewilder customers eager to try formerly inaccessible dishes...
...with honey-and-woody taste that they didn't know how to cook.
The fact, that Canada is rich for maple trees exuding maple sad that equals to sugar and honey in sweetness level, was first mentioned as far back as in 19th century. Then again, earlier information indicated that Indians used for that sake sweet maple species that grew in the South-West of the country as well as in some states of USA long before Columbus's visit to the territory.

Reas also: Canada: A special flavour of young urban places
It will take grasping a whole science to get maple syrup. The process is a bit similar to birch juice obtaining but with somewhat higher level of sophistication. Liquid poured from a cut in a tree in a certain season (February to April) is only a small share of the business. The most interesting stuff begins when the ingredient is obtained. A very perishable good is promptly sent to special boiling containers where it remains until its amount lessens by tens of times (40 liters of juice develop into just 1 liter of ready syrup) and until sugar contents rises beyond for 60%. Should detention process of the thick solution be prolonged, crystallization process will be "triggered" and will, in turn, lead to creation of lollipops.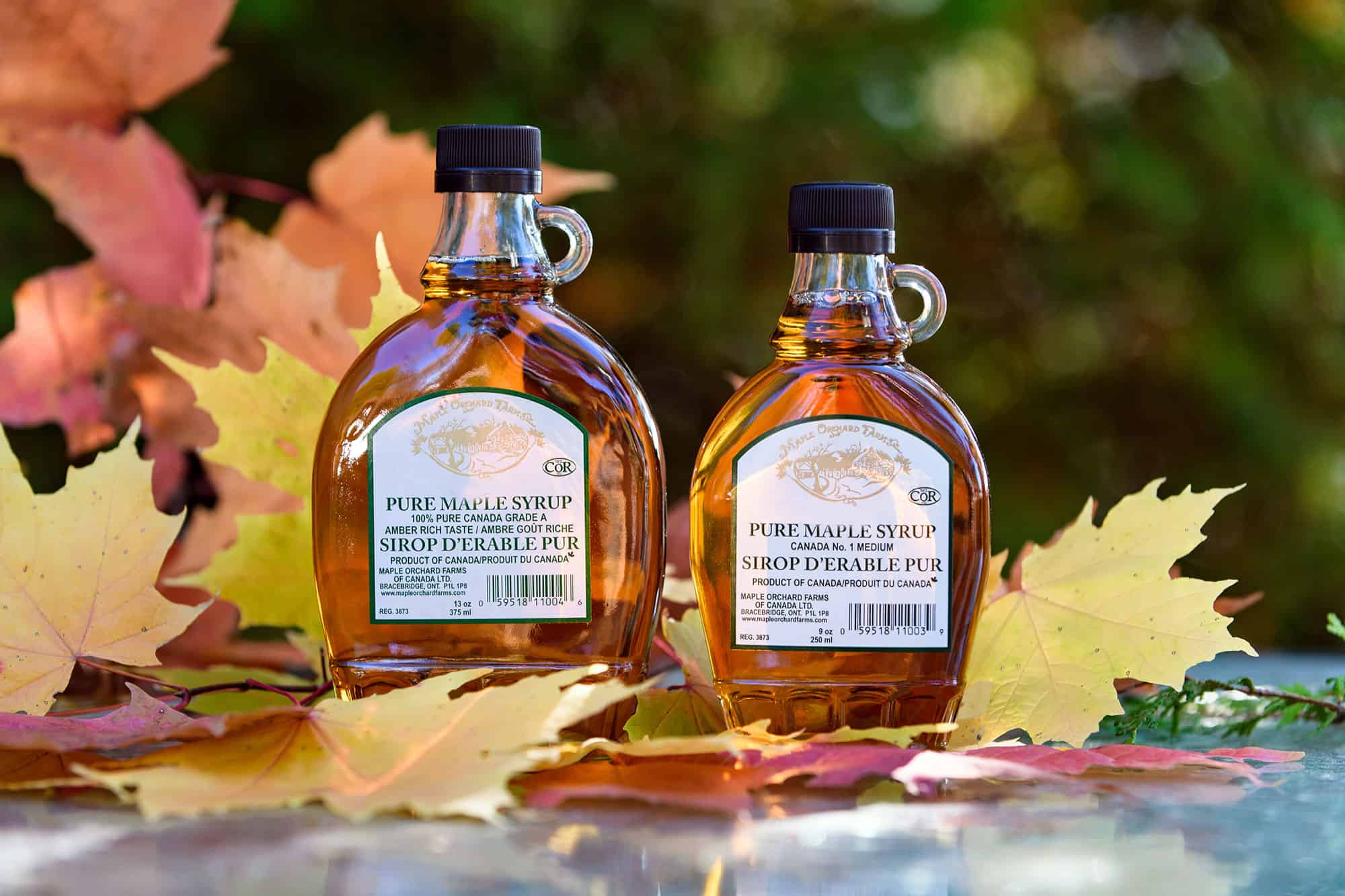 Photо mapleorchardfarms.com
Large materials consumption plus export and import expenses significantly increase price of this 'natural glaze' in supermarkets. So, if a suspiciously small number shines on a price tag, it is very much possible that you came across a fake that contains artificial dyes and flavorings. Such additives are simply unacceptable in a real maple syrup. The country keeps a watchful eye on the product, made from a tree, leave of which is an integral part of the flag of Canada. There is even a special state commission that oversees adherence to production standards of the national delight.
Reas also: Ottawa is the capital of...

Now, let's move to the main question: what should you do when a jar with the delight caught your eye in a shop and later on moved to your fridge at home. Here are several options of maple syrup's 'user's manual':
follow the lead of Americans and dress flapjacks, pancakes, muffins, toasts, cookies, ice cream… and basically everything, that "requires" topping sauce. Taste of the syrup resembles that of caramel with light wooden tincture. Might seem as not a thing for everybody's taste, yet the majority like it;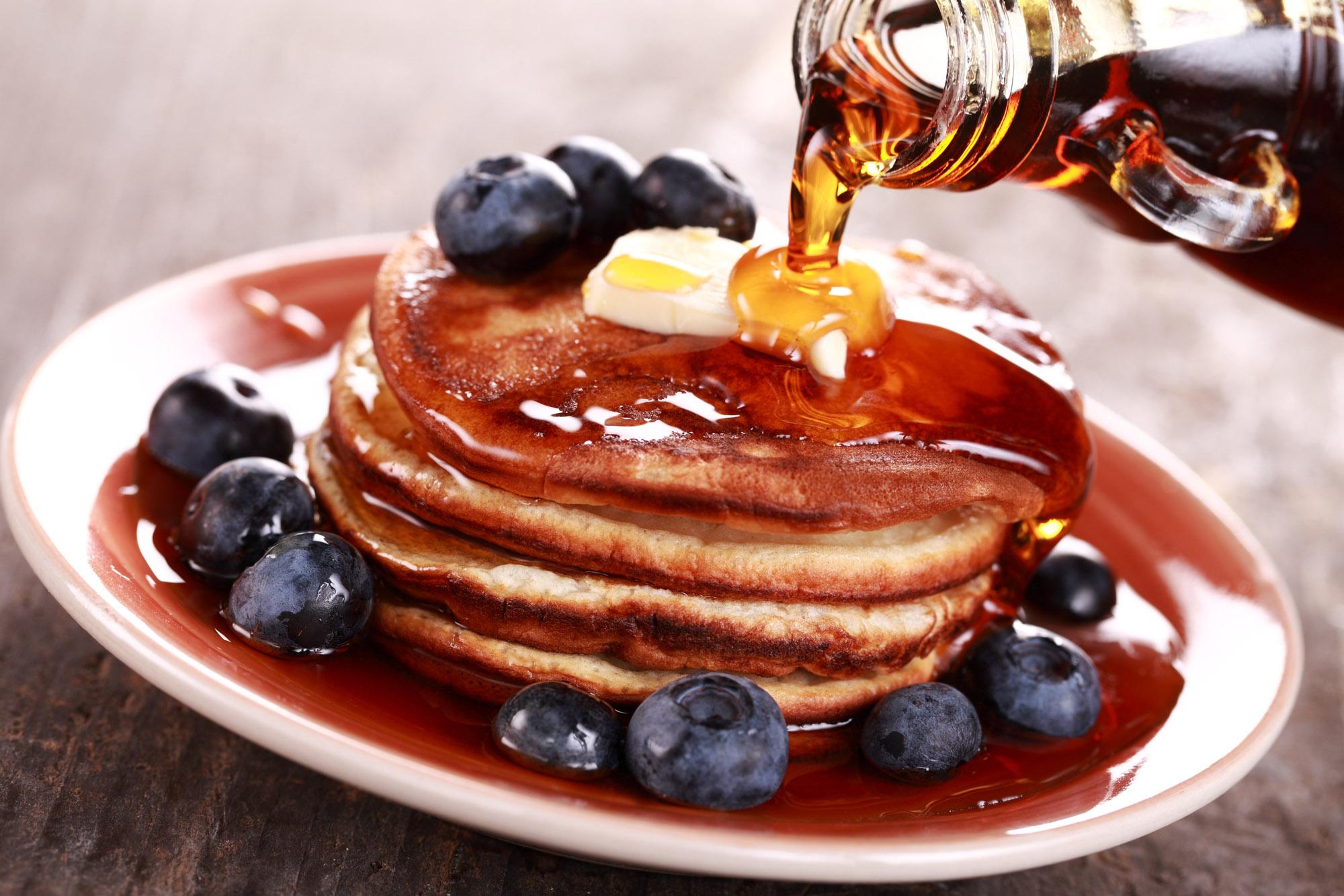 Photо canаdianislander.com
to replace ordinary sugar and honey is a second option of maple treacle use. It can be added to tea (two small spoons per cup) or milk (in same proportion). And for tasters of drinks that are only served upon passport presentation, amber-colored mixture will become a nice complement to a bar that will diversify taste of concolor brandy, rum and cognac;
combination of antipodal components is no novelty in culinary history. Same way hero of our today's article can be added, for instance, in the process of baking chicken or pork. It will result in a dish that looks as if it has honey crust on it; but, when tried, an original aftertaste will make your guests unveil the secret of the recipe;
the main pride of Canadian producers won't uselessly stay in fridges of those who prefer green food. Small amount of time, a bit of efforts – and unusual desert fruits will enrich your menu. For that you buy a dozen apples or pears, cut out cores, add 100- 150 grams of raisins and a handful of walnuts, pour it with "tree's blood" and send to oven for half an hour;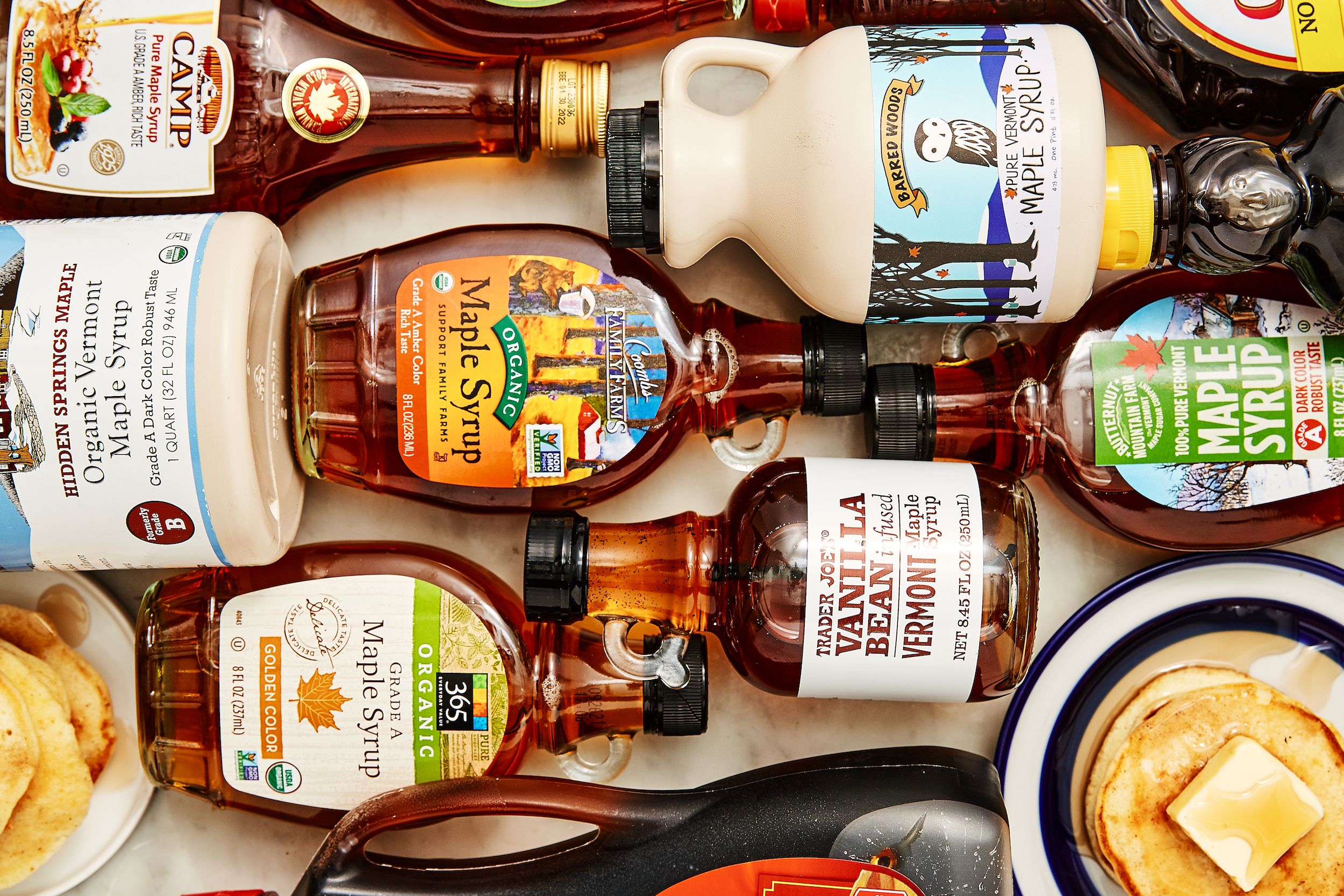 Photo delish.com
and we can conclude this list with nothing but a dish that originated in Canada: maple-glazed carrots. It requires boiling vegetables until they are ready, sliver them, add butter, some ginger, pour it with the main ingredient and stew for 10-15 minutes.
And for the most desperate fans of maple syrup eager to find fellow gastronomes, a chance comes every spring. In early March in Quebec Province topical festival is held called Cabana a sucre. Technology of sap collection, its processing and cooking various dishes using it are demonstrated to guests. Aside from actually syrup, one can bring along from there maple lollipops, butter and sugar that are rarely exported otherwise.
Cover photo bloomberg.com