Diplomatic reception on the occasion of the national holiday of the Republic of Serbia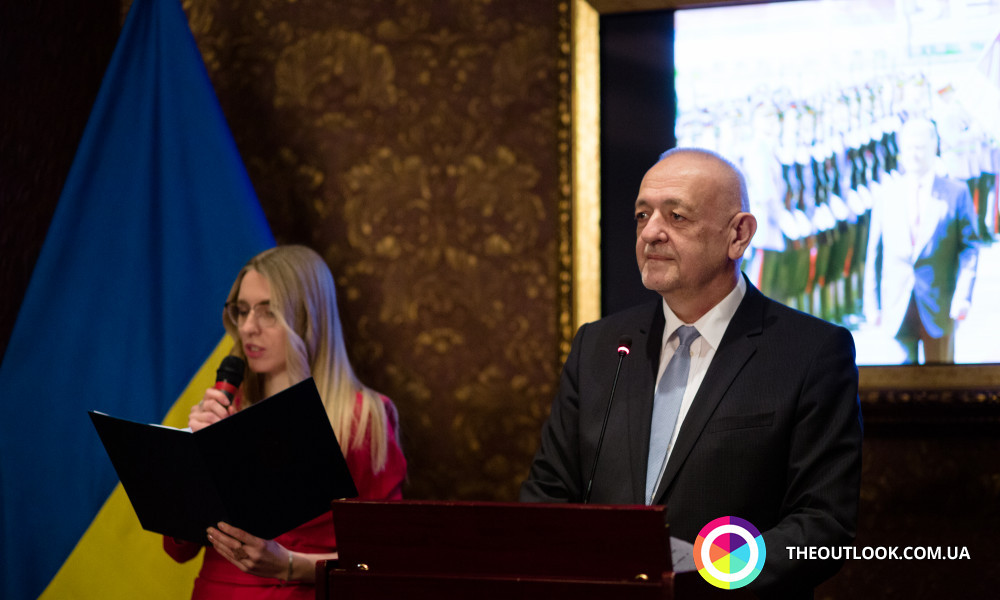 On February 13, a solemn ceremony took place on the occasion of the main national holiday of Serbia - Statehood Day which marks the official level since 2001 and marks the Day of the beginning of the Serbian Revolution against the Ottoman occupation in 1804.
The Ambassador Extraordinary and Plenipotentiary of the Republic of Serbia to Ukraine, Mr. Rade Bulatovich, thanked everyone present and said: "In Serbia there was always a great desire to build a modern state, to preserve the language and culture, the multi-ethnic and multi-confessional nature of the state, which we are proud of. 21 national minorities, including powerful Ukrainian society, which has retained its identity, culture, language, schools and churches over the centuries, makes Serbia a rich country. The Republic of Serbia and the Serbian people have clearly defined that the 21st century will be a century of peace and prosperity with the strategic goal of Serbia joining the European Union as a full member and maintaining military neutrality".

Also, the Ambassador noted that this year marks the 25th anniversary of the Serbian-Ukrainian diplomatic relations. Rade Bulatovich said: "The destinies of our peoples are connected for centuries, this is evidenced by the friendliness, closeness, and love that permeated our common origin, faith and history. Serbs came in the 18th century on the territory of Ukraine to help preserve and protect the borders, and Ukrainians mostly settled in Vojvodina where they found their home. After 1917, many Ukrainians found shelter in Serbia, where they left a significant mark in science, culture and art.

We would like to recall that today continues cooperation in establishing a bilateral dialogue continues. Last year, Petro Poroshenko visited Serbia and that visit became a powerful incentive for the development of cooperation at all levels. During the visit, among other things, an agreement was signed on expanding the visa-free regime from 30 days to 90 days was signed together with an agreement on the restoration of direct flights between the capitals from June 2, 2019.
Ambassador Extraordinary and Plenipotentiary of Germany, Denmark, Iran, Canada, Algeria, Kazakhstan, Georgia, Slovakia, Tajikistan, Qatar, Latvia, Belgium, Japan, Belarus, Austria, Turkey, Palestine, Moldova, Montenegro, India, Indonesia, Sweden and others attended the diplomatic reception.
Look at our gallery to see how the diplomatic reception was conducted!