Wives of foreign diplomats attended the lecture dedicated to Ukrainian traditions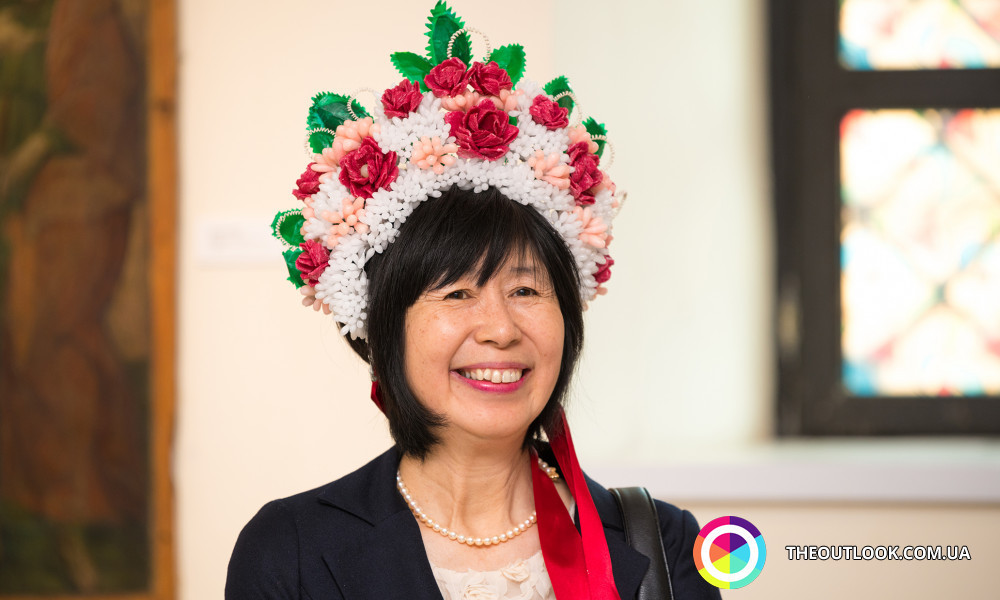 On Wednesday, April 9, 2019, on the initiative and organizational support of the SE "Directorate General for Rendering Services for Diplomatic Missions", the international women's club ASCK in the National Centre of Folk Culture "Museum of Ivan Gonchar" a lecture dedicated to the traditional Ukrainian women's dress was held.
While opening the event, Pavlo Krivonos, the Director General of the SE "GDIP", thanked the guests for supporting the initiative to disseminate information about Ukrainian culture and ancient traditions. He talked about the excursion routes organized by the State Enterprise "GDIP" and invited guests to the Day of Embroidery, which also will be dedicated to the 27th anniversary of the establishment of the GDIP.
Petro Honchar, director of the National Center for Folk Culture "Museum of Ivan Gonchar", welcoming the guests of the event, expressed his gratitude for the joint organization of the event and announced the cognitive events that will take place in the museum soon.
Representatives of the women's club, the wives of the ambassadors listened to a lecture by Oleksandra Storach, Senior Research Scientist at National Centre of Folk Culture "Museum of Ivan Gonchar". The researcher described the history of women's clothing, the features of festive costumes, and showed clothing from different regions of Ukraine. She demonstrated ways to dress women's costumes.
Besides, the museum's representatives prepared two photo zones, where participants of the event could familiarize with the skill of pysanka painting and try these authentic women's wreaths.
The guests of the event greeted the surprise of the organizers with a stormy applause - a performance by the ensemble "Rozhanitsa", which performed authentic songs.