Open Day at French Institute with participation of French ambassdor to Ukraine Etienne de Poncins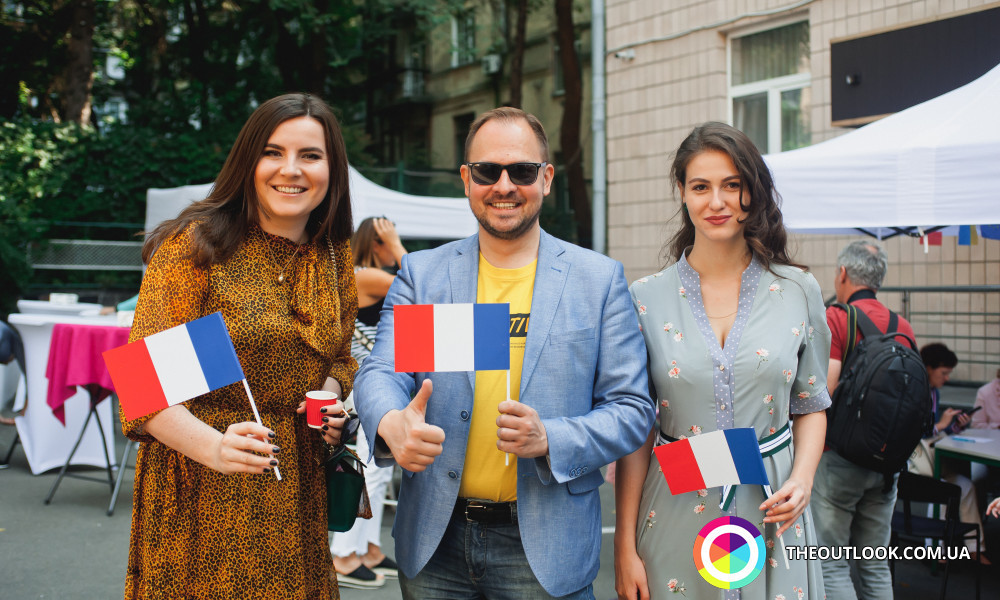 Saturday morning started brightly in Kyiv, at O. Honchar Street 84, where the French Institute welcomed its guests.
The event program featured movies in original language, presentation of media library, a lecture on the history of French Provence style, workshops for children and adults, badminton and archery, language tests, concert, and many other activities.
French Ambassador to Ukraine Etienne de Poncins visited the event, and said in his speech: Every year more and more people visit this event and we try to expand the activities into other regions of Ukraine, I will not list all the artistic events which we plan to hold, otherwise we will have to stay here till midnight. I just want to emphasize that these are workshops, culinary master classes, educational and artistic projects, lectures, meetings with representatives of French culture.
This year the traditional FIU Open Dayis focused on children so they can enjoy our event as much as possible. It is a start of both academic season and season for new projects implemented by the Institute, and as always,with genuine enthusiasmwe are looking forward to our key event of the year, the French Spring.
The exhibition By the way, the life is wonderful from the Pictoric Illustrators Club welcomed Kyiv residents and its guests.It is a project devoted to love for life, ironic attitude to life's problems, and importantly, self-irony since itdoes not let you stop, give up, or become arrogant. For the first time, the project was presented as part of a large-scale international exhibition of illustrations in 2017, with the participation of artists from Ukraine, France and all over the world.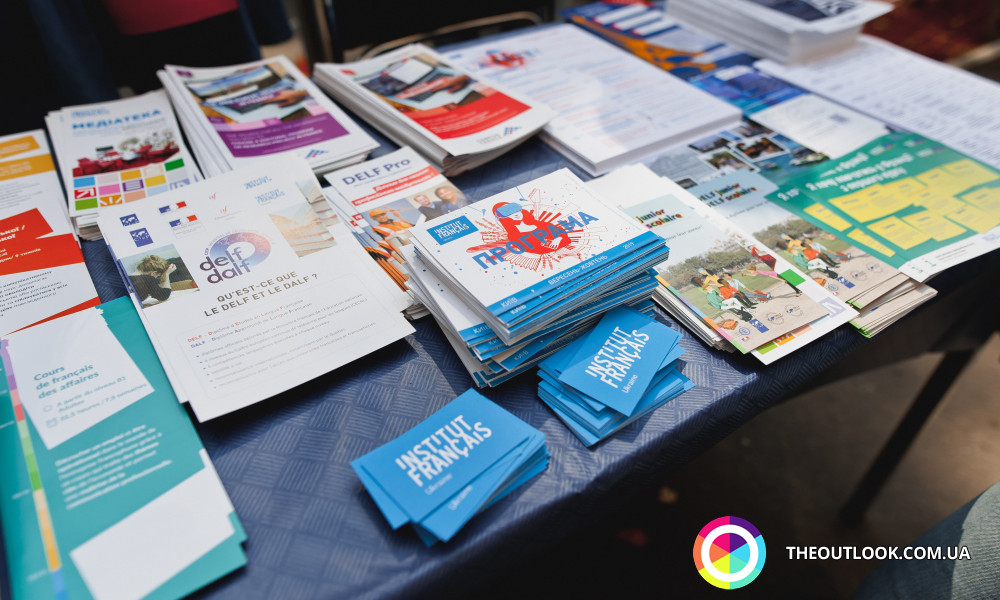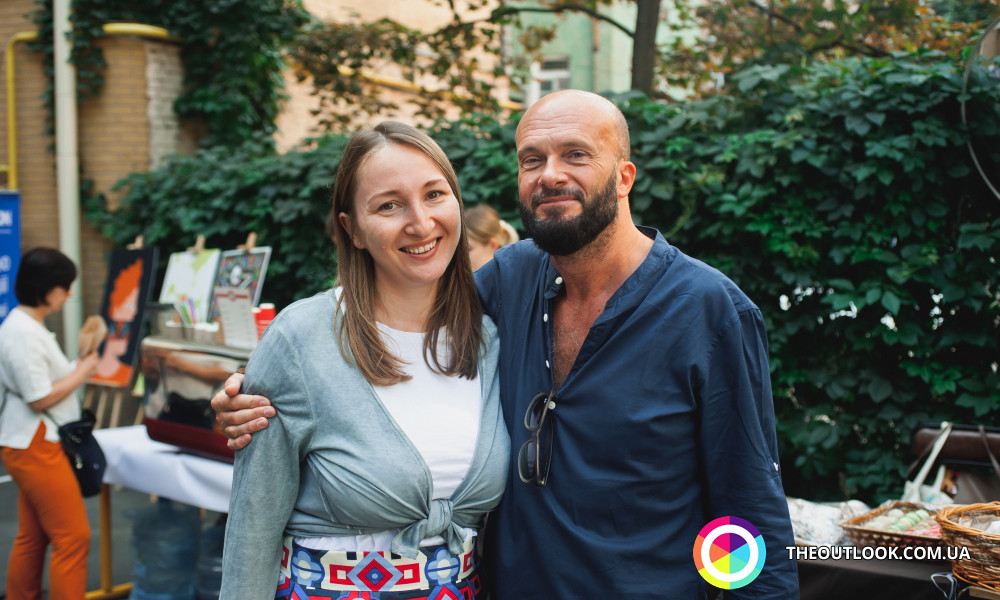 As a part of the event, university publishing house Pulsary presented the book The Wanderers. The Ukrainian Chronicle, with the participation of the author Lyane Guillaume. The novelist lived in Ukraine from 2000 to 2004.
The French Institute in Ukraine (FIU) is located in Kyiv and subordinated to the French Embassy in Ukraine;it was established in 1994 under an intergovernmental agreement. The mission of the French Institute in Ukraine, as well as the mission of about 150 French cultural institutions abroad managed by the Ministry of Foreign Affairs and International Development of France, is to promote French language and culture, and to establish long-term partnerships with Ukrainian luminaries in the fields of education, science, culture and art. The French Institute in Ukraine offers French language courses to a very wide audience, the FIU's media library offers a wide range of French-language publications, video and audio materials, and the FIU interacts with Ukrainian public and private institutions to promote projects on cooperation in the following three areas: culture, scientific and university spheres, education and linguistics.
Text is based on information from FB and website of the French Institute in Ukraine
See the OUTLOOK photo report in our gallery. Search for yourself and save your photos as a memento!