Valga. City at the crossroads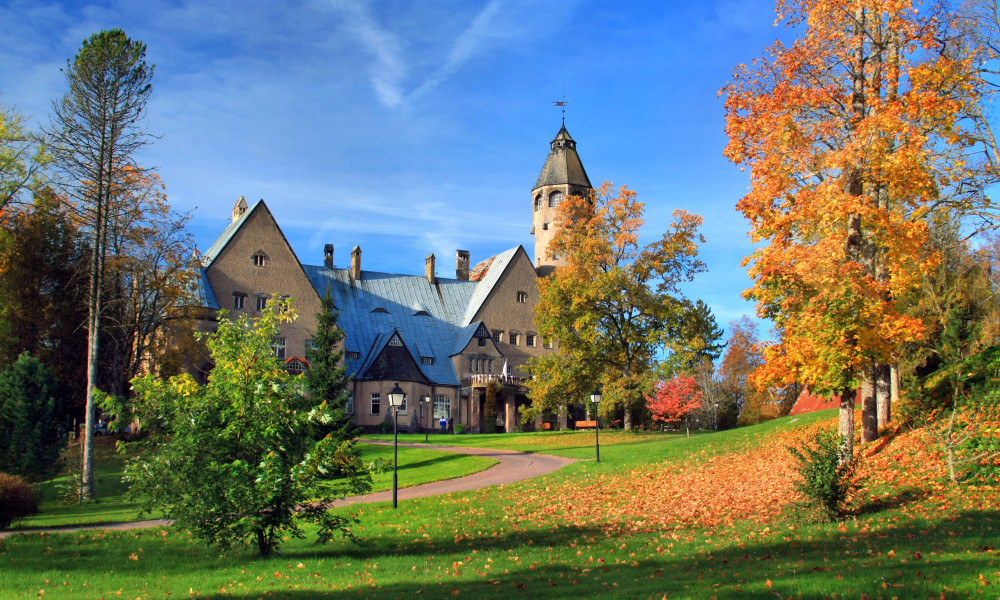 People who like to travel usually visit the same places. Citizens of Paris, Venice, Rome, Krakow, Dresden have become accustomed to tourists for so long that they often look cavalierly at them, pouting their lips, while less known but no less interesting towns or villages always welcome guests.
Here are the trains that shuttle between Tallinn, Tartu, St. Petersburg and Riga, they do not stop for a long time and sprinkle, like apples from a basket, interested passengers into the Estonian town of Valga which lives at the crossroads of railways. But it is in vain.
Valga, which was first mentioned under the historical name Valk in 1286, has since been able to play double game, Estonian and Latvian, as it is one of the few cities in the world that is located in both countries at the same time. And, like that "egg-sucker" from the saying, it feels like a favorite of two mothers: Estonia and Latvia. After 1917, Estonians, who helped neighbors defend their independence, received an award - most part of the city of Valk. Since then, these inseparable Siamese twins Valga (Estonia) and Valka (Latvia) still live in one common body, but each having their own head.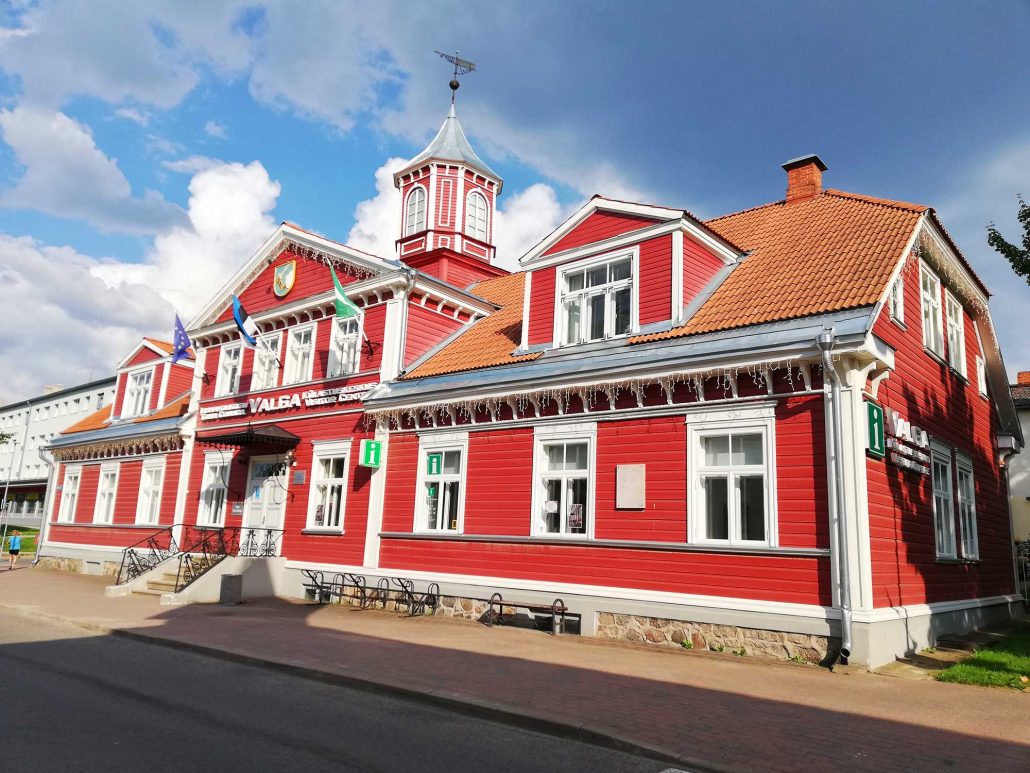 Photo visitvalgavalka.com
So, Valga is a cozy and elegant town being established at the crossroads of history, languages and cultures. Its flower gardens spread aromas and delight the eye, pavements offer pleasant walks, tidy houses and fences evoke respect for hardworking locals. The view of the city is as if the residents themselves are shaking off the dust from the buildings too carefully, being in the house of an old and very conservative grandmother. And, lifting it, you can see the universal polishing burnt out under the sun. This is just what opens at first glance from the window of a car or wagon.
If you are lucky to stay in the city longer, you can find out that parishioners of different faiths peacefully coexist here. This is evidenced by the St. John's Church, built in different architectural styles, classicism and baroque, in such an unusual form that it looks more like a concert hall. Rumor has it that such an amazing and rare mixture of styles and forms cannot be found neither in Estonia, nor in the world. And being built in 1897-98, the Church of the Holy Spirit and the Catholic chapel are the oldest buildings of Valga, which are almost never found in such small and modest settlements.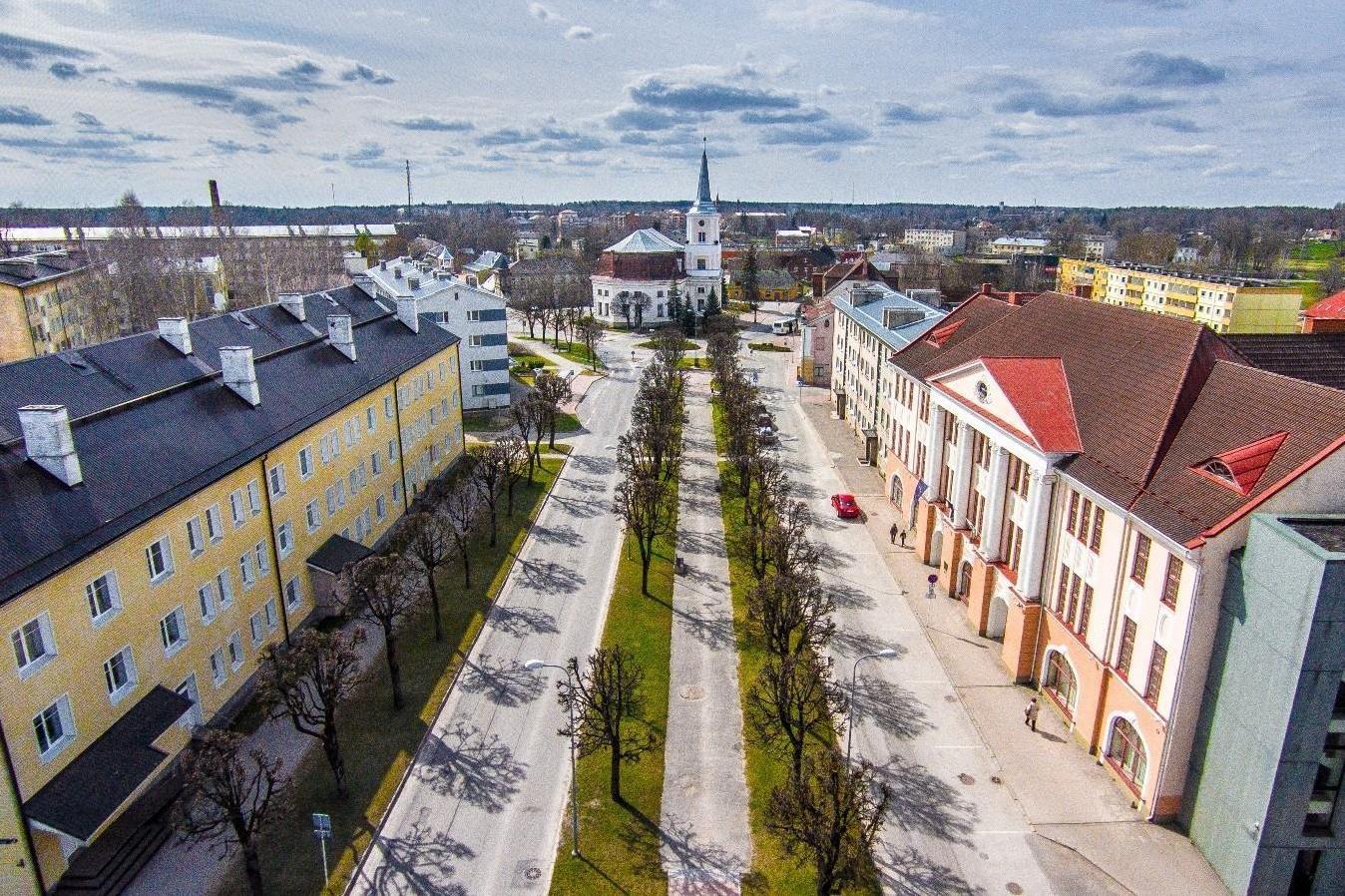 Photo visit.valka.lv
Peace and quiet did not always reign here. And this is eloquently testified by a large German cemetery. In the terrible years of World War II, a German concentration camp was located in the northern part of the city of Valga, in which, after the liberation of Estonia, German prisoners were kept. The graves of some of them are nearby, in a German cemetery. In the late 40s, NKVD began to use this terrible place for reprisals against dissidents. In these places there is a Graveyard of concentration camps. The German People's Union for the Care of Military Graves took up the burial of the dead in Estonia.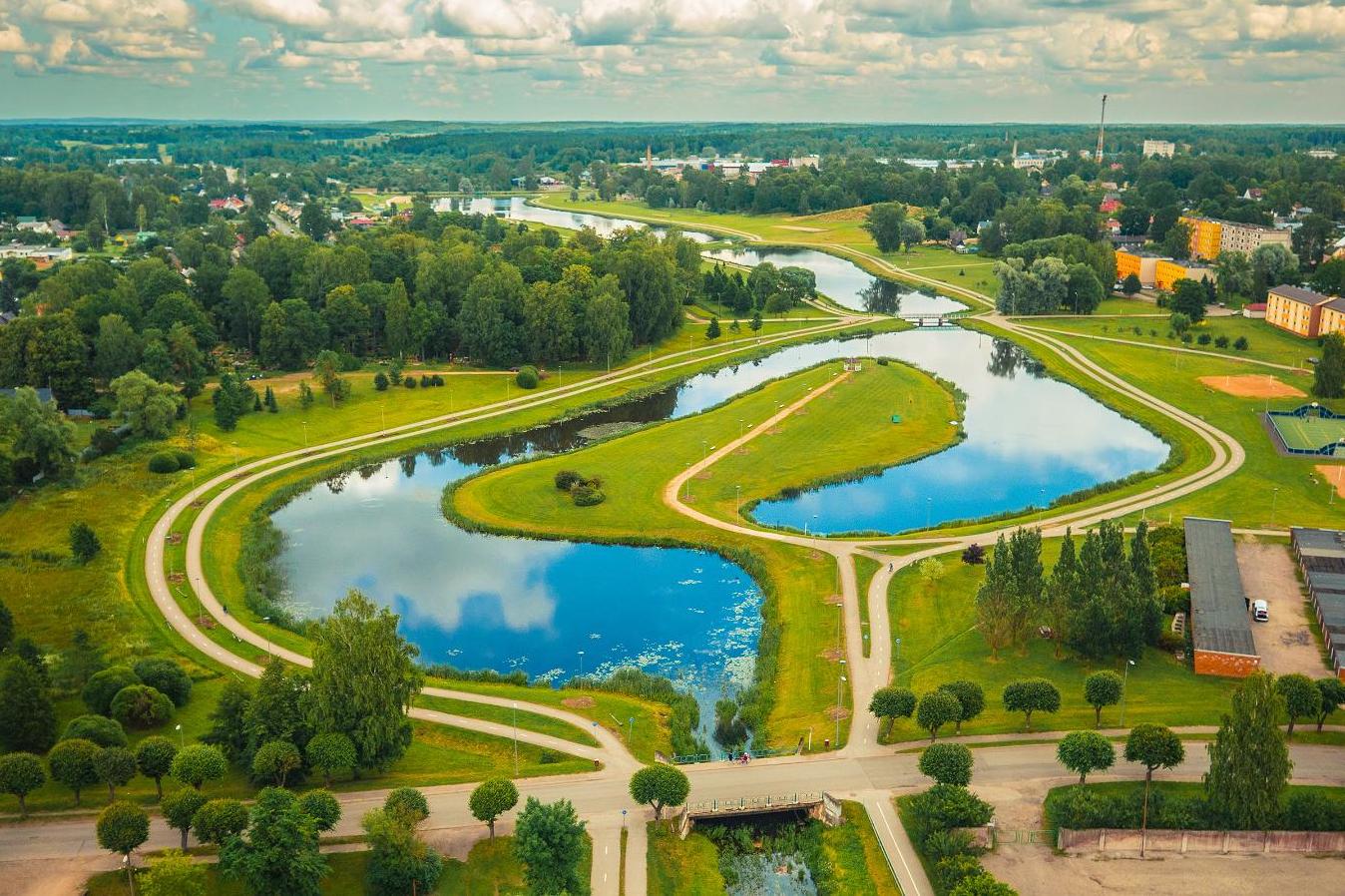 Photo visitestonia.com
At the service of those who are interested in this story or have additional questions there is a local library, where you can not only find the necessary information, but also spend time with pleasure. The building itself was built in 1902 as a private estate with a green park and a pond, where you can relax, deeply immersed in history.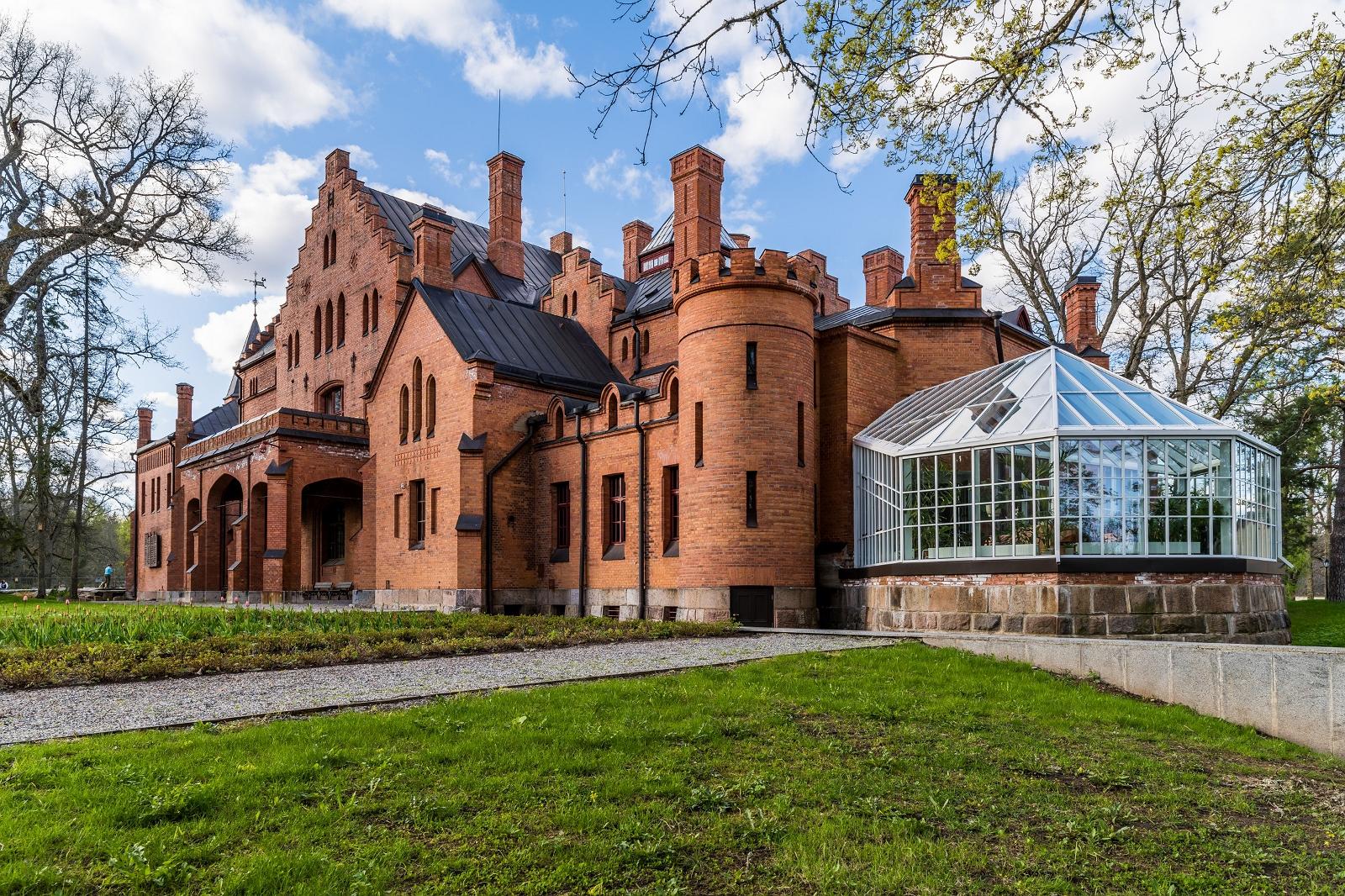 Photo static1.visitestonia.com
Walking through the streets of Valga, live, browsing photographs or even on Google maps, it may seem that this is such a village, which is afraid to break traditions that have been rooted for centuries. But everything changes when you suddenly come across a large beehive that does not seem to get out of the general view of the city and at the same time looks cosmic against its background. Especially if you start to look into the hexagonal windows of this large building,there are 410 of them! In fact, these "honeycombs" are grown by highly qualified specialists, because this incredible building is a County Vocational Training Centre. The residents of Valga themselves have already managed to see enough of this miracle of architecture, but they eagerly invoke and bring visitors from everywhere, telling them without exaggeration a story from the future. After all, the Center became the first building with the lowest energy consumption in all of Estonia and is one of the most interesting projects in this industry for Europe and the world.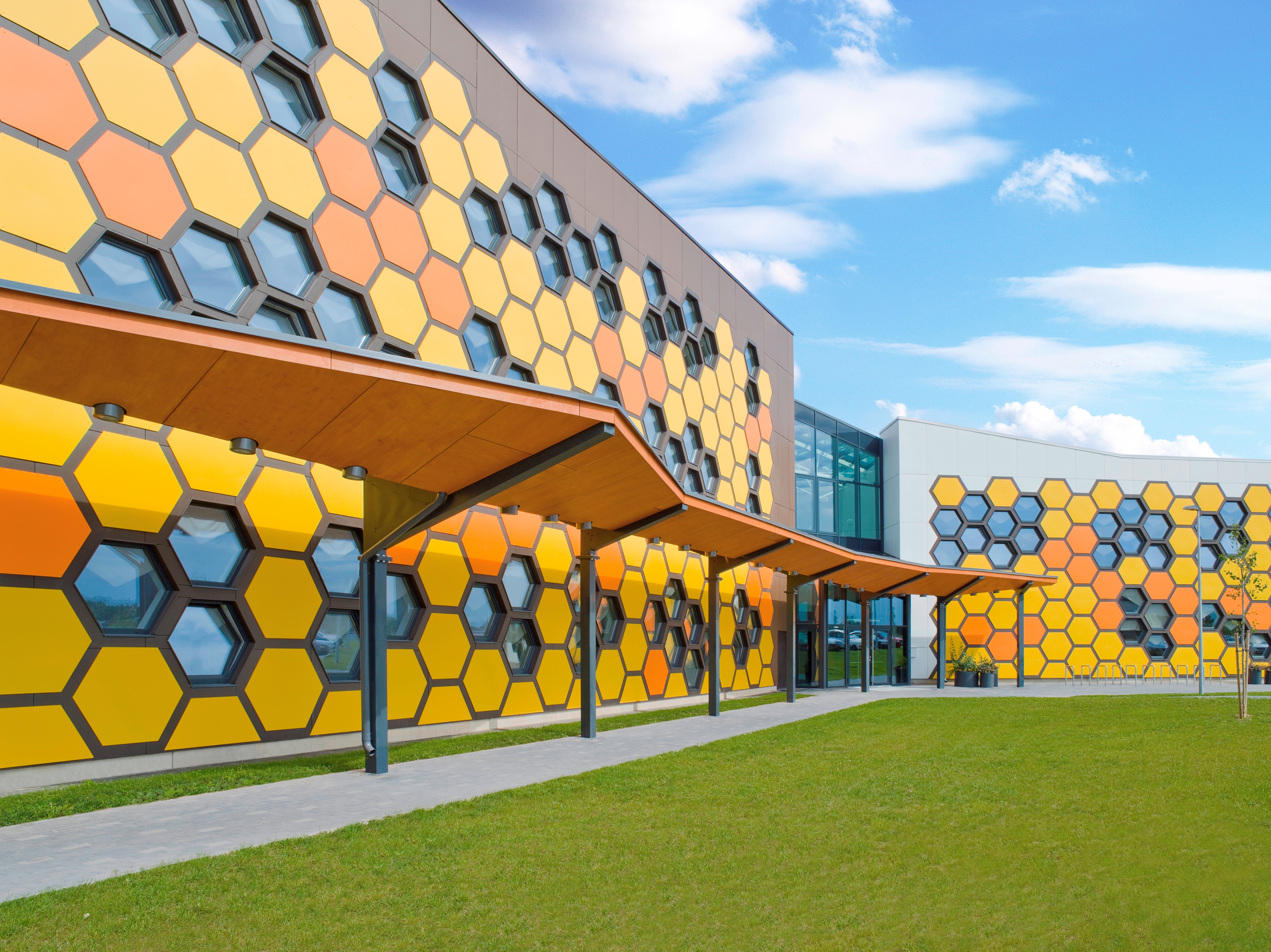 Photo contestor.ee
But nevertheless, for visitors, the facts of the existence of one city in two countries seem to be the most interesting, since how can two different tax systems within the boundaries of a small settlement exist? And how can two philharmonic societies or two football teams be established? But the pool can be reached directly from two countries. With the establishment of Schengen, Estonian sausage is easily exchanged for Latvian cheese without queues at the border. Even Valga-Valka City Day is celebrated together. The city at the crossroads demonstrates to the whole world the rules of true good neighborliness and absolute mutual respect.
Cover photo readtiger.com