Ukrainian Artist Elaborated The Concept of A Growing City of Future

Ukrainian artist and architect Stepan Ryabchenko elaborated a concept of a modern growing city. OUTLOOK got lucky to talk to the author – we share his revolutionary ideas with you.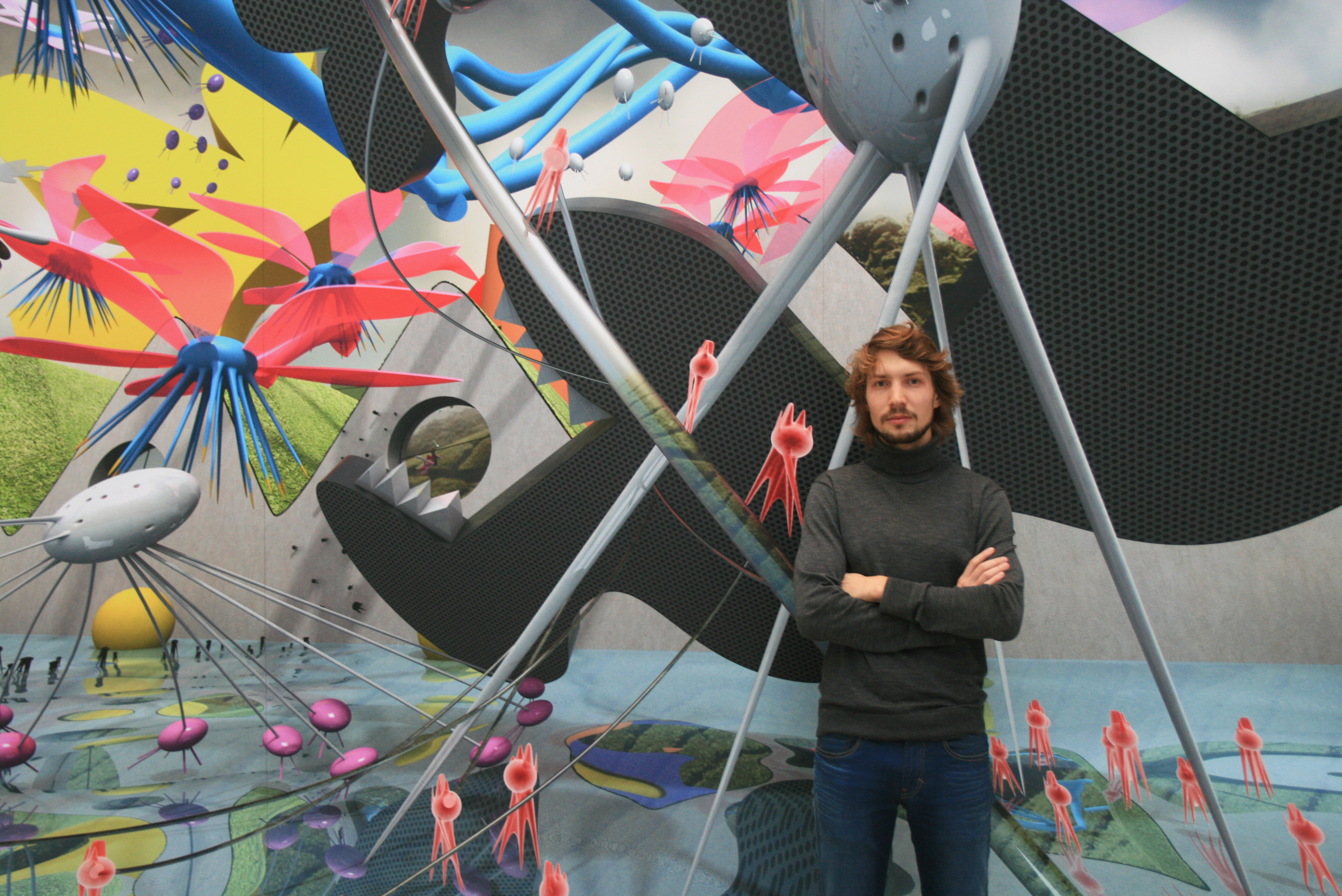 Stepan Ryabchenko calls his project The Octants. It is based on an image of a bilevel metropolis where pedestrian part is elevated to the level of two storeys above the ground. Its lower part is used for transport. Technical institutions and premises as well as car parking lots are situated here.
Its upper part belongs to people and nature alone. Its whole territory is planted with greenery across-the-board, architectural compositions, parks and gardens are all here along with museums, cafés, offices, etc. All the moving is done through the system of elevators, bridges and corridors.
According to the artist, distinctive of the city of such kind is balance between environment and high technologies with humans being its major element. Aside from this, it is unique because every one can rebuild constructions and replace their components in one's own discretion as well as change configuration of buildings through swift reconstruction of elements and relocation of dwelling units.
Stepan Ryabchenko himself has no doubts that his offspring can be put into practice in the East of Ukraine after military actions are over and during reconstruction of the region. Also, Octants can emerge both on the periphery of cities and within city boundaries in the place of out-of-date residential districts.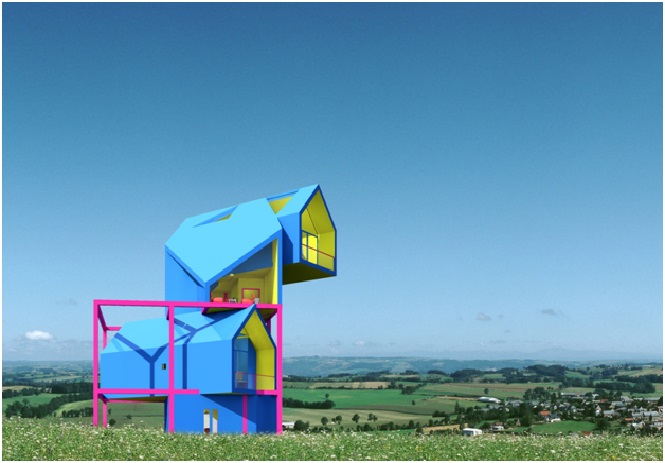 The project was first presented during Ukrainian Dream exhibition that took place at Mystetskyi Arsenal in June this year. However the project's presentation was preceded by work on creation of transformable dwelling within Family Nest project where the author was awarded first prize in the field of conceptual architecture "The Way I See" in 2010. Its bedrock was the idea of a house that could be disassembled and carried along.
As of now, construction companies have already shown interest in his project and it can be made a reality in the nearest future however cost of such futuristic metropolis is yet unknown.
Stepan Ryabchenko is a Ukrainian artist and architect, sculptor and author of installations. He uses modern computer technologies in his art.
He is a native of Odessa. Member of National Artists Union of Ukraine. Awardee of prestigious contests in the field of architecture and art.
Three-time awardee of the contest in the field of conceptual architecture "The Way I See". Awardee of the first Ukrainian Abstract Art Triennale 'Art Act'. In 2011 was nominated for the PinchukArtCenter Prize.
Awardee of international modern sculpture contest 'Kyiv Sculpture Project' Hew lives and works in Odessa. Ryabchenko's works were more than once displayed at landmark exhibitions in PinchukArtCentre, Mystetskyi Arsenal and National Art Museum of Ukraine as well as abroad in London's Saatchi, Vienna's Novomatic Forum, at Art Vilnius, etc.
His works can be found in collections of The Museum of Odessa Modern Art, Voronov Art Foundation, Firtash Foundation as well as private collections in Ukraine, Russia, the USA, the UK, Israel and Switzerland.