The Ambassador of Israel to Ukraine took part in opening of exhibition "Way to dream: contribution of ethnic Ukrainians to creation of the state of Israel"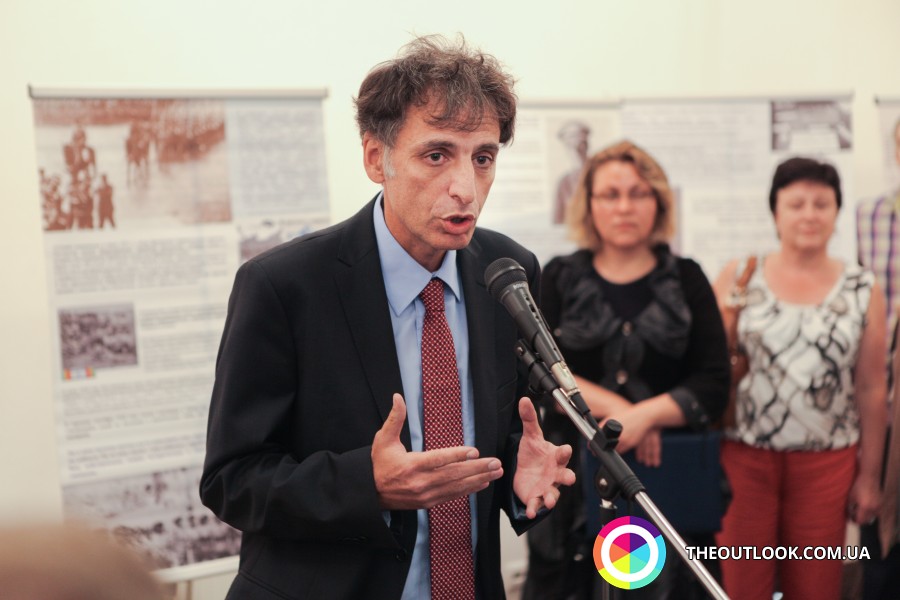 Yesterday, in Kiev Museum of history, under the auspices of Embassy of Israel state in Ukraine and International public organisation - the Centre "Joint" the exhibition prepared by Institute of Jewish sciences was presented...
The stated event started with the speech of Ambassador Extraordinary and Prenipotentiary of Israel state in Ukraine Eliav Belotserkovsky and Deputy Interior Minister of Israel Faina Kirschenbaum.
«This cultural heritage is common to both countries", - in the opening ceremony Ambassador of Israel to Ukraine Eliav Belotserkovsky said. - "It creates the foundation thanks to which we may build our relations. And the most important thing is the basis in relations between citizens of two states".
At the exhibition there was a talk of prominent Israeli whose birthplace and years of life are connected with Ukraine. Land and people of the country where a human being came along, spent childhood, domineeringly make impact on further personality formation, belief system, dreams. It is more enduring than political agreements and economic benefits, it is the basis on which our offspring builds further common understanding and collaboration between our nations and between two countries – Ukraine and Israel.
"Ethnic Ukrainians took part in building of state of Israel. And this exhibition reflects many watershed events from their lives..." - said Deputy Interior Minister of Israel Faina Kirschenbaum.
In state of Israel there are nearly half a million men from Ukraine, but many Israeli come into Ukraine. For example, in Kiev the fourth President of Israel Ephraim Katzir, state and political public figure, and also Minister for Foreign Affairs and permanent representative of Israel in United Nations Golda Meir were born. Ternopil region is a motherland for outstanding Israeli prose writer Shmuel Agnon, and Volyn is a birthplace of the poet and public figure Nahman Bialik.
You may see a photo report in our gallery.