For hydrotherapeutic procedures you go to the desert!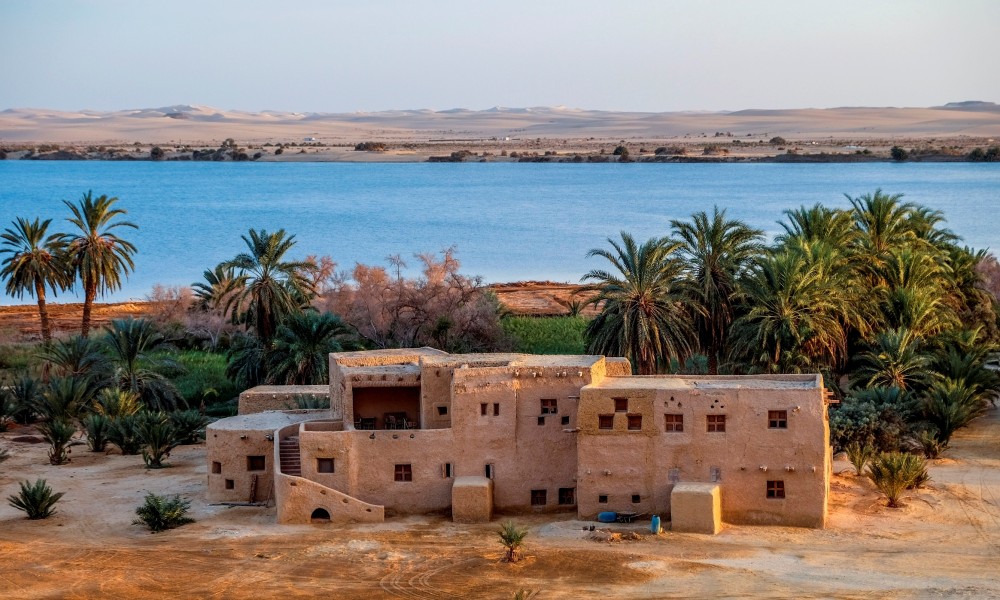 The city where Alexander the Great was foretold conquest of the world. The city where Cleopatra used to go only to wash in warm healing springs to. The city that is hard to find on a map today without some fine optics. Siwa. In the heart of Sakhara in 560 kilometers away from Cairo small village with incommensurably big history is cunningly hidden awaiting "its" zetetic visitor.
Many populated localities of Egypt where erased from the face of earth with the rubber of either hostile armies or sandy hug of the desert. Siwa Oasis is a lucky one in this respect. First dwellings emerged here 10 000 years ago – and the city somehow survives until now in no small measure due to restlessness of tourists. According to another theory, guests have nothing to do with that and Siwa withstood being under the auspice of Amun – ancient Egyptian god, in his honor a temple was built here as far back as in 6th century B.C. Legend tells that when a Persian king Cambyses attempted at conquering the city, its enormous army disappeared in the desert without a trace. History is silent on the details.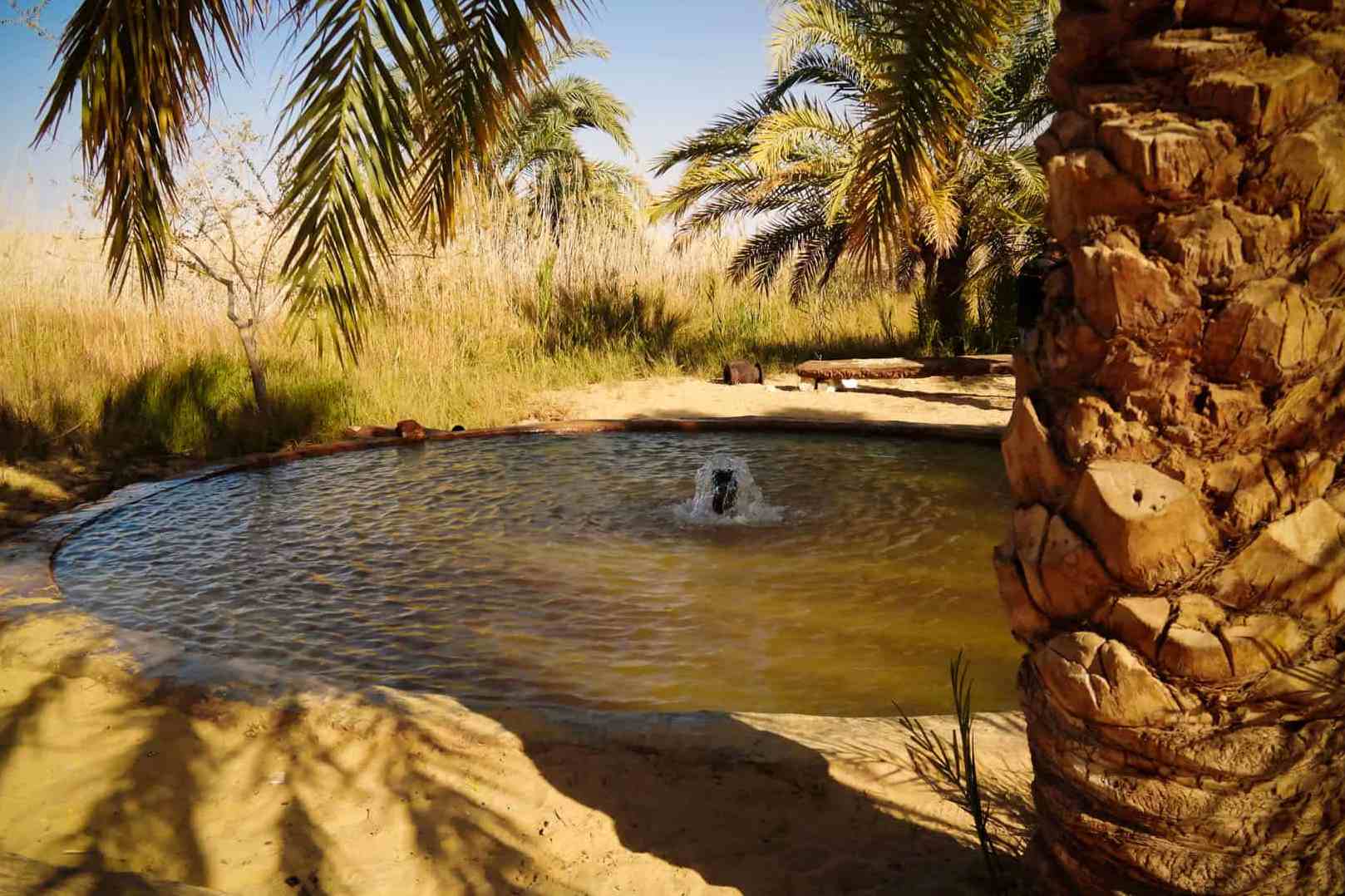 Photo amazontouregypt.com
Siwa wasn't of the least importance in the life of Alexander the Great – it was there where he was predicted fame of the conqueror of the world, after that a content warlord made a will to be buried in the city. Sure enough, the majority of divine messages and prophecies of those times were of perfectly human nature. Nowadays it is easy to make sure of it when inspecting temple remnants to find small niches in the walls where epiphany-whispering ministers of cult used to hide.
Egyptians used to bury the dead pompously and in a big way, even in such a distant oasis. However, no one got a personal pyramid; instead the Mountain of the Dead that quite literarily hangs over the city looks massive as well. Sadly, sepulchral halls were mostly ransacked in wartime, but bas-reliefs and wall paintings that survived vandalism are wonderfully preserved. Therefore it is strictly forbidden to take pictures of "hosts" portraits that ornament shrines – structure of ancient paints is destructed even by such trifles as a simple camera flash.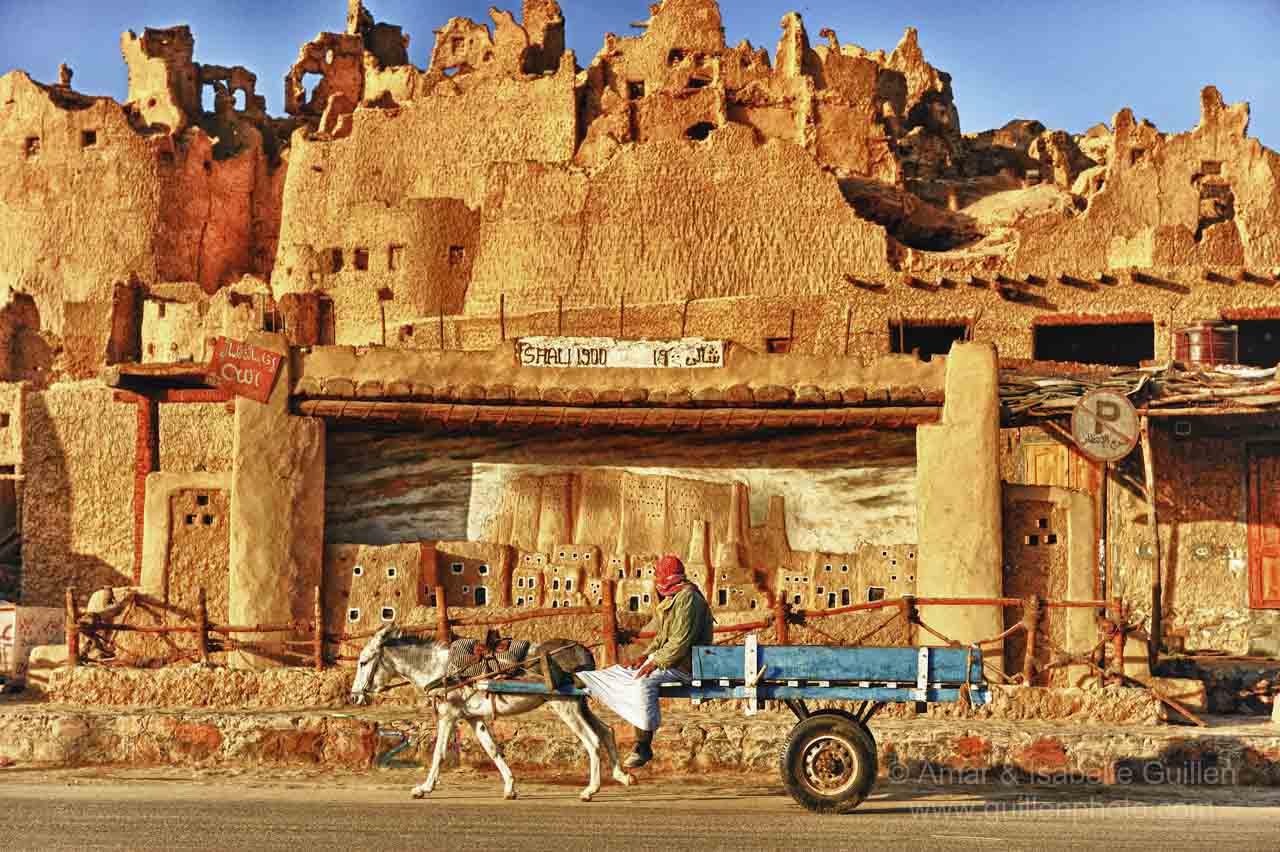 Photo guillenphoto.com
If you climb to the very top of the necropolis, you'll see an overwhelmingly yellow view on the village on one side and an endless desert on the other. This area is called the Great Sand Sea.
When in Siwa you change scene of an era as if on a click to be taken away so far back to the past that it seems as if the air, the walls and the people around know and saw something more than you. It is probably the effect of the modest set of conveniences habitual for the citizens. A hospital, a school and a bus to the closest large city – these are all the blessings of civilization of the place. And local household almost didn't change over centuries: people keep building houses of clay and grow olives and dates, women still wear traditional clothing and donkey-drawn carriages remain primary means of transport.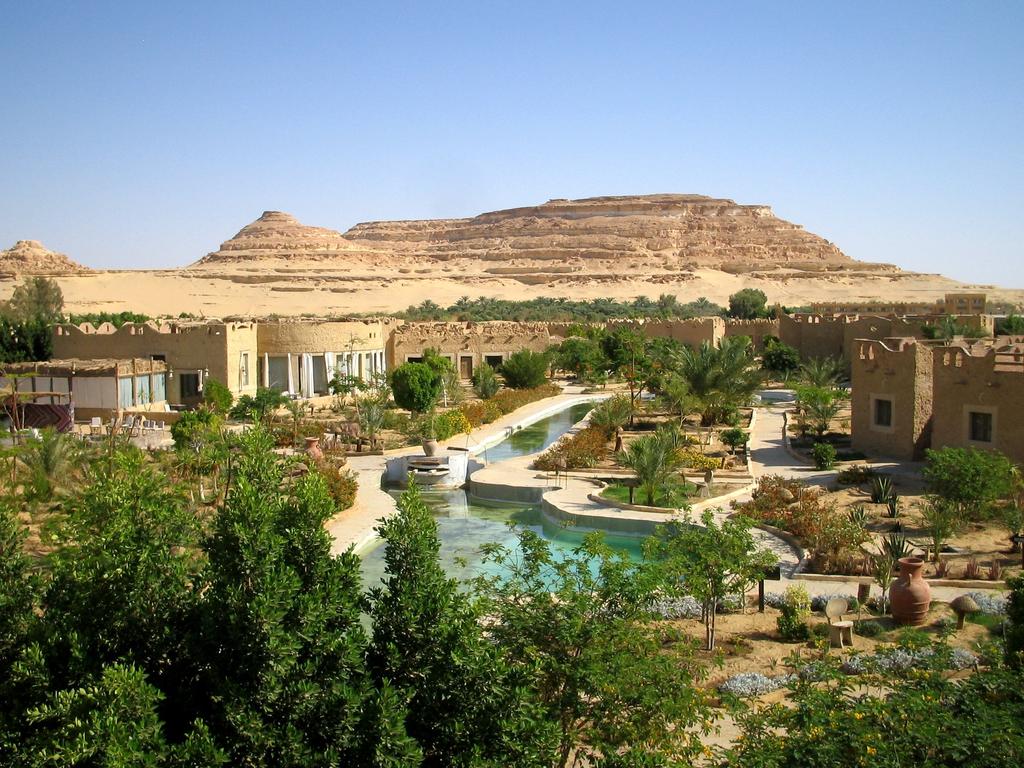 Photo gites.fr
Against a moderate charge in the amount of a couple of dollar notes one can have a ride in a wagon of the kind, try some date wine and stock up on various and sundry souvenirs even not for the closest friends. Headrails, jewelry, jewelry-boxes and baskets – all these handiworks of Siwa citizens are unique. Thumbing through tourist notes of those who spent their hard-earned there of all places you realize that authentic makeshift weapon enjoys high demand. It is almost no other place but local smithery where one can order manjal – a special serrated knife with a long handle for palm leaves felling.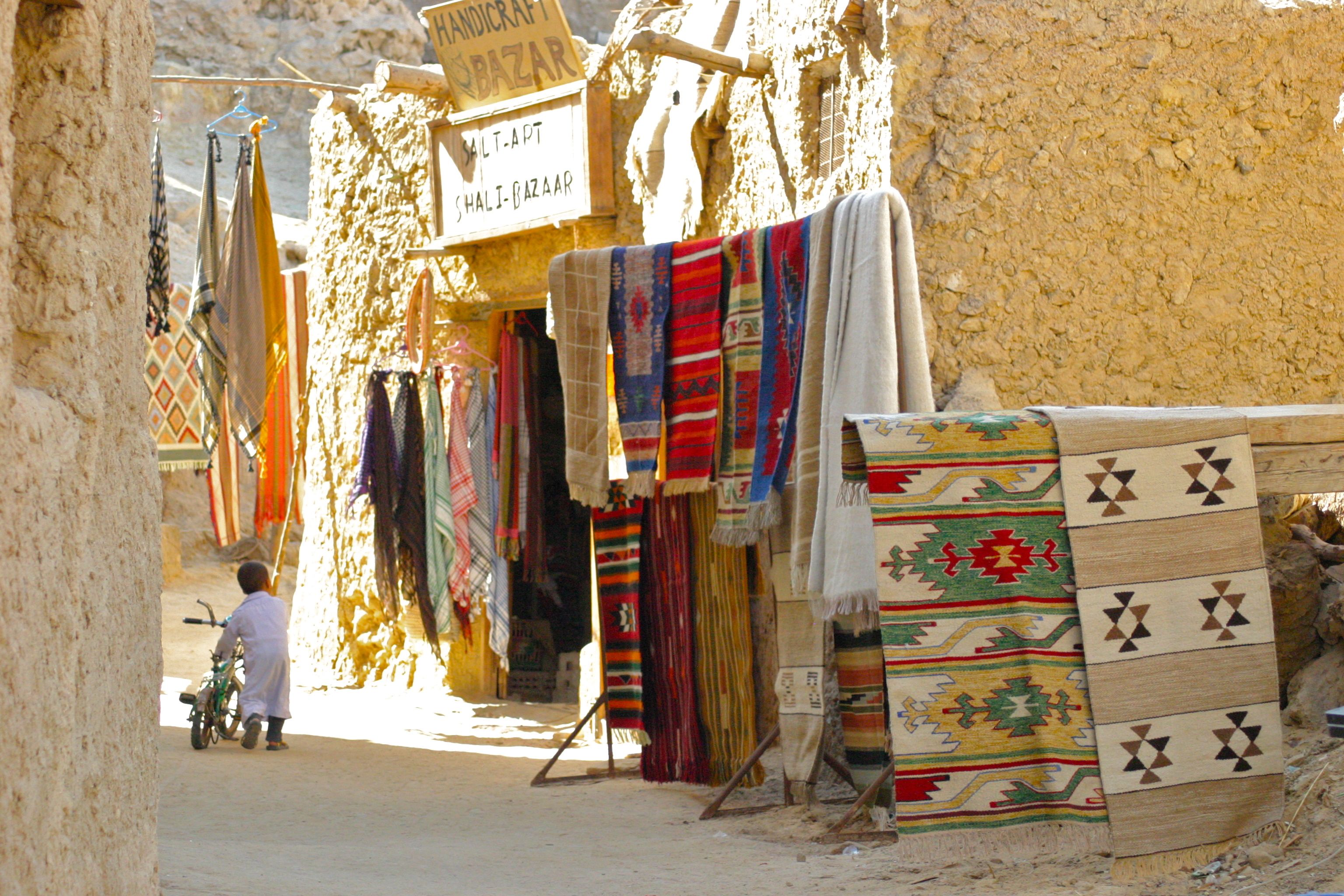 Photo pinterest.com
Don't forget to visit local springs before you leave. As any oasis, Siwa survives thank to lakes. But, alongside cold waters that drench ground, there are hot mineral wells. Most famous of them is named after Cleopatra. It is believed that the queen used to come here in order to take healing baths. There is no way to verify the legend. Modern skeptics would probably be satisfied only with a picture of an ancient beauty in a bathing suit. Anyway, every man and more importantly every woman can try the anti-aging spring. And you must agree that it is much more pleasant to dip into warm water imagining yourself somebody like a prototype of Vivien Leigh or Elizabeth Taylor. On your way back you will at least have a right to regally cast eyes upon everyone from top downward with a hint of affectedness, heated with the sun of the desert. Because you have probably become in a way allied to Cleopatra while they have not.
Cover photo egyptianstreets.com