Mexico City: From Pyramids to Skyscrapers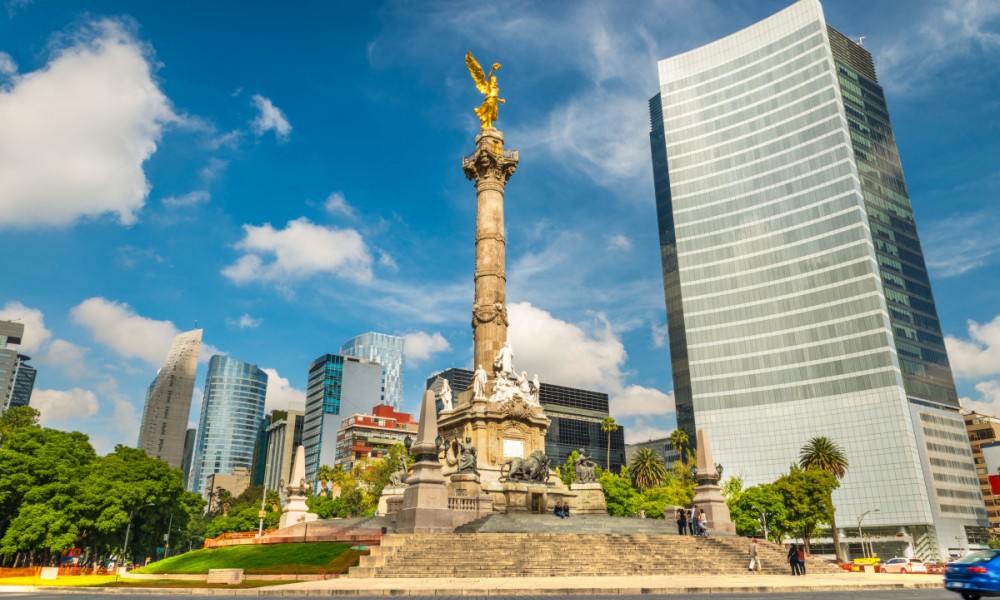 According to statistics, majority of tourists who visit Mexico "allocate" for the capital merely two-three days and move further without deigning to give it too much of their attention. Outlook believes that this isn't that good a decision because Mexico City can make people fall in love with itself seriously and for a long while.
Most popular cop-outs to "pass through" Mexico City quickly are: unbearable heat, overpopulation and criminality. We don't undertake to challenge these conventional stereotypes; we just want to tell you about amazing qualities of this capital that caught our eye.
Some Facts:
The city itself was founded in 1325 by Aztecs and was called Tenochtitlan that meant 'house by a cactus country'. The settlement was incredibly rich and had been prospering until the arrival of conquistadors headed by the legendary Cortés. As an outcome of blood-shedding wars in 1521 conquerors almost completely destroyed Tenochtitlan to found Mexico City in its place and proclaim it a land of Spain.
In summer months the city pines with heat, indeed, however even during these periods the city was trusted with hosting such important and exhausting competitions as FIFA World Cup and the Olympic Games.
According to the most recent census, nine million people live in Mexico. However, according to unofficial data, this number exceeds 20 million.
Mexico City often suffers from earthquakes. It is these problems that local authorities try to solve first of all – and only then they think about overpopulation.
Places to Visit:
Square of Zócalo – the heart of the city, officially called Plaza de la Constitución. Aside from sate holidays, Day of the Dead is celebrated here on a very large scale on November, 1. Every evening at 6 p.m. solemn lowering of a huge national flag is held. The ceremony attracts attention not only of tourists but also of Mexicans because they are pretty patriotic citizens.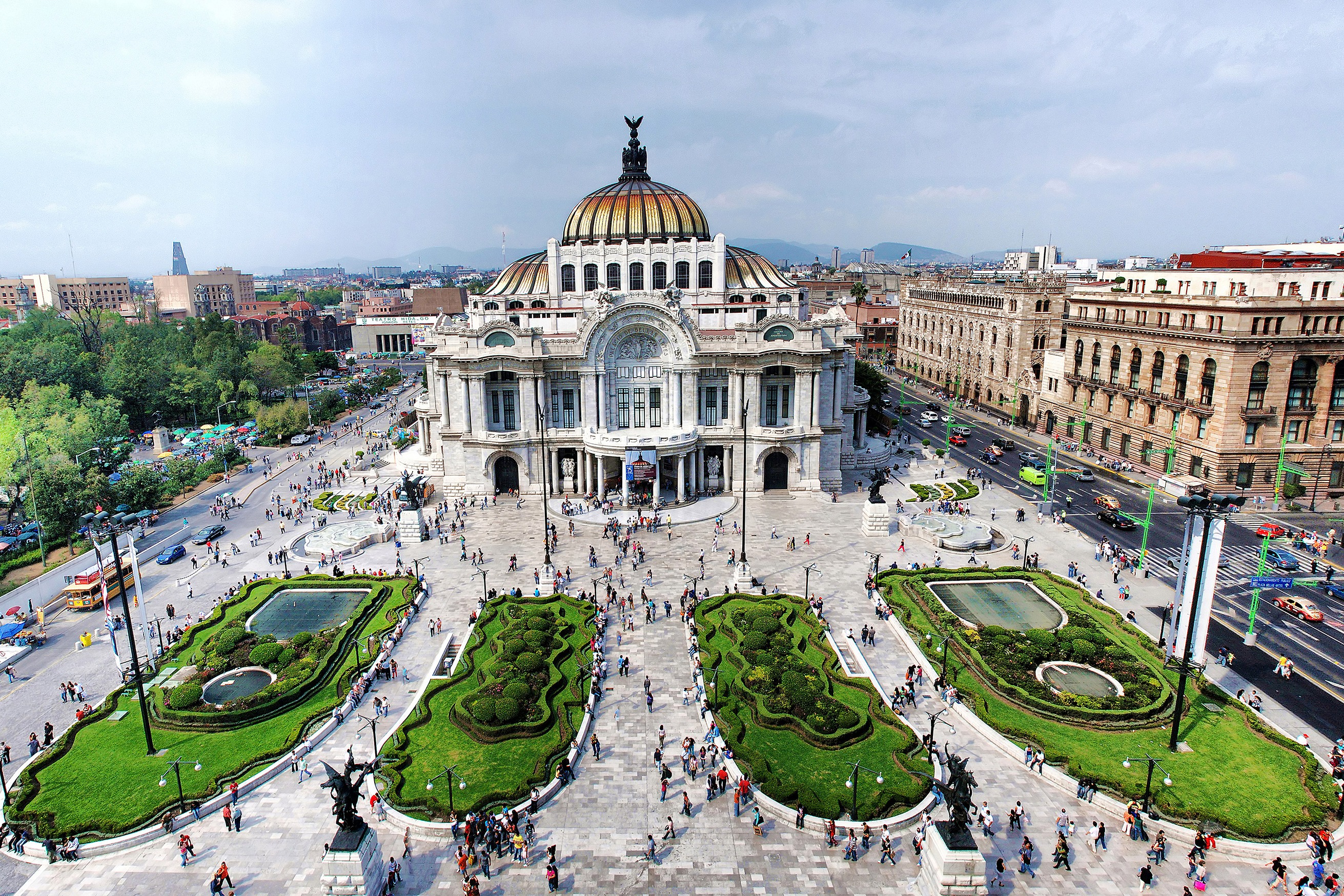 Photo nationalgeographic.com
Metropolitan Cathedral of the Assumption of Mary of Mexico City is situated here, too. This is a must-see object not just for religious people but for simply educated ones. This grandeur was under construction for three centuries, from 16th to 19th. Its interior is all decorated with wooden statues of saints; certain details are accessorized with ivory and mother-of-pearl. From 7:30 a.m. to 8 p.m. entrance is free. By the way, not far from there Native Americans conduct rites of driving evil spirits out.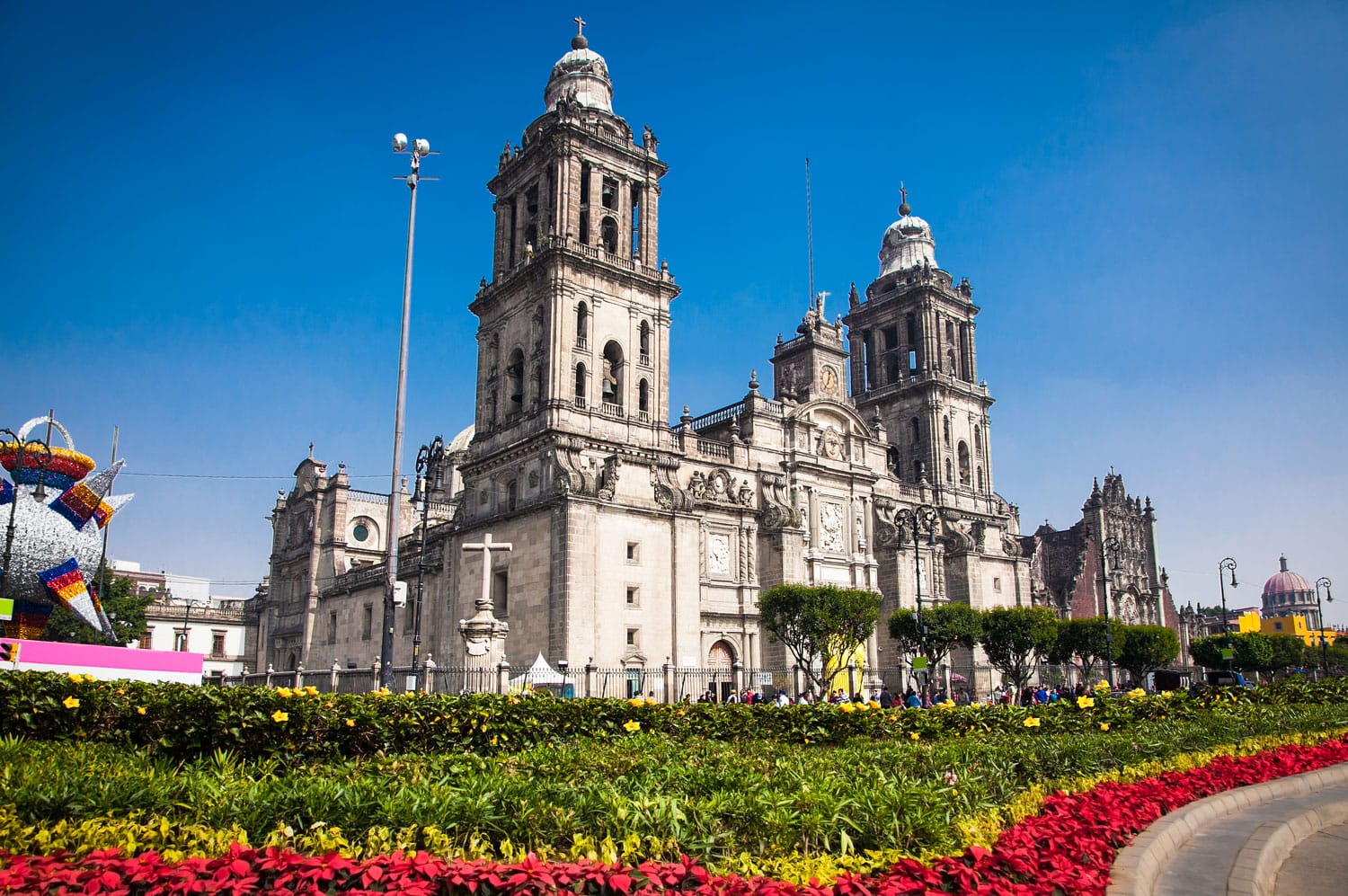 Photo roadaffair.com
Millions of Catholic pilgrims annually head to the capital of Mexico to Latin America's principal place of worship – cloak of Our Lady of Guadalupe.
Av Francisco I.Madero is a promenade street where one can not only purchase souvenirs but also taste true Mexican street-food: burrito, fajita, meat pies and meat balls… all in all, you're bound to have your mouth watered. If you want to save some money – feel free to buy food from street vendors. Only make sure you ask for the least hot one even if at home you spice up your food with pepper pretty well. No joke, Mexicans have a standard of their own and not every stomach can handle it. It is also interesting here in evenings when bars with the state's main drink – tequila – open. Most important is not to get too excited.
Business district Zona Rosa is distinctive for its skyscrapers. Interestingly, they are largely built according to Japanese technologies therefore they are able to survive earthquakes. Alongside offices of companies, fashion boutiques, shops and restaurants are concentrated there.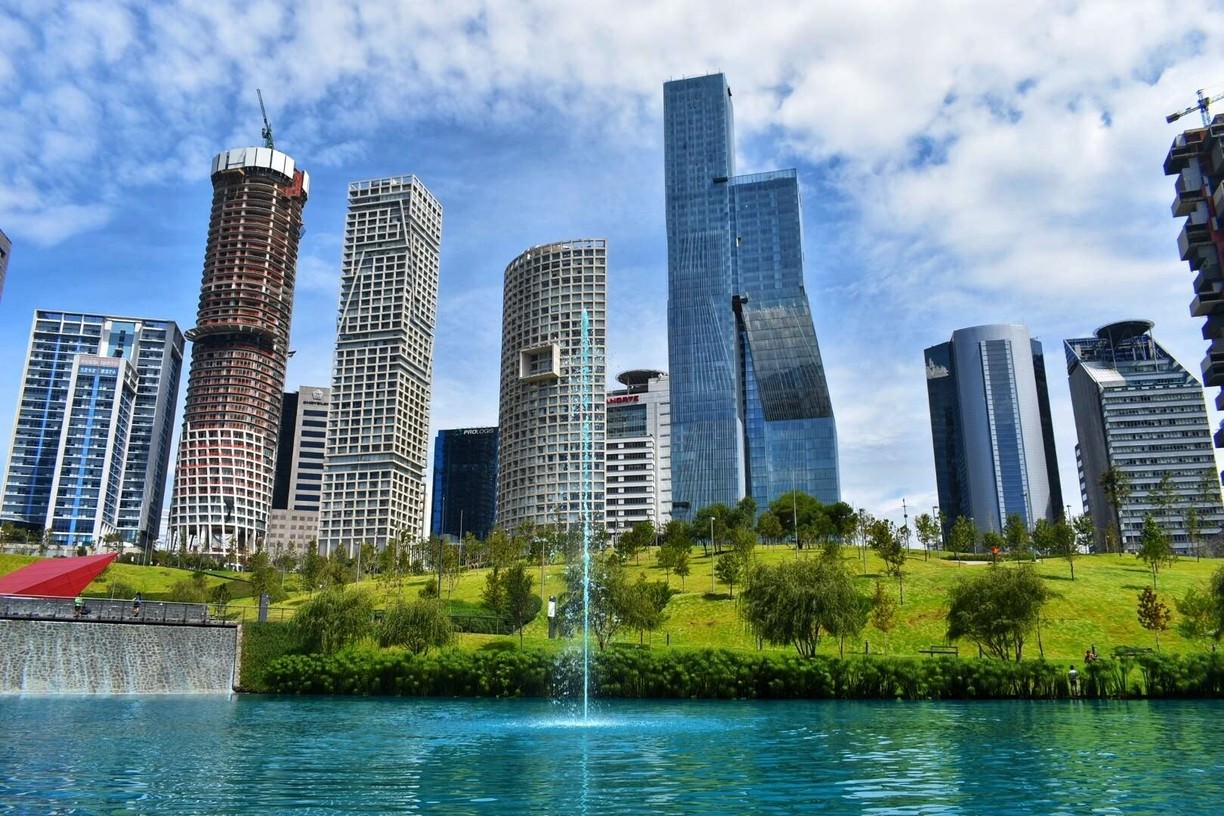 Photo trover.com
Xochimilko is called no other way but Mexican Venice. Situated 16 km away from the city centre, the spot attracts lovebirds due to its romantic aura – one can take a boat for a trip along canals and admire gardens in blossom. For thrill-seekers there is a possibility to get to the Island of the Dolls – deserted land area where trees are decorated with dolls – looks pretty creepy.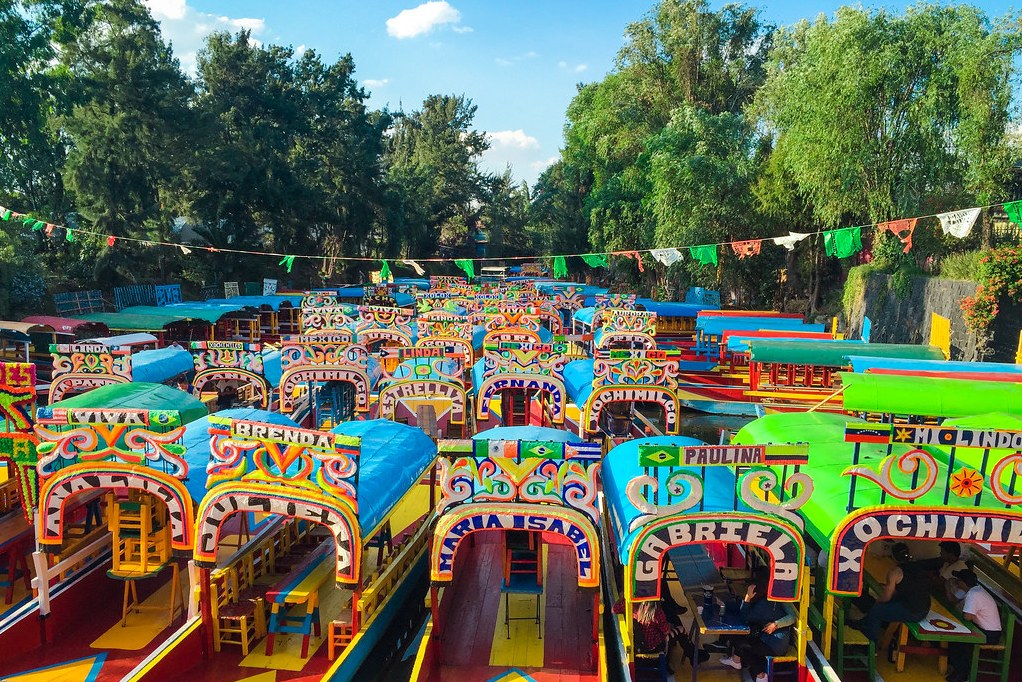 Photo flickr.com
Subway of Mexico City is a special landmark, it is considered to be one the cheapest in the world, a ride there costs merely 3 peso (20 cents). Despite the fact that there are a lot of lines and all districts are interconnected, it is better to use the tube in a company of locals – things are too complicated both during passages and on platforms. Sometimes one can see a train coming but fail to find a station – they aren't too remarkable. At that, every station on the map not only has a name written but also a picture drawn – Mexicans say that among them there are many illiterate ones. Aside from this means of transport, metrobuses enjoy popularity – these are buses that drive a lane of their own therefore they know no traffic jams.
If you have a chance, visit the world's largest arena Plaza Monumental where bull fights are held. There is no other place where you can see a show like this.
Cover photo annaeverywhere.com