Literature of Mexico now is closer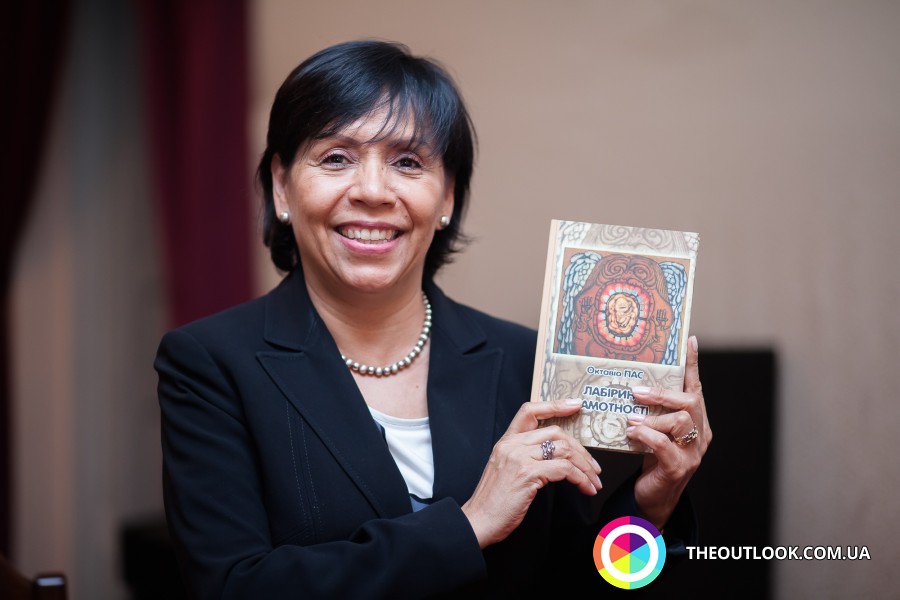 With the assistance of the Embassy of Mexico in Ukraine was held a presentation of a book by Octavio Paz, a winner of Nobel Prize in Literature. The event was timed to observe the writer's 100th anniversary.
Collection of cultural essays titled The Labyrinth of Solitude is the author's view of Mexican history and its unique traditions, to study of which Paz devoted his life.
However, scientific activity did not prevent him from being famous as an essayist and a poet. It was his series of poems in 1990 he was awarded with a prestigious Prize. The Labyrinth of Solitude had been published 40 years before.
According to Ambassador Extraordinary and Plenipotentiary of Mexico to Ukraine Mrs. Berenice Rendon Talavera, Paz's work is a bridge between cultures, languages and peoples of the world and will help increase knowledge about Mexico in our country.
Thanks to the artistic vision of the author and high-quality translation into the Ukrainian language performed by a poet and part-time diplomat Sergei Borshevsky, the book is now available for our compatriots.