In Kyiv Independence Day of Mexico has been celebrated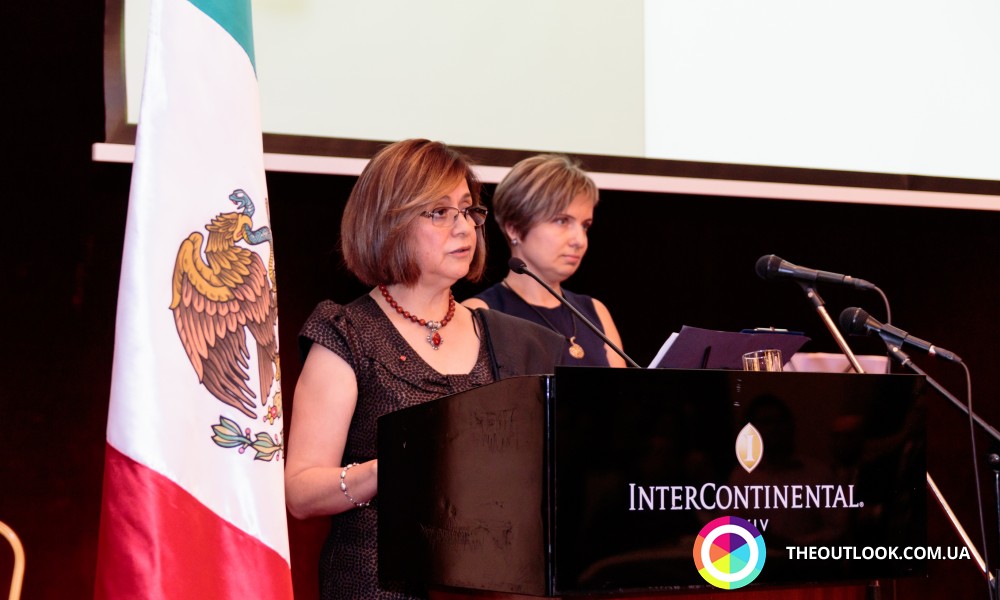 In Kyiv Independence Day of Mexico has been officially celebrated, the event joined by the Embassy of Mexico to Ukraine and personally Ambassador Extraordinary and Plenipotentiary Maria Luisa Beatriz Lopez Gargallo. So as to congratulate the colleague with the national holiday the heads of diplomatic missions of Algeria, Georgia, Canada, Serbia, Argentina...
Republic of South Africa, India, Korea, Portugal, representatives of community, culture, and mass media came. Independence Day of Mexico is the great holiday for Mexicans what is always celebrated on a noble scale. It is significant that the first ceremonies dedicated to Independence Day start in Mexico on the 15-th of September, verily one day before the holiday itself. It is considered that such a tradition is connected with the victory parade of memory of saint Porphyrius.
Before the announcement of independence Mexico was a colony of Spain. When in XIX century Spain was captured by French people, Mexico automatically became French possession. The local citizens lived up the horn fighting with the invaders. The main ideologist of liberation struggle was padre Idalgo. It was him who early in the morning, on the 16-th of September, 1810, with the ringing of the church bell called the nation to start rebellion.
In total, struggle for independence of Mexico had been lasting for eleven years, and it completed in favor of Mexicans. On the 29-th of September, 1821, Mexico officially announced its independence, however, in the calendar of holidays of country the anniversary of the start of rebellion but not its finish started been celebrated as the Independence Day.