The Ambassador of Mexico organized an official reception in honor of Independence Day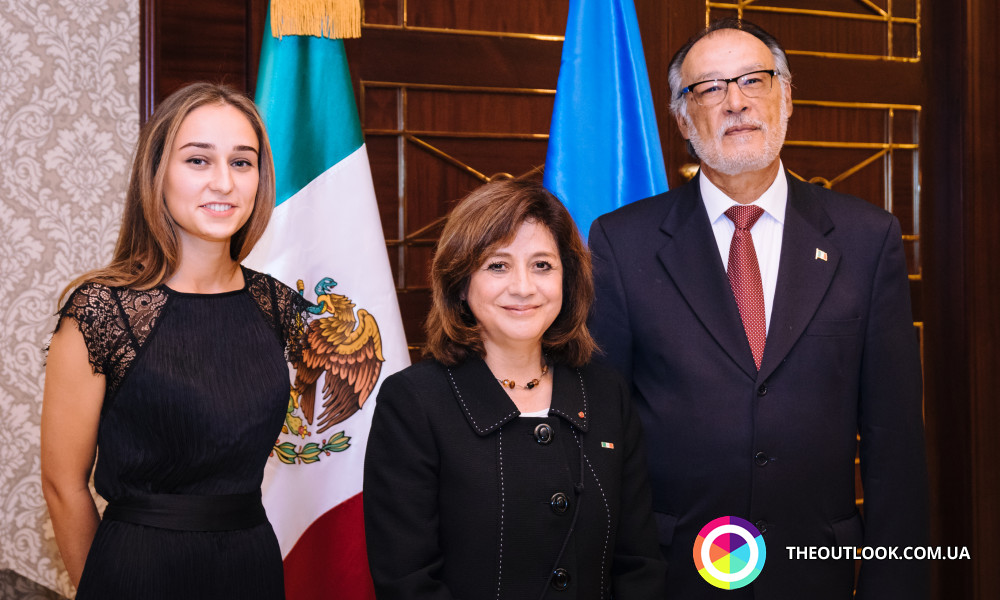 The Ambassador Extraordinary and Plenipotentiary of Mexico to Ukraine Maria Luisa Beatrice Lopez Gargallio organized an official reception in honor of national holiday, Independence Day that is celebrated in the country on a wide scale.
The guests of evening were personally met by Mrs Ambassador with the spouse, all the guests of holiday were able to enjoy traditional Mexican cuisine and beverages as well as music and dances.
At the beginning of the evening, the Head of mission gratified everybody who gathered for the visit, noticed the importance of collaboration of Ukraine and Mexico and wished everybody pleasant and interesting evening. So as to express the respect and congratulate Mexico with the event the Ambassadors Extraordinary and Plenipotentiary came from such countries as Argentina, Kazakhstan, Malaysia, India, Turkey, Serbia, Moldova, Macedonia, Morocco, Finland, Bulgaria, Slovenia, South Republic of Africa, Korea, Israel.
The Independence Day is the great holiday for Mexicans, it is celebrated on the 16-th of September. It is interesting that the first celebrations usually start on the 15-th of September, before the holiday. It is considered that such a tradition is connected with the honoring the memory of Saint Porphirius.
Before the independence announcement Mexico was the colony of Spain. When in 19-th century Spain was occupied by French people, Mexico became French possession. The local citizens rose to fight with the occupiers. The main leader of the liberation struggle was Padre Idalgo: it was verily him who in the morning of the 16-th of September 1810 called for the rebellion with the church bell sounds.
In general, the fight for independence had been lasting for 11 years in the country; it was finished well for Mexicans. On the 29-th of September, 1921 Mexico officially announced its independence, but in the calendar of holidays of the country the Independence Day is celebrated as the beginning of rebellion, not its end.