Grab your sun umbrella and cocktail: The most amazing beaches of the world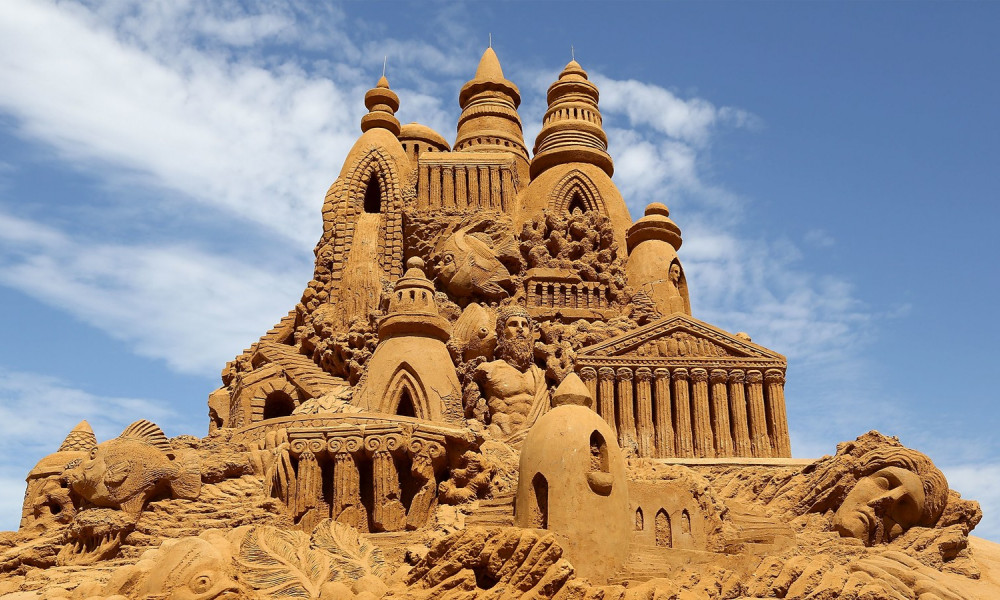 With the onset of summer, many of us ever and again cast a glance at the calendar, waiting for annual leave. And since summer vacation to a greater extent is linked to the relaxation by the water, we usually associate it with beaches – desirable destinations that can be very different.
Even if you already chosen your cherished gateway, and tickets burn your pocket, our collection of epic and unusual beaches is sure to amaze you.

Kingdom of shells
Who of us in childhood did not spend hours on the beach searching for shells and glacier-polished sea stones? These sea gems created by nature may be gorgeous to look at and often sparkle better than expensive jewellery. Such goodness proliferates abundantly on the beach formed completely out of shells, the Shell Beach that is in the Caribbean, on the island of St. Bartholomew. Both children and adults, getting here, for a while forget about tan and water entertainment since tropical seashells can bewitch anyone. Strong currents, tides and even storms have been tossing this beauty on the local beach for many centuries. You can't come up with better souvenir from vacation by sea.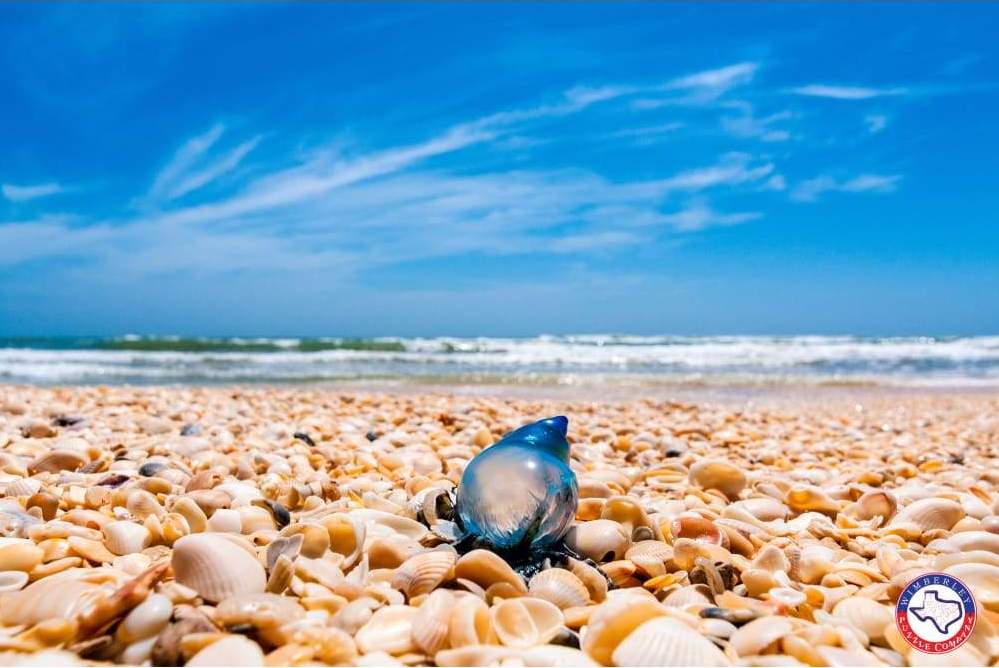 Photo wimberleypuzzlecompany.com
Glass beach
People, who saw something of life, with good reason say that the best place in the world, if you were destined to be born poor, is California, because the local climate and the philosophical way of life can make people forget about their problems. Local beaches also give available joy to everyone, in particular, the famous Glass Beach, which has been already described in legends. According to one of them, before 1960s when the government banned the practice, local residents dumped right on the cliff and the ocean all that they wanted to get rid of, like unwanted home trash, glassware, household utensils and even cars. After a few decades, ocean washed trash materials back onto shore, pounded repeatedly by the water they created unique beach blanketed with millions of smooth, glistening particles, where it is safe to walk barefoot. Thus, in correcting mankind's mistakes, Mother Nature created one fascinating beach, and made the Californians feel ashamed for such an attitude to itself. The current generation of locals and especially tourists simply admire this place.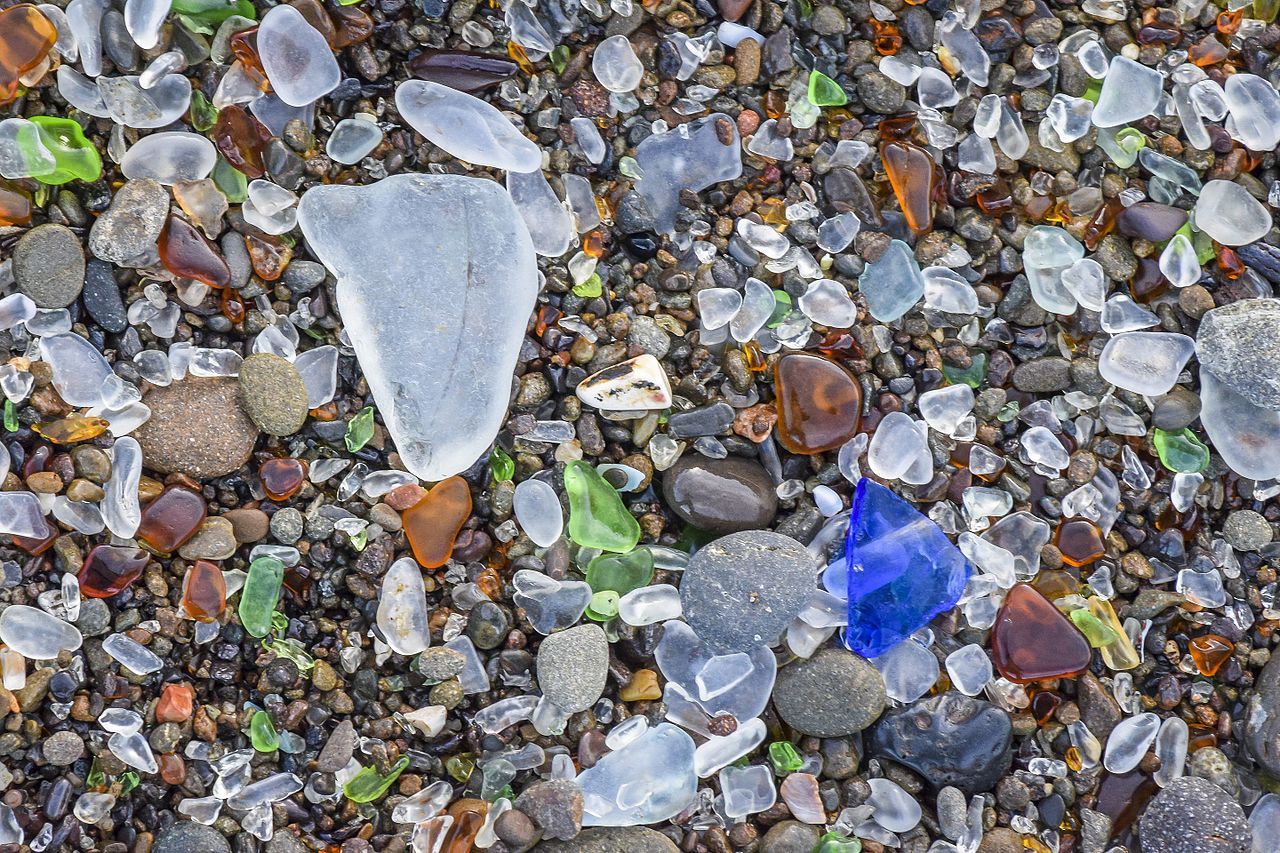 Photo upload.wikimedia.org. Author Ryanx7
Sun lotion and jaunty umbrellas are not required
Everyone whose skin tends to be sunburnt quickly and thus cause a lot of discomfort and pain, just have to go in the neighbourhood of the Mexican town of Puerto Vallarta. Mother Nature takes care of all pale people if not worldwide, then in Mexico, so it has created this masterpiece: a hidden beach that in 2008 was listed by UNESCO as one of the most important biosphere reserves of the world. Thanks to the system of caves and underwater intricate tunnels, this hideaway, located a few hundred meters away from the shore, is always supplied with fresh water and inhabited by all marine life.
Photo trover.com
Jurassic Beach
Rocks, located in the English county of West Dorset near the village of Lyme Regis, are beloved for their beaches, which owing to the harsh northern climate managed to "preserve" an expansive array of fossil remnants from dinosaurs' era. Now, fans of tempering themselves by winter swimming in the local cold waters, are more often seen crouched over the sand examining the curiously-shaped remains of an amazing past. Tourists like to visit this place and fight for every trophy with jewellers who use fossilized shellfish to create unique jewellery.
Photo wallpaperup.com
Giant's causeway
Relatively close, in Northern Ireland, there is another unusual beach, popularly called the giant's causeway. These basalt columns created by several volcanic eruptions look like arm-chairs, they are to be remembered forever even if seen at least once in life. Magnificent columns are shrouded into a lot of myths, the most famous of which says that these columns once existed in the form of a bridge built by the ancient warrior Finn, who decided to fight with the sea monster on the other side of the sea and did not want to have his feet wet. Legend has it that walking on the bridge one could reach Scotland. There it should be definitely mentioned, that though it is a fairy tale, on the coast of Scotland, on the other side, there are similar formations. Geologists confirm...
Photo tripsavvy.com
Better than any museum
Another Caribbean beach, from the island of Saint Martin just could not be missed from our selection, because it is known for its location near the international airport. Therefore, all the splashing and sunbathing vacationers willy-nilly witness take-offs and landings of aircraft right over their heads. Although the noise is very strong, the spectacle is truly fascinating, because it seems as if these huge plane is rushing right at you. Since the beach is famous for this, aircraft enthusiasts and thrill seekers often come there, as little where else in the world you can see aircrafts moving so close. By the way, next to the entrance and in the beach area there are airport schedules to make sure that visitors not miss anything.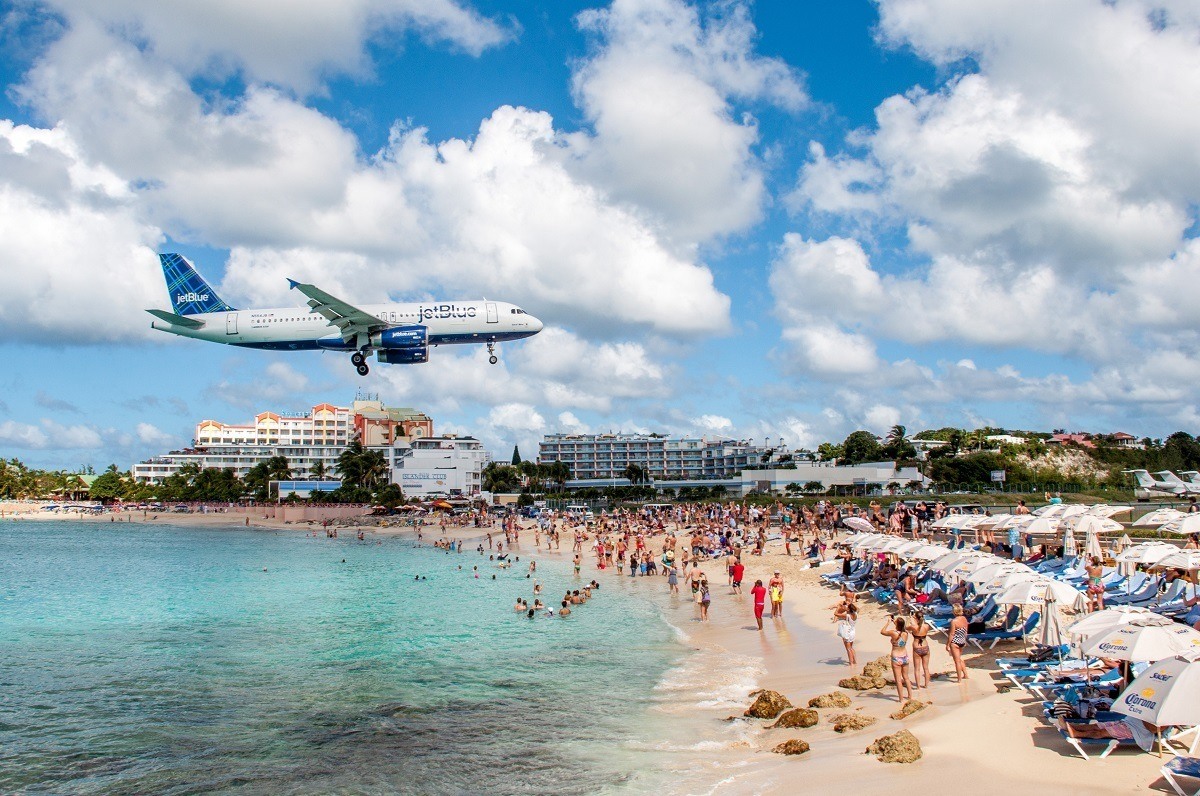 Photo traveladdicts.net
Rainbow-colored sand beaches
A cherry on the cake in our today's treat, is seemingly classical picture-perfect sandy beaches, but one of the most striking differences in many of these beaches is the multi-coloured sand dunes. At this point everyone is able to choose the spot best suited for a memorable holiday. Whether the rainbow send of Fraser Island in Australia, or orange sand from Malta. And some beach-goers may prefer black? If yes, they can find it in Hawaii and the Canary Islands, in areas of volcanic activity, because the local jet-black sand was formed from ashes and gets warm very quickly, so flip-flops cannot be kicked off. No less wonderful spectacle is idyllic pinkish glow of sand in the Bahamas, and another cute-coloured sand beach is found in Hawaii shores which sparkles a brilliant green. All-in-all, the choice is yours, anyway, have a good vacation!
Photo flickr.com
Cover photo architecturaldigest.com