History of the street: Piligrims of Berwick street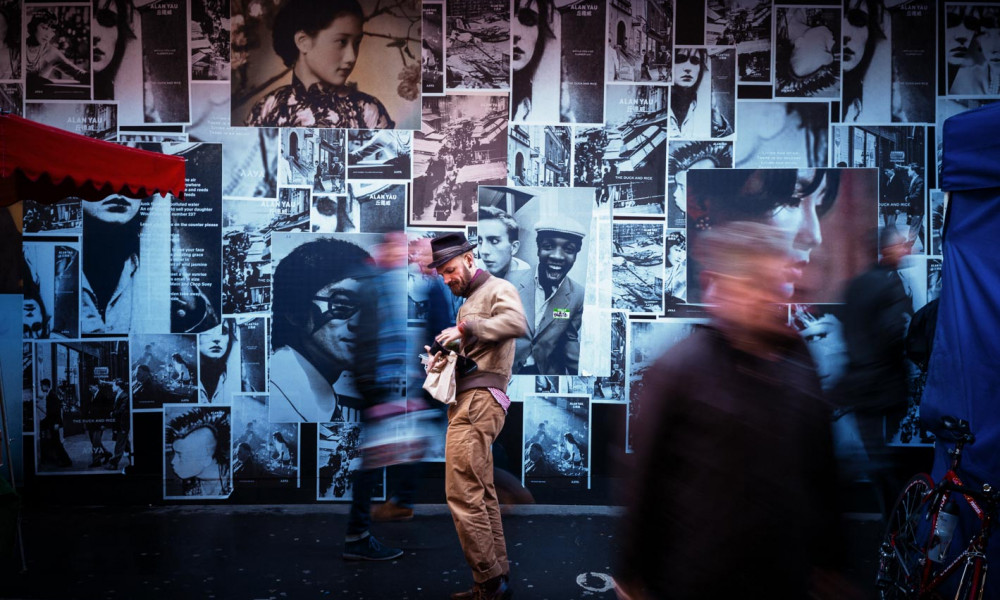 Still dreaming to cross the road at Abbey Road as the legendary Beatles did, or crave to hear heartbeat of "Swinging London" at Carnaby Street? Then you should learn well the way to Berwick Street and join the favourite pilgrimage destination for fans of music and more. Soho district is sometimes referred to as some kind of London artistic lobby.
Soho district is sometimes referred to as some kind of London artistic lobby. And though it does not boast a luxurious look, its content is a pure luxury. Its vivid difference from moderate business districts of the British capital makes it enticing for residents and visitors.
Soho has a number of interesting and important streets and one of them is Berwick Street. It was laid out in late 17th century. Some buildings which witnessed its birth are still there and they not only adorn the city but also became real movie stars after great acting in blockbuster films including "Titanic"' and "Pirates of the Caribbean".
First, Berwick Street is known for its market. It is one of the most popular and oldest in London and, really, a royal range and quality of vegetable and fruit made the market place famous in the whole UK. After all, there many British could see and taste the previously unknown tomatoes and grapefruit, and foreigners acquainted visitors with their national cuisine. Famous TV cooks such as Fanny Cradock and food writers such as Elizabeth David behind the scenes wandered the street to buy exotic ingredients from Berwick Street Market.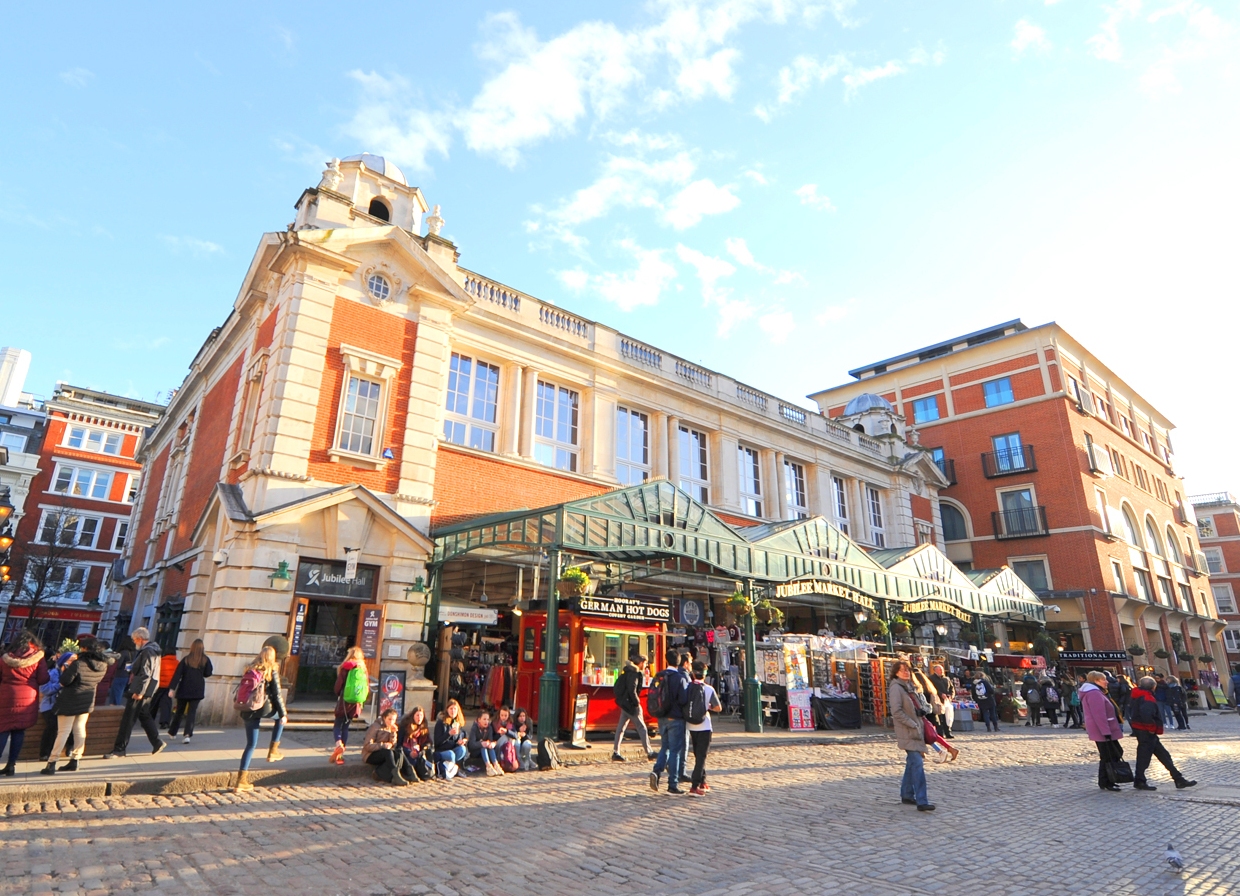 Photo timeout.com
Those who wanted to dress well also headed for Berwick Street. In the early 20th century the shops and stalls were popular with young working girls shopping for silk stockings and affordable ready-to-wear fashion. The bohemian philological diva novelist Virginia Woolf regularly frequented Berwick Street Market. Berwick Street featured in her writing and she described Soho as a space "filled with fierce light" and "raw" voices. Over time, the market regular visitors were theatres costumiers who sank in a waterfall of textiles and fabrics. Londoners say: "Those who entered the market in the morning were destined to leave it at dusk."
This old street has seen its fair share of quirky characters over the years: gangsters and actors, musicians and writers, geniuses and eccentrics. Going back in history, an eight year old Wolfgang Mozart gave afternoon concerts there and his "London Symphony" was composed while staying nearby. Great English poet Percy Shelley also found refuge there. Londoners remember such a fellow as the notorious Chevalier d'Eon who lived at Brewer Street as a woman for thirty-eight years. And that did not prevent him from becoming a successful notary, brilliant swordsman, writer and spy.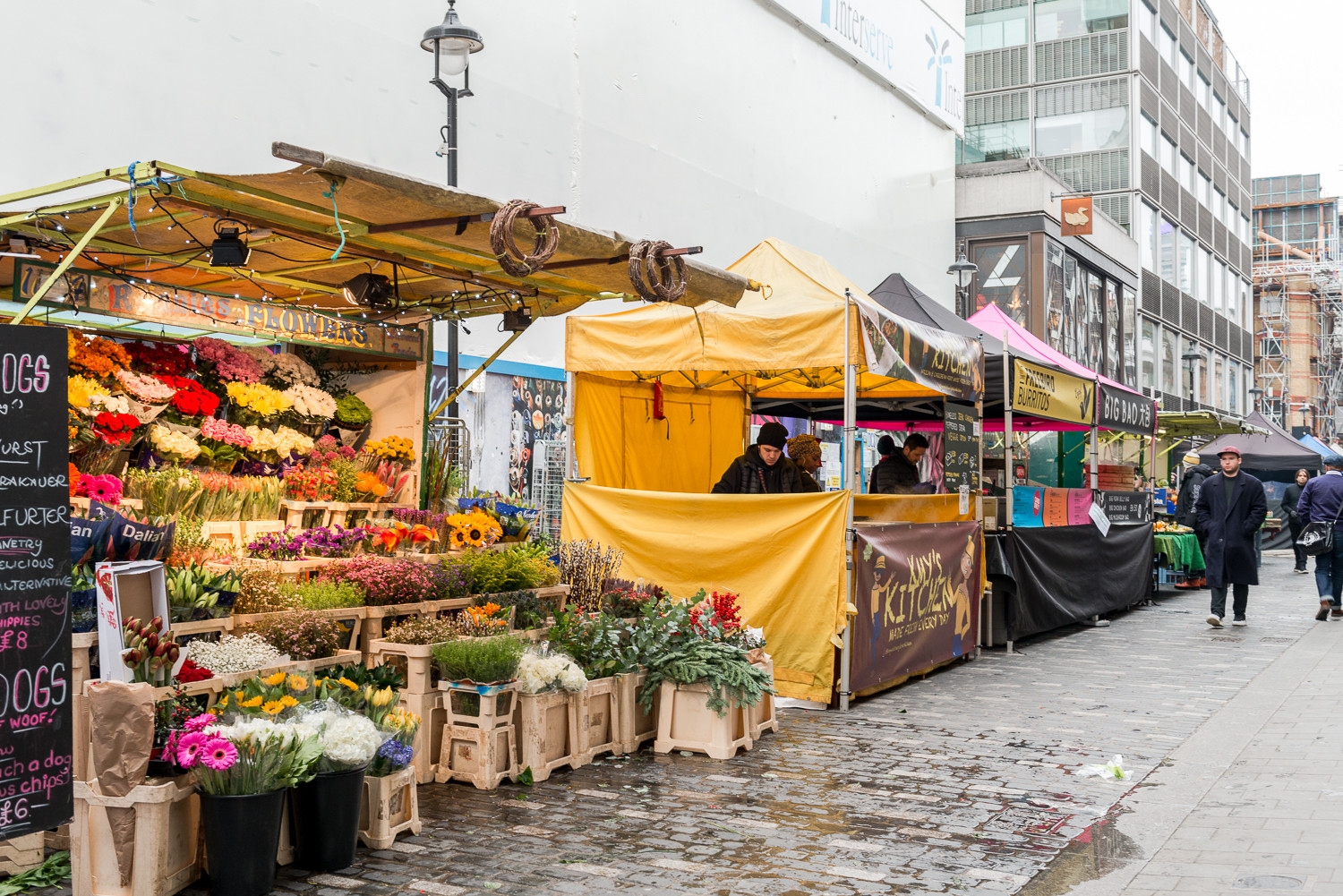 Photo portlandbrown.com
Needless to say about the pulling power of this vibrant and diverse neighbourhood for music lovers and demanding collectors of records. For the huge number of musical rarity the street was known as "The Golden Mile of Vinyl".
Once David Bowie and his band performed there. The tradition of public concerts was taken over: each year in April the Day of Music Stores is celebrated that is marked by concerts of famous musicians and special sales. Music background is also featured with a bunch of art and design exhibitions. And the only thing in this event that upsets visitors is that they unable to take with them all those things that fell into their eyes and sunken into their souls. Therefore, in view of this musical heritage no surprise Berwick Street was the location for the cover shoot of the 1995 Oasis album "(What's The Story) Morning Glory", and the locals still are proud of it.
Cover photo jamesbellorini.co.uk