History of the street: Orchard Road - Shopping for Fruits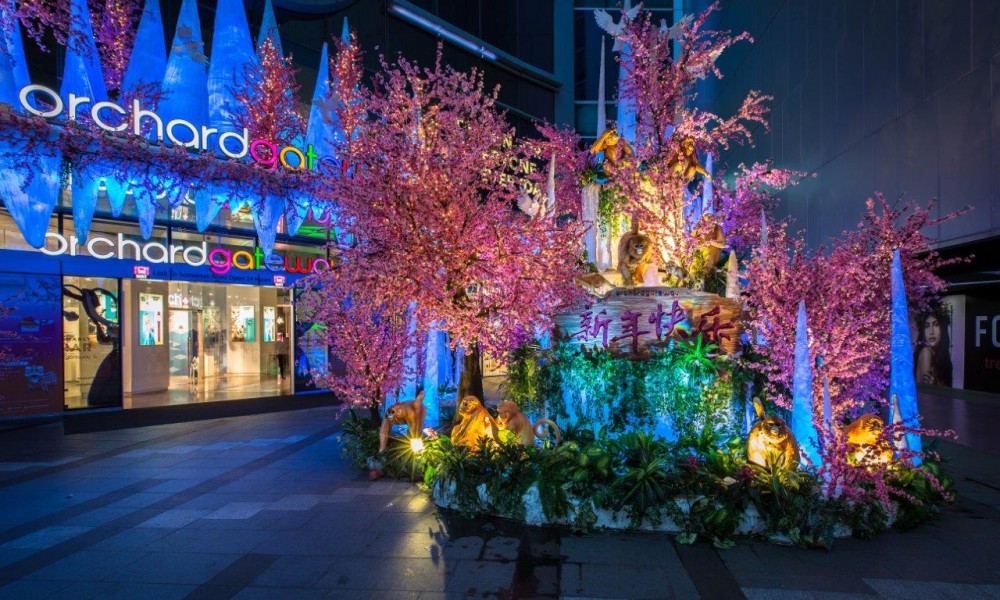 Jewish and Chinese cemeteries nearby, fruit trees, fashionable boutiques and one true military bunker – all these things are mixed on Orchard Road – an amazing street of Singapore. It is its story that continues our fascinating series "History of the street".
Orchard Road is nothing else but literal translation of the street's name in Chinese. Trodden as far back as in 19th century, track-street connected Singapore's center with plantations of the suburbs where nutmeg, black pepper and fruit trees grew. Nearby Dr. Jun's mansion was situated, whose garden became the main reference point of the neighborhood, where mostly countrymen lived and worked, because back in the days "civilization" seemed far and distant.
However, Singapore grew, people of various nationalities kept settling in it, among them Jews and the Chinese, who decided to arrange for own cemeteries there. It happened in 1840s. And who knows, maybe, the city-state's main trade artery would have remained a wide track leading to plantations and two burial sites that spread on both sides it, if a go-getting Chinese businessman Tang Choon Keng hadn't decided to open his cosmetics shop called TANGS there in early 20th century. By the way, even though it had long ago become a part of a huge trade chain, it still situated in the same place, at 230, Orchard Road.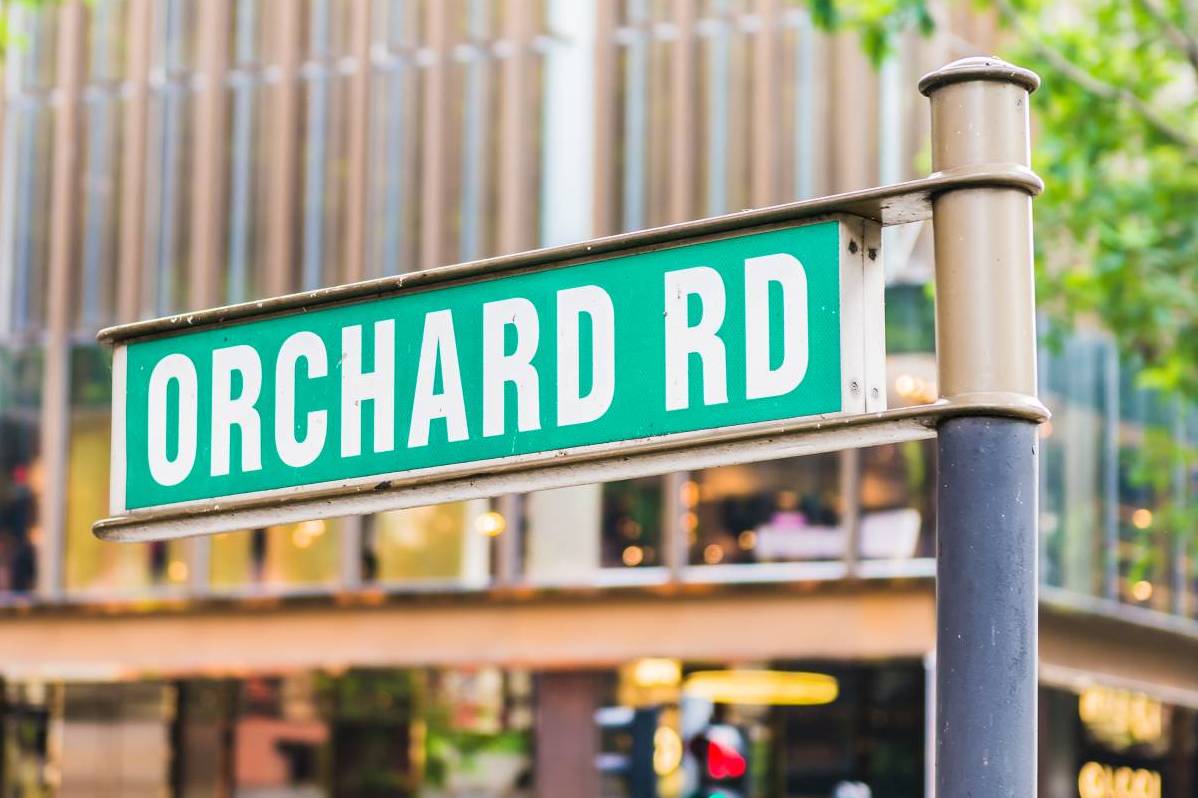 Photo sgstartover.com
Local citizens stayed away from a weird store by the cemetery for quite some time but routine overcame prejudice and little by little trade's ball started rolling. Then, other businessmen followed the lead of the Chinese and began opening own trading spots in a rapidly growing neighborhood; fortunately, real estate rent was still pennyworth and transportation had already been launched. Thus, by 1950s the street began playing major role in the city's business life. Alongside stores (clothing ones, mostly) restaurants, cafés, hotels, consulates and even Prime Minister's residence appeared.
To municipality's credit, even though they transferred majority of plantations outside the city, vegetation on Orchard Road was partly preserved. Today this 2-kilometer-long heaven for shopaholics holds natural coolness due to numerous trees, garden squares and all kinds of greenery that stand in immense contrast to modern architecture of shopping malls. Therefore both tourists and Singaporeans like coming there because it seems that freshness, festivity and joy never abandon the place: somewhere people dance, elsewhere they cook and sell street food and somewhere they film movies. One gets a sensation that Orchard Road is always neither empty nor sad.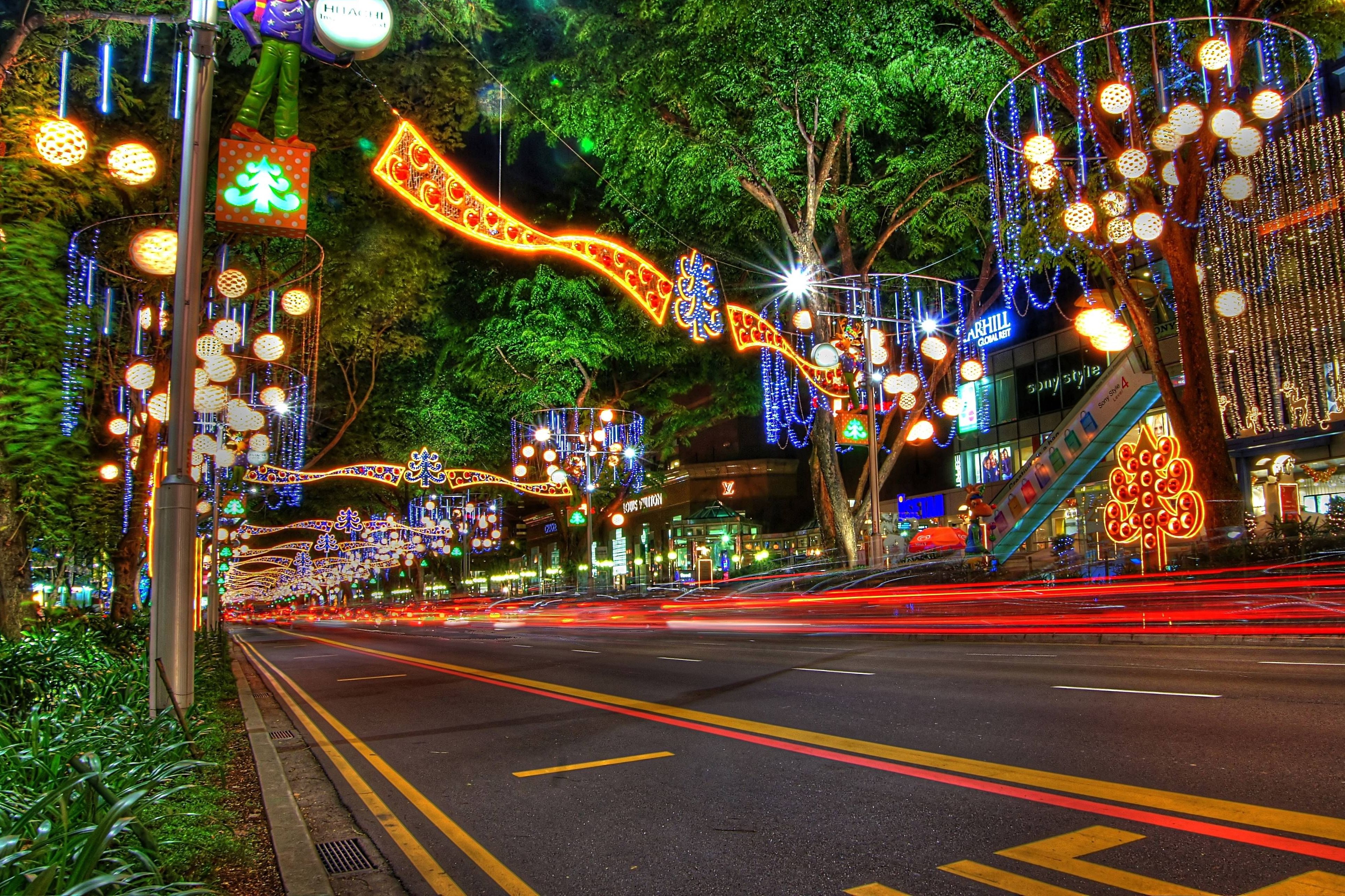 Photo pinterest.com
Among its main landmarks there is Fountain of Wealth, futuristic complex ION Orchard with four hundred various shops and an amazing high-end technology store Sim Lim Square where the most advanced devices are sold. It is also interesting in the vicinity, in Fort Canning Park in particular, where the Battle Box bunker is situated. Graphic wax figures and exhibits remind about World War II, year 1942 to be precise, when British troops were forced to yield Singapore to the Japanese. Details of those events are reconstructed to be as authentic as possible – when in this command unit, tourists get into the atmosphere of constant calls, telegraph reports from front lines and air defense sirens. Sightseeing mood is quickly replaced with nervous tension that is only relieved when out and back on the surface.
Should you not be too fond of historic reconstructions and develop a fever because of all the shops, best thing for you is to head for the Botanic Gardens. They are, in fact, "that very garden" (or rather what's left of it) that the street led to two centuries ago. Nowadays this wonderful oasis in a metropolis makes for a great place to relax, do nothing or, on the contrary, to go in for sports in fresh air.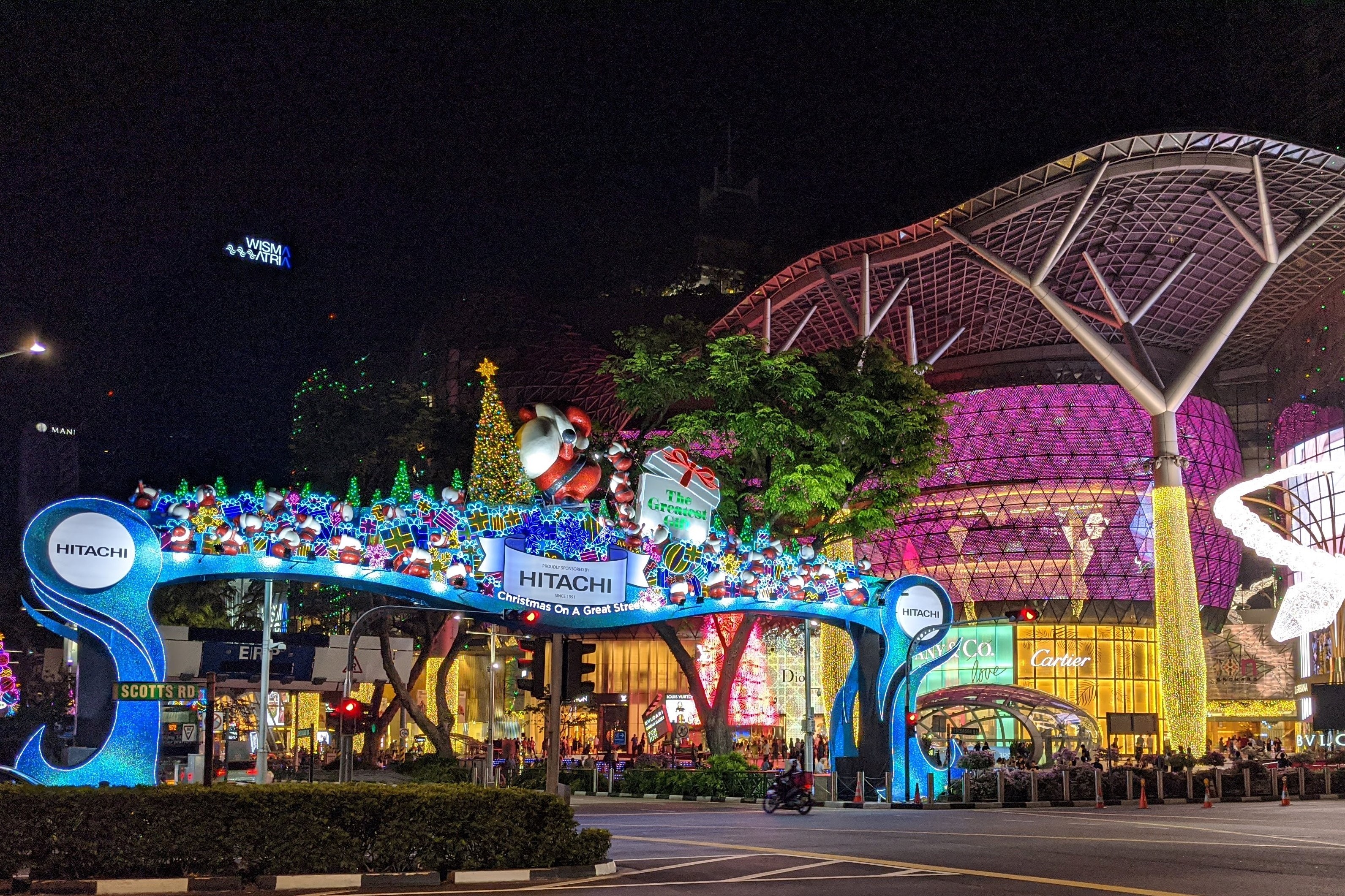 Photo singaporeorchard.holidayinn.com
Palm tree valleys, Swan Lake, the Fernery and even Ginger Garden are all at your service. The most interesting option is to conclude the walk at the Evolution Garden. This exhibition is executed in the shape of a spiral by which one can follow evolution of flora on our planet. And while non-existent plant-exhibits are replaced with artificial, modern ones are all natural.
In any case, no matter where and how you wander in the vicinity, most likely either your feet or your eyes would take you to Orchard Road. And even if you can resist temptation to buy something there, don't deny yourself a pleasure of going up to a bar situated in a local penthouse. After having a couple of famous Singapore Sling cocktails there and while watching both the street and the amazing state-city in twilight you realize that there isn't even a fancy of a better ending of a day.
Cover photo dezignformat.com