Spain: There's no coming clean out of wine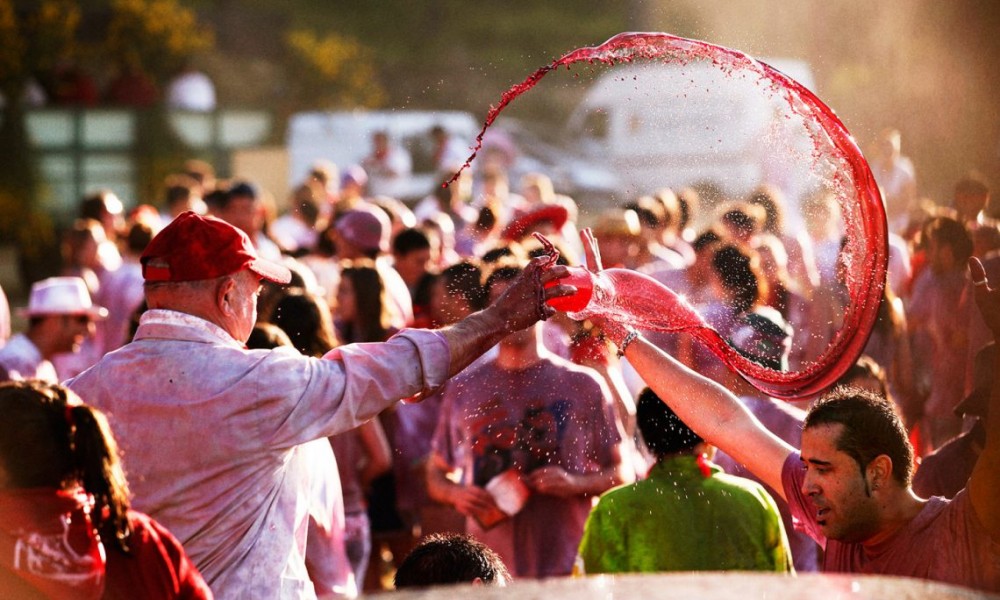 Two "armies" on the warpath are dressed in traditional uniforms – white shirts – look at each other menacingly, their weapons standby… The fight begins and the whiteness of outfits gets mixed with maroon – thanks God, it isn't blood but nice Spanish wine! Today in one of Spanish provinces annual Battle of Wine is held.
People who reverently care about every drop of heady ruby liquid spilt in vain may get numb on realization of the fact that for more than a hundred years in a row the day comes when over 50 thousand liters of the merry drink from La Rioja region are purposely poured out. Just like that, for fun… At a specified time – as a rule, starting from 8 a.m. – and in a specified place – nearby so-called Cliffs of Bilibio – two rival teams gather from neighboring cities Haro and Miranda de Ebro. Their armament in the shape of bottles, buckets, bowls, watering cans and stuff like that is loaded with liquid alcohol "bullets". City authorities, who encourage the festival, are the fist ones to make their strikes…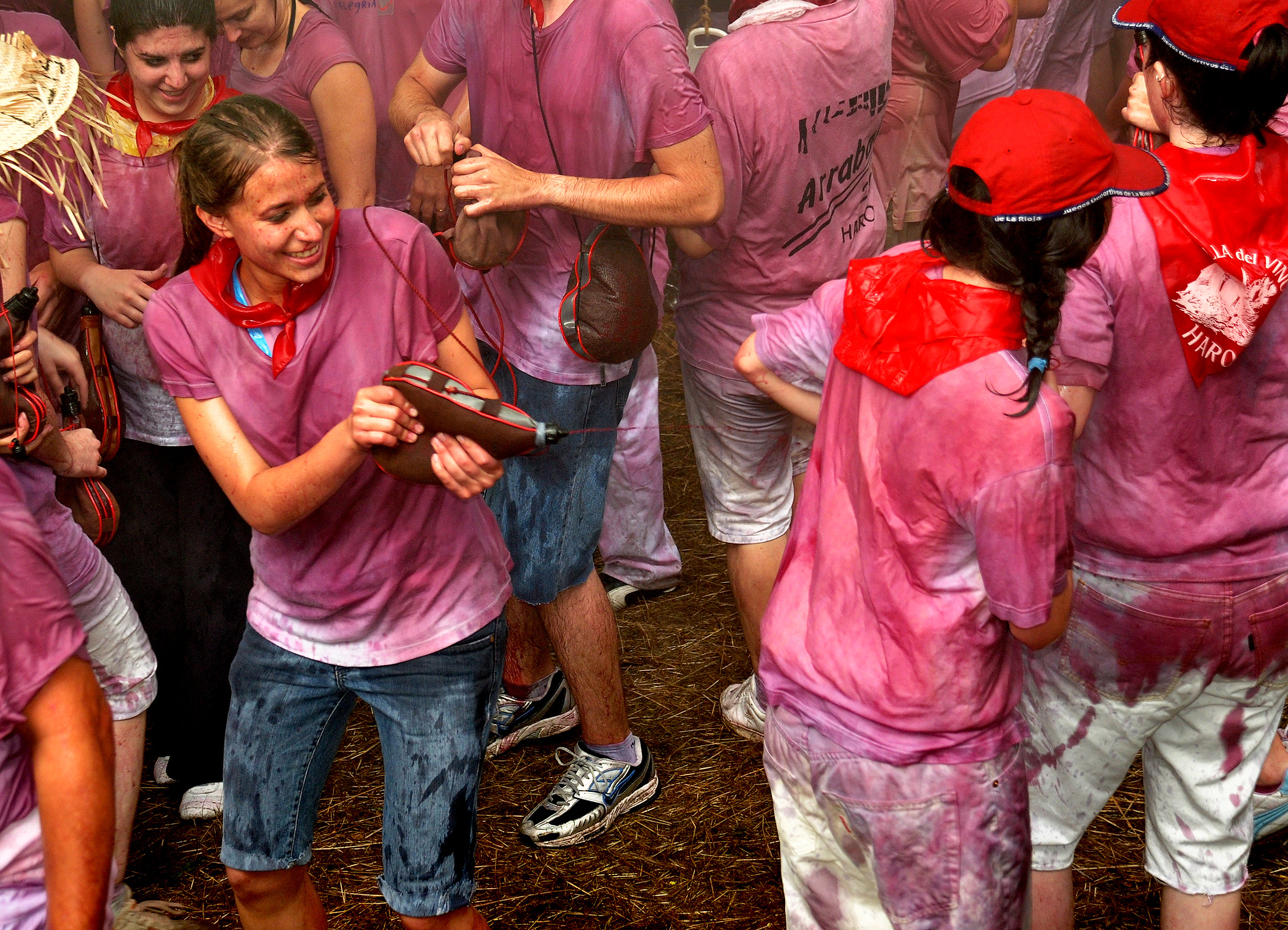 Photo iledebeaute.ru
However alongside the main motive – entertainment – large scale merrymaking has a second, historic, component. According to one of the versions, some three hundred years ago one true war broke out between inhabitants of the villages over the territory where those Cliffs of Bilibio are now situated. After the territory had been divided the festival was founded in the sign of reconciliation.
In merely 15-20 minutes after the battle begins, "confrontation" of clans is forgotten about and any participant can become subject to an attack. "Every man for himself" instantly becomes a motto of the action. Liters of wine are sprayed and gushed on foes, on friends, on unarmed journalists and on 50 000 of watching tourists. Some of them, when obtaining ammunition from locals, instantly try to make off running away from the battle's epicenter to use the drink conventionally – i.e. orally. But should extremely "furious" and already fairly tipsy "warriors" find a fugitive, all the weapons will be used against them…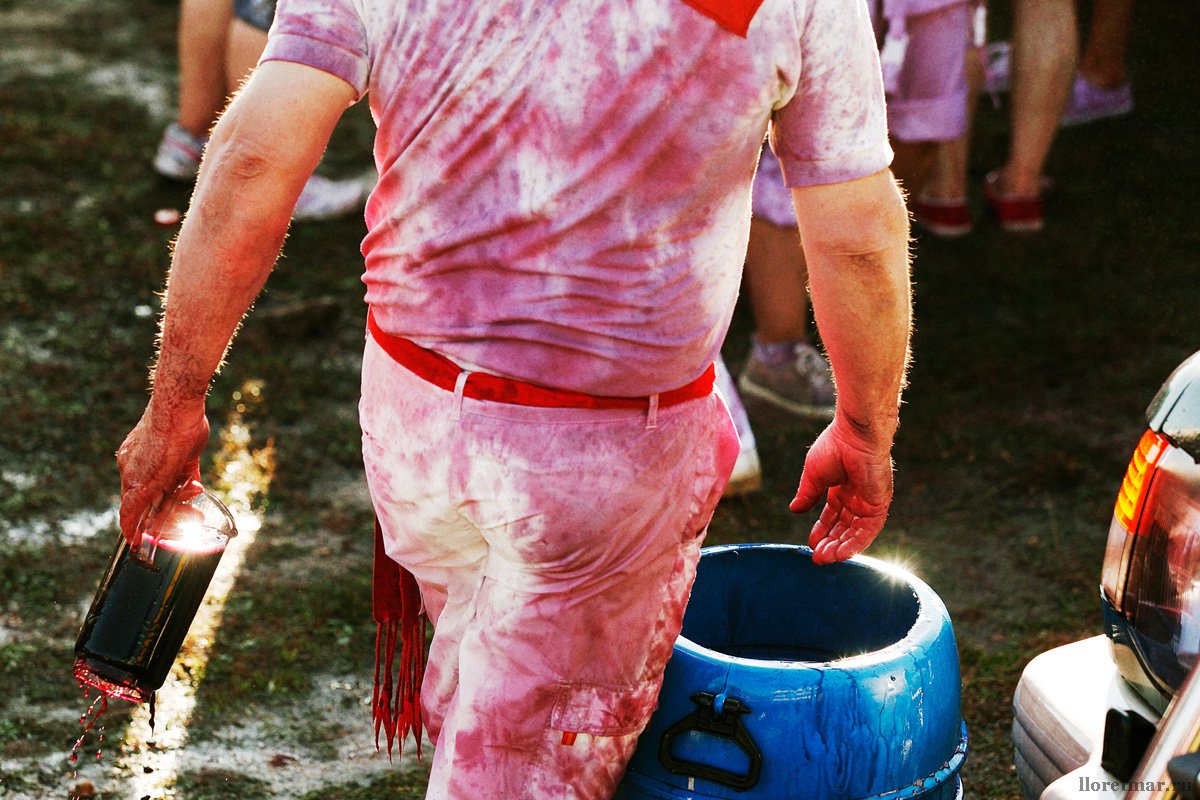 Photo belgusto.com.ua
With the battle slightly faded, happy hellbenders in wet red t-shirts head to the second stage of the celebration – to dinner at the cliffs' foot. Now that we mention it, several dishes made of snails are must-be items in the menu of the feast. Glorifying Bacchus, belting out folk songs and "fraternally" sharing the remains of "rioja", participants rest here till sunset. But don't let your guard down, wine rumble isn't over yet! The most desperate fighters group into detachments and go outside the area of military actions at their own will. Wandering around the cities, radicals "shoot" harmless civilians. So, should you happen to be in Haro or Miranda de Ebro on this day, you by no means crank down car windows, sit near windows in cafes and most importantly don't put on light expensive clothes…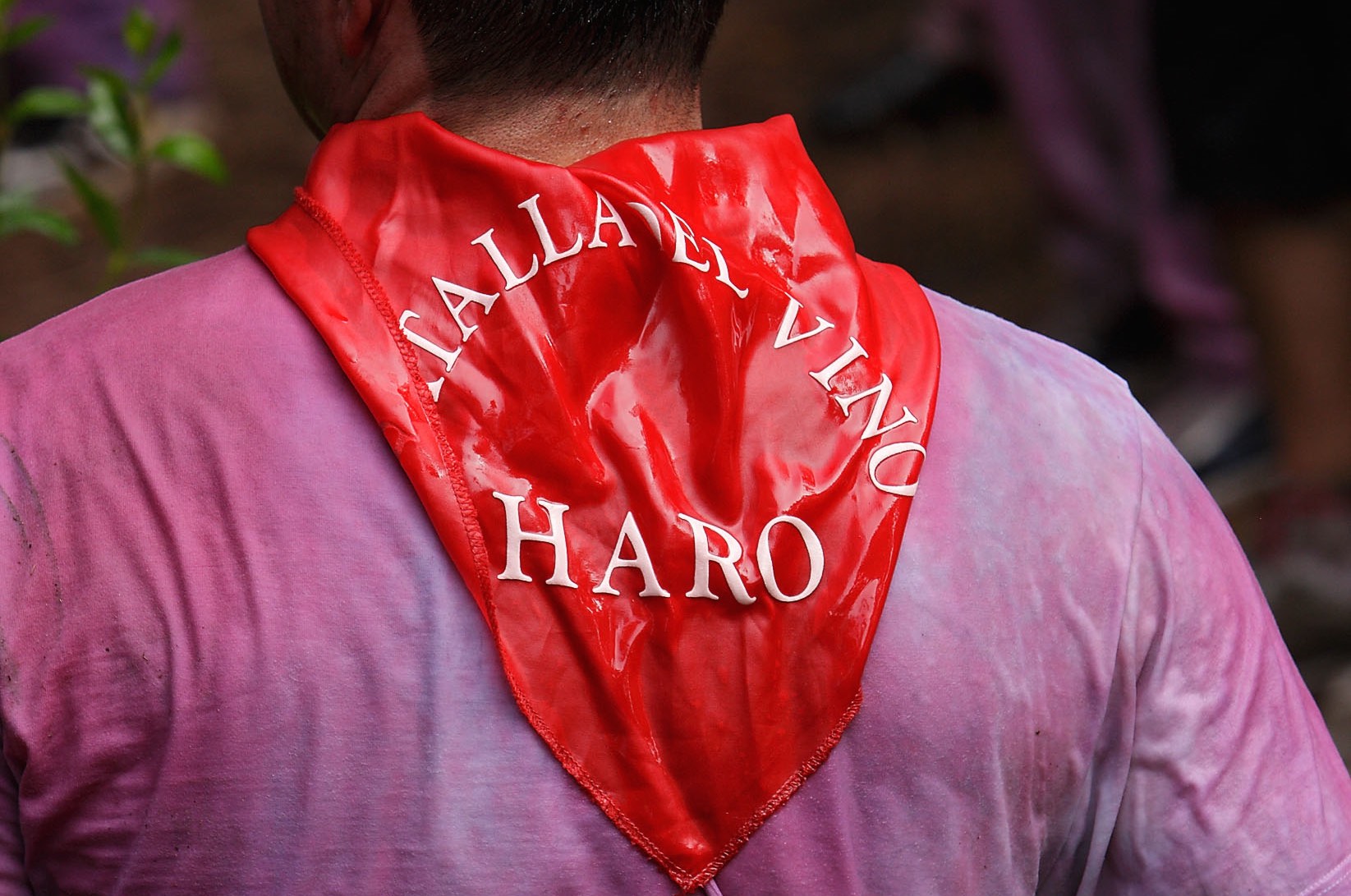 Photo compra-vino.com
Cover photo allwinesofeurope.com