The sun under the glass. Best greenhouses in the world
For 1 month spring has been reining our planet, now just watch warm coats to change for thin jackets, cold and mediocrity for the bright sun. And, of course, what sort of spring it could be without green trees and beautiful flowers? Well, in order to make your expectation of long-awaited colours and flavours less agonizing...
...we offer you to enjoy the beauty that year-round marvels visitors to the most exciting indoor gardens.
The Kew Royal Botanic Gardens, the United Kingdom
More than seven million plants are thriving under glass in south-west London in the vast territory of 121 hectares. This greenhouse ranks high in all and every rating for number of different plants, and quality of servicing them. The Gardens are taken care of by approximately 700 horticulture professionals from around the world. Back in 1670 it was decided to create a unique piece of nature in the British capital, and the best of the best experts came there. The star attraction of the Kew Botanic Gardens is the Princess of Wales Conservatory where during a half-hour walk every plant lover experiences the impact of ten climatic zones ranging from a desert climate on one end to a tropical climate at the other end. This allows coexistence of orchids, lilies, rice and bananas. This domain is the object of UNESCO heritage.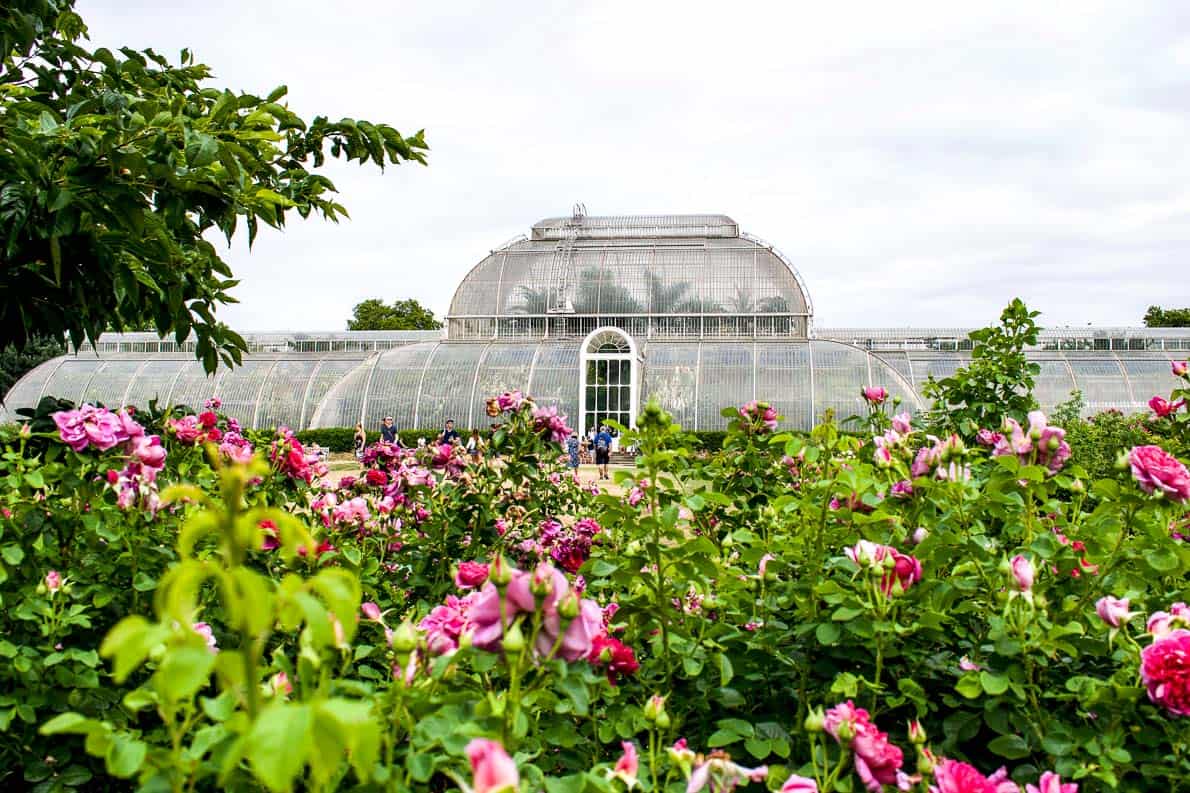 Photo kidsandcompass.com
The Yumenoshima Tropical Greenhouse Dome, Japan
The Land of the Rising Sun is not very big in size, so technology progress never stops there as people are forced to expand their living space. In addition to creating the whole islands, the Japanese are also very reasonable to use every piece of land granted to them by Mother Nature. So, this oasis of wild flora was originally built on land reclaimed from a landfill and dumping site in Tokyo. And regardless the fact that ground was not fertilized with waste, but only cleared from it, it also has benefits – the place is powered by a nearby waste incineration plant. Highlights include a fern forest, a tropical village and even an indoor waterfall. The park that encircles the greenhouse dome has a large collection of cherry trees which also contribute to the unique atmosphere.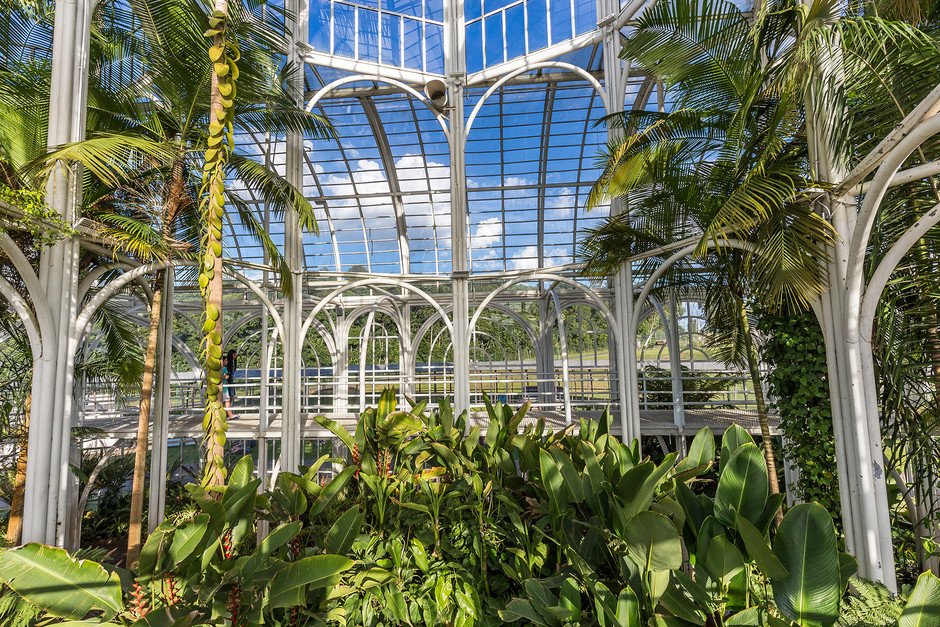 Photo haarkon.co.uk
Gardens by the Bay, Singapore
Another Asian indoor growing space striking with balanced partnership between technology and greenery. Singapore mild climate allows keeping the entire territory without glass cover, moreover, because of the year-round warm temperatures, the indoor gardens have often to be cooled instead of heated. The climate is controlled by advanced air-conditioners. The green space is noteworthy since in addition to species endemic for Southeast Asian, there thrive representatives from distant Australia, the Mediterranean and South America. Gardens by the Bay is the largest column-less conservatory in the world. And the locals perceive it not only aesthetically, but practically: Singaporeans can attest that a trip to a cool indoor space here can be as welcome as visiting a greenhouse during the middle of winter in colder climes.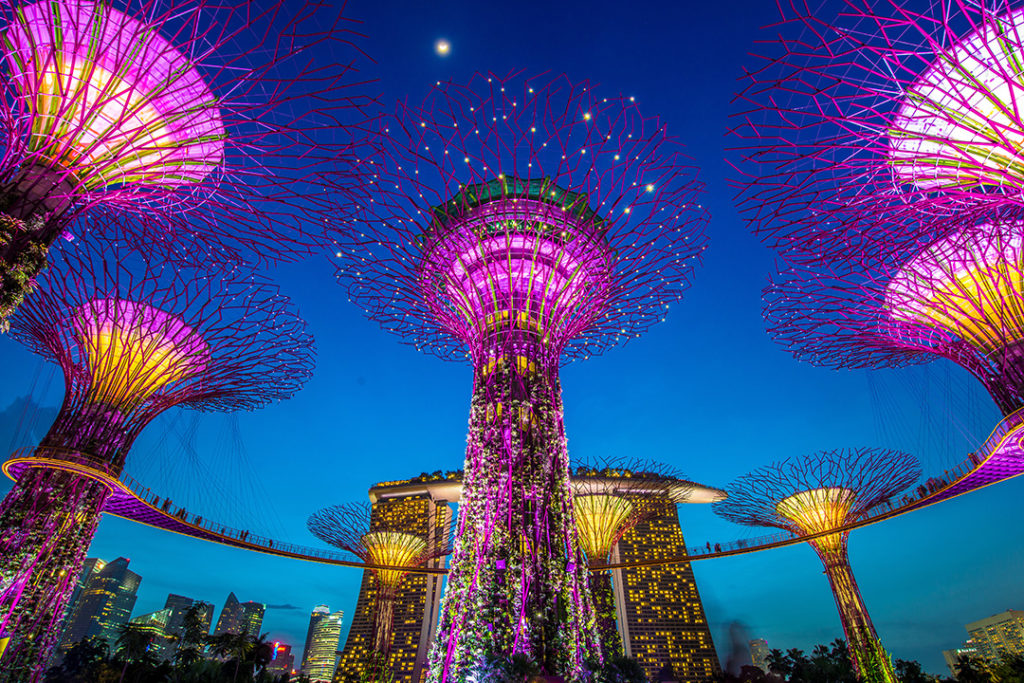 Photo elledecoration.com
Callaway Gardens, the United States
Glass covered botanical gardens of Georgia are known not only for their rich vegetation and year-round summer, but also for colourful butterflies as this horticultural attraction is also a centre for their breeding. The complex is mostly built in the "old style", being neither the largest nor the top-notch modern, it has earned LEED certification for its environmental friendliness and energy-efficiency. And this is a venue where the locals perceive gardening practice: thence experts conduct special courses training plants enthusiast to care of plants and even of butterflies. It is not "master class once a month" but weekly classes several hours long.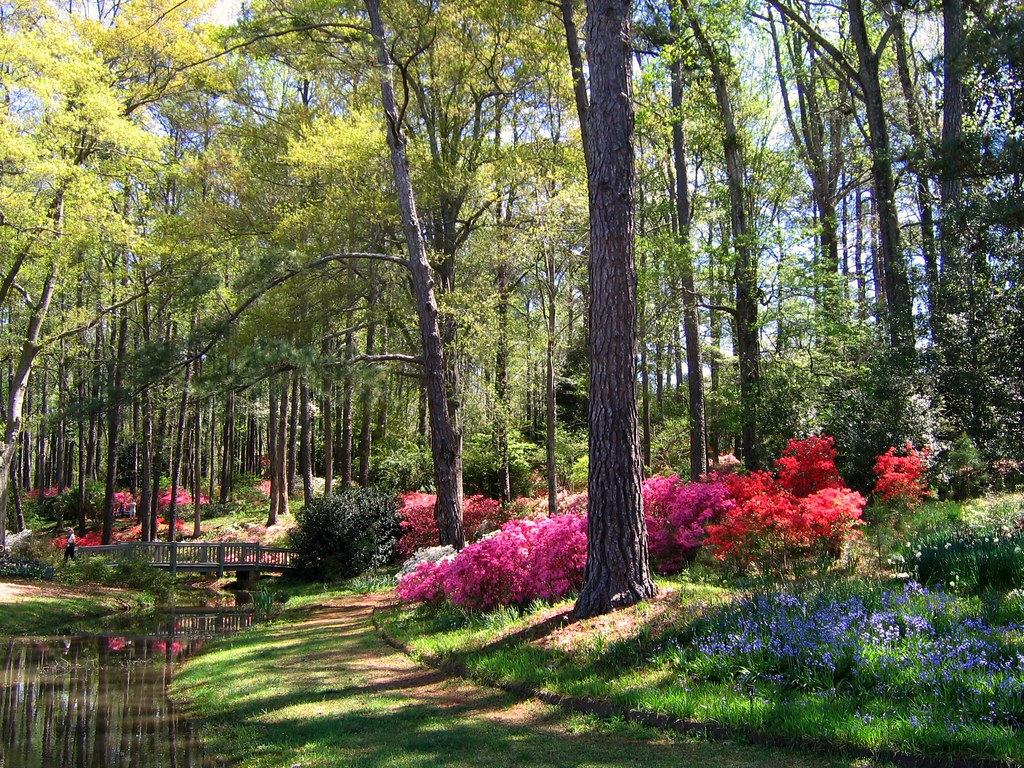 Photo flickr.com
Atocha Station, Madrid
This unique plant-filled space spreads out not somewhere under glass, but in the territory of the largest railway station in Madrid. And the station was not closed or converted into an art object: trains continue to arrive and depart, passengers are still carrying their suitcases, and schedule is being announced, as inside ordinary chaotic transport hub. In the midst of this hustle and bustle there is a real growing space with more than 7 thousand of plants and a pond home for both fish and turtles. Atocha was designed in the 19th century. During the renovation in 1992 it was decided to create a greenhouse which is now much adored by Madrid residents and guests. Walking in this island of greenery is a relaxing gateway from the metropolis. It seems that even trains sound not so obtrusive in the bushes.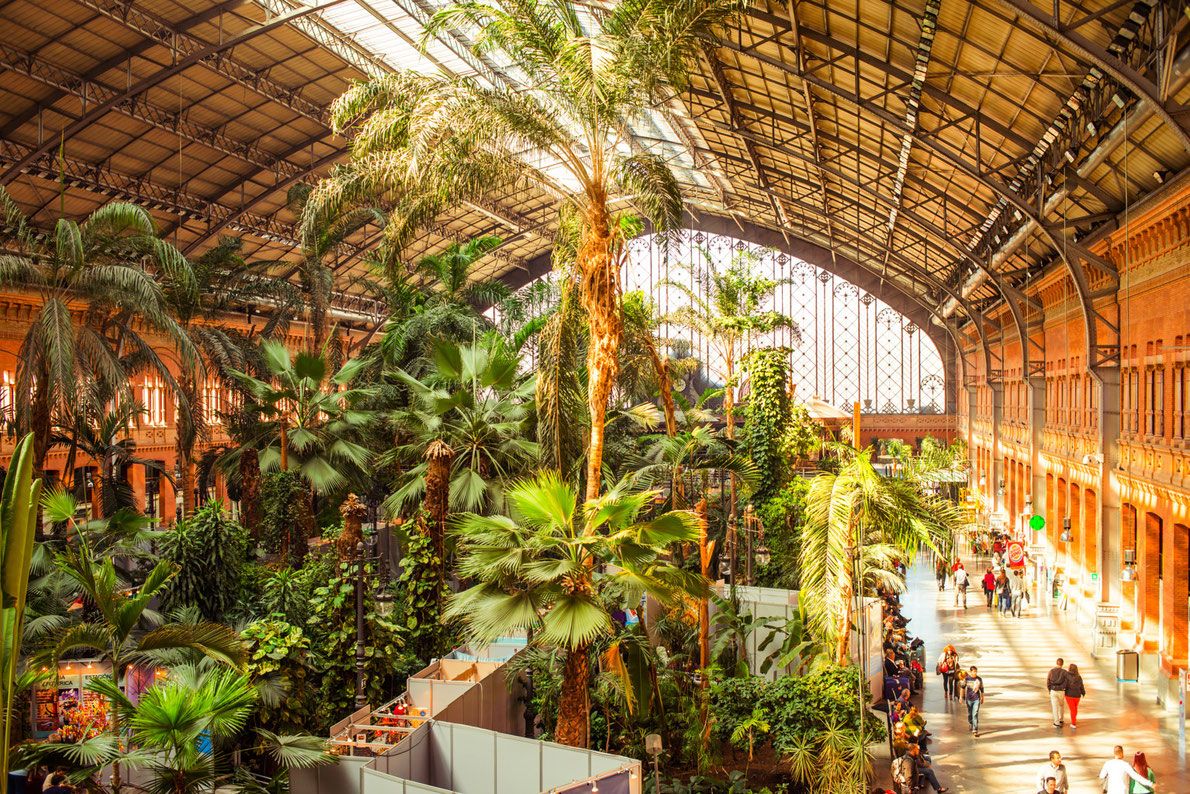 Photo pinterest.com
Cover photo matadornetwork.com