EXCLUSIVE: President of Bulgaria Visits Ukraine for the First Time in 12 Years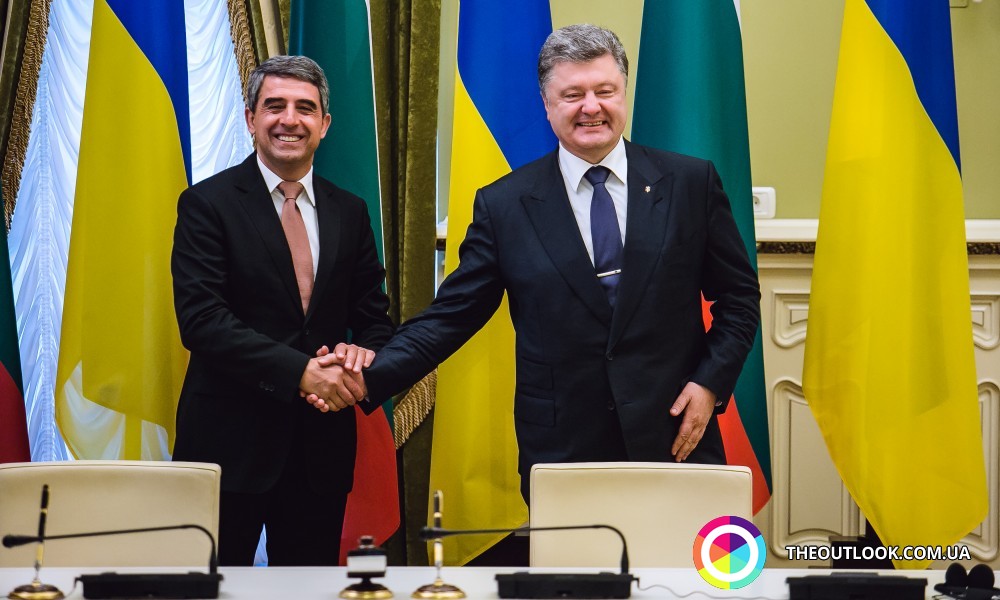 The President of Bulgaria Rosen Plevneliev has come to Kiev with his official visit. The head of the Republic has already met with the President of Ukraine Petro Poroshenko; Ukrainian leader announced it on his Facebook page.
Within the framework of the visit to the capital of Ukraine Mr. Plevneliev is going to discuss the situation with political dialogue, trade and economic cooperation of the two states, bilateral relations in spheres of energy, tourism, education as well as European perspective of Ukraine.
The state of Ukrainian citizens with Bulgarian origins will be in the spotlight of bilateral talks; a protocol of cooperation between the Ministry of Education and Science of Bulgaria and field-specific Ukrainian institution will be signed. The document will provide for interchange of students, postgraduates and professors of Bulgarian and Ukrainian.
Further, the President of Bulgaria has meetings with the Prime Minister of Ukraine Arseniy Yatsenyuk, the Chairman of the Verkhovna Rada Volodymyr Groysman and representatives of business circles of Ukraine planned. There is also a ceremony of signing Ukrainian-Bulgarian documents and joint press conference of Mr. Poroshenko and Mr. Plevneliev scheduled.
"The Pesident of Bulgaria will also lay flowers to the monument of Cyril and Methodius in Kiev, the Memorial in Commemoration of Famines' Victims in Ukraine and the Memorial Cross in Commemoration of the Heavenly Hundred Heroes", - it was specified by of Mr. Plevneliev's Press Office.
For further information on the course of the visit of Bulgarian state's head, please, see OUTLOOK's exclusive photo gallery.