Bulgaria: Feel all country tastes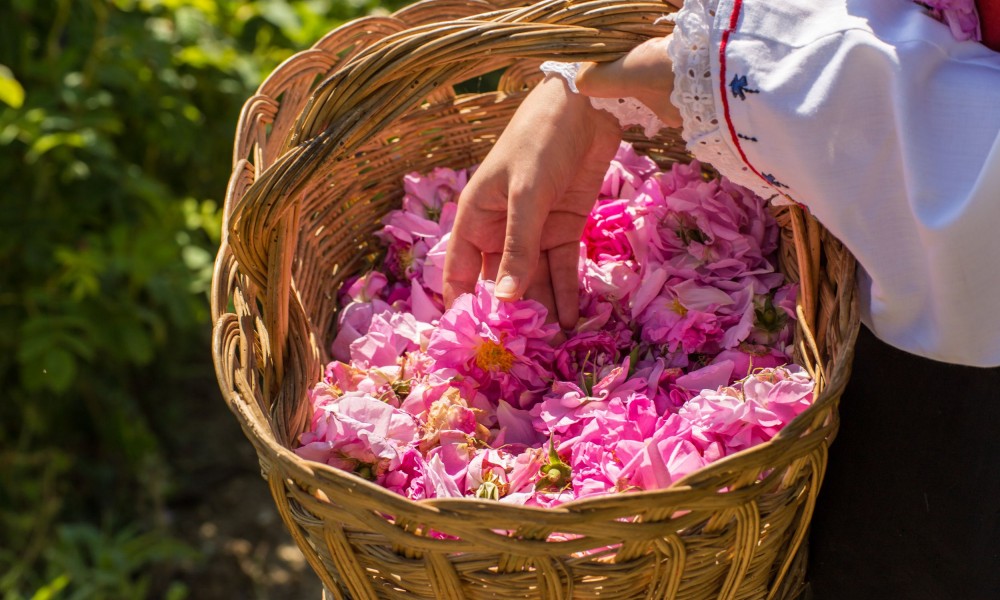 Bulgaria rests on two pillars: beautiful nature including perfect beaches and thousand-year history. There are mystical and magnetically attractive places, vibrant discos and nature reserves. We invite you to check out our list of unexpected ideas for holidays to discover all faces of Bulgaria.
Bulgaria is not possible without Madara. This is a historical and archaeological nature reserve near the town of Shumen featuring the main symbols of the country: Madara Horseman, a rock bas-relief; The Madara fortress on the Madara Plateau. And on top of the plateau rises a huge architectural monument in honour of the birth of Bulgaria, it offers a panoramic view which seems to demonstrate the whole country.
Photo trover.com
After visiting the reserve, you should go back to Shumen, its attractions are the perfect addition to visiting the reserve. The city is relatively small, but filled with unique charms of history. Its measured pace of life dips visitors into resort bliss of recreation on the banks of the Bokloudga river.
How to get to Shumen? The city is located in north-eastern Bulgaria, 380 km from Sofia. A railway line Sofia-Varna passes through Shumen. You can also get there by regular buses from Varna, Silistra, Preslav and other cities.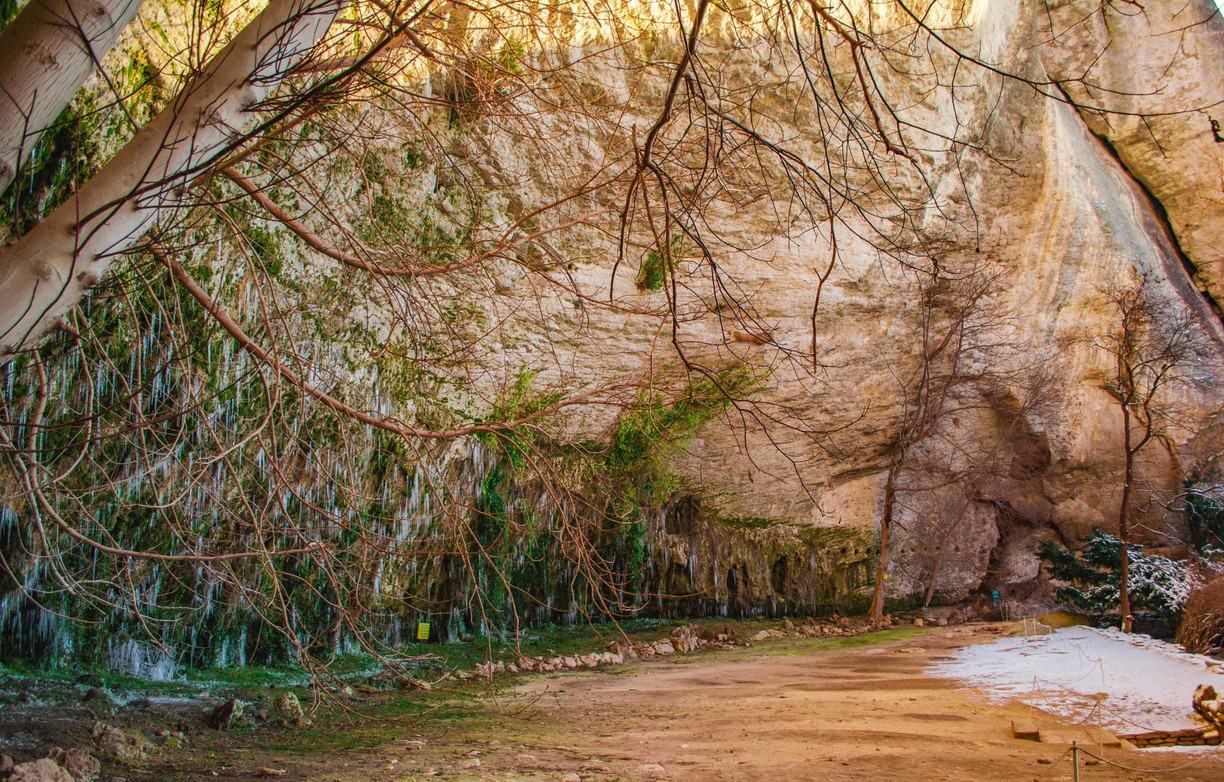 Photo trover.com
Historically, one of the main Bulgaria places is Rila Monastery. It is listed as a UNESCO World Heritage Site. The spiritual centre was built in the 10th century on the burial place of the hermit St John of Rila.
Read also: Postcards from Bulgaria
This point on the map of Bulgaria is perfect for meditation, tranquillity and secluded relaxation. The monastery provides rooms for pilgrims and curious visitors. Though it is advisable not to stay there for a long time, yet, it is neither a hotel and nor a resort.
The uniqueness of this place is that it does not meet stereotyped notions of the usual monastery. Rila Monastery is a complex of all sorts of old buildings: religious, residential, cultural and commercial. Rila Monastery's fortress-like complex engulfs 8800 sq m.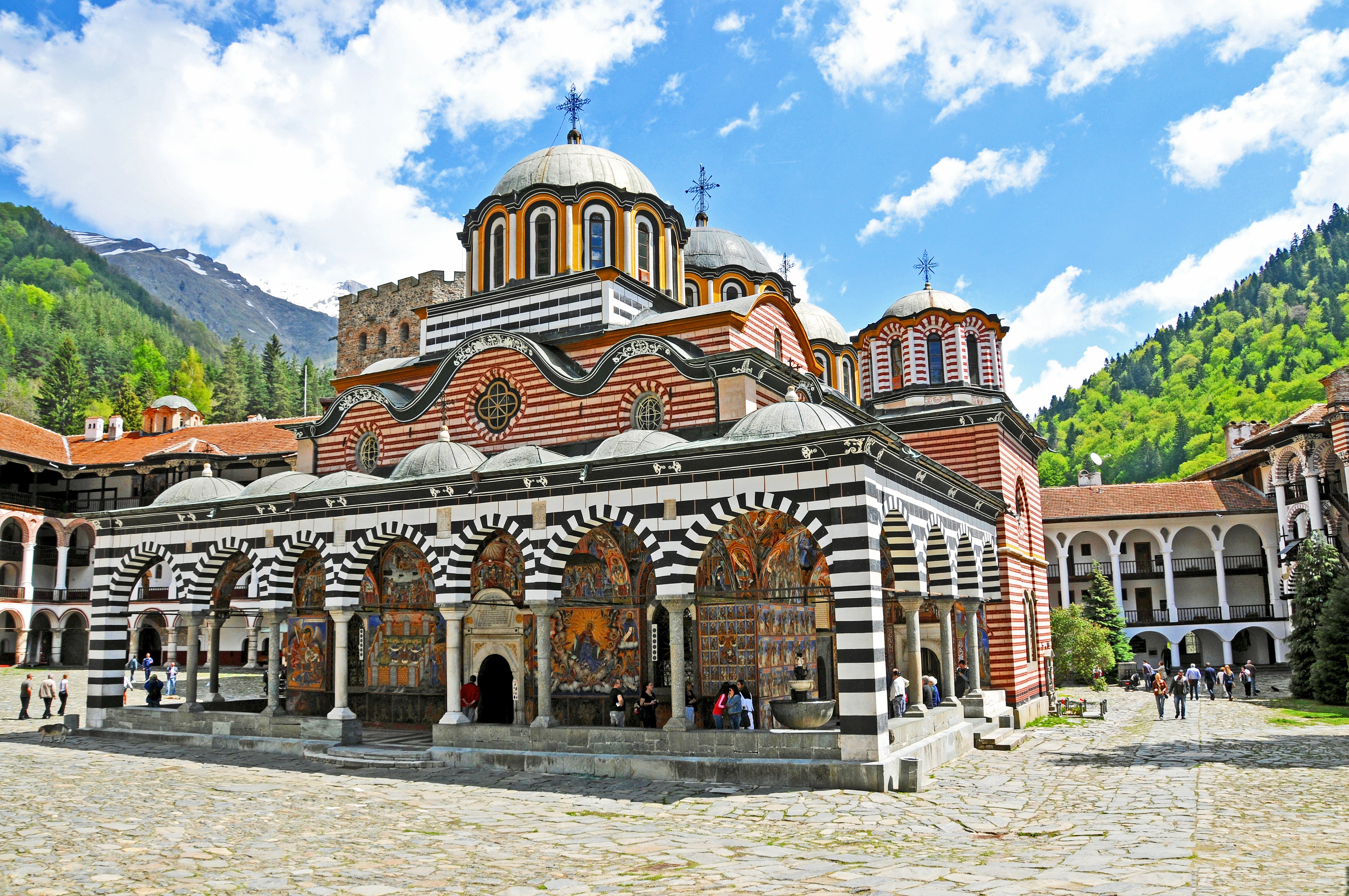 Photo pinterest.com
Remarkably colourful architecture and religious art of the monastery excites and surprises anyone. Visitors can't fail to be struck by its a long wall, elegant colonnades and archways cut up with wooden stairs and balconies. And all of this is connected to a huge building of the unusual 5-angle shape.
One of the main tourist attractions of the monastery is the Historical Museum with more than 30 thousand exhibits.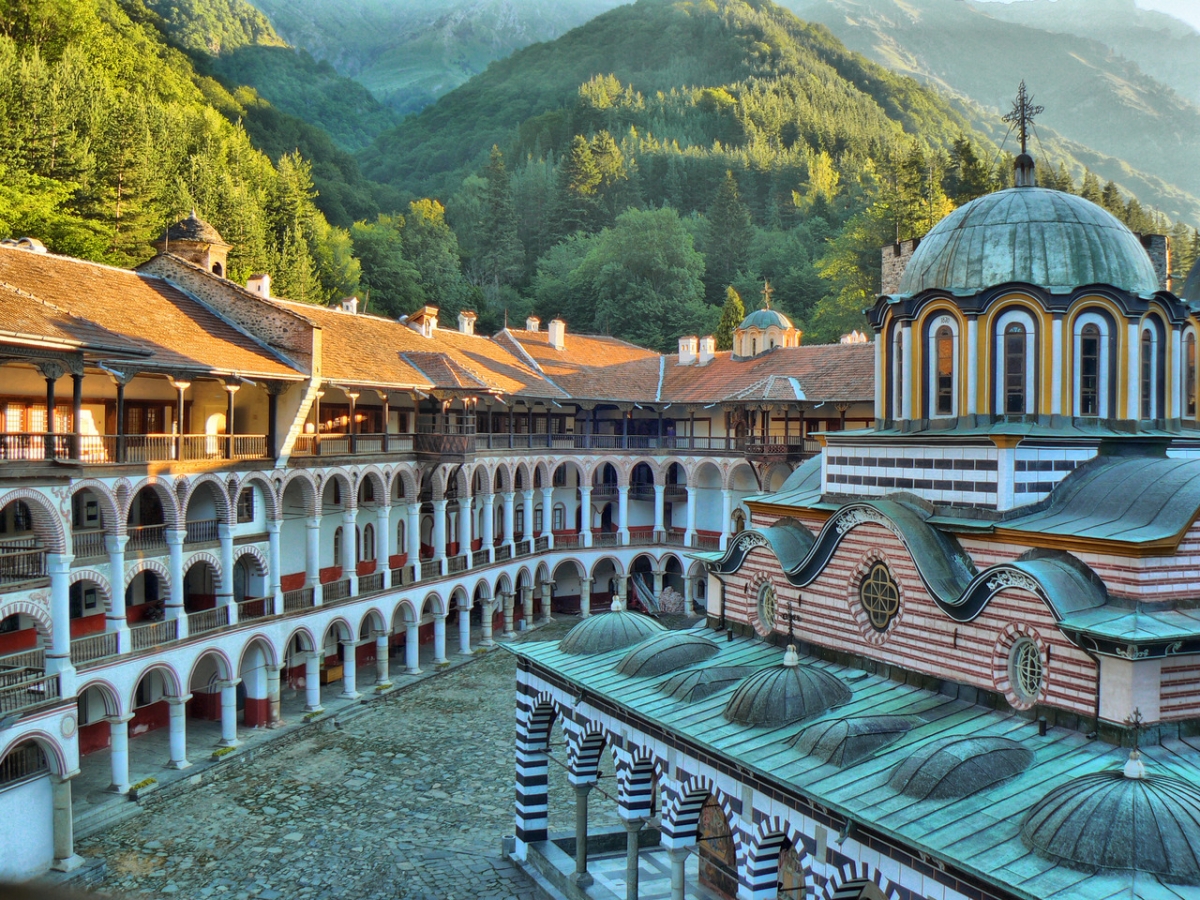 Photo pinterest.com
The monastery is located near the town of Rila, it is a little more than 100 km away from Sofia. To get here, is easy by regular bus from the capital's bus station Ovcha Kupel.
Cult place of Bulgaria is a temple of named blind clairvoyant and healer Baba Vanga. During her life, thousands of visitors queued next to her home. The high and mightiest used to come for her advice. And the Bulgarians honour their heroes.
However, the people did not fulfil the last wish of Baba Vanga. Prophetess wanted her body after death to be quietly buried in the yard. Instead, Baba Vanga was honourably buried near the Church of St Petka. And now in honour of the heroin of our time, the sanctuary was called the Baba Vanga's church.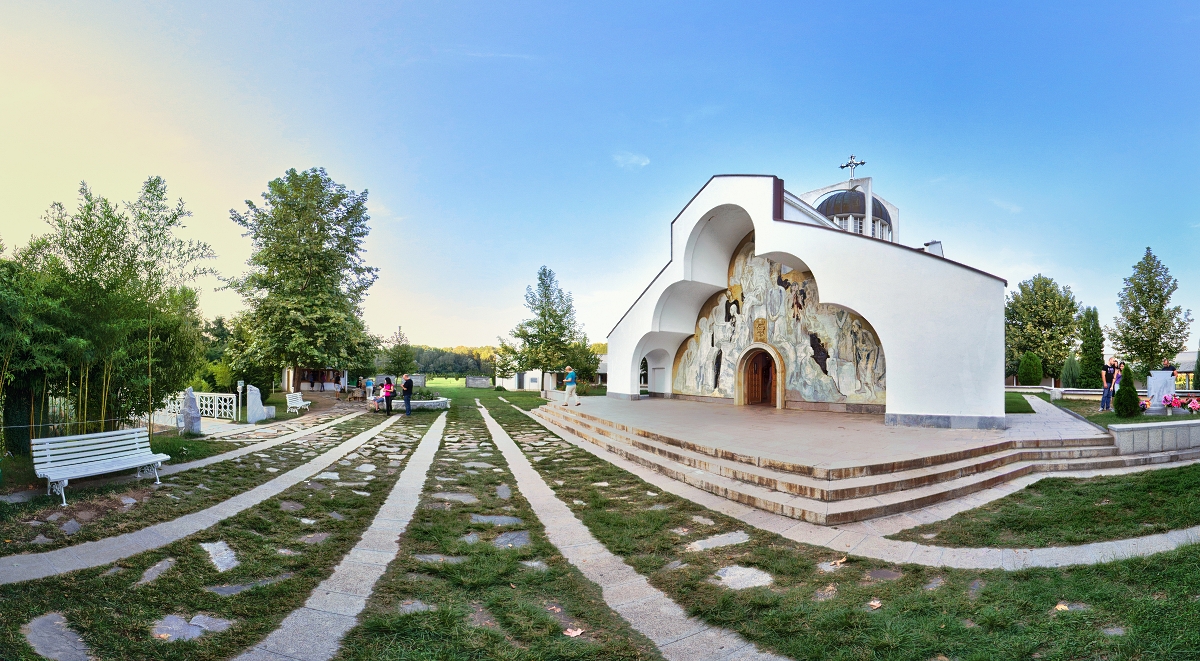 Photo blagoevgrad-news.com
Today it is a place of worship for millions of people from around the world and a renowned tourist attraction. After all, they believe that a visit to the tomb of the Bulgarian medium heals all diseases.

Baba Vanga's church is in the village of Rupite, Blagoevgrad Province.
To understand Bulgaria, you need to feel its taste. Ethnic cuisine is diverse and atmospheric. It will delight both sweet tooth and meat-eater, as well as seafood lovers, admirers of soups and, of course, vegetarians.
Read also: The most stunning flower fields in the world

The most enjoyable meal is at the beach restaurant and the coastal cafes in Golden Sands, in Albena and in any other resort town. Prices are quite affordable.
There are several types of national soups. For instance, a refreshing soup tarator (costs about 2 levs, or 1 euro) from cucumber, yoghurt, herbs seasoned with garlic, butter or nuts to taste. No less dietary is pileshka soup - chicken broth with noodles. It is usually ordered for kids.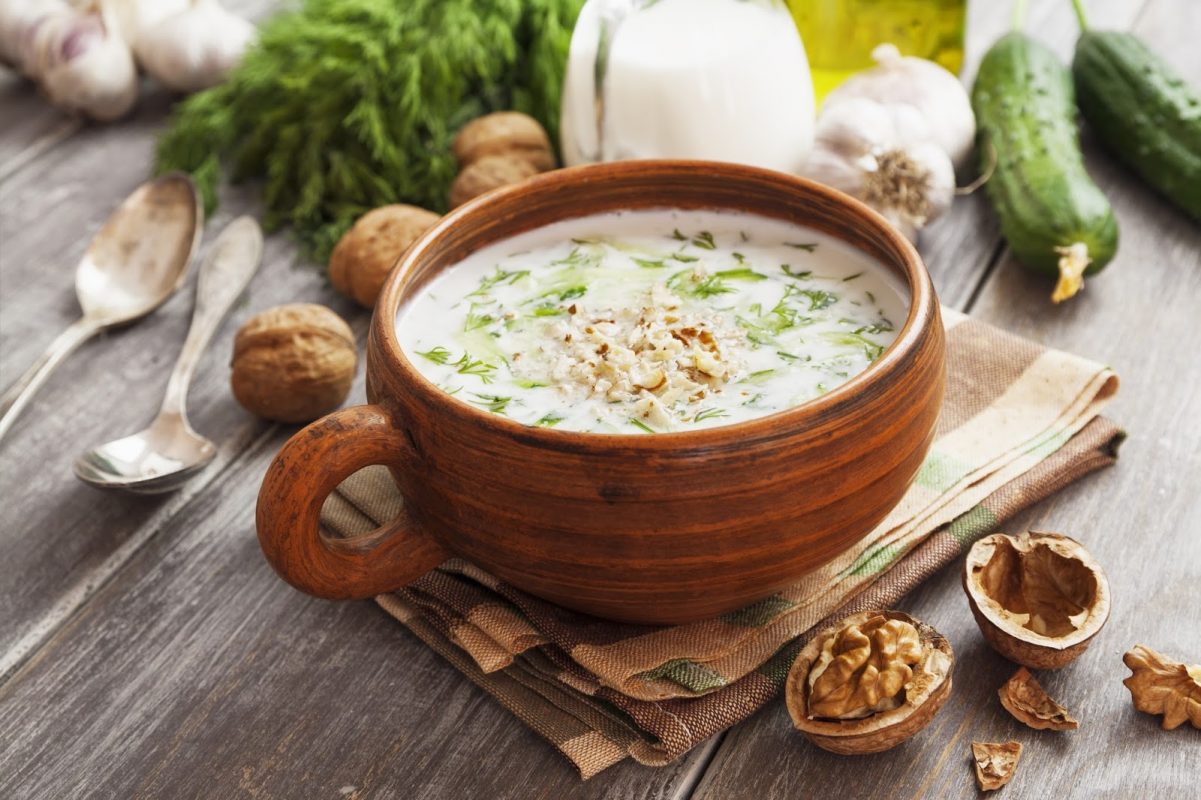 Photo bacillusbulgaricus.com
Salads in the Bulgarian restaurants are unusually large, about 500 grams. Therefore, they usually order one salad for two people. And if the two of you are unable to finish it, you will be offered a take away. The most famous Bulgarian salad is shopskii. It consists of tomatoes, cucumbers, olives and sirene (Bulgarian white cheese). The price is 5 levs, which is approximately 2.5 euros.
Of course, there is a great variety of fish and seafood, as well as many ways of cooking. For instance, 400 grams of fried trout is 8 levs (4 euros).
In general, Bulgarian cuisine does not like too much spices. The main spice is thyme (chubritsa in Bulgarian).
Then it is time to think about dessert... A unique dish is banitsa. It is baked with cheese or sirene, traditionally served for breakfast. Popular are pancakes with a variety of add-ons in an unusual Bulgarian interpretation called palanchiki.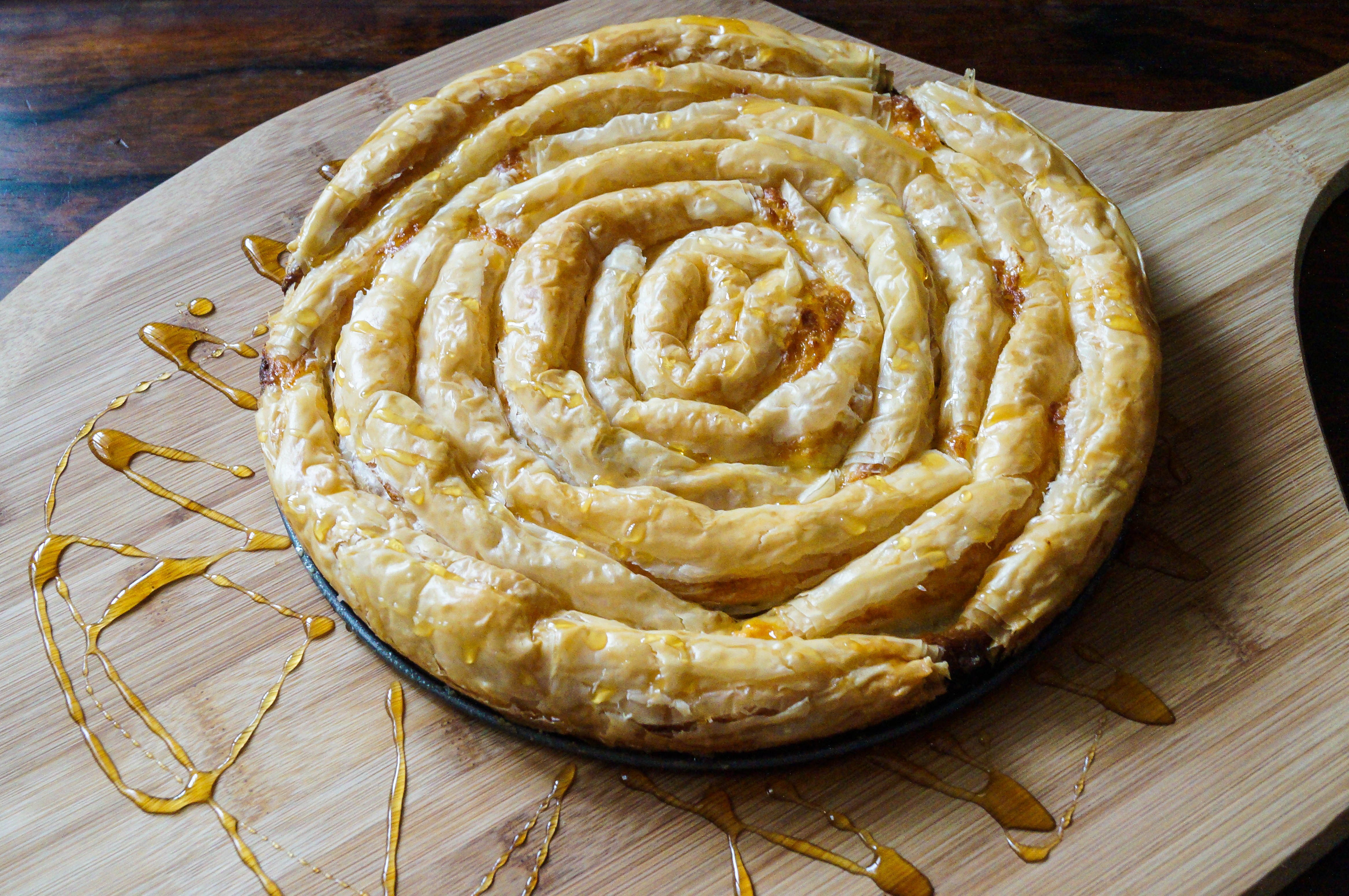 Photo tarasmulticulturaltable.com
For many tourists, any trip would be a little more fun if supplemented with a reasonable dose of alcohol. Traditional wine in Bulgaria is red wine of local variety Merlot. Very strong vodka in Bulgarian style are rakia and mastica (anisette vodka) which is diluted with lots of ice.
Why not to have club-hopping trip to Bulgaria? Vibrant European vacation at night is not alien to this country. Supremacy in this regard, of course, is hold by the capital. Cult night destination in Sofia is Night Flight Club.
Here reigns Bulgarian pathos and swing. Interesting modern design in the spirit of the most modern fashion trends. It is due to conceptual design, fully reflecting the name, the club is considered one of the most beautiful and prestigious in the world.
This is a "cosmic" two-tier structure: the second floor is VIP-balcony which can accommodate up to a thousand people. Therefore, the place is only for high-quality audience. The guests enjoy clubbing in the company of world-renowned DJs and foreign celebrities. Night Flight Club is located in the heart of Sofia, on the boulevard of Princess Louise, 20.
Life is an interesting thing: one can look without seeing or breathe without feeling. You can go to Bulgaria and, not stepping beyond beach, not to understand its soul. The pulse of life is felt in contrasts, they quicken heartbeat, shake body with new emotions, magically enhance your ability to feel and perceive new atmosphere.
Cover photo pinterest.com